DAWN PROLONGS THE TWILIGHT HOURS
BVA WEIGHS IN ON COPYRIGHT…
…ALLIANCE ADDS RESEARCH TO DEBATE
AWARDS NOMINATIONS UNVEILED
FAREWELL FROM THE ASSOCIATES
BFI FACES UP TO THE FUTURE
NO CRYING, SHAME FOR MOMENTUM
CHARITY FOOTBALL FUNDRAISER
RELEASE OF THE WEEK – THE DIVIDE
TRAILERS OF THE WEEK
---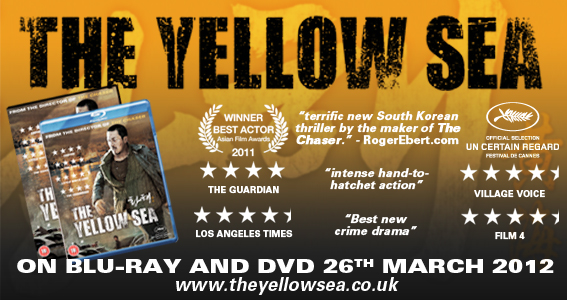 ---
If you can't read this newsletter or see the ads, please click
here
It Was A Good Week For…
BFI and Peccadillo, both enjoying big week ones for their latest releases… And Lionsgate, with Hunger Games doing the business on its opening night at cinemas…
It Was A Bad Week For…
Well, you'd have to say Game employees, again…
As we reported on the last newsletter, The Twilight Saga: Breaking Dawn Part 1, got off a roaring start last week and continued throughout the weekend, ending up as the year's fastest – and biggest – seller this year. It shifted some 919,231 units in its first week across DVD and Blu-ray formats, with, as we noted, plenty of marketing activity. Last week we quoted eOne's Jon Bourdillon and Matt Brightwell, this commenting on its performance, The Official Charts Company md Martin Talbot said: "Official Charts Company managing director Martin Talbot says, "The Twilight series is already firmly established as one of the most popular franchises on video today. But for Breaking Dawn to make number one in the Official Video Chart in Mother's Day week, traditionally one of the busiest weeks of the year, is some achievement." We've got a look at some of the elements of eOne and its agencies' work on the release over on our
website
, where we've also got our regular look at a batch of new films from our correspondent, more on The Raid, some trailers and, coming soon, a whole bunch of Harry Potter stuff.
And sales were holding up beyond week one, with Breaking Dawn Part 1 being joined by, among others, The Adventures Of Tintin: The Secret Of The Unicorn. And over in the independent sector, it's been another strong week too, with not one but two independent labels both deservedly enjoying strong sales and big successes, each notching up their fastest selling ever releases. We'll start with The Devils, the BFI's first ever DVD release of Ken Russell's masterpiece. Backed by PR that saw near-universal five-star reviews, and a major feature in The Times penned by Russell himself shortly before his death, it boasted strong online orders and has already, before the end of week one, become the BFI's fastest selling release ever, exceeding expectations. And, as the BVA said, and The Raygun heartily endorses, it's heartening to see such a well-put together package getting the praise and attention it deserves. The launch was further boosted by a rare screening of the film on Monday night. BFI DVD producer James Blackford said: 'It's great to see this important piece of British film history finally get the praise it's due. The release has felt like a real event especially as we celebrated with a rare theatrical screening of the film at the Southbank on Monday night, attended by many of the surviving cast and crew.' For an excellent report of the event, head over to Screenjabber
for a full review and excellent report of the Q&A held after the event, complete with some hilarious anecdotes…
Also enjoying impressive sales was Peccadillo Pictures' Weekend, another film that garnered some strong coverage over the, er, weekend and went on to help its distributor enjoy a record week one. The company described the film's performance as "phenomenal", pointing to its position in both Amazon and iTunes charts. The company's Tom Abell said: "We have been extremely pleased with the first week numbers for Weekend, with sales breaking Peccadillo all-time records. We sold over 2,700 units on Monday alone and were the sixth best-selling new release on the day, entering the top 20 on iTunes as well. We're hoping to keep the momentum over the coming weeks, with indications that the title will sell 4,400 units in the first week. It's great to see such a large audience embrace the film and it's wonderful news for independent British film."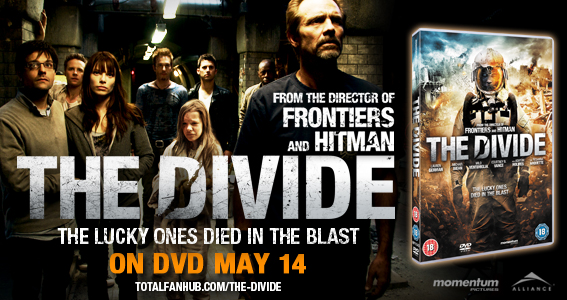 ---
The Adventures Of Tintin and another title released ton March 19 at the opposite end of the spectrum in terms of content, Revolver's Snowtown, were both the subject of live tweet events in the week of their release, the former taking part on Tuesday, the latter on Thursday. The Raygun tuned in to both, noting the increasing use of Twitter for this kind of event around home entertainment releases. Retailers have been sharp to pick up on them too, tweeting before and during the event. Tintin saw assorted bloggers, PRs and journalists and random passers-by being joined in their comments by an eminent Tintinologist (no, seriously, there is such a thing). According to figures seen by The Raygun, the hashtag #TintinDVD was seen by more than half a million people via almost 500 tweets from more than 100 different tweeters, creatins some 2.2 million impressions.
For Snowtown, director Justin Kurzel was over in the UK at Revolver's office for the live tweet event. He offered up some exclusive stills, unseen footage and even a personally films comment for those joining in. Revolver's Martin Hearn said: " The interactive screening was a huge success; we received over 500 direct tweets to #Snowtownlive throughout the evening, with people getting involved from across the country. The combined reach of all those tweeting was in excess of 100,000 people. Questions from the twitter feed were put to Justin Kurzel during the Q&A, which rounded off a great evening celebrating a stunning piece of filmmaking."
Politics now, and, as well as the small matter of the budget, the government's copyright consultation deadline came and went on Wednesday (March 21), with comment from trade bodies and organisations across the entertainment business. The government believes that "modernising" copyright laws could be worth £7.9 billion to the UK economy, and has included the figures in its official growth plans; legalising format shifting alone (transferring entertainment product across different formats) could account for £2 billion, the government says. But its back of a fag packet calculations have been pulled apart this week by assorted organisations. Our very own BVA weighed in, director general Lavinia Carey said: "If the law is changed to intervene in our market, all this will be undermined. The removal of the economic value of some of our business, when our audiences and our industry are both adapting to technological change, will increase uncertainty about our future ability to innovate and continue to deliver high quality entertainment to the public. An analysis by Oxford Economics published today finds evidential flaws in the IPO's Impact Assessments, which appear to be based on the assumption that any change is good, even when the impact on British industry has not been costed. The BVA therefore fundamentally disagrees with the argument for a private copy exception for video entertainment and finds the suggestion that up to £2 billion additional GDP could be created – almost the same as the public spends now on video entertainment – is akin to the fable of the dog with a bone who, on seeing his reflection, opens his mouth to take the other bone and ends up losing both."
---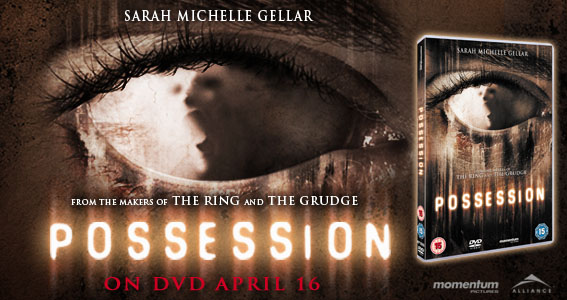 ---
The aforementioned Oxford Economics analysis was put published by the Alliance Against IP Theft, which picked apart the government's consultation. It said the economic impact assessments "lack neutrality and fail to take the interests of producers of content sufficiently into account". It said the predictions "may be overly optimistic" and there was a lack of sufficient evidence to argue against the current system, or why changes were needed. The Alliance's director general Susie Winter said: "Today's analysis supports what we all instinctively knew – that a number of the Government's proposals for reform are based on bad economics and won't deliver anywhere near the predicted economic growth. We believe that copyright sectors can contribute to the UK's economic growth, but the consultation is looking in the wrong place to stimulate increased GDP. If these reforms go ahead they are likely to be damaging to our economy and simply siphon off money to global tech giants from our British creators. We urge the government to think ahead before ploughing ahead with its proposals." Meanwhile, over in Ireland, the public consultation on its own copyright law has been extended for a further two months, and is set to end on May 31.
The dual nature of the BVA's role was brought into focus as one day it was issuing its response to the government's copyright consultation, the next it was unveiling the shortlisted nominations for its 2012 BVA Awards. Those nominations take in the bulk of the 20 plus awards that will be handed out on the night. We can't list them all in full here, but you can go
here
to see the full list of nominations. Just to whet your appetites, the bricks and mortar retailer of the year award will be between HMV, Sainsbury's and Tesco; online retailer of the year between Amazon, The Hut and Play; Blockbuster, Filmflex and LOVEFiLM will do battle for the rental service of the year gong, and the online digital service of the year is between, Blinkbox, iTunes and LOVEFiLM. Universal leads the way in terms of supplier nominations, ahead of Warner. The event takes place on May 3 at its usual home, Old Billingsgate and tickets are now nearly 90 per cent sold, to book your place contact Aurelia@bva.org.uk
The week saw what could be interpreted as portents of the shape of things to come. Not only did games retailer Game enter into administration (see below) but there was an amazing statement from rental by post, and latterly streaming operator, LOVEFiLM. And what's more the news means we'll have to start referring to it as a streaming operator that also does rental by post. For, LOVEFiLM announced, members streamed more films and TV series through its Instant offering than rented their physical counterparts. What's more, the number was more than 20 per cent higher in favour of streaming. Streaming numbers were up 400 per cent on the same month last year. But intriguingly, physical rentals across Blu-ray, DVD and games were still up year on year too, by an impressive figure of 25 per cent. LOVEFiLM md Jim Buckle said: "The first quarter of 2012 has shown us two things: that LOVEFiLM members are watching more films and TV series both on the Internet and on DVD than ever before and; in less than three years, streaming through LOVEFiLM Instant has become more popular than renting DVDs. Our members crave instant on-demand access. With more world-class digital content being added to LOVEFiLM Instant and a growing number of Internet-connected devices delivering it to members' living rooms we expect this trend to continue. At the same time, many of our members continue to enjoy the combination of LOVEFiLM Instant and LOVEFiLM By Post in one, great value for money, subscription, with both services growing rapidly."

---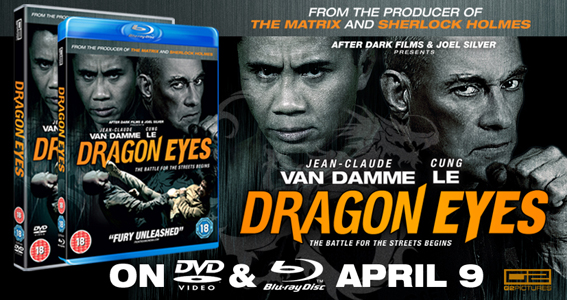 ---
Sticking with retail then, and Game has finally succumbed to the inevitable and slipped into administration. We say inevitable, but given its slow slide and relentless pressure from all sides, the reluctance of potential buyers to come in until it was in administration and the impending payments due, it this week became increasingly apparent that the company would go into administration. Many observers this week were still hopeful for a resolution and a potential buyer to come along and save the company, which was still trading, with its stores still open. The retailer's business has unravelled this year, with games distributors' reluctance to supply the retailer providing a stark contrast to the support given by video and music suppliers to retailers such as HMV. Fingers crossed that it does make it through its problems, as its closure would dent business and consumers' confidence in traditional retail…
One of the saddest items of news we've received concerns PR company The Associates, one of the industry's longest standing agencies and one that has been part of the fabric of our business for more than 20 years. The company has this week announced that it is closing, a move that follows the sad death of its fondly remembered founder Richard Larcombe last year. The current crop of titles it is working on (its schedule is on its website
here
), including Raygun-friendly titles such as Corman's World, House Of The Rising Sun and the immense 40 disc release of The Six Million Dollar Man will be its last. The sister
Cult Labs operation
will continue going forward and is a separate operation. In a statement the company said: "Following the passing last year of our md and founder of The Associates, Richard Larcombe, we've since been struggling to see the sense of continuing without him. It really has been a pleasure to bring you such a varied line-up of titles during what must surely have been the heyday of home entertainment and we would like to thank all our friends and everyone we have dealt with over the years. As they say, all good things must come to an end and it is right that The Associates story ends here, but we are all looking forward to new challenges and opportunities." The statement further thanked journalists who'd taken a punt on some of the weirder titles the company was pushing, rather than "mainstream blandness" and paid tribute to its clients and current and former staff. The current staff's contact details are still in place and they are not leaving the industry. We at The Raygun would like to thank them for their support over the years and wish the staff all the best for the future, the company will be sorely missed.
Back to the BFI, and, after its sterling work on The Devils, the company is now readying itself for another major release, the first in a major series of titles devoted to the work of American auteur director John Cassavetes. The April 23 bow for Shadows and Faces represents the first two titles in the ongoing John Cassavetes Collection and marks the first time the acclaimed maestro's works have been released on Blu-ray anywhere in the world. Each title will include a host of additional features, put together with the care and attention to detail that the BFI has become renowned for. The organisation's Phil Roberts said: "John Cassavetes was a ground-breaking director and his raw and powerful dramas still pack a punch today. Any fan of Martin Scorsese, Spike Lee or Jim Jarmusch should check out these films, as he's a massive influence on these directors. To be the first label worldwide to present his films on Blu-ray is a massive honour."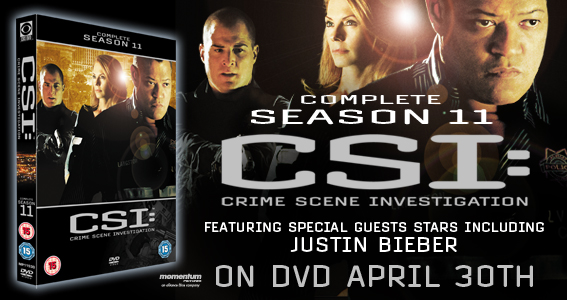 ---
Keeping the quality threshold up high, one of the best films we at The Raygun saw last year was Shame, artist turned director Steve McQueen's second foray into feature length material. Unjustly overlooked at awards season, it's one of the most powerful films of recent times. Momentum is now readying itself for a May 14 release for this very high profile title. The company's Louisa Mitchell said: "Combining outstanding performances from Michael Fassbender and Carey Mulligan, Steve McQueen's masterpiece Shame is one of the most provocative and talked about films of the year. We will be building on the success of the theatrical campaign which created an incredible buzz – the value of the publicity achieved in the printed press alone exceeded £13m. The release will be supported by a significant media spend ensuring that Shame is once again impossible to miss. The above the line media will include TV, national press and online and a high profile publicity campaign is guaranteed to once again ignite the controversy surrounding the film. Social Media is already a huge focus with a seamless campaign running from theatrical through to the DVD release, harnessing the huge number online fans of the film. Awareness of this breathtaking film is set to peak again in the run up to the DVD release making it an essential purchase for film fans."
Sticking in the quality films arena, and independent Eureka has, through its own releases, Masters Of Cinema imprint and distributed labels such as Bounty Films, made something of a name for itself among film fans for quality, well put together releases. Next from Bounty via Eureka is The Yellow Sea, available on Monday on DVD, Blu-ray and download. This edge of the seat crime drama, wittily referred to in some quarters as "the stabbiest film for years", is the first Korean film to ever receive investment from a major Hollywood studio in the shape of Fox's international arm. Eureka md Ron Benson said: "Award-winning director, Na Hong-jin, stunned the world in 2009 with his blistering debut feature The Chaser. Now following up with The Yellow Sea, this epic masterpiece doesn't disappoint, breathing new life into the action genre." Eureka has put together a website for the release, complete with a trailer for the film, which was selected for the Un Certain Regard section at last year's Cannes Film Festival. You can see it here, at
http://www.theyellowsea.co.uk
.
Charity initiatives now, and we've featured it a few times here in previous weeks, but a reminder that Monday sees the release of 50/50 and to mark the occasion Lionsgate has teamed up with HMV and its charity partner Teenage Cancer Trust for a special, fundraiser in the retailer's flagship Oxford Street store in London's West End on the lunchtime of the day of its release. This will see assorted brave volunteers getting their head shaved (as star Joseph Gordon-Levitt does in the film) to raise cash for Teenage Cancer Trust. HMV's genial head of PR Gennaro Castaldo has announced that he is getting his head shaved off – you can sponsor him
here
. Castaldo said: "Given that this will be a lot easier that running just over 26 miles, and requires a lot less courage than a sky dive, I have decided to show my solidarity by taking part in the Challenge and getting my head shaved."
---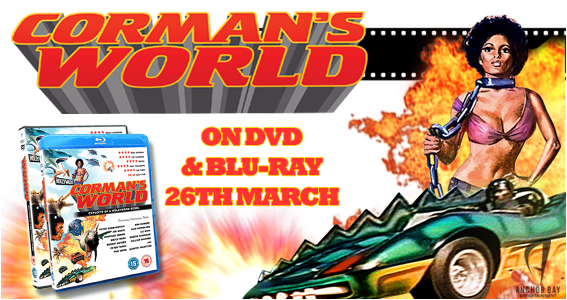 ---
Beyond that, the film and video industries are gearing up for the next big industry-wide charity initiative, due to take place on April 29. FIFE, also known as the Film Industry Football Event is an annual five-a-side tournament which this year will take place at the spiritual home of football, The Den, Millwall's ground in the heart of SE London. Teams from Disney, Revolver, Universal, Lionsgate, Momentum and Cineworld have already signed up for the event. It costs £1,000 to enter a team, with the event raising cash for Action For Children. Teams are guaranteed upwards of five games, and in previous years celebrity players have included the likes of Jude Law, Ralf Little, Jonny Lee Miller and Chris Eccleston. Anyone wishing to enter a team can contact Paul McKenzie at Action For Children at
paul.mckenzie@actionforchildren.org.uk
We at The Raygun are looking at the possibility of entering an independent team of industry types, if you're up for it, then contact Tim Murray at the usual address.
Back to Lionsgate and Monday March 26 also sees the release of Adventures In Lalaloopsy Land: The Search For Pillow. For those that don't know, Lalaloopsy dolls are all the rage and are a latter-day equivalent of Cabbage Patch Kids or Tickle Me Elmo, in terms of their desirability among kids. Lionsgate's release marks the first home entertainment product from the brand and the company's Diane Bartholomew said: "Lalaloopsy is one of the most popular toy properties in the UK right now and the number one selling fashion doll in the US. This magical brand has captivated the market, born out of an original range of eight dolls, and now consists of over 100 character dolls, play sets and licensed products. Lionsgate and MGA have joined forces to promote the launch of the DVD,Adventures in Lalaloopsy Land: the Search for Pillow, and latest release of new dolls via joint marketing activity reaching out to the rapidly expanding fan base. Activity covers national TV advertising, social media and the creation of a special mini-doll, poster and DVD pack. Tiny Pop TV and Online complement this partnered advertising programme."

---
Deal news now, and another week, another deal between the rapidly expanding Classic Media and Chorion, which has seen the former picking up the rights to another character from the latter. Olivia is a book turned TV phenomenon, with the adventures of the six-and-three-quarter-year-old notching up sales of 6 million copies. It comes hot on the heels of Classic acquiring the rights to another property from Chorion, Noddy. The company's co-ceo Eric Ellenbogen said: "This is the perfect addition to our portfolio of classic properties and we look forward to bringing Olivia and her adventures to families everywhere."
Also on the deal front, Eagle Rock has announced that it has inked a deal to release a "groundbreaking and eye-opening" documentary about legendary rockers The Rolling Stones to coincide with the band's 50th anniversary. The documentary will chart the history of the band from their humble beginnings through to super-stardom and their status as the elder statesmen of rock. Eagle Rock chairman and ceo Terry Shand said: "We are thrilled to continue our relationship with the Rolling Stones and help to bring this extraordinary documentary film to millions of fans."
And we'll end with a survey – there's nothing more we like than a good survey. This one comes from Universal to mark the release of Tower Heist. The Taking Revenge Against Dire Employers (TRADE) survey was aiming to further coverage for the Ben Stiller and Eddie Murphy starrer and showed that one in four Brits have considered taking revenge against their boss… We couldn't possibly comment about any former employers of ours…

---
There's nothing we like more than a good old-fashioned post-apocalyptic thriller and The Divide, due from Momentum on May 14, is shaping up to be just that kind of film. Directed by Xavier Gens, of Frontiers and Hitman fame, it stars Michael Biehn, Rosanna Arquette and Milo Ventimiglia from Heroes. Momentum, in keeping with its smart manoeuvring in this sector, will be giving the film a limited theatrical release on April 20, as well as TV advertising closer to release on genre-friendly channels. Press, online and PR activity will further support the release. The company's Kristin Ryan said: "Fans have been discussing the film online since it's announcement and the fan site totalfanhub.com/the-divide will pull together all online streams and will showcase content, discussion and activity culminating in a live Twitter Q+A during week of release. And we've also commissioned an exclusively designed t-shirts that will be placed far and wide across the web using the Embed-a-Comp service mirroring the success of similar promotions for Hobo With A Shotgun, Insidious and most recently Troll Hunter. The Divide is an assault to your senses and is most certainly a film you want to discuss and debate so giving the fans a central meeting point online is a key strategy in our release campaign.
"RENTERS: The handwritten look on the disc of this movie is legitimate and is intended to look like a burned DVD."
Message on US rental operator Redbox's website, after Sony's The Girl With The Dragon Tattoo remake was released on DVD with an on-body design that made it look far more like a pirate DVD…
There was an impressive start for The Devil Inside, in its first weekend atUK cinemas. Mirroring its performance in the US, Paramount's low budget found footage horror got off to a flier, taking just short of £2 million in its opening frame. Also starting brightly was 21 Jump Street, the comedy took £1.56 million in three days. We Bought A Zoo bowed with more than £850,000, Contraband took £683,654.
Netflix has again signalled its ambitious move into inking exclusive deals for programming with the news from the US that it will exclusively air Hemlock Grove, described as being somewhere between JD Salinger and Mary Shelley, from January next year. Set in a depressed Pennsylvania steel town and is a murder mystery tale that may, or may not, involve werewolves. It stars Famke Janssen and Bill Skarsgard and helmed by genre specialist Eli Roth. Netflix chief content officer Ted Sarandos said: "Eli Roth is a master of this genre and Brian McGreevy's brilliant novel gives Roth a world where he can create his magic. Hemlock Grove is a sly blend of J.D. Salinger and Mary Shelley and will appeal to a broad base of fans captivated by these rich characters and stunning visuals."
One of our favourite films of the 80s is Midnight Run, the Martin Brest directed comedy actioner starring Robert De Niro as a bounty hunter and Charles Grodin as the mob accountant he escorts across America. Well now, almost a quarter of a century after it first appeared, get ready for Midnight Run 2 (as long as you don't count a couple of made for TV cash ins). Director Brett Ratner, whose Tower Heist came out via Universal this week on DVD and Blu-ray, is working with the studio again on a sequel. De Niro will reprise his role as Jack Walsh, no word yet on whether the script, currently being worked up, will feature the semi-retired Grodin as Jonathan Mardukas, aka The Duke.…
This week, as noted elsewhere here, we've been mainly following #SnowtownLive and #TintinDVD. And you can follow us on
www.twitter.com/theraygun
Let us once again send you in the direction of
www.screenjabber.com
, for features, news, reviews and a whole load of other consumer-facing DVD and film-related stuff…
The Prometheus bandwagon continues…
A second Snow White And The Hunstman trailer…
To subscribe to The Raygun newsletter, p
lease email
info@theraygun.co.uk
To unsubscribe, email
info@theraygun.co.uk
with unsubscribe in the subject