This email from Senator Clark Jolley shows why access based lobbying will never work on a controversial issue like nullifying Obama Care. The senator already has a fixed opinion and like all of us he isn't likely to change his mind unless the political pain crosses his pain threshold. Reason and logic won't work. He has already taken money from lobbyists and businesses and once bought must stay sold or lose access to his campaign funds.
Finally the Oklahoman ran another article on the Sooner Tea Party on Sunday, front page, below the fold, where they outlined the influence of the Tea Party. The story focused on released emails from the Governor's office stating that the Tea Party succeeded at "beating the crap" out of Governor Fallin on the Obama Care issue (in their words, not ours!). The article is disingenuous in that it questions the influence that the Tea Party has over Fallin while admitting that we had the attention of both the Governor and her top aides. This is true, Andrew Silverstri is one of her top policy aides and he is a regular Sunday night reader of our email and forwards the email as well.
The real purpose of the article was to paint a picture of the Sooner Tea Party pressuring elected officials to make certain decisions using hardball politics. The Oklahoman used excerpts from our newsletters laying out our political strategy that states that we need not win an election to be successful but that we can modify the politician's votes just by causing political pain for bad decisions. Now political pain is simply exposing their voting record, their hypocrisy, or their failings in judgment or character that prove them unfit to serve. No doubt this is the Oklahoman's attempt to continue their smear campaign against our group and to influence the judge and jury in any upcoming trail but to do this they are forced to admit that the Sooner Tea Party tactics are effective at getting the politicians to keep their campaign promises.
Not only do they give us credit for killing the Obama Care/Fallin Care Health Insurance Exchanges, they also give us credit for killing the Medicaid expansion. And amazingly they referenced the KenMillerLied.com campaign along with an admission that Ken Miller did have a conversation with the head of the Sooner Tea Party over their respective campaign positions in the 2012 presidential campaigns which State Treasurer Ken Miller described as not being "confrontational." Good for Ken because that meeting wasn't at all confrontational; it merely laid out political consequences for political acts.
And all the hoopala last week on the charges being filed? After returning from a overseas business trip to visit a supplier, Al simply went down and turned himself in and was bonded out within minutes. These trumped up charges won't lead to a conviction but they might well lead to David Prater losing his election in 2014. There will be a vastly increased awareness in what the Tea Party is trying to do in Oklahoma along with increased awareness of Agenda 21. Things do happen for a reason you know and someone has to take the heat for forcing the politicians to honor their campaign promises and to uphold the public good instead of serving the special interests.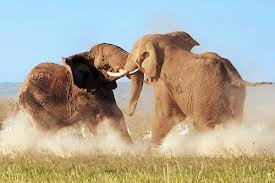 State Budget Will be the Next Major Fight
The upcoming state budget bill will once again be the center of a major political battle. Representative Jason Murphey sent out a good article on Oklahoma's debt load that exceeds two billion dollars. Murphey had a good chart showing the surge in Oklahoma debt; a debt that our children and grandchildren will be forced to pay.
Murphey points out that Oklahoma is in better financial shape than most states but that it would be flawed logic to borrow money because other states owed more than we did. Murphey made some statements in his newsletter that represent exactly what drove the Tea Party movement into existence:

"A day of financial reckoning is rapidly approaching for our nation, and the debt-encumbered national, state and local governments are sure to face dire consequences when that occurs."

Murphey goes on to point out that the actual amount owed by the state is over nine billion dollars in revenue backed debt such as the Oklahoma Turnpike Authority, CompSource, higher education, or state owned companies like the Grand River Dam Authority. Another eleven billion dollars is owed to the unfunded pension systems or the business tax exemption programs

. The total is almost 23 billion dollars in state debt at this time.

And expect another push before the end of session to borrow billions of dollars more to fund State Chamber initiatives.
Oklahoma has a state constitutional requirement to balance the budget each year. The State Board of Equalization estimates the amount of money available for legislative appropriation in December, and then the various state agencies request an amount for the coming year. The appropriations committees in the House and Senate develop their own budget plans and attempt to negotiate a final budget that is voted on by both the House and the Senate then presented to the Governor.
By that time it is April or May and the earlier estimates from the Equalization Board might have been optimistic or pessimistic.
If more money is available from the tax sources then the excess that is between 95% and 100% of the estimated available money goes into the Cash Flow Reserve Fund to be appropriated at a later date. If the excess exceeds 100% of the estimated cash flow then the excess flows into the state rainy day fund. If the estimated revenues are less than expected a budget shortfall is announced and cuts are made in the budget.
The Board of Equalization estimates that there is around seven billion dollars available for the 2014 budget, around 200 million more than the 2013 state budget. Below are the numbers for the 2013 budget.
Appropriations by Cabinet Department: $6.8 billion (+3.2%)

$3.4 billion - Education (+0%)
$1.3 billion - Health (+8%)
$766 million - Human Services (+7%)
$665 million - Safety and Security (+0%)
$207 million - Transportation (+0%)
$109 million - Finance and Revenue (-7%)[8]
$84.6 million - Judiciary (+0%)
$80.0 million - Commerce and Tourism (+0%)
$37.7 million - Agriculture (+7%)
$35.7 million - Veterans Affairs (+3%)
$32.7 million - Legislature (+7%)
$17.8 million - Science and Technology (+0%)
$14.8 million - Environment (+13%)
$12.1 million - Energy (+13%)
$10.7 million - Military (+5%)
$8.4 million - Secretary of State (+0%)
$2.7 million - Governor and Lieutenant Governor (+8%)
Now all of this is leading up to a good, stiff fight at the Capitol over spending. They have the choice of increasing spending once again like they did the last two years or they can honor the GOP Party Platform and their own campaign promises to cut spending and either pay off some of our public debt or return the money to the taxpayers. The Senate is hoping that all the citizens and grassroots activists are intimidated by the blackmail and computer crime charges against the Tea Party leader and that they can pass a fat, juicy budget just packed with new spending along with massive public debt bond issues to finish the American Indian Cultural Center and to refurbish the Capitol.
The fat cats are rubbing their hands in anticipation of 10% returns on bond interest along with millions and millions of dollars in bond sale fees to State Chamber members.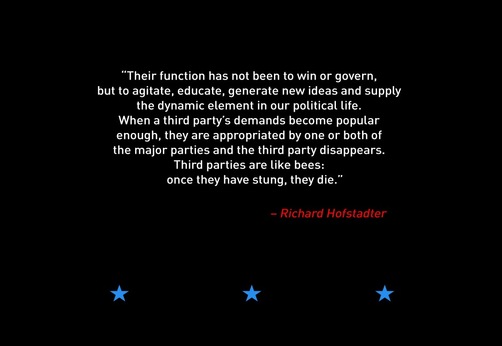 Oklahoma GOP State Convention April 20th
This is the last newsletter before the State GOP Convention on Saturday April 20th. To attend as a delegate you generally had to attend your local precinct meeting and the county GOP convention but anyone can attend as a nonvoting visitor to monitor what goes on.
Attendees will still have to check in that morning before the convention opens to receive your voting credentials. If you are in town on Friday you can check in between 2 pm and 7:30 pm Friday afternoon. Saturday morning the credentials desk will be open between 7 am and 9 am.
Elections will be held for the various state GOP offices and it is crucial that we get people of integrity and honor into these positions. Unfortunately there is little to pick from. Only two candidates have filed for state chairman, Dave Weston and Amanda Teagarden.
Weston was endorsed by Congressman Bridenstine but Weston is a RINO. For proof you need look no further than him working for Congressman Tom Cole as a staffer. He is not a Tea Party or libertarian minded Republican.
His opponent is Amanda Teagarden who leads a group called OKSAFE that was formed by the leaders of the Oklahoma John Birch Society. Amanda is most likely closest to Tea Party and libertarian views but she is extremely thin skinned, has an opinion that you must share her exact religious views in order to work with her as she believes that God will not bless the movement if she is "unequally yoked". She has a very strong personality, an asset in ramming through change and legislation but not of much help at all in building consensus.
Her group, OKSAFE, opposed nearly all of the state questions in the last election, some of which were excellent steps forward, on some pretty spurious , almost anarchist grounds. Amanda apparently tailored her message to the grassroots groups telling one group the following:
"She said, after 96 hours of prayer - seeking the LORD's will, she got her confirmation to announce her candidacy for Oklahoma State Republican Chairman."
Now although I am not a super religious person I highly respect those that are but does anyone really pray for 96 hours and if they do believe they receive "confirmation" from God how do they know if they are just hallucinating from lack of food and water? The older I get the more sure I am that God does open doors for people if they are doing the right thing but I have yet to receive "confirmation" on anything. I suppose that the proof for many will be whether or not Amanda wins on Saturday. Amanda's website for her run to be the state GOP chairman is
http://teegardenforokgop.com/
Running for state vice chair are Denise Crosswhite Hader and Sara Jo Odom, both which appear to be RINOs based on their campaign emails. We received the following forwarded email outlining Odom's views on libertarians:
From:
Sara Jo Odom <
sarajo4vicechair@gmail.com
>
Date:
April 14, 2013, 1:27:39 PM CDT
To:
xxxxx xxxxxxx < >
Subject:
Re: vice chair reply
xxxxx, I trust you mean Libertarians with a capital L. As a candidate, I can agree on many of their positions, but not all of them. Quite frankly, I think they should have their own separate party.
As Vice Chairman, I will remain completely neutral and welcome any registered Republican into the fold.
Sara Jo
Also running for state vice chairman is none other than Richard Engle who had dropped out of sight last year following his defeat in the GOP National Committeeman election. We had published an article after the election on Richard called
Richard the Rat t
that outlined several instances where Richard Engle had been caught being untruthful.
What is most puzzling about Engle's run for vice chair is that he is supported by the Ron Paul grassroots activists; the same bunch that he turned on in February of 2012 in an apparent attempt to prevent his negative past from becoming a campaign issue during his run for National GOP Committeeman. Now the core leaders of this Ron Paul group were part of an email exchange in early January of 2012 where Richard Engle had to apologize after getting caught once again mischaracterizing what another Ron Paul supporter had said. This wasn't a little white lie; this was a lie intended to disembowel a political opponent and Richard the Rat had to own up to his misdeed so the group knows what he is like. The mystery is that as they revere Dr. Paul for his honesty and values but they allow someone quite medacioius into their group and even support him for public office. Are they concerned at winning at all costs or do they stand on principles?
Shortly after the Sooner Tea Party exposed him Richard Engle resigned his position at the OCPAC group and had disappeared from politics. Sounds a lot like Charlie Brown and Lucy practicing kicking a football, doesn't it?
So once again we face an election without having any decent choices for the election but must choose between the lesser of evils. An effort was made to recruit former legislator Charles Key for the top GOP slot but apparently Key was bulldozed out of the way (perhaps to his relief) as Amanda pushed to be the selected candidate. What would behoove the Ron Paul community would be to convince others to run for the two GOP positions instead of backing what are in our opinion deeply flawed candidates. What is needed is someone that can draw together the Tea Party, the Ron Paul community, and conservative Republicans. If not, then the GOP election is likely to go to the RINOs. All people really want is a decent candidate they can get behind and lacking that they will simply stay home or cast their vote for Mickey Mouse.
Or Constitutionally protected Free Speech?
Really, this is an open and shut case to anyone that has taken the time to read court decisions on constitutionally protected speech.
But first let's understand the motivation and recall exactly why Oklahoma County District Attorney David Prater hates the Sooner Tea Party so much. Back in October of 2011 the Sooner Tea Party ran a series of three stories that exposed illegal campaign contributions to Prater's campaign, contributions that were returned after the investigation. Along with the illegal campaign contributions were a series of stories on local attorneys that were also David Prater campaign contributors that had been arrested on serious crimes, mostly felonies, but had not seen a judge in three to four years to dispose of their cases.
Our allegation, indeed the popular opinion at the court house, was that David Prater was running a "Justice for Sale" campaign for his campaign contributors by running out the clock on the statute of limitations to try these scoundrels. The majority of the lawyers finally faced justice, albeit a slap on the wrist such as losing the ability to practice law for a few years.
The info on the illegal campaign contributions was already out there in the media and at the State Attorney General's office according to our sources but no one had the guts to move on such a powerful politician like David Prater. Our first story was published in early October and followed up with the other two stories that painted the picture of the "Justice for Sale" campaign until late October when the Attorney General announced that the OSBI had been asked to investigate David Prater.
That lead to a Grand Jury being empanelled on January 31st of 2012, a fact that we were the first to report on. The Grand Jury met over a period of months, Al Gerhart was one of the subpoenaed witnesses against David Prater and the unprosecuted attorneys, and the Grand Jury had copies of our newsletters as proof that we were the ones that forced the matter. Yes, the Grand Jury failed to get a conviction on Prater but all it took was a few holdouts to allow Prater to slip by, by law it takes nine of the twelve grand jurors to certify an indictment.
Second, the Senate lost control last year on the bond issues that were defeated and the State Chamber came down heavily on them so they can't afford a repeat his year. They are desperate to avoid paying the political price for what they must do as State Chamber whores.
Now to the legalities. They are quite simple and this information was withheld from the experts that gave their opinion in the newspaper article.
First that email was a public communication that was sent to the original sender along with Senator Branan. It had an extensive Bcc list and it was obvious that the email was intended for wide dispersion therefore one of the key elements of blackmail was not present, i.e., a private communication. The fact that the email went to two people is enough to call the email a public email. Remember when David Prater threatened the Pardon and Parole Board with arrest if they didn't resign? The only thing that kept that from being blackmail was that it was publically communicated and even that isn't 100% clear as it was an elected official offering to not do his job assuming there was actually a crime.
Second, blackmail is very simple but very misunderstood. It is two acts that are perfectly legal:
· Asking someone for money or something of value
· Threatening to expose negative information about someone
Only when taken together does it become "illegal", something that has been debated for many years. The core principle behind outlawing two legal acts that can be combined to break the law is that as a people we do not want people to use fear to obtain an advantage
for personal gain.
However court rulings on blackmail always make a clear distinction between the two legal acts done for personal gain versus the
two legal acts done for a public good
or to
right a wrong.
An excellent example of blackmail that is perfectly legal is a consumer that has a problem with a business and threatens to expose the dishonesty to the Better Business Bureau, an "On your side" news reporter, or threatens to put the negative review of the business online. All the elements of "blackmail" are present; personal gain, a threat to expose, forcing someone to do something they would rather not do, and harm to a business', a persons, or businessman's reputation. But the courts have carved out a wide swath in "blackmail" for commercial speech as the aggrieved customer is merely trying to set right a wrong.
There are just a few areas of speech that are not protected by the First Amendment:
1. Incitement of violence
2. Falsehoods with the exception of some falsehoods against public persons thanks to Sullivan vs. The New York Times case.
3. Obscenity
4. Child Pornography
5. Fighting words and offensive speech with the exception of offensive speech to a public person as found in Hustler vs. Farwell
6. Threats of violence that are directed at a person or group of persons that has the intent of placing the target at risk of bodily harm or death are generally unprotected except for cases that can be construed as hyperbole, threats of social ostracism, and politically motivated boycotts.
7. Speech by others or copy write protection
8. Commercial speech as related to false advertising
The only possible exemption would be in #6, political speech but there are only five classifications of unprotected political speech: false statements of fact that can lead to
civil
liability if done with malice, knowingly false statements, negligently false statements, and statements with a provable false connotation. Notice that all of these deal with falsehoods, not violent threats or any other sort of threat. And none of these exemptions are criminal matters.
Now central to this discussion and the case is the prior restraint of speech, i.e., a promise to do opposition research and to disseminate any embarrassing or illegal acts found as a result of that opposition research. The Supreme Court is squarely on record saying that no government can restrain speech in any form before it occurs. An example is that even if a book contains libel or slander the author of the book and the publisher has every right to publish the book and the "victim" cannot stop the publication. A prior restraint against speech is completely illegal. Therefore a prosecution against a promise to dig up dirt is unconstitutional on its face.
Finally any attempt to regulate free speech must pass two final tests, the doctrines of vagueness and over breadth. To escape being ruled void for vagueness a prohibition against speech must make clear what speech is prohibited. In this case political speech that is harsh or intimidating must be clearly outlined in the statute in order to provide clear and concise guidelines to citizens to prevent the chilling of free speech. Otherwise both unprotected speech and protected speech will be chilled as the citizens are afraid of prosecution.
But there is a Gordon's knot in this; as the prohibited speech is narrowly defined and clearly defined to avoid vagueness it approaches content regulation problems that would cause the court to find the law unconstitutional.
The bottom line is that David Prater and the Senate leadership are persecuting constitutionally protected speech and everyone knows it. The vagueness of the statute, the overbroad reach of the statute, the constitutionally protected political speech aspect and the prior restraint of prosecution for promising to do opposition research mean that no competent court in the land can find a guilty verdict.
But this controversy has spawned resurgence in patriotic hearts like nothing else since Obama Care first stalked the land. It has stripped naked the tactics and values of both David Prater and the Oklahoma State Senate. It has shown others that the kind of people that we are fighting is those that do not respect the constitution or the people. It has shown that these kind of people do not deserve to be treated as decent human beings because the care not about anything that is sacred or honorable.
One of the key tenants of political training is this: "you are not normal". That means that the people that we are fighting are not normal and that what you think about an issue isn't normal. Those that we are fighting think nothing about ruling over the rest of us with an iron fist, telling us what we can and cannot do in excruciating detail whereas you and I would reject such power. The second part is that what we think or do isn't the norm for society. We are concerned, we are active, the vast majority of the citizens are not with us yet but the sort of heavy fisted tyranny that Oklahoma Count District Attorney David Prater and Senate leadership is practicing will eventually wake up the sleeping giant that is public opinion.
If you wish to stand with us on this issue please send a donation to our legal fund at:
Sooner Tea Party, 358 North Rockwell Ave, Oklahoma City, OK, 73135
All donations should be marked First Amendment Legal Defense fund in the memo section of the check and the funds will be used for costs incurred in defending this case and in prosecuting a federal lawsuit against Senator Branan, David Prater, and others that are found to have had a part in this tyranny.