Paddle Perryville
with Colleen!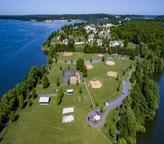 Shopping with Amazon.com?  Please use this link and Chesapeake Audubon will receive .5% of your total purchase amount!
Thursday, June 22, 5-8PM, Audubon's Summer Celebration,
  Monument City Brewing Company, 1 North Haven St., Baltimore, 21224
It's been a great year at Patterson Park Audubon Center, and we invite you to celebrate with us at Monument City Brewing! Please join us to enjoy local craft beer, play birdy games, and make new friends. You buy the beer, and we provide the bird puns!  RSVP to Patty Smith at

psmith@audubon.org

.
S
aturday, June 24, 9:00am   Leader: Colleen Webster,  Perryville Community Park – Paddle Outing
Join leaders Colleen Webster and other leaders at 9:00 AM at the launch at Stump Point to paddle the usually serene waters of the well-protected Mill Creek and
historic Furnace Bay. Eagles and osprey are often seen soaring overhead, songbirds and wetland birds frequent the shoreline, and heron and waterfowl are common sightings. No rental boats available. Contact
Colleen Webster
(cwebster@harord.edu; 410-459-4577)
Saturday, June 24, 8-930AM, Saturday Bird Walk at Patterson Park
Over 200 bird species have visited Patterson Park, an important migratory stopover in Baltimore City! Audubon experts will lead us in search of avian friends! Bring the whole family - all ages and abilities welcome! No experience necessary. If you would like to borrow binoculars, drop us an email – we have plenty to share!  There is no need to RSVP for this event, just arrive ready to explore!
Meet at the fountain in the northwest corner of Patterson Park, closest to the intersection of E. Lombard St. and S. Patterson Park Ave.  Email

baltimore@audubon.org

or call 410-558-2473 for information.
Monday, June 26, 8-930PM, Magic of Summer Night Hike at Pickering Creek Audubon Center
Summer nights are a magical time at Pickering Creek Audubon Center!  Test your senses as we hike the trails, investigate the after-dark mysteries of nocturnal wildlife at Pickering Creek, and take in the dramatic light show of thousands of fireflies.  We will be putting our night vision to the test, so no flashlights please!  Register by calling

410-822-4903. $5.
Looking forward:
July 9 - Oregon Ridge Park - Birding Basics
July 9 - Berry Delicious Blackberry Brunch (Pickering Creek Audubon Center)
July 11 - Birding by Boat at Pickering Creek
Volunteer  with Chesapeake Audubon!
Patterson Park Audubon 
Saturday, July 1, 9-1030AM,  Habitat Team
We are building bird habitat in Patterson Park and need your help! These native gardens provide food and homes for the park's wildlife, and learning spaces for students. Tools, gloves, water, and snacks provided. Service hours awarded to helpful students. No need to register. Meet at the wetland garden, uphill from the Boat Lake.  Email

baltimore@audubon.org

with questions or for directions.
Pickering Creek Audubon Center: 
Thursday, July 20, 4--7PM, Painting Prep and Picnic at Pickering Volunteer Event
We've got many buildings to take care of at the farm, so put on your painting clothes and come out to Pickering Creek Audubon Center after work this evening for our Paint Party prep day and potluck picnic 4:00 – 7:00 pm. Bring your skills, willing hands, and a dish to share. Call Samantha at 410-822-4903 or
email
spitts@audubon.org
to sign up.
Baltimore's Birding Scene - The First Annual Birding Festival was a big hit! 

more

 
Are you too close to a bird's nest?  They will let you know. 

more
The 2017 American Birding Expo is being held in Philadelphia this year from Sept. 29-Oct.1. 

more