Ad for drone pilots to refuse runs in Air Force Times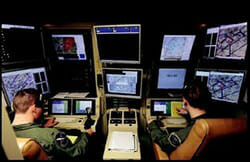 By Courage to Resist.
September 23, 2015
On Monday, September 14, the Air Force Times, a weekly newspaper with a circulation of over 65,000 subscribers who include active, reserve and retired U.S. Air Force, Air National Guard and general military personnel and their families, published the advertisement below (select "read more"), carrying a message from 54 veterans urging US drone pilots to refuse to follow orders to fly surveillance and attack missions, citing international law. Courage to Resist is proud to have contributed to this historic effort, which was organized by Iraq Veterans Against the War, KnowDrones.com, Veterans for Peace, and World Can't Wait.
>> View the ad as it was published here.
---
Robert Weilbacher – Free at last!
By Bob Meola, Courage to Resist. September 17, 2015
"Moral injury is a real thing. I was being forced to participate in an organization that I had a moral and ethical dilemma against … Yet the Army was hell-bent on sending a statement to other potential objectors that you should not apply for this as it will cost you a lot mentally and physically. I want to tell you to stand up against this system of injustice and immorality. If we are silent, we are complicit."
Robert Weilbacher is a free man, enjoying his new life as a civilian peace activist. He, the ACLU, and Courage to Resist have declared a victory for the cause of Conscientious Objection. Robert received an Administrative Honorable Discharge from the Army, rather than the discharge as a Conscientious Objector that he applied for, was granted, and had rescinded by the Army, earlier this year [see here and here].
The ACLU filed a lawsuit against the Army after the Army acted against its own regulations when a Deputy Assistant Secretary of the Army countermanded the lawful decision of the Department of the Army Conscientious Objector Review Board [DACORB]. The DACORB granted Weilbacher an Honorable Discharge as a C.O. in December of 2014. The Deputy Assistant Secretary overruled the decision with no basis in fact.
Photo above-right: Courage to Resist Project Director Jeff Paterson (left) celebrates with objector Robert Weilbacher (right) at the Veterans for Peace National Convention in San Diego last month.