May 8th 2016 Newsletter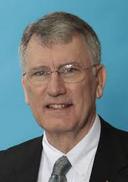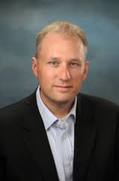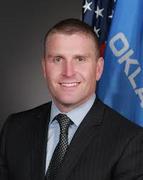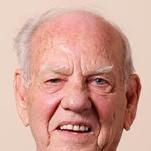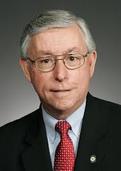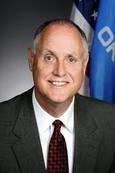 Two Faced Lying Republican Rats Focused on Denying your 2nd Amendment Rights


The House Conference Committee is trying to kill HJR1009, the proposed constitutional amendment that would partially recover your Second Amendment rights. The Second Amendment is quite simple and difficult to misread:
"A well regulated Militia, being necessary to the security of a free State, the right of the people to keep and bear Arms, shall not be infringed."
However simple the language is our courts have long held that the federal, state and local governments can place almost any restriction on guns and get away with it. It is crucial that we clean up our state constitution to form a second line of defense to uphold the Second Amendment. If HJR 1009 clears the legislature it becomes a state question on the November 2016 General Election.
Arrayed against our Constitutional rights are the State Chamber of Commerce, OU Queen David Boren, Clay Bennett, and Michael Bloomberg's Everytown for Gun Safety and its subsidiary Moms Demand Action.
The House Rules Committee is the House side of the Conference Committee for this issue and they previously passed HJR 1009, some of them have been co-authors for the bill, but now some of them are refusing to sign off on the legislation to send it to the General Election.
Fear tactics being used to defeat HJR 1009 include the Thunder basketball team leaving Oklahoma because the NBA requires that venues be gun free zones. Yet the venue is clearly exempt from the legislation. The gun grabbers claim that fairgrounds and other publically owned venues would be forced to allow guns but the EVENTS at these venues are privately owned and as they lease the venue they are in complete control of if guns are allowed or not.
Basically the David Borens, the Clay Bennetts, the OSBI, and the liberal Michael Bloomberg's groups are terrified that Oklahomans might be able to vote on HJR 1009 and they would much rather kill the legislation before it hits the ballot.
Call these reprobates and demand that they sign HJR 1009 out of committee.


Tommy Hardin has signed HJR 1009 already
Jason Nelson has indicated he would sign but hasn't yet. jason.nelson@okhouse.gov or
405-557-7335
405-557-7335
Gary Banz (term limited this year) garybanz@okhouse.gov or
405-557-7395
405-557-7395
Chad Caldwell (Democrat opponent this election cycle) chad.caldwell@okhouse.gov or
405-557-7317
405-557-7317
Donnie Condit (Democrat opponent this election cycle) Donnie.condit@okhouse.gov or
405-557-7376
405-557-7376
Chris Kannady (Democrat challenger in November) chris.kannady@okhouse.gov or
405-557-7337
405-557-7337
RC Pruett (term limited this year) rcpruett@okhouse.gov or
405-557-7382
405-557-7382
Jerry Shoemake (term limited this year) jerryshoemake@okhouse.gov or
405-557-7373
405-557-7373
Weldon Watson has refused to sign (Independent opponent in the General election) weldon.watson@okhouse.gov or
405-557-7330
405-557-7330
Harold Wright refuses to sign (no opponent this year) harold.wright@okhouse.gov or
405-557-7325
405-557-7325
Agencies and businesses that have lobbied against HJR 1009 are listed below:
Oklahoma State Bureau of Investigations:
405-848-6724
405-848-6724
(ask for Stan Florence or Jessica Brown)
University of Oklahoma:
405-325-3916
405-325-3916
(President David Boren's office)
Oklahoma City Thunder:
405-208-4800
405-208-4800
City of Oklahoma City:
405-297-2424
405-297-2424
(Mayor Mick Cornett's office)
State Chamber of Commerce:
405-235-3669
405-235-3669
Oklahoma City Chamber of Commerce:
405-297-8900
405-297-8900
Tulsa Chamber of Commerce:
918-585-1201
918-585-1201
You will notice that several of those that refuse to sign HJR 1009 out of committee are term limited or not running for office. They can't be pressured but we can focus the same amount of punishment on others in their party and make sure the targets know why they were put in harm's way.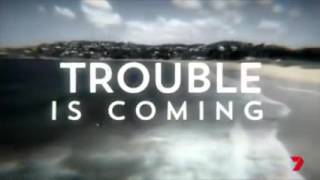 We are Not Amused
Last week saw leadership change in both the House and Senate and we are not amused at the outcome. There will be political consequences.
The Senate chose RINO Mike Shultz, with a 2014 RINO score of of zero… zero, as in he didn't get a single vote correct out of the ten chosen that year. Conservative Ralph Shortey ran but the RINOs simply had the numbers and prevailed.
The House elected Rep. Charles McCall, a representative that has a high OCPAC/Oklahoma Constitution ranking but a very tight relationship with the Chamber of Commerce as well as being a banker. McCall basically bought the votes, using his corporate turbo prop plane for junkets across the U.S. and even into Mexico, bribing the other legislators with these junkets into supporting him for Speaker. McCall won with six votes, a sizable margin as usually three votes can swing the outcome. However, McCall has to run the gauntlet again in November after the new representatives are sworn in and there is 29 of the rascals leaving office through term limits, bimbo eruptions, or common sense. That is nearly one third of the House up for grabs as open seats. Only 13 House members drew no opponent.
There is an excellent chance that McCall's supporters will dwindle as legislators get removed by term limits or by the voters in a year where the insurgent candidates hold an edge. The November vote might well change things and in January of 2017 the legislators vote one last time to seat the new Speaker of the House.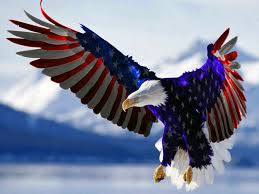 May Tulsa County Republican Men's Club speaker
Brigadier General Ed Wheeler.
Tulsa Brookside Baptist Church Fellowship Hall
3615 South Peoria
May 11th, 2016 Doors open at 11:30
12 to 1 lunch and speaker
Lunch is $10
Membership $20 men
$10 for ladies and out of county members (always welcome)
Brig. General Ed Wheeler
Adjunct Associate Professor at Tulsa Community College
Tulsa County Sheriff Investigator 8 years
Tulsa Community College Professor 13 years
United States Army 35 Years
He attended:
University of SC
University of Tulsa
U.S. Army War College,
He has BA, MA, and MS degrees.
Partially fluent in Spanish, German and Vietnamese.
Author: "Doorway To Hell: Disaster In Somalia" (Published by Consolidated Press, Inc.-1994; USA) Frontline Books, 2012; Great Britain); Author of more than a hundred articles on military, political and economic significance. public speaker, radio and television personality, Republican.
Brigadier General in command of a 2,000-man Task Force in the Persian Gulf War of 1991. After he returned all 2000-troops home safely, he hung up his uniform ending a 35-year military career which he began as an 18-year old private. Yes he started as a Private, became a Private First Class, but was busted back to Private TWICE. Wow …
busted twice
back to Private and then went on to become a General. Hey … now that's an enlisted man's GENERAL! Hats off from a fellow Oklahoma Army National Guardsman who spent 7 ½ years in the same 45
th
division as a PFC!
Yes, this bio will be a little longer than usual, but we have a true hero in the eyes of many in our club. However, Ed says he is nothing near a hero.
Please join us for his thoughts...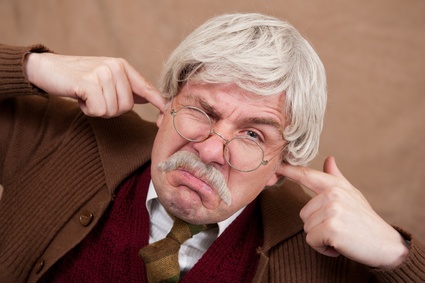 Republicans and Democrats Join Hands to Expand Medicaid
Obama Care by another name

Despite the GOP Party Platform and the will of the Oklahoma citizens being squarely against the expansio of Medicaid the majority of Republicans voted with the liberal Democrats to push HB 2803 into Conference Committee. The federal money might coming in hand for a couple of years but eventually the state is left holding the bag for ALL of the expense of adding tens of thousands to the Medicaid rolls.
Had Oklahoma expanded Medicaid back a few years ago our budget would have been another 300 million in the hole this year. This is a no brainer, better to force the bums off the dole and into the work force.
The legislation lowers the income level for participation from 185% of the federal poverty level to 133%, meaning a person can be earning two and a third times more money than what is considered "impoverished" and can continue to spend their earnings on expensive shoes, drugs, alcohol, or luxury items rather than be responsible for their own medical care. This is basically Obama Care, subsidised private market health insurance plans for the masses, paid for by those of us who pay their own way.
Here are the Republicans that voted for the Medicaid expansion:
YEAS: 84
Banz Faught McDaniel, J. Roberts, S.
Bennett Fourkiller McDaniel, R. Rogers
Brown Goodwin McPeak Rousselot
Brumbaugh Griffith Montgomery Russ
Caldwell Hall Moore Sanders
Calvey Henke Munson Scott
Cannaday Hoskin Murdock Sears
Casey Inman Nelson Shelton
Christian Johnson Newell Sherrer
Cleveland Jordan Nollan Shoemake
Cockroft Joyner O'Donnell Tadlock
Condit Kannady Osborn Thomsen
Coody, A. Kirby Ownbey Vaughan
Coody, J. Kouplen Park Virgin
Cooksey Leewright Perryman Walker
Cox Lepak Peterson Watson
Denney Lockhart Pfeiffer Wesselhoft
Derby Loring Proctor Wood
Dunnington Martin Pruett Wright
Echols McBride Renegar Young
Enns McCullough Roberts, D. Mr. Speaker
Those who voted for Oklahoma values and voted no:
NAYS: 6
Dunlap Kern Ritze
Grau Murphey Strohm
EXCUSED: 11
Biggs Hardin Mulready Wallace
Billy McCall Ortega Williams
Fisher Morrissette Stone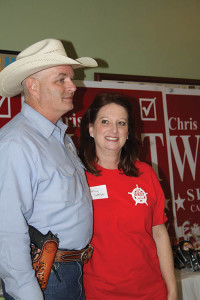 Booze, Extramarital Sex, and the Canadian County Sheriff Race
By the Watchman
Often in political contests there are things about the candidates that go untold. In the case of the race for the Canadian County Sheriff, we have such a skeleton in the closet. We also found two different versions of a news report on the incident in question by the same news organization. Was this an attempt to expose the story and come clean, or a failed attempt to cover up a blot on the record of the Oklahoma Highway Patrol? It's truly a matter for the people of Canadian County to decide.
The very next day the same news organization presented this article
Drinking and extramarital sex at training program prompt discipline of troopers, game warden | News OK
. In this article they finally mention that Trooper Chris West Jr. resigned instead of taking any disciplinary punishment for his actions in this fiasco. After that he seems to fall out of sight. The question comes as to why did they not mention him in the first article and why did they not include a video as they did in the first article? Is it possible that the Trooper already knew of his father's plan to run for Sheriff and didn't want this to be a factor in the race?
The next article of interest we found was this
Canadian County undersheriff announces candidacy | News OK
. This is an announcement of his filing for the office of Sheriff. It includes a biography of his service in the Marine Corps and with the Oklahoma Highway Patrol. It also indicates that he has already completed the required course for newly elected Sheriff's. It would be interesting to know who paid for that training and who authorized a non-elected Sheriff to attend a course that is meant for newly elected Sheriff's only. It gives the appearance that the current Sheriff and the County Commissioners have already given their blessing to the Undersheriff. It's like he has been pre-ordained to take his place.
The next article of interest we found was this Facebook entry
(52) Canadian County Undersheriff Chris West... - Chris West for Sheriff
. It's nice to see Republican candidates getting tech savvy at last. The one thing that we did notice though was his campaign sites failed to identify him as a Republican. He claims to be a lifelong Republican and should be proud enough to say so on his campaign sites.
The next article of interest we found was this
Canadian County sheriff's office and prosecutors at odds over sex sting defendant | News OK
. On this subject we have to side with the Sheriff's Department. Any time you can get a child predator off the street and label him or her as a sexual predator the streets become a little safer for our children. This was a bad call on the part of the District Attorney's office and has allowed another pedophile lose on our streets to prey on our children.
The next item of interest we found was this
Chris West takes his campaign to Piedmont | piedmontnewsonline.com
. This is the first acknowledgement we found that the Undersheriff admits he has an opponent in the race. The only other opponent is a fellow Republican which would indicate that the winner of the primary on June 28
th
will be the next Sheriff of Canadian County.
The next item of interest we found was this
Anatomy of a Forfeiture Case | Oklahoma Watch
. Now this subject has been in the news a lot lately. The other candidate in this race is fully against the practice of asset forfeiture. Undersheriff West is for the use of it but only when a person is convicted of a crime. This article is well worth you opening the link and reading it. It will explain the Undersheriffs position quite well.
The next article we found is actually a video that you can see here
https://youtu.be/NsByENsZwN4
. This video is well worth your time watching. It has the current Sheriff and the Undersheriff of Canadian County on their opposing views on asset forfeiture. Folks it doesn't get any better than this. This is a video that every state legislator needs to see. It will change some minds.
In conclusion we can only say that the Undersheriff needs to be more open about the resignation of his son from the Oklahoma Highway Patrol. As it currently stands, it has the appearance of having everything to do with protecting his father's run for Sheriff of Canadian County.