BASE AWARDS NOMINATIONS IN
LIONSGATE AND STUDIOCANAL FARE WELL…
ARROW AND ALTITUDE FLY THE INDIE FLAG
WORLD IP DAY AS MALWARE SPREADS
IT'S A GAP YEAR FOR DOGWOOF…
DAZZLER'S HURRICANE USHERS IN MORE FEATURES
TRAILERS OF THE WEEK
---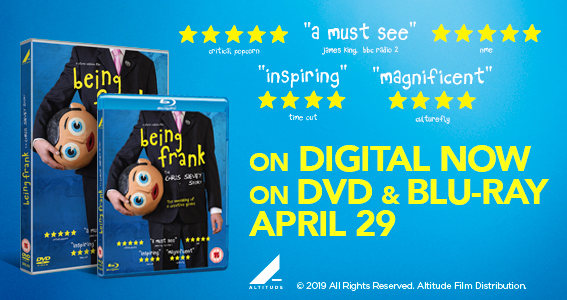 ---
If you can't read this newsletter or see the ads, please click here.
It was a good week for… HMV, back from its woes, with a clutch of BASE Awards nods…
It was a bad week for… Illegal streamers more like to get malware…
Avengers: Endgame, the much trumpeted, hyped and talked about superhero film, the culmination of the current phase of Marvel films and much, much more, arrived in cinemas this week with the kind of brouhaha that the comic book creations routinely cause – and then some. The Internet has seemingly gone barmy as a result of the film's release, with all kinds of spoiler notices going on. But to the facts – Applaudience estimates that the film had already earned a hefty amount in terms of advance ticket sales before it had even opened at UK cinemas. The experts at the data company said last week, on the day before Good Friday: "Audiences will need to start pre-booking their tickets very soon or miss out, with an estimated 180 UK screenings already fully booked and over 900 screenings listed as selling out. With a staggering 1,258,144 tickets sold as of 11am today, Avengers: Endgame has already made £13,150,171 in Box Office sales. This means Endgame has already beaten Captain Marvel's opening weekend and a staggering 1.9 per cent of the British population already have bought tickets!" Further reports noted that the Thursday opening (from midnight in many parts of the country) was the single biggest day in terms of UK box office for any film ever. Expect this to dominate at cinemas in the coming weeks, providing welcome relief for exhibitors given the slack start to 2019. And, needless to say, as the film arrived in cinemas, so did a welter of Endgame pre-orders online for the as yet undated home entertainment release. These included assorted SKUs ranging from standard, to Steelbooks and sets featuring all four Avengers films. Our favourites were Zavvi exclusives, both Blu-ray and 4K, featuring Steelbooks house in an light-up slipcase, found in a gift box alongside metallic postcards and metal pin badges. Commenting on the Endgame, Zavvi's Steve Cook said: "The buzz around the pre order launch of Endgame has been unprecedented and we're seeing that convert into sales across all formats, but especially 4K Ultra HD."
The aforementioned Zavvi was one of the key nominations in the Online Physical Retailer of the Year category at this year's BASE Awards, as the trade organisation this week unveiled the nominations for this year's event, due to take place, as noted here previously, of course, on Thursday June 6 at the now regular home of Tobacco Dock, Wapping, east London. The nominations highlight the breadth and scope of the industry, taking in everything from Arrow Video's outré horror and VHS nasty-style product through to family faves such as Paddington 2, from John Carpenter's synth-friendly classic video fare given a new lease of life to the more traditional musical influences of The Greatest Showman. The shortlist is bigger than ever, a decision made by BASE to reflect the expanded submissions in some categories, as its release stated "to add an extra note of celebration around the surfeit of entries and reflect this exceptional level of interest". There's plenty to unpick and digest in the figures, we've pulled out some key nominations that caught our eye. The full list will be up on our website shortly.
---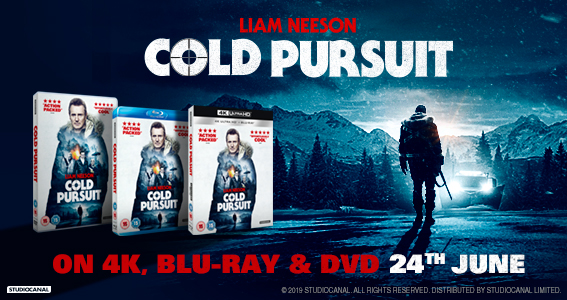 ---
Universal has always taken trade awards seriously and in a reflection of the breadth of product released by the major – its own nods further encapsulate the diversity of the studio as well as the industry as a whole – it has a whopping 19 nominations, with involvement in a clutch of further titles thanks to it nominating assorted agencies for their work on Universal titles. It's a stunning achievement, running the gamut from two Outstanding Innovation Awards (for its hologram trial, which alone has two nods, and for its innovation driving digital ownership campaign) to Creative Marketing Initiative (for Mamma Mia! Here We Go Again); Special Interest product (Kevin Bridges); TV (Star Trek Discovery S1 for Paramount); its HMV exclusive VHS range in Catalogue Multiple Product and for Grease in Catalogue Single Product; for almost every feature film category taking in non- and limited theatrical titles (Elf Pets and Mandy) up to blockbusters Jurassic World: Fallen Kingdom and the aforementioned Mamma Mia! sequel by way of the likes of A Quiet Place. Universal marketing director Louisa Mitchell said: "We are absolutely delighted with the recognition we've received as part of this year's shortlisted nominations. We look forward to celebrating the innovation and vibrancy within the market at this year's awards. Here's to a good night!"
On the retail side, it's a massive win for HMV. At the end of 2018, the company was in administration fpr the second time this decade, with vultures circling and the press queuing up to kick the retailer while it was down. This week the revitalised retailer is under new stewardship and is looking at a hefty slate of nominations for the BASE Awards, including the Physical Retailer; Physical Retailer Innovation for its VHS exclusives with Universal as well as its Premium Collection; its HMV Loves… Infinity War promotion and theatrical drafting work in two separate In-store Theatre Initiative nods; it's also further involved with another four awards where distributor partners have been nominated. It's a signifier of just how important the retailer is to our business (and vice versa) and a reminder of how much it would have been missed. Commenting on its success, HMV's Neil Taylor said: "It has been a very challenging year for both us and our supplier partners (who without a doubt felt the knock-on effect of our administration), it is therefore very humbling to have been recognised by the nominations we have received from BASE. For me it isn't just about the name above the door, it's about the great people in hmv, from head office to the shop floor, they are all engaging, passionate and love the product we sell. Our people are not financial institutions, all they have ever done is work hard and care about what they all do in order to service our customers and support the industry on a daily basis. I'd personally like to thank everyone who has nominated us and put us forward for an award. The support, dignity, and grace everyone has shown when dealing with hmv over the last five months has been amazing, and we are working harder than ever to deliver for our customers and our supplier partners."
Both Lionsgate and Studiocanal received a strong number of nominations for the BASE Awards, again showing the diverse nature of the business. Lionsgate said the nominations for everything from Special Interest (My Generation) to DTV (Rex) and non-franchise theatrical titles shows there is room for its titles on shelves and it can make them work. Head of marketing Ben Grunbaum said: "We're thrilled with our 6 nominations for this year's BASE awards – including our campaigns for Wonder and Ghost Stories going head-to-head in the Campaign of the Year for Film- £1 million - £4.99 million category! In a year dominated by huge franchise movies, we're really pleased that the campaigns we've run for our standalone, unique, titles have been noticed for their ingenuity. We're looking forward to a great night celebrating the innovation and creativity displayed across the whole sector in the past 12 months."
And Studiocanal's nominations further showed off its increasing skills as a blockbuster distributor, with its Paddington 2 nominated in the category for the marketing of the highest grossing film of the year, while it has also again seen its prowess in work on its outstanding catalogue being recognised. Commenting on its success, Studiocanal's Them Leaman said: "We're delighted to be nominated for an outstanding haul of five BASE Awards this year. The nominations in themselves are a great testament and reward to months of hard work throughout the company. Of course we'll be keeping fingers crossed on the night, and have some divided loyalties in the categories when two of our titles are up against each other! Well done to all the nominees and we all look forward to the night."
Over on the independent side, the vibrant indie imprints working hard to bring titles to market was also noticed, with the likes of Arrow and Altitude, the latter a relatively recent entrant to the market, also gaining nominations, with a clutch apiece. Commenting on its success, Arrow's Mike Hewitt said: "We're thrilled at Arrow to have three shortlist nominations for the 2019 BASE Awards, showing once again our strength and breadth as the front-running independent distributor. Heathers sees us being shortlisted for a third successive year in the Catalogue Single Product category (following two years of previous wins for Donnie Darko and The Thing), and it's fantastic to see our Sales team receive two nominations across both our physical (our hugely successful HMV Loves Arrow Video promotion) and digital (a month-long Shocktober campaign across iTunes last year) campaign activities. Congrats to all other shortlisted nominees across the board – clearly another strong year for our industry as a whole."
And Altitude was similarly buoyant after its nominations. The company's Adam Eldrett said: "'Having taking a little time out of the industry a while back it's incredibly humbling and indeed satisfying to be among the BASE nominations announced this week. Loving Vincent was a film that had so much love from it's initial inception and kickstarter funding. That was certainly prevalent throughout the theatrical campaign. The team here worked so hard on it and it's been pleasing to capitalise on that theatrical success and take such a unique film high up the home ent charts. We also received Altitude's first ever nomination in the special interest category, for the documentary release of Spitfire, that was a real coup for us and for a film we were involved in from production stage it's a lovely bit of additional recognition for the title and our own intense release strategy around it.
What a fantastic line-up of titles and campaigns generally this year emerging from the nominations, the innovative minds working in our industry never ceases to amaze me!"
---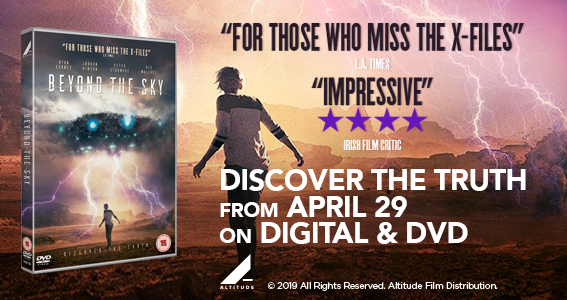 ---
PR and Publicity Initiative of the Year and Supplier of the Year see awards nominations given to companies outside of the traditional distributor or retailer sides of the business, with the likes of our chums at Obviously Creative among the nominees in the latter category. The company's Alex Carter said: "We would like to congratulate all those who have been shortlisted for this years BASE Awards and are proud to have contributed to many of the campaigns & entries. We are delighted to have been shortlisted ourselves for the Supplier of the Year. It is a fantastic opportunity for our team to be given recognition for their hard work and our ongoing commitment to the category. We would like to thank all our customers for their support and look forward to celebrating with you all on the night."
Another big winner was Fox, with a wide range of nominations highlighting its excellent year, with biggies such as The Greatest Showman represented, as well as a raft of others such as Deadpool 2, Love, Simon and The Predator. What's more, it also shows Fox's marketing nous and prowess just as the company is acquired by Disney in the latest multi-million pound industry shake-up. BASE has pointed out that the high number of submissions as well as the quality is all the more impressive given the state of flux and transition the industry is in. Commenting on the nominations, BASE chief executive Liz Bales said: "
This year, more than ever, we are incredibly proud to share the shortlist for the 2019 BASE Awards, with the larger list reflecting an abundance of truly impressive work that rightly deserves to be showcased. Against a backdrop of category challenges, the robust level of entries this year is truly heartening, and testament to the dedication and excellence consistently shown
by the entrants. I would like to thank our dedicated moderators and judges for their endless integrity and enthusiasm, and their valuable time spent on the judging process. Many thanks also go to our entrants, both from within the BASE membership and from colleagues across the wider industry, we look forward to celebrating with you all in June."
And just a reminder on the all-important BASE Awards details, tickets are still available, with more details and information from emailing vicki@baseorg.uk…
---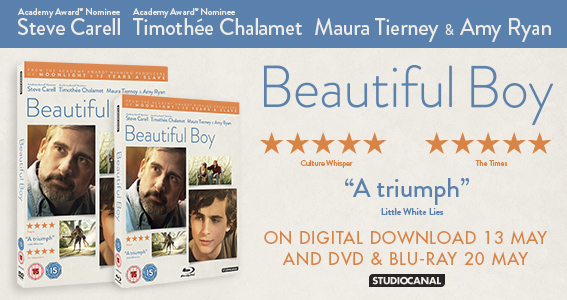 ---
Friday April 26 was World IP Day and among the wealth of activities on offer across the globe, alongside the likes of Operation Chargewell, a new UK initiative from City of London's PIPCU organisation offering to help those ripped off by fraudulent goods, was a report from the US Digital Citizens Alliance. It said that hackers were increasingly using illegal streaming devices to plant malware on unsuspecting consumers' devices and steal passwords and user names. It said those using apps and the likes to illegally stream were six times more likely to experience problems. "
What the investigation shows is that as piracy shifts from websites and downloads to devices and apps, hackers are adapting and finding new ways to exploit consumers," said Tom Galvin, Executive Director of Digital Citizens. "Consumers think these devices are like an Apple TV or Roku device, but they have a distinct difference: they have little to no incentive to protect their users. In other words, they are perfect for hackers." The organisation added that consumer organisations and the authorities needed to do more to warn the public and businesses about the harm the malware is causing.
Thanks to the hardy souls who didn't watch Manchester teams City and United clashing on Wednesday night and instead came to the Star and Garter in Soho for the first inaugural Raygun Social night. In the kind of event that was a call back to the old days of trade publications such as timecode and RRP, representatives from Aim Publicity, Arrow, Elevation, FrightFest, Signature, Sparky, Spirit, VDC and Visual Data were upstairs to talk about matters serious and, as the evening wore on, more nonsensical. We're going to hold another one soon for everyone who both came along – who've all urged us to repeat it – and for those who couldn't make it. We'll host it outside the football season (or maybe just check all fixtures and not just Millwall's), so and may even host another before the BASE Awards. Stay tuned for more details soon…
Arriving on Monday, ahead of his much talked about appearance in the next instalment in the John Wick franchise, is Keanu Reeves, starring in Lionsgate's Replicas. Commenting on the release, junior product manager Abi Golding said: "Lionsgate home entertainment releases sci-fi, action film Replicas starring Keanu Reeves, Alice Eve and Thomas Middleditch on DVD and Blu-ray on Monday. We're running a marketing campaign that engages fans not only of the genre but also Keanu Reeves- in the lead up to John Wick: Chapter 3 this is the perfect opportunity to get an early fix of the man himself. With dynamic and sci-fi focused artwork, we have executed a strategic media campaign which includes TV, VOD, Print and Online to reach a broad target audience. Alongside securing entertainment-led media we've ran a slick publicity campaign with a focus on that engaged audience- on March 24 we showed an exclusive first look of the full film at MCM Comin Con Birmingham, we also secured a 24-hour exclusive of the UK artwork with SciFiNow."
---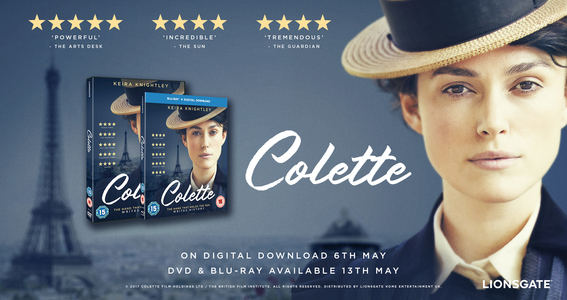 ---
Sparky Pictures, the new distribution company founded by former HMV head of visual and Icon chief executive Ian Dawson, continues to add to its slate, this week bringing another title to digital platforms. Blue follows in the footsteps of its debut release Sharkwater Extinction, and arrives on digital on Monday April 29 with a physical DVD release to follow on July 1. Like Sharkwater Extinction, the film is an ocean-going documentary looking at environmental impacts upon our seas. It pulls together a group of assorted environmentalists, scientists, marine expects and more to look at the precipitous and parlous state of our oceans and tries to provide the inspiration to act before it's too late. Commenting on the release, Sparky's Ian Dawson said: "Karina Holden's 'Blue' provides a visually stunning insight into the beautiful marine life in our oceans and what we may loose if changes went made. The film received a great response to its Autumn theatrical run with interest further boosted by Sky's Ocean Rescue campaign and Liz Bonnin's BBC series Drowning in Plastic". Elsewhere on Sparky's slate, 'The Man Who Killed Hitler And Then The Bigfoot' topped the iTunes independent chart last week picking up plenty of interest ahead of its May 6 release on Blu-ray and DVD. The company expects further line up announcements next week.
Doc specialist Dogwoof has started 2019 strongly thanks to several high-profile awards contenders and its very own solus campaign in all Fopp stores and selected HMV outlets. And it's kicking off its Q2 physical slate on Monday April 29 with Oscar-nominee Minding the Gap, a coming-of-age saga drawing on over 12 years of footage in director Bing Liu's Rust Belt hometown hit hard by decades of recession. Dogwoof also celebrated its 16th year of operations this week, breaking off from the celebrations, the company's Daniel Green said: "We were delighted to represent four fifths of this year's Oscar-nominated documentaries going into the awards and are looking forward to giving Bing's incredible feature debut the home ent release it so richly rewards after a healthy theatrical run. Extras including deleted scenes and director interviews add an extra layer to what is already a gripping, heart-wrenching piece of work."
Also in stores next week, is another feature release from Dazzler Media, which has broadened its scope into feature films. It's already enjoyed recent success with the Jean Claude Van Damme movie The Bouncer, and Monday April 29 sees it releasing World War II movie 303 Squadron on to physical and digital formats. The company's Paul Holland said: "Telling the true story of the Polish pilots who fought for the Allies in the Battle Of Britain, this action packed war film has enjoyed a high profile launch hosted by the Polish Ambassador to the UK and is set to be our biggest Week 1 for a film to date. Also in May we have a number of exciting film projects coming to market on DVD and Digital, including the animated film The Stolen Princess and The Adventures Of Aladdin and Outlawed a high energy Royal Marines action revenge movie." The feature film titles are further boosting a line up running into May ("a very busy month"), with the likes of Fleabag, already featured here, as well as ITV's 8 part drama Widow, ITV's gripping drama and ratings hit Cheat as well as the major Sky Atlantic series, Curfew and BBC2's BAFTA nominated Mortimer And Whitehouse Gone Fishing Series 1 against the launch of Series 2.
It was one of the most talked about hits at last year's FrightFest, alongside the aforementioned The Man Who Killed Hitler And Then The Bigfoot, but had ended up without a distributor… and now, months later, the much talked about Issa Lopez film Tigers Are Not Afraid will be arriving on these shores, courtesy of horror svod specialist Shudder, which has acquired the film for all its territories, including the UK. "I'm incredibly happy to announce that Shudder will distribute Tigers Are Not Afraid for English-language audiences," said Lopez. "Shudder is an outstanding curator of the best and the weirdest of international fantastic cinema, including many of my favorite new movies from trailblazing filmmakers. The opportunity to have Tigers Are Not Afraid among them is an absolute honor." "Tigers Are Not Afraid is a horror fable for the ages, as moving as it is frightening thanks to Issa's fearless imagination," said Shudder GM Craig Engler. "We are honoured and excited to share this powerful film with our members."
---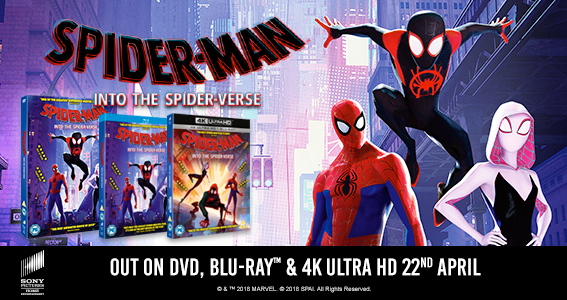 ---
QUOTE OF THE WEEK
"Our members are pleased that the overwhelming majority of owners, operators, and developers of sites, add-ons, and services that facilitate copyright theft voluntarily comply with copyright law upon contact with ACE representatives. We will execute more planned global actions along these lines and look to continue our success protecting creators around the world. We are continuously reviewing our strategy and will consider new outreach and enforcement efforts where appropriate."
A spokesperson for the Alliance for Creativity and Entertainment, a studio-backed global organisation aimed at fighting piracy, on its battle against illegal streaming boxes and add-ons.
Takashi Miike's is one of our favourite – and most prolific – directors around; always interesting and better still, commercial on home entertainment formats too. So we're eagerly awaiting his latest outing First Love. The film will premiere at Cannes this year, and details have emerged of the synopsis on Deadline. And it sounds so good we're going to reprint the outline here: ""Set over one night in Tokyo, the film will follow Leo, a young boxer down on his luck as he meets his 'first love' Monica, a call girl and an addict but still an innocent. Little does Leo know, Monica is unwittingly caught up in a drug-smuggling scheme, and the two are pursued through the night by a corrupt cop, a yakuza, his nemesis, and a female assassin sent by the Chinese Triads."
More too, on that Star Wars trailer, the one from the other week, for its next iteration, The Rise Of Skywalker. The trailer drew 111 million views in its first 24 hours. Sure, it's substantially less than some of the other Disney behemoths such as Avengers Endgame, but the total is 20 million more than that for The Last Jedi and more than double the amount for the first 24 hours of The Force Awakens…
We've not had any Stephen King news for a while, although there's plenty of frantic activity all over the place, including the eagerly awaited It sequel. But news has now emerged that one of the author's classics, Salem's Lot, is being given the big screen treatment. It's already been adapted once, as a seminal miniseries that scared the bejesus out of scores of kids during the 80s. This new version is being put together by James Wan, who has something of a magic touch at the moment…
And, of course, the big announcement this week came live from the West Indies (cue "Jamaica?" gags) as Eon and MGM outlined more of the new 007 adventure, confirming many of the rumours were true (Remi Malek will star, Phoebe Waller-Bridge is on script duties), but failing to reveal a title…
We've featured this already, but the regular Arrow Video podcast is now, alongside it's other elements, talking to its staff about what they do and how the company works behind the scenes. Co-host Dan Martin interviewed head of marketing Mike Hewitt, next week it'll be the turn of Kevin Lambert. You can listen and subscribe here (Apple) or here (Soundcloud)… Recommended…
"You made a person… out of another person"
From the TV to the big screen, but not like a 70s sitcom…
Perfect timing for Avengers talent to release a trailer…
The big guy's getting closer…
You're on The Raygun newsletter mailing list, which has been running for eight years, because you requested it, have been recommended to us or sent us emails. You can unsubscribe at any time, if you're daft, using the link elsewhere or by emailing as below. But of course, you don't want to do that, do you? We don't share your information with anyone else, we don't like cookies and we're the good guys. We care because you do…
To subscribe to The Raygun newsletter, please email
info@theraygun.co.uk
with subscribe in the subject matter
To unsubscribe, email

info@theraygun.co.uk

with unsubscribe in the subject
For editorial or advertising queries, contact

tim@theraygun.co.uk