To ensure that my newsletters arrive safely, please add my email address to your address book.
5 Easy Ways to LOSE an audience when telling a Story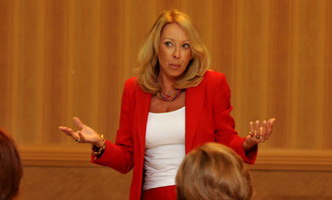 Quotations of the month:
"There's always  room for a story that can transport people to another place. " -J.K Rowling
"Storytelling is the most powerful way to put ideas into the world today. "  - Robert McKee
5 Easy Ways to lose an audience when telling a Story!
1
. Telling a story without a message/point related to the theme/topic...
 '
What is loose is lost.' Result? Audience is confused and tuned out.
Remedy: Ensure you have a message for all stories. (Do you have a message file and a story file?)
2. Forcing them into your story
by saying: 7 years ago I...When I was young I... Result? You are leaving them on the outside looking in.
Remedy: Invite them in by saying something like:
" If you had been with me 7 years ago"...or...
" I wish you could have been there with me way back when..."or
" Who was a person in your life that...?"
3. Using too many 'I' sores!
as in: "I did this, I did that, I saw this, I saw that...I...I...I..."  making it all about you, the speaker, not them, the audience, and concluding by simply saying: "And I challenge you to do the same!" Result? They likely won't take heed because the story was not connected to them and didn't engage them. They tuned out, thinking: "So what! Who Cares! What's in it for me?

"
Remedy:

Step out of your story periodically to c
heck in with them and see if they can relate, agree or disagree and so on...keep them engaged emotionally and intellectually! Ensure you check in with them or ask questions using the most important word in speaking: you ( in the singular) For example:
" How would you have felt if... or
" What would you have done...or
4. Never breathing life
into your stories by telling them continually in narrative format. Result? Possible boredom of audience since it sounds like a report. Use dialogue (character's own words)
Remedy:

Rather than say: "and she screamed telling them to get out."
Say: "Get shout!" ( in a loud screaming voice)
 5 Making y
ourself special, the hero
of your stories. Result? Audience is turned off since you will appear as superior, a know-it-all.
Remedy

: Try to establish commonalities, similarities with your audience so they will relate to you and truly connect.
To re-cap, do your utmost not to fall into these traps and lose your audience; instead, make your stories come alive so you will have the audiences at the edge of their seats throughout the re-living of them!
 Until later, I wish you successful speaking!

____________________________________________________________________
Individual Speech Coaching or Group Instruction
call 416 489 6603 (Toronto) Leave a message with phone number; I'll 
respond within 48 hours

 

We work together via Zoom, phone and emails and me sending you work sheets. 
Let's first discuss your needs or those of your group
 (no fee for consultation) 
 

   

 

 

Kathryn MacKenzie, M.Ed. DTM




Presentation Skills Instructor/Author

 

 Keynote Speaker/Coach





Was this newsletter passed on to you by a subscriber?

Want to MAGNIFY your speaking skills?




Then I invite you to visit my website: www.kathrynmackenzie.com and SUBSCRIBE to my FREE monthly 'Keys to Your Speaking Success' newsletter.




Email: kathryn@kathrynmackenzie.com | Phone:

416.489.6603




 

© 2020 All rights reserved