HMV OPENS EUROPE'S BIGGEST ENTERTAINMENT STORE…
"FILM FANS IN FOR A TREAT" SAYS RETAILER
ENDGAME SHIFTS ANOTHER 500,000
BFI GETS THE MUSICAL BUG…
…HAIR, THERE AND EVERYWHERE
DO NOT ADJUST YOUR SCREENING
LIONSGATE STICKS THE KNIVES IN…
PICTUREHOUSE'S WOMAN ARRIVES
A FISTFUL OF NOVEMBER TITLES
PIRATE PUB LANDLORD FINED
AT THE MOVIES
TWEET OF THE WEEK
TRAILERS OF THE WEEK
---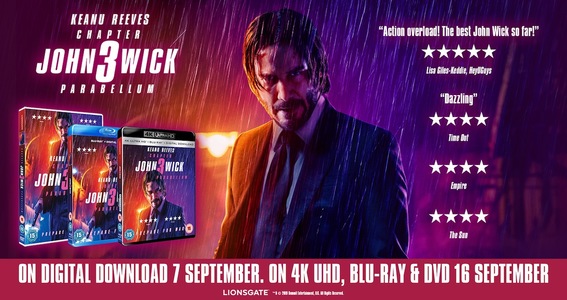 ---
If you can't read this newsletter or see the ads, please click here.
It was a good week for… Another strong week for Avengers Endgame and Nipper is back (see below)…
It was a bad week for… Retail doom and gloom merchants as hmv unveils plans for Europe's largest entertainment store…
Nipper, the headline proclaims, is back and the announcement this week that retailer hmv is set to open Europe's largest entertainment store is proof that the retailer is most certainly back in business. News of plans for a giant store, with more than 25,000 sq ft of space, emerged this week from the retailer and is , as its own statement confirms, "a bold and confident one that reflects the resurgence of the hmv brand". What's more, the ambitious new megastore is based outside of the capital, in the centre of Birmingham. It will be known as the hmv Vault and the move bucks the trend of retail closures and ongoing woes. It comes on the back of the ongoing vinyl revival, with what the retailer, which emerged from its second period of administration in less than a decade at the start of the year, promised will be "thousands of albums in a dedicated vinyl paradise". The store will open in mid-October and cover all of hmv's specialist area, taking in film and TV, DVD and Blu-ray and, as well as music, merchandise, books posters and more.
While vinyl and music in general might provide the headline news for the newly-announced hmv Vault store, the retailer was keen to point out that its screen entertainment offering will be crucial too, and it is pledging a wide selection of titles. Its statement noted: "Film fans are in for a treat as they explore the enormous range of DVDs, Blu-ray and stunning 4K range on offer. Customers will find the latest film releases, movie classics, must-see TV series and box sets, along with unique and collectable hmv exclusive editions aplenty." hmv was rescued from administration after Canadian retailer Sunrise Records and Entertainment Ltd saved it earlier in 2019. It's the first major addition to the 114-strong hmv and Fopp stores since a series of enforced closure just after Sunrise took over at the helm. And the news comes as hmv starts to plan its centenary celebrations. Its announcement noted: "With hmv's 100th anniversary fast approaching (1921-2021) The hmv Vault represents an enduring commitment to providing the best entertainment offer on the high street and online, forming an important focus for activity around the up and coming centenary." You can see more here https://www.hmv.com/music/hmv-new-store-birmingham-hmv-vault
---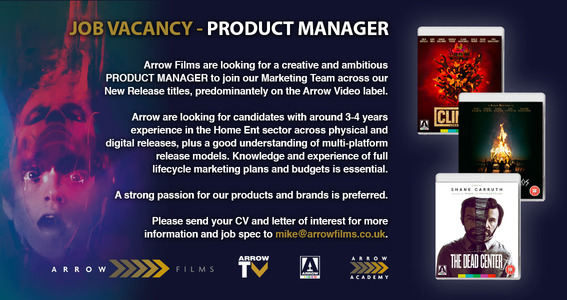 ---
in stores, the latest Avengers outing, Endgame, continues to perform, with the Official Film Chart highlighting its success during its first week as a physical release following on from its barnstorming performance as a digital title. It shifted a touch under 500,000 units in its opening seven days as a physical release, while a box set, Avengers Assembled, containing all four feature length outings featuring the Marvel superheroes, is another new entry at number five. The ongoing success of the likes of Captain Marvel at number six, Hellboy (at number eight) and Shazam at nine make for a superhero friendly top 10 for the Official Film Chart, while Lionsgate has three titles thanks to the arrival of John Wick Chapter 3 at number three. It landed after only a couple of days on sale and was bested by the week's highest new entry, at number two, in the shape of Warner's Detective Pikachu, by a mere 700 units. You can see this week's Official Film Chart show online over here.
The London Film Festival hasn't even kicked off yet, but the BFI has this week unveiled its plans for a major season set to follow in the wake of the high profile, BFI-backed event. From October through to January 2020, the organisation is embarking on a major season taking in the Southbank and other venues, theatrical releases nationwide and home entertainment titles from its video arm celebrating musicals. BFI Musicals was launched with singing aplenty on the Southbank and guests from this world, including singer Petula Clark. As well as the Southbank season, there will be nationwide BFI theatrical re-releases for the likes of Tommy, Singin' In The Rain and The Umbrellas Of Cherbourg and home entertainment releases on the BFI label of Barbra Streisand's Yentl, 60s flower power outing Hair and Les Demoiselles de Rochefort. The season comes as the genre is enjoying something of a renaissance, not just in terms of quality, but commerciality too – witness the success of the likes of La La Land and The Greatest Showman in recent years. Robin Baker, head curator, BFI National Archive and BFI Musicals Programmer said: "Welcome to the new golden age of the movie musical. Audiences flock to musicals in troubled times – from Busby Berkeley's spectacular routines during the Depression to the masterpieces of MGM's Freed Unit during WW2 – so it's no surprise that the big screen musical is currently enjoying a major revival. We're delighted to be bringing both classic musicals and rarities to cinemas across the UK in Britain's biggest ever celebration of the musical. So, time to leave your woes behind and immerse yourself in the emotional, hairs-on-the-back-of-your-arms-raising joy brought to you on the big screen by Barbra Streisand, Gene Kelly, Doris Day, Bob Fosse, Judy Garland, Beyoncé and an all-singing, all-dancing cast of thousands."
On a more pertinent level for the Raygun, we also sought comment on the musicals from the BFI's John Ramchandani who said: "To run alongside our major programme at BFI Southbank, we are pleased to bring three outstanding musicals to DVD and Blu-ray. To celebrate the 40th Anniversary of Milos Forman's joyful anti-Vietnam War film, Hair, featuring choreography by Twyla Tharp, we will release a dual format edition on October 28 with extras including "San Francisco" – Anthony Stern's award-winning doc shot on the streets of San Fran, stunningly soundtracked with a rare early version of Pink Floyd's 'Interstellar Overdrive'. On November 4 we'll release a Blu-ray edition of the sublime Les Demoiselles de Rochefort, directed by Jacques Demy and an undeniable influence on La LA Land. To round off our foray into the world of musicals, Barbra Streisand's directorial debut and Academy Award-winning Yentl will be released on a limited edition two-disc Blu-ray packed with the original Theatrical and Director's Extended versions and tonnes of extras including an introduction from Babs herself, audio commentary, deleted scenes, original concept reel, featurettes, behind-the-scenes footage, storyboards, image gallery, trailers and essays. Gifting starts early at the BFI!"
---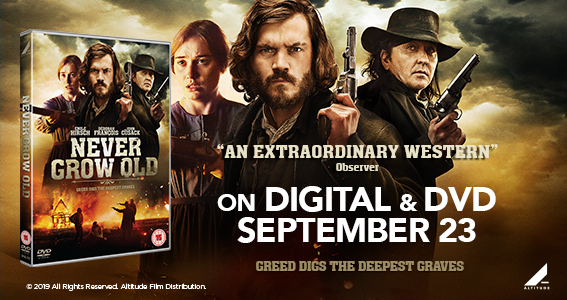 ---
Meanwhile, Sunday at the BFI Southbank saw the video arm again aligning with other strands of the Institute to host special screenings of two September 16 releases tying in with its Monty Python season. It aired episodes from its Do Not Adjust Your Set three-DVD title and At Last The 1948 Show, alongside previewing some of the wealth of additional material available on the separate releases, both of which were precursors to the Python show. The season ties in with celebrations and a season marking the 50th anniversary of the landmark comedy show. The season ties in with celebrations and a season marking the 50th anniversary of the landmark comedy show. A wealth of comedy talent, including Tim Brooke-Taylor, Barry Cryer and Ami MacDonald, was on hand to witness the BFI's new releases. Commenting on the titles and screening, John Ramchandani said "These are the most complete editions ever released. Do Not Adjust Your Set collection brings together all the existing shows from the Rediffusion and Thames series series for the first time. Among the five episodes entirely new to DVD, two were previously thought lost entirely. At Last The 1948 Show boxset includes all 10 surviving shows, plus two near-complete reconstructions and a partially complete episode with full-length audio, all presented with an array of archive gems and newly filmed extras. Gifting comes early at the BFI!"
The London Film Festival is nearly upon us – press screenings start next week for The Raygun and associates, so expect a few reports in the coming weeks. We've already mentioned Signature's slate including a gala screening in the Love strand of programming for the independent's The Peanut Butter Falcon but after perusing the programme in depth this week, there's another company's slate for LFF well worth mentioning. For Lionsgate has got some hugely impressive big titles in there, including two of the key gala screenings. It has the opening film, satirist Armando Ianucci's The Personal History Of David Copperfield, boasting an all-star cast, and Knives Out, which if word from festivals is anything to go by, is not just amazing, but eminently commercial too. The duo will kick off a strong slate of titles with both critical and commercial potential for Lionsgate for the rest of 2019 and into 2020, and as the company's Marie Claire Benson noted: "It's set to be a very enjoyable Festival for Lionsgate as we get to showcase some of our favourite films from our excellent upcoming slate. The reviews for The Personal History of David Copperfield and Knives Out coming out of TIFF this weekend meant they were both sold out for the London Festival within minutes. Two films with strong ensemble casts, with Armando Ianucci and Rian Johnson at their respective helms, we are sure that both of these will delight UK audiences."
Meanwhile, ahead of that, Lionsgate's strong run of success at home entertainment (Fighting With My Family, Hellboy etc) continues on Monday with the release on physical formats of John Wick Chapter 3 Parabellum following in the wake of its digital download release on Saturday September 7. It's one of if not the action film of the year and, as noted here previously, it's being launched with an event that is already proving to be one of the seasons hottest tickets. Lionsgate's Olivia Dean outlined the campaign, saying: "Following a fantastic theatrical performance, we've given the film the strongest set-up possible for home entertainment. With 4K UHD, Blu-ray and DVD single SKUs and triple packs on each format, we've also created two exclusive Steelbooks with Zavvi and Amazon. Our media strategy reflects the stylish character that is Mr Wick with statement outdoor; impactful TV and VOD; sleek online display and social assets set to pack a punch. Excitingly, our dating ties in with the release of the forthcoming John Wick Hex video game. As such, we're collaborating with publisher Good Shepherd to launch the Continental experience in the UK. Titled John Wick: Excommunicado, the event will boast an escape room designed on the world of Wick; a themed bar; props and costumes from the film and an opportunity to play John Wick Hex. Opening with a launch night for media and celebs, the public have been entering in a free raffle for the chance to win tickets for themselves and two friends.
---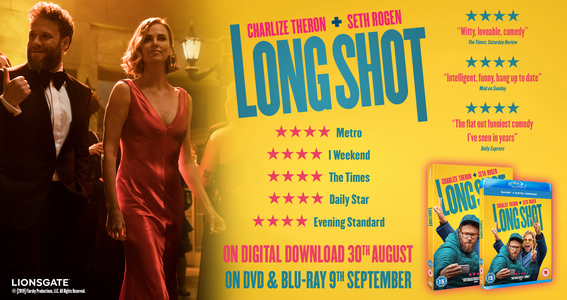 ---
"How do you best introduce a movie that you made 40 years ago, and that took two or three years of your life and that was incredibly difficult? Hi, I'm Francis Coppola and that's exactly what's going to happen to me." So begins the noted director in the specially filmed introduction to the latest, and what he promised to be the ultimate, version of his classic Apocalypse Now. The self-proclaimed Final Cut arrives in assorted SKUs on Monday courtesy of Studiocanal, including lavish collector's sets such as a stunning four-disc Blu-ray set, and it looks a treat judging from what we've seen, including Coppola's specially filmed introduction, which kicks off the release. Commenting on the title, the company's Tara Hutton said: "Apocalypse Now Final Cut is due for release on Monday in the ultimate limited collector's edition: six-disc UHD, four-disc Blu-ray and single disc DVD. The re-release in cinemas and IMAX drove an impressive box office of £320,000 to unanimous critical acclaim. The UHD Collector's Edition (featuring all three versions of the movie and five hours of extras) has been given faultless reviews including a 10/10 verdict from AV Forums. Demand is already high and the limited edition stock is nearly sold out, so to ensure fans don't miss out on this restoration we are have standard editions on all formats available for pre-order. Responses to our social campaign have proven that a whole new younger generation are interested in this epic movie. They too will be quoting 'Charlie don't surf' and loving the smell of napalm in the morning."
And in what is another big Monday for quality releases in general – September has been full of them from our perspective – comes another brace of titles mined from Studiocanal's vast archive. The two, each released on Blu-ray for the first time, both come from formerly blacklisted director Joseph Losey. Here's Studiocanal's Tara Hutton on the titles. She said: "We also have two additions to our Vintage Classics Collection of iconic British films this September. Both directed by American black listed Joseph Losey, who escaped to British shored and luckily for us, created some fabulous movies in the UK. The first one is The Go-Between - a BAFTA winning film set in Norfolk, starring Julie Christie from a screenplay by Harold Pinter adapted from the classic LB Hartley novel. This has been given collector's edition treatment with limited art cards and a booklet. It had a small premiere in Norfolk this week which has generated considerable media interest. The second film, The Criminal is a gritty prison drama with an incredible performance from Stanley Baker. Both have newly designed sleeve artwork and will hopefully appeal to our very loyal Vintage Classics fanbase."
---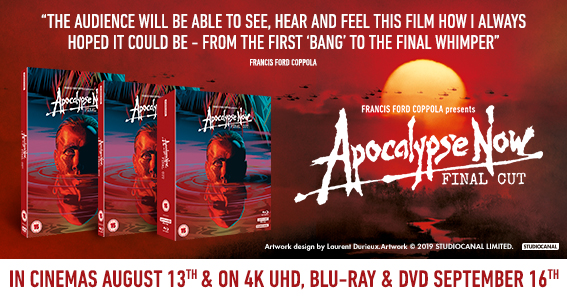 ---
Documentary specialist Dogwoof has added another Oscar-winning director to its roster in the form of Charles Ferguson (Inside Job), who returns this year with the epic, definitive Watergate. Packaged into six episodes for its DVD release, which arrives on Monday, and also available as a 270-minute feature on digital platforms, Watergate tells the full story of the conspiracy led by President Richard Nixon and his White House staff and how they were brought to justice. Here's the company's Daniel Green on its home entertainment bow: "Watergate has enjoyed some great reviews since premiering at Telluride last year and does a fantastic job of retelling the gripping story of Nixon's fall from power - who knows whether we will see another US president dethroned in the near future? We're looking to emulate the success of comp titles The Vietnam War and our own O.J.: Made in America, leveraging broadsheet features to raise awareness ahead of Monday's launch. We've also been very pleased with the support received so far from Simply Media - they're the perfect retailer for a story of this scope and complexity."
Also due on Monday, and another quality release, comes from Picturehouse, currently one of our favourite imprints for its perfectly-formed release schedule, which includes the likes of Woman At War, arriving on September 16. It's an Icelandic black comedy and, as with most releases from Picturehouse Entertainment, it comes with a raft of four and five-star reviews (Mark Kermode in the Observer nailed it with his "amid the jet-black comedy of Woman at War, which takes as its catastrophic subject matter the despoliation of planet Earth, there is a warmth, wit and wisdom that transcend national and cultural boundaries, making this a truly universal treat"). Commenting on the release, the company's head of distribution Nick McKay said: "We're really looking forward to the release of this outstanding film on DVD, Blu-ray and digital on Monday. Benedikt Erlingsson's film became a favourite with a range of appreciative audiences on its theatrical release earlier this year and we hope that it receives a similar reception around its Home Entertainment release."
Another quality title due on Monday September 16 comes in the shape of the latest from Zhang Yimou, someone whose credentials at home entertainment are impeccable, thanks to the likes of House Of Flying Daggers. The title is due from Universal, whose Rosalee Todd told The Raygun: "We're incredibly excited to be able to bring the latest film from Zhang Yimou to Home Entertainment in the UK. Like his legendary titles Hero and House Of Flying Daggers, Shadow is a visual feast that delivers both incredible action scenes and an involving story. Partnering with WellGo USA we've been able to bring this to the UK in 4K Ultra HD, so fans can enjoy this film in its full glory."
---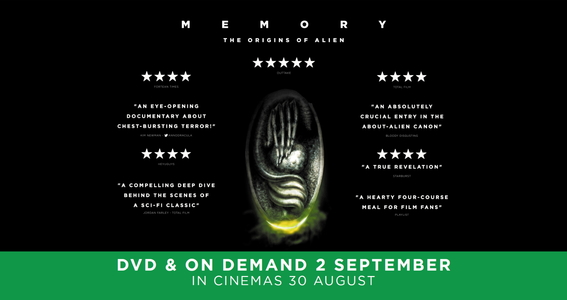 ---
More announcements for the latter part of 2019 and Eureka is the latest to use social media to unveil its slate, announcing a diverse range of titles that goes from spaghetti Westerns to bangers and mash in the school canteen, as the company's national accounts manager Marcus Garwood revealed, saying: "November is a bumper release month for us here at Eureka Entertainment. As it's traditionally a time of the year for fireworks I simply have to start the round up with our release A Fistful Of Dynamite (Duck, You Sucker). Starring the Oscar Winning Rod Steiger and Wild West veteran James Coburn this action packed, Sergio Leone-directed film makes its UK Blu-ray debut on our Masters Of Cinema imprint. The Blu-ray debuts keep coming and and we are immensely excited and proud to present the 4k Restoration of Der Golem on Masters Of Cinema. This early horror masterpiece from 1920 has never looked better and comes with a wealth of extras (some of which are brand new and exclusive to this release). Sticking with Masters Of Cinema John Huston's beloved adventure film classic The African Queen gets the special Limited Edition treatment. Encased in a hardbound slipcase the release also contains a limited edition 60-page perfect bound collectors' book. BBC next and following last year's extremely well received Grange Hill Series 5 and 6 Boxed Set we are delighted to announce the release of Grange Hill Series 7 and Series 8 Boxed Set. Continuing the storylines of Roland Browning, Zammo McGuire and also introducing new faces like Gonch and Mr Bronson, this multi-BAFTA Award-winning BBC Children's TV classic is sure to be another Q4 gifting winner; especially as it also contains the 1981 Christmas Special as a bonus episode!"
The final quarter of the year is traditionally the time for lavish box sets and one of discerning film fans' favourite labels Criterion has put together an absolute beast of a set due to arrive in stores on November 25. Godzilla The Showa Era Films 1954-1975 marks the imprint's 1,000th release in the US, and is a mammoth 15-film set containing eight Blu-rays, a hardback book all sumptuously packaged in a set retailing at around the £220 mark (although it's currently going for closer to the £150 mark at online retailers). In its release statement, Criterion said: "These 15 films, all presented in high-definition digital transfers, are accompanied by a slew of supplemental material that brings the King of the Monsters to life in a giant deluxe hardcover book, with new essays and newly commissioned illustrations from sixteen artists; new and archival interviews with cast and crew members; and much, much more!" You can see the set, likely to set a new gold standard for this kind of archive release, over here.
Another pub guv'nor has been successfully prosecuted by FACT and other authorities for showing snide Premier League matches in his establishment. Phillip Bailey, of the Alma in Deal was fined and ordered to pay a total of more than £6,800 after being found guilty in his absence of four charges of illegally showing matches without the proper agreements. Commenting on the case, FACT prosecuting manager Stephen Gerrard said: "Despite continual warnings we are still finding a small number of licensees who persist in illegally showing Sky broadcasts in their premises. FACT's message to these individuals is, you will be caught and prosecuted. As numerous cases have shown, we successfully pursue and prosecute dishonest licenses who are then faced with substantial fines, costs and a criminal record." George Lawson, head of commercial piracy at Sky, added: "It's important to us that businesses are aware of the consequences of showing Sky Sports illegally – it is a serious issue that is damaging to the pub industry, and those licensees who choose to televise content in this way should be aware that they are at high risk of being caught and face substantial penalties. We actively visit thousands of pubs every season to monitor the games they are showing and continue to support FACT's work to protect hardworking Sky customers who are unfairly losing business due to this illegal activity".
---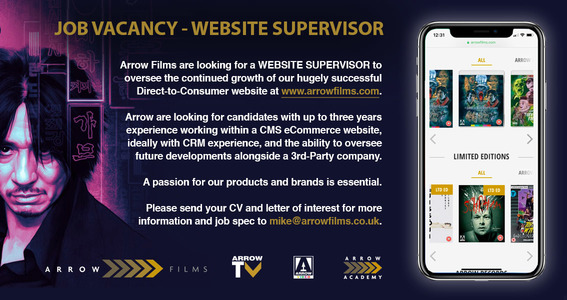 ---
"Intellectual property is the defining feature of twenty-first century trade, investment and development. The UK is a world leader in the creation of new brands, creative works and inventions. Our creative industries depend on IP, and are now growing twice as fast as any other sector of the economy, accounting for £96 billion of Gross Value Added.1 Intellectual property crime, the fraudulent sale of counterfeit goods and pirated content, undermines the credibility of markets. Counterfeiting and piracy doesn't just defraud customers, it drains the life out of legitimate trade, diverts funds from brand owners who research and develop new products, lends potency to organised crime and starves the Exchequer of funds. According to our collaboration with the OECD; 'nearly half (47.7 per cent) of counterfeit and pirated imports to the UK over the period 2011-2013 were destined for sale in the secondary market (for consumers looking for fake products)'. Preventing counterfeiting and piracy isn't just about protecting the innocent from criminals, it's about maintaining the credibility of legitimate trade. At a global level, trade in illegal counterfeit goods isn't going down. Between 2017 and 2019, the OECD estimates the value of criminal trade in counterfeits rose from $461 billion to $509 billion. That's as much as 3.3 per cent of world trade. Reducing the economic impact of counterfeiting and piracy is an imperative. Firstly, our duty is to protect the public. Most consumers do not want to buy fake, dangerous goods or obtain content from illicit sources. Indeed, the attraction of many trusted brands is that they represent genuine, safe, high value products and services. In this report we show how law enforcement officers are engaged in the battle to protect honest citizens from criminals by seizing counterfeit goods, removing illicit streaming devices and arresting offenders. Secondly, it is becoming increasingly obvious that to reduce demand we must change consumer behaviour through education. This report contains evidence of the coordinating role the Alliance for IP plays in raising public awareness of IP crime. Thirdly, this report is strategic. Through the insights of specialists in IP crime prevention here in the UK, we can see how our strategy of prevention and engagement links the local with the global. The practitioner-led testimonies and the statistical analysis in this report are grounded in real world experience. In this initiative, Trading Standards Officers, law enforcement authorities, IP crime specialists, trade associations responsible for the markets their members depend upon and brand owners are all brought together by the UK's IP Crime Group so that we can understand the nature of intellectual property crime today and counteract it tomorrow…"
Former minister Jo Johnson's final act in government before resigning was penning this introduction to the Intellectual Property Office's IP Crime and Enforcement Report 2019-2019…
Tank Girl, the creation of former video industry executive Simon Hewlett's brother Jamie (the Fox turned Universal exec now works in theatrical, his sibling has moved on to Gorillaz among other things), could be set to return as part of the latest superhero influx of movies. And what's more it seems that a star who's cut her teeth on, among other things, playing comic book characters, could be the eponymous anti-hero. Tank Girl was the subject of a failed Comic Book Movie 1.0 iteration in the 90s, but Margot Robbie, aka Harley Quinn in the DC universe, and her production outfit are now said to be behind a new take on the post-apocalyptic heroine…
More reboot news, and, as if you could improve on perfection, another 90s classic, John Woo's Face/Off, is set to return. The nuttiest film you'll ever see – just you try explaining the plot in which Nic Cage and John Travolta take their respective visages off and swap them for a myriad of complicated reasons to someone who hasn't seen it – is now back in the frame at Paramount. We can't wait…
Gillian Anderson is set to confuse even more sci-fi fanatics of a certain age after news was confirmed this week on a long-rumoured story that she is set to join the cast of The Crown. For the former X-Files star is set to appear in the Netflix drama as Margaret Thatcher.
Follow us for loads of breaking news, stuff we've been sent, forthcoming release announcements, snide remarks, libellous comments and inappropriate comments we make when we forget it's a Raygun-branded account over at www.twitter.com/theraygun…
More from our most eagerly awaited of 2019…
At the Midway point of the campaign for this…
This is everything she wants…
You're on The Raygun newsletter mailing list, which has been running for eight years, because you requested it, have been recommended to us or sent us emails. You can unsubscribe at any time, if you're daft, using the link elsewhere or by emailing as below. But of course, you don't want to do that, do you? We don't share your information with anyone else, we don't like cookies and we're the good guys. We care because you do…
To subscribe to The Raygun newsletter, please email
info@theraygun.co.uk
with subscribe in the subject matter
To unsubscribe, email

info@theraygun.co.uk

with unsubscribe in the subject
For editorial or advertising queries, contact

tim@theraygun.co.uk