Rep Don Armes Unpaid State Income Taxes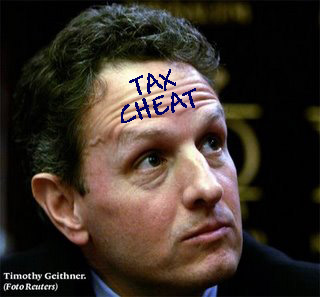 Don't you just love Google? During the research on Representative Dan Sullivan a story popped up about Representative Sullivan not paying his property taxes and also about four other legislators that didn't file their Oklahoma income taxes. One of them was our old playmate Representative Don Armes. Now this is not surprising to some of the old timers in activism, but for many of us this is the first time we have heard this story.
It seems that Representative Armes was just too busy to pay his Oklahoma income taxes in 2005 and 2006, just didn't get around to it, too many irons in the fire, he said. One would think that getting caught like he did would be the time to practice a bit of humility. Or not…
Shortly after Representative Armes got busted for not paying his taxes Armes sent a letter to fellow Republican House members blaming "the liberal media" for trying to destroy the Republican party in Oklahoma, he claimed "they hate everything we represent." "The attacks are not going to stop," he wrote. Armes went on to write: "So again I urge you to 'Saddle up' and 'dig in your spurs' we have a tough one to try to break this year. Oklahoma is at stake here."

Uh, Representative Armes? Wouldn't it be easier to "saddle up" and ride down to the accountant's office and pay your taxes like the average Oklahoman does? The "cowboy" banter is a nice touch though, might add that to the newsletter from now on when we focus on Representative Armes. Yet, after thinking about Armes's transvestite birth certificate vote and finding this picture of him on his auction website I'm leaning toward mixing that "cowboy" banter with something from the Village People. And is that a black velvet tuxedo I'm seeing?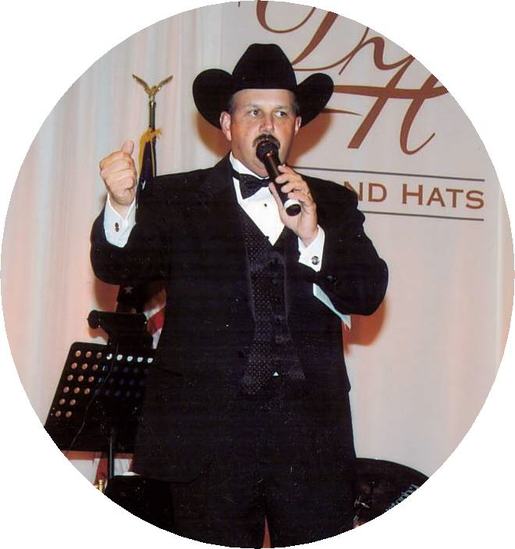 Looks like it is difficult to sing "YMCA" while holding a microphone. Dig your spurs in Don. Ride em, towboy… (lisp intended)
Representative Don Armes District Office (580) 536-0518
His Capitol office (405) 557-7307
Call Rep Armes and tell him you have been hearing stories about him and ask him to sign the discharge petition for HR 1004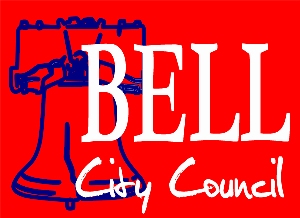 Tulsa City Council Candidate Dave Bell Receives
The Tulsa Area Republican Assembly voted to endorse Dave Bell for District 3. We introduced Dave Bell a few weeks back in our newsletter and encouraged those living near Tulsa to get involved in Dave's campaign. The endorsement is mirrored by the Oklahoma Republican Assembly and the National Federation of Republican Assemblies.
The Tulsa Beacon did an interview that will air Saturday September the 3rd at 11:30 am and again at 8:00pm and on Sunday also on KCFO AM970. The interview is about the issues facing Tulsa and the people in City Council District 3 and why Dave Bell is running for office.

Ah-h, Fun & Games At The Capitol
Around March of last spring the House leaders and the Oklahoman finally figured out that the Sooner Tea Party had access to Republican Caucus meeting information, prompting wails of anguish and indignant quotes in the news stories and editorials. The decorum of the institution is sacred we were told and that the people's business shouldn't be interfered with… Yeah right, as it turns out they were too busy playing footsie under their desks with each other or spending their time daydreaming about their new illicit squeeze to read bills before voting on them or thinking of the consequences of the new laws.
Here is a

partial

list of cowgirls and cowboys that were reportedly riding double, cutting a few strays out of the herd, or riding em hard and leaving them wet. (Tip of the old hat to Representative Armes here.)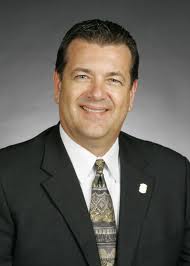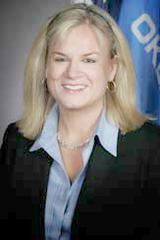 405) 557-7356
405) 557-7333
Call em!
Rep Dan Kirby allegedly has been polishing Rep Leslie Osborn chaps (or is it chapping her… oh, never mind). Reckon that both better polish up on their flannel mouth talking once this story gets back to their hacienda. Another thought, what would the kids look like from this pair.... shudder...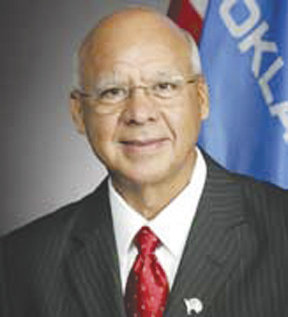 Capitol Office (405) 557-7369 District office

(580) 482-0259
Rep Charles Ortega supposedly got caught in a stampede that left him no longer a deacon of his church. Multiple sources say that Rep Ortega got caught lassoing a little heifer on the side, problem was that he had already branded a former heifer many years ago, put his brand on her and a ring on her finger. (For the dang city slickers out there, that means he is married, or is for now, or was before all of this came to light.) By now old Charles is no doubt clawing leather trying to save his marriage. (That means grabbing for the saddle horn, a disgraceful thing for a real cowboy to do.)
Rep Ortega came up to me at the State GOP Convention this year and introduced himself on account of the robo calls that the Sooner Tea Party had run in his district. Wanted to shake my hand and look me in the eye, but wasn't pleased at all. Said he would pray for us. I'm surprised he had time as busy as he has been
...

Rep Colby Swartz… Uh, let's let that one sit for a few weeks while we look a bit deeper into the rumored scandal.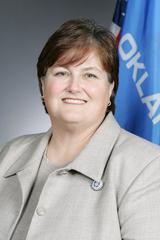 Capitol Office (405) 557-7304
leedenney@okhouse.gov
Call her and ask her to sign the discharge petition for HR 1004
And last but not least, another old playmate of ours, Representative Lee Denny, renowned member of the Transvestite Republican Caucus, lost one of her little dogies not too long ago. Her bull broke right through the fence and took up with another cow… Poor Rep Denny got the mitten from her hubby, as Rep Armes might put it.
Dad blast it, that hornswaggling, four flushing, chiseling, hard case Frank Denney done took up with Ann Bellman, daughter of former Governor Henry Bellman. The funny part of the story is that Frank Denney and Ann Bellman allegedly had a thing going many years ago, but Lee Denny didn't know this had happened and she got the two acquainted again! Gotta give old Frank his due though, Lee Denny is big enough to go bear hunting with a switc. It took some courage to cheat on her.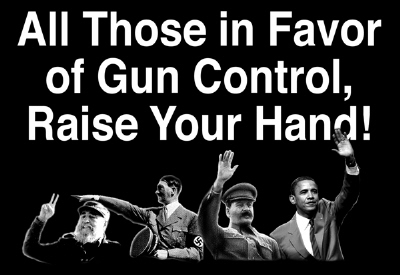 This info is old - sixteen years old, but it gives you an idea just how long the liberals plan ahead. Sheriff Whetsel is right in the thick of it and has been since he was elected as President of the International Association of Chiefs of Police (IACP) in 1995. This report mentions Whetsel by name!
This link shows how the IACP has worked to damage our 2nd Amendment rights.
Remember that Darrel Sorrels is running against Whetsel in 2012 and he's is a
Sheriff Mack type of sheriff
, and he believes in the Constitution and the Bill of Rights.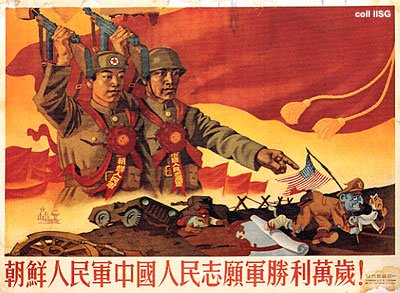 Oklahoma GOP Endorses Red China Land Sales
Below is a resolution put forward by Tulsa County GOP officials at the GOP meeting last Saturday. The Republican establishment folks were dead set against the resolution, so they set the vote on the resolution late in the day, allowed only two minutes for debate and only allowed those against the resolution to speak! GOP Chairman Matt Pinnel refused to allow a recorded vote or a standing vote, relying on a voice vote that many in attendance said was too close to call. However that didn't stop Chairman Matt Pinell from declaring that the resolution failed to pass. In addition some Republican party officials were incensed that Tulsa County GOP Chair J.B. Alexander mentioned the Chesapeake Energy deal with Red China's state oil company, CNOOC.

The Proposed Resolution that failed to pass:

"WHEREAS, during the 50's, 60's and 70's 94,794 Americans were killed and 406,928 Americans were wounded fighting the communist in Korea and Vietnam. During these wars Communist China supported our enemy and in many cases supplied Chinese soldiers to help in the fighting; and

WHEREAS, since that time Communist China has remained an unrepentant Communist nation, guilty of many human rights abuses, from the 1989 Tiananmen Square incident where the Communist Chinese government opened fire on its own people; to the in-humane one-child policy, the prohibition of the free exercise of religion, and the non-existence of private property rights; and

WHEREAS, beginning in the late 70's the United States began trade relations with Communist China, facilitating the exodus of a major part of the U.S. manufacturing base and U.S. jobs to Communist China, thereby causing the economic failure of hundreds of small U.S. cities and increasing unemployment in the U.S.; and

WHEREAS, the United States government, and many state governments, are facilitating the purchase and occupation of land and businesses inside the borders of the United States through sweetheart deals and foreign direct investment; and

WHEREAS, the federal government, and private entities are facilitating the issuance of EB-5 Visas to the Communist Chinese, a mechanism to "sell" a fast track path to U.S. citizenship and facilitating the occupation of special economic zones at rates not available to U.S. businesses and citizens; and

WHEREAS, many states and state-funded universities have already entered into Memorandums of Understandings with Chinese universities for the sharing of technology (including defense technology), energy, green technology, and bio- and life- sciences technologies, the sponsorship of foreign instructors, and the introduction of Communist Chinese instructors into those universities, thereby creating a serious national security risk; therefore be it

RESOLVED, that the Oklahoma Republican Party State Committee urges Governor Fallin and our Republican leaders to avoid any further relationship, the entering into any agreements or signing of any Memorandums of Understanding with Communist China that would allow Communist China to own any land, in full or in part, or to occupy any land within the boundaries of the state of Oklahoma, to own any business, in full or in part, in the state of Oklahoma or gain access to our technology capabilities; and be it further

RESOLVED that the Oklahoma Republican Party State Committee urges Governor Fallin and our Republican leaders to avoid such a relationship until Communist China becomes a full democracy to include, but not limited to, the freedom of elections and freedom of speech."
Governors office contact info:
E-mail:
info@gov.ok.gov
Local: (405) 521-2342
Fax: (405) 521-3353
Tulsa area Governors office:
Phone (918) 581-2801
Fax (918) 581-2835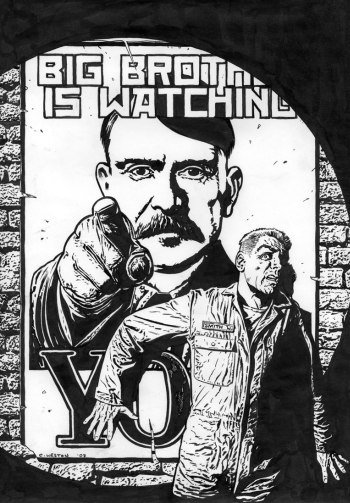 Wayne Pettigrew, Big Brother Advocate,
Kaye Beach tells this story far better than I could, so follow
this link
to learn how the daddy of the traffic-ticket-writing-highway-spy-cameras is wanting to represent Eastern Oklahoma in Congress. Just what we need need in congress: Another elitist that wants to turn the country into a police state.
Rep Dan Sullivan Connected To OREC Investigation
Additional info filled with OREC this year
In 2010 a complaint was filed at the Oklahoma Real Estate Commission (OREC) against

one of the realtors

involved in Representative Sullivan's divorce settlement. On the face of things it looks quite simple, a four page set of documents were signed by Mrs. Sullivan: then the first page was replaced with a altered document with major changes, then Representative Sullivan's former wife's initials were forged. The alterations were major, the date was changed to extend the listing agreement, and the commission percentage was doubled.
Now, this is one convoluted and complicated set of facts. So if you want the short version, take a look at these two initials, one from the forged page 1 document, the other from the original authentic page 2 document, and, if you are satisfied that a forgery occurred and don't want to read all the details, you can skip down a few pages.

First, let's look at the forged document.
This document set came from a court exhibit filed by Representative Sullivan's attorney

; we took it from Tulsa County Court house records

and if it had not been used by Representative Sullivan as an exhibit, we would not have access to it.

And where did Representative Sullivan get the document? From the OREC file at the capitol! Notice the OREC stamp on the document? Remember that apparently this document is forged and falsified

, Mrs. Sullivan had never seen the altered document until she was preparing for trial on one of the 34 contempt charges that Representative Sullivan filed against Mrs. Sullivan

! Representative Sullivan got hoisted by his own petard! (A petard is a small bomb or mine, the term "hoisted by his own petard" means blowing up yourself with your own bomb.)
The first page of the PDF is a letter from Kanela Huff with an OREC date stamp of July 14th when OREC accepted the document as evidence

. This letter merely sets the stage for why the forgery and alteration occurred on the listing agreement. I bring it up for one reason, to get you to ask two questions about the letter.

The second paragraph is unusual in that it lays out a timeline when both property owners allegedly signed the agreement, January 10th for Representative Sullivan and then it states that they didn't receive the signature from Mrs. Sullivan till March 29th. The third paragraph repeats the allegation that Mrs. Sullivan held up the process. Notice that the actual letter is addressed to Janet Sullivan, c/o Doerner, Saunders, Daniel, and Anderson LLP, not Mrs. Sullivan herself. Why in the world would they send a letter focusing on Mrs. Sullivan's alleged tardiness in signing the listing agreement to Mrs. Sullivan and talk about her in the third person style? Also, note that in their letter they stated they received the signed listing agreement from Mrs. Sullivan.
Skip down to the second page of the PDF, a letter from James R. Gotwals and Associates, dated March 25th. The letter is addressed to Kanela Huff and clearly states that they are enclosing the executed listing agreements from Janet Sullivan. This letter clearly contradicts the first letter from Kanela Huff in which it was claimed that Mrs. Sullivan sent the signed listing agreement to Kanela Huff. Why?
Page 3 of the document set is the first page of a three page "Exclusive Right to Sell Or Lease Listing Agreement" with three areas marked by circling in blue. These are the portions that were altered or forged. Page 4 of the PDF is the second page of the listing agreement, and also, has an initial circled in blue ink, pointing out that the initials were different than those on the first page of the listing agreement. Page 5 shows the last page of the listing agreement along with both parties' signatures including the date of February 10th below Mrs. Sullivan's signature.
If Mrs. Sullivan signed the listing agreement on February 10th, why would she be blamed by Kanela Huff for holding up the process by not signing and delivering the listing agreement till March 29th?
Pages 6-7-8 are copies of the original document without the blue circles, so just ignore them. Page 9 is an addendum to the contract, also dated February 10th below Mrs. Sullivan's signature. Pages 10 - 11 - 12 are the 2009 listing agreement, irrelevant to our story.
The first page of the PDF is a copy of a hand delivered letter from Doerner, Saunders, Daniel, and Anderson LLP, Mrs. Sullivan's attorneys, dated February 11th. The letter clearly states that the signed listing agreements for

both

properties are enclosed. Next is the original authentic copy of the listing agreement that Mrs. Sullivan filed with OREC, showing Gotwal's own fax number and name at the top of the page, which proves it was a FAX from Gotwal's own office (a faxed copy of the listing agreement sent to Mrs. Sullivan's attorney so that Mrs. Sullivan could sign the listing agreement.)
In section 5 the date July 11th is marked out with Mrs. Sullivan's initials beside the change. The scan isn't clear, but the new date was March 1st, which was the existing listing agreement end date. What the court had ordered done was to reduce the price of the condo to $199,500.00, not change the length of the listing agreement. The property had been on the market for around three years, long before the divorce occurred. The property was being sold to cut expenses as Representative Sullivan had lost his position as partner at the Best & Sharp law firm, and the couple was struggling to stay afloat. Mrs. Sullivan did not want to extend the listing agreement past the existing listing agreement since the realtor had failed to sell the condo for three years running!
The next change noted on the authentic listing agreement was in section 7 where the original 6% commission was marked out and 3% commission inserted. Note that all three initials of JKS are similar, small loop at the base of the J with the K crowding the J on one initial. On the forged listing agreement furnished by Representative Sullivan's attorney, the J has a large loop at the bottom, the K is not distinct, nor is the S. Since these are absolutely radically different initials between the authentic and forged listing agreement, it is obvious that there are two versions of the listing agreements, the copy filed by Representative Sullivan's attorney (Gotwals) and the copy of the original listing agreements filed with OREC.
When we first discussed the Kanela Huff letter we asked two questions.
1. Why would Kanela Huff focus on Mrs. Sullivan allegedly being tardy in signing the listing agreement?
2. Why did Kanela Huff claim she received the listing agreement directly from Mrs. Sullivan when the listing agreement came directly from James R. Gotwals and Associates?
As an outsider looking in, I see a listing agreement that lowered the sales commission and didn't extend the length of time that the realtor had to sell the property. Then, it is obvious that the document was altered after Mrs. Sullivan had signed it and possibly before Representative Sullivan signed it as his initials seem to be consistent. Only two firms had access to the original authentic listing agreement, first, James R. Gotwals, Representative Sullivan's attorney, and, second, Kanela Huff. Which of the two altered page 1 and forged Mrs. Sullivan's initials and why?
After reviewing the facts I have come up with the only plausible scenario, both firms possibly colluded in the forgery and alteration of the listing agreement. Kanela Huff wanted more time to sell the condo at the reduced price and they wanted the 6% sales commission.

Representative Sullivan and his attorney, James R. Gotwals, wanted only one thing, that Mrs. Sullivan was blamed for being tardy in signing the listing agreement.
Why would Representative Sullivan want to blame Mrs. Sullivan for signing the listing agreement at the end of March- (Mrs. Sullivan signed on February 10th and the signed agreement was hand delivered to Gotwals on the 12th) -rather than admit that Mrs. Sullivan signed the listing agreement on February 10th? The answer to the question might be very simple: to cover up a lie told by Representative Dan Sullivan on the witness stand around the beginning of March. We will continue this story next week.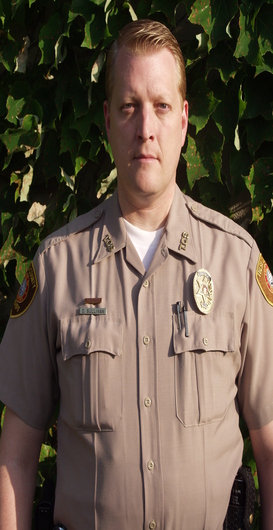 Rep Dan Sullivan Harassing Bar Patrons?
Did Mixing Alcohol and Prescription Drugs
Cause Problems In His Past?
As we reported last week, Representative Sullivan is also a reserve deputy in the Tulsa County Sheriff Dept. A few weeks ago stories of Representative Sullivan harassing and intimidating patrons in Broken Arrow bars started to surface. The Red Dirt Report did an
expose' on Monday of Representative Sullivan being involved
in the rousting of otherwise law abiding customers at numerous Tulsa area bars. One wonders what the attraction would be for a highly paid lawyer to serve as a reserve deputy. One should also wonder if there are other issues behind Representative Sullivan's aggressive behavior.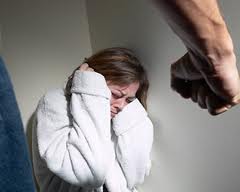 What we do know is that late in the night on September 19th 2007, Representative Sullivan's wife of 23 years fled for her life. On that night Representative Sullivan allegedly became physically abusive, causing Mrs. Sullivan to flee the home barefoot and in her night clothing, not even pausing to grab her cell phone, absolutely terrified by Representative Sullivan's behavior that night.
Representative Sullivan reportedly had come home from Oklahoma City irritated and angry. Documentation shows that the couple had been attending marriage counseling, and other reports state that the wife was more than willing to repair the marriage. Sources also say that Representative Sullivan had been telling fellow church members and friends that he was concerned about his wife's mental stability, perhaps setting the stage for an untimely demise.
Very unusual stories surfaced from family members and close personal friends of the Sullivan family, stories of Representative Sullivan's habit of keeping multiple loaded guns scattered about the family home, keeping a Glock automatic pistol in the master bathroom, even forcing his former wife to sleep with a loaded shotgun under the bed. Are there any incidences in his past showing paranoid behavior? Yes there are…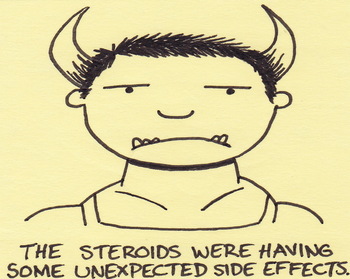 Representative Sullivan allegedly began taking steroids in 1998 shortly after joining the reserve deputy force. A source states that within three months Representative Sullivan suddenly began to rapidly add muscle across his shoulders and chest, became moody and agitated easily, losing his temper over minor matters, leading one Sullivan family friend who worked as a security guard at a college to warn the former wife of the signs of steroid abuse. Representative Sullivan also suddenly began purchasing the multiple firearms that were scattered about his home, a sure sign of paranoia, another sign of steroid abuse. Now many of us restocked our gun cabinet a few years back in fear of the Obama administration's enacting new gun control legislation and because of the signs of economic and political instability but back in 1998 things were pretty peaceful. But few of us will leave weapons scattered about the home, most will keep weapons secured in a gun safe or cabinet.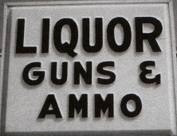 We also have a report that Representative Sullivan was mixing liquid cold medication, prescription medication and alcohol. Indeed after taking office, Representative Sullivan reportedly went from one that seldom drank booze to drinking booze almost every day, allegedly with lobbyists during session. There are reports of Representative Sullivan acting unusual at the 2007 Governor's Ball and then again at the Speakers Ball although one could assume that he was nervous of being ratted out by one of his legislative colleagues as his affair with the House staffer was well known by that time.
Representative Sullivan had also taken up with Representative John Trebilcock who was in the midst of a divorce allegedly fueled by alcohol and physical abuse. The Tulsa Beacon listed an arrest for drinking and driving although the alcohol charges were later dropped. That in itself is a troubling story that will be told in the next newsletter.
Now only two people really know what happened on September 19th that caused Mrs. Sullivan to flee in terror, Representative Sullivan and the former Mrs. Sullivan. The reports we have obtained came from close personal friends and family members are concerning but there is one more critical chunk of evidence that we alluded to a few weeks ago, the letter to the Tulsa Police Chief.
According to Respondent's Exhibit #23 found in Representative Sullivan's divorce records at the Tulsa County Court House, Representative Sullivan mailed a letter to Chief Ron Palmer of the Tulsa Police Department complaining about Officer Mark Shelton. Officer Shelton had been hired when off duty to protect Mrs. Sullivan.
Representative Sullivan's letter claimed to not take issue with Officer Shelton working as an off duty bodyguard but with an incident where an alarm had been tripped at the home. Representative Sullivan had been notified by text, a fact that he admits in his letter to the Chief, that Officer Shelton had been hired as a body guard and would be staying at the home. Clearly the letter has one intended purpose; to get Officer Shelton in hot water for his off duty job.
One can only imagine why Representative Sullivan would want Officer Shelton out of the way but given that reports were circulating that Representative Sullivan had been telling others that his wife was becoming unstable and the circumstances behind Mrs. Sullivan's terrified dash for safety late in the night on September 19th, the letter to the Chief reeks of Representative Sullivan clearing obstacles in the way of something bad happening to Mrs. Sullivan.
The Tulsa County Sheriff needs to take a close look at Representative Sullivan's involvement in the reserve deputy program.
Next week we are going to take another look at that night in September when Mrs. Sullivan fled for her life and present inconstistancies in the police report, causing some to believe that Mrs. Sullivan was right to fear for her life.