MILLION WAYS IS QUICK ON THE DRAW
UNIVERSAL MINES MORE BILLY GOLD
CLEGG MENTION GIVES AL'S DVD BOOST
PARAMOUNT PROSPERS AT TREK CON
STUDIOCANAL RE-UPS AMAZON INSTANT DEAL
TRANSPARENT'S SUCCESS IS CLEAR
CHEERLEADERS TO LIFT ALTITUDE
STARS RAISING CANCER CASH
TWEET OF THE WEEK
---
---
If you can't read this newsletter or see the ads, please click
here
It Was A Good Week For… The Walking Dead became the third biggest TV week one of the year, and A Million Ways To Die In The West started didn't hang around either…
It Was A Bad Week For… Pirates, as the City of London's specialist anti-piracy police task force announces it has beaten its targets for its first year (more next week)…
One of the biggest news stories over the past seven days sees arguably the biggest feature film of the year – certainly the summer's highest box office grosser due on shelves and online in the Q4 period – having its release date officially unveiled. And so it was with great fanfare that 4DVD this week confirmed that The Inbetweeners 2 was arriving on home entertainment formats on December 1. We'll have more on this shortly – keep an eye on your Inboxes for an Inbetweeners special, but, ahead of that, 4DVD's Claire Bosak said: "We officially announced The Inbetweeners 2 release to fans on Monday using the Facebook page. It got a great response and the first glimpses of pre-orders are really strong. It's definitely one of those films you can watch again and again so the fans are obviously keen." Spirit will be handling the sales and distribution, as ever, and the company's Robert Callow added: "The Spirit team are really excited to be working on another Inbetweeners Movie. Yet again The Boys adventures in Oz have delivered tremendous success at the Box Office. We know from the first film that the conversion to DVD sales is incredibly high and well above any market averages so in conjunction with our retail partners we are looking forward to it being a very Merry Inbetweeners Christmas."
What's doing well out there right now though? Well. congratulations to eOne, which managed to achieve the third highest selling TV release of 2014 with the fourth outing for its hit zombie show, The Walking Dead. Commenting on its success, the company's Stephanie Don said: "We're thrilled with performance of The Walking Dead Season 4 on DVD and Blu-ray. With sales of over 38,000 units week 1 it has become the 3
rd
highest selling TV release this year, as well as the highest-selling release to date for the series. The extensive range of SKUs on offer proved popular with our fanbase, particularly our exclusive 'treewalker' box set which sold out on release. As The Walking Dead continues to go from strength to strength with the hotly anticipated Season 5 premiering next Monday, we're excited to see what's next for this ground-breaking and thrilling series."
---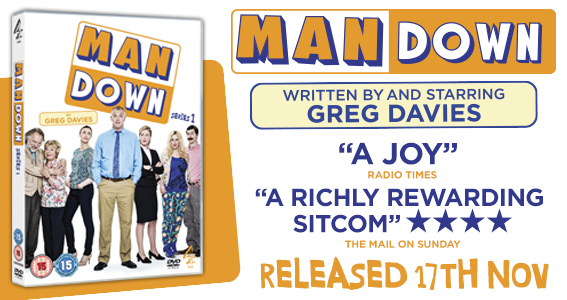 ---
And off to a bright start was Universal's A Million Ways To Die In The West, the latest hit comedy from Seth McFarlane, whose previous creations, such as Ted and Family Guy, need little or no introduction in our business. Commenting on its success, Universal's Oriane Charlier said: "We are delighted with the successful performance of A Million Ways To Die In The West this week, which has had a fantastic box office conversion. We set the tone of our campaign to showcase the outrageous humour, unique genre of the film and to drive talkability. We really tapped into Seth McFarlane's huge fan base with a very targeted TV and digital campaign to our core audience, pushing all our creative as 'From the guy who brought you Ted', and highlighting the unseen extended content available on the Blu-ray which helped us increase our BD share to 25 per cent. The PR and social has played on some of the funniest and rudest scenes of the film to great effect and we also partnered with Red Dog Saloon to create a fantastic Death By Food: Burn Out Rib Challenge."
Sticking with Universal and, as we've noted here before, the company has had a rip-roaring success at cinemas throughout 2014. And, mentioned in the last newsletter, its latest number one theatrical hit was the musical version of its own film property, Billy Elliott. Well, the latest chapter in the tale of the film that refused to die, will see the filmed version of the stage musical – which has accrued £2.16 million itself at UK cinemas – will see the West End live version arriving on DVD and Blu-ray courtesy of Universal on November 24. Commenting on its success, the major's Poonam Chudusama said: "Billy Elliot: The Musical Live was an absolutely stunning result theatrically, coming in as the biggest event cinema opening – £1,904,098 with the no.1 position in its week of release. The result means we secured our sixth number one and 11th weekend in the top spot this year. This now sets us up really well for the home ent release in November this year."
Still on Q4 live releases, and it was interesting to see Al Murray finding a novel way of promoting his forthcoming live release, One Man, One Guvnor, celebrating his Pub Landlord character's "20 years at the lager top" and due from Anchor Bay on November 24. For deputy PM Nick Clegg mentioned Murray's character during his speech. The comic quickly responded via Twitter, noting "Nick Clegg forgot to mention my tour and forthcoming DVD," giving him a chance to remind his followers it was due this autumn. Anchor Bay's Hollie Richmond said: "Al Murray has always been a household favourite and now we're absolutely thrilled to be releasing his 20
th
Anniversary Tour this Q4. Al is touring extensively over Q4, and the DVD release will be backed up with an extensive above-the-line campaign – so get your orders in ladies and gents, the Pub Landlord is back."
---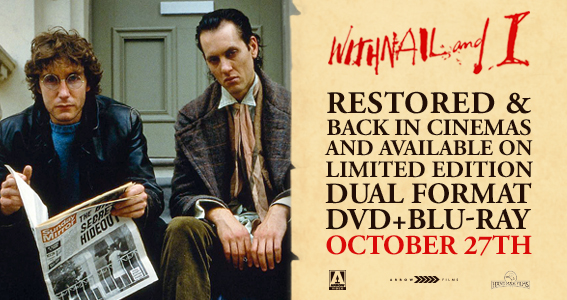 ---
Meanwhile, Paramount has been busy. spending the first weekend in October at east London's Excel centre, at the three-day Destination Star Trek fan convention. It set up a DVD and Blu-ray store, offering box sets of all the different series as well as the films. Fans could pre-order the seventh season of Star Trek: The Next Generation on Blu-ray and the complete box set of TNG, due in December. They could also field questions about Deep Space Nine and its potential arrival on Blu-ray, with its screening of Blu-rays helping push the format too. The studio's Fiona Hastie said: "We wanted to create a relaxed and immersive shopping environment without the hassle of having to carry the product around all day. Partnering with Amazon we created a virtual store where convention goers could use scan and buy technology on their mobile phone, to link directly to their Amazon account for home delivery. We also had a competition running from the stand - "tweet a picture of yourself to @paramountUK #DST selfie and you can win a Star Trek gaming chair". We had a few entries (some of which were dressed up), the winner was selected at random and she was delighted to have won. The highlights of the weekend were probably - a) the costumes! Some serious effort had been made - lycra suits, body paint, Klingon make up b) catching a glimpse of William Shatner and Patrick Stewart who were doing a photo shoot on the Bridge set up, which was diagonal to the stand. It was a successful convention - we saw good sales through Amazon, with a Blu-ray TV boxset being the best seller, and 15 of our Star Trek lines in the Amazon's Top 100. We also had some good social media activity to support the event, promoting the pricing and the competition."
While we're on conventions, if it's October and half-term is nearly here, then it must mean that the autumn MCM show is almost here. The huge genre event and celebration of all things anime, comic book, sci-fi and movie-related is taking over the Excel for three days from October 24-26 and is expecting to pull in 115,000 fans over the weekend. Commenting on its impending arrival Jerome Mazandarani, of Manga, one of the chief champions of the show since its inception, said: "The bi-annual MCM London Comic Con hits the Excel Centre in East London between Friday 24th - Sunday 26th October and we are expecting the biggest turn out yet. The last show in May attracted over 105,000 visitors. Since May MCM Comic Con has hit the road with events in Birmingham, Manchester, Glasgow, Dublin and Belfast attracting over 80,000 visitors. Manga has been a proud sponsor of them all along with some of the biggest names in video games, movies, home video and comics including Warner Bros, Universal, Fox, Nintendo and Funtastic Toy Company. Manga will once again have over 150 square metres in the main hall dedicated to retail including the Viz Media manga bookshop, Neon Martian toy shop and Collectibles, Urban Species t-shirts stall and a Buy and Sign booth for YouTube sensation, Stuart Ashen, star of Ashens And The Quest For The Gamechild. We will be promoting some of our biggest releases of the year including Street Fighter: Assassin's Fist. We'll also be announcing that Manga will be bringing the original Yu-Gi-Oh! Anime TV series to UK fans on DVD starting November 17, with the release of the complete Season 1, 7-disc DVD box set. We've also got the new and long awaited Ghost in the Shell series, "Arise", Bayonetta (The Movie): Bloody Fate from the creator of Afro Samurai and part 2 of Attack On Titan (Part 1 was released on 15th September and is the best selling anime series of the year with over 5,000 units shifted in 4 weeks). Come and see us and find out why conventions are one of the fastest growing areas of the entertainment industry."
---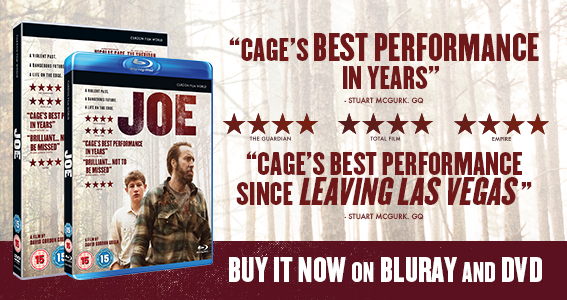 ---
The big deal news of the past seven days has seen Studiocanal signing on the dotted line with Amazon Prime Instant Video in a move which extends their ongoing deal for the streaming service, taking in both the UK and Germany. It gives Prime Instant Video exclusive pay TV rights to its big feature titles, such as the likes of this week's London Film Festival opener The Imitation Game, and sees a further raft of titles being added to the service. It will also see Amazon supporting Studiocanal's British productions. Amazon Prime Instant Video's Chris Bird said: "We're really excited to bring Amazon Prime Instant Video members in the UK and Germany more great films like Paddington, The Imitation Game and Shaun the Sheep fresh from the box office. Extending our relationship with Studiocanal, a European superpower of film production and distribution, further cements our commitment to bringing customers the latest and greatest movies to Prime Instant Video." Studiocanal's Olivier Courson added: "We are delighted to extend our partnership with Amazon who brings the very best film content to all audiences on all devices. Studiocanal has a very strong slate that resonates with a wide audience and Prime Instant Video subscribers will find the films they love, from family movies like Paddington and Shaun The Sheep to quality action thrillers, like Non-Stop, starring Liam Neeson."
Also interesting to note that Amazon's latest Originals series, Transparent, has launched to record viewing figures – in its first week on the service in the UK and elsewhere, it was streamed more than any other TV show and was also driving people to the service proving the most popular streaming option for new members. And so, Amazon Studios vp Roy Price this week announced: "We are absolutely thrilled that the response to Transparent has been so positive. Our goal is to create series that customers love, so it's great to hear that Transparent has not only risen to the number one series on Prime Instant Video, but that it's deemed 'binge worthy' as well. Given all this great feedback, it only makes sense to bring the Pfeffermans back next year in season two."
Staying in that side of the business and one of the more interesting entrants in this market in recent months is FilmDoo (you can see its site here) which has quietly built up an impressive catalogue of independent films to stream from the likes of Peccadillo, Terracotta, Trinity, Altitude and more. It is aiming to build a community, with recommendations helping drive its pay per view offerings of independent and foreign language films, which it believes are often ignored by other vod offerings. It has launched in the UK and Ireland, with an Australian offshoot set to launch in 2015, with the company eyeing other territories. One of its co-founders, Weerada Sucharitkul said: "
We're movie addicts who grew up across many different countries, so FilmDoo has essentially been a part of our DNA since we were kids. We wanted to create something fun and engaging that allowed people to get involved in film discovery. There's thousands of amazing films people may have not normally have heard of and with the changing face of global cities, there's a huge market place for independent cinema. FilmDoo will make it faster and easier for fans and casual viewers alike to discover films, regardless of where the films are from and the languages they are in." There are currently more than 100 films on offer, with a number of other deals in the pipeline which are set to expand its offering by five times. Joey Leung, from one of its current partners, Terracotta, said:
"FilmDoo has the potential to level the playing field with major film companies, disrupting the market just as Spotify did with iTunes and as Uber has done with traditional taxi firms.
" More on this in the coming weeks.
---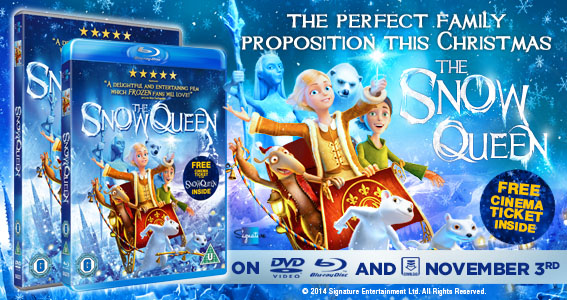 ---
Mention of Altitude brings us on to the fledgling imprint, which is upping its game with a further two big releases joining its burgeoning catalogue within the next few weeks, adding to the recently released Fruitvale Station and further highlighting the eclectic offering from the company. October 20 sees the release of the Abel Ferrara-helmed Welcome To New York, a film that has helped reawaken interest in the controversial Bad Lieutenant director and garnered acres of publicity on its recent theatrical release. It's followed a week later by All Cheerleaders Die, a cult horror in the making which has already won over a wide audience when it made its UK debut at FrightFest at the end of summer. Commenting on the release and the label's success so far, Altitude's Hamish Moseley said: "We're really excited to bring All Cheerleaders Die to market ahead of Halloween with a strong and well supported campaign. It's a really fun film that can be enjoyed on a number of levels and we're sure
audiences will respond well to it. It also fits well within our founding philosophy at Altitude, to fully support distinctive and commercial filmmaking across all genres. We've worked really hard over the past year since we launched to build an impressive first slate that we're all proud of; including Oscar winners, slick new horrors, evergreen catalogue titles and more."
So we've talked about Studiocanal and we've just referred to FrightFest, let's now talk about a Studiocanal film that made its name at FrightFest, Wolfcop, due on Monday October 13. Commenting on the release, Studiocanal's Will Attard said: "We're very excited to be releasing Wolfcop on Blu-ray, DVD and download on Monday. We used the film's premiere at FrightFest as a platform to generate as much buzz and excitement around the title as possible with the core horror/cult audience in attendance. As well as flyers and posters, we had branded merchandise as well as temporary Wolfcop tattoos which were applied to any willing participants. The brilliant key art illustration designed by Tom Hodge has lent itself perfectly to a silverboard o-ring, which will give the title real standout impact in store. We've further used the assets to create some great content for both print and online. All the activity is now in full swing ready for Monday's release, and we've even got a special media drop planned for some key film and male lifestyle outlets. It's been a great campaign to work on and we're hoping all the hard work pays off next week."
At the opposite end of the scale from Wolfcop is one of the summer's big hits, The Fault In Our Stars. The teen tragedy is being released via Sky's Buy And Keep service on Monday October 13 and Sky is promising to give £1 from each sale up until the day before its physical release on November 3, to Teenage Cancer Trust. It's guaranteeing at least £25,000 will go to the charity, while there's also a special screening on Tuesday (October 14). Teenage Cancer Trust's Kate Collins said: "
We know how important it is that young people don't face cancer alone. To us, they are young people first and cancer patients second. The Fault in our Stars beautifully illustrates how important it is that young people are brought together so they can support each other, and this is central to our work. We are honoured to be working with The Fault in our Stars team on this release." Meanwhile, the physical release will have its own special edition version, as the Blu-ray comes in its own special Little Infinities version, an extended cut of the film, while it also includes four exclusive art cards.
Simply Media has spoken more about its recent acquisition of some of the assets and business of MovieMail in recent weeks We featured some of its thoughts in our Quote Of The Week section in last week's newsletter, but here's more from new e-commerce manager Luke Giles, who has promised to continue the fine MovieMail ethos: "
As you'll be aware from that quote Simply acquired MovieMail in the last few weeks and we've been busily working to understand the systems MovieMail has in place and integrate them with our own and with our team. It's presented some interesting challenges, addressing our desire to preserve MovieMail's fantastic tradition whilst managing changing workloads and responsibilities and an expanding workforce. What's made it possible is the fact that at Simply we've long admired MovieMail and to be working on the brand and with the community now, is really exciting for us; there's a lot of energy in the office as a result. We'd like to thank Dan Hunter for his tireless work in training us in both the principals and workflows that make MovieMail run so well, he's been an invaluable asset in this handover and we wish him great success in whatever his next adventure is. New appointments include Luke Giles as e-commerce Manager and Farhana Gani as Online Arts & Entertainment Editor with a full support team and the same faithful editorial contributors involved as ever."
And we'll end with The Guardian, a newspaper we've called out regularly in recent years for its transgressions, so it's good to see the paper picking up on our story about Bristol rental store 20th Century Flicks and running a surprisingly sympathetic feature. Have a read of it over here…
---
---
EVENTS OF THE WEEK
Sadly, we couldn't make the Teenage Mutant Ninja Turtles screening this week, although our junior correspondents have already seen it and pronounced it bodacious… We did start catching some of the LFF outings this week too. More on this next week, but thumbs-up for the rather wonderful Electric Boogaloo documentary about the Cannon film empire (essential viewing for anyone in our industry), as well as Peter Strickland in conversation about his excellent Bjork film, Biophilia…
QUOTES OF THE WEEK
We haven't complained because we've continued to grow with the TV series, it's really opened up the market. We still think that sector is ripe for competition but it's not a top three thing at the moment. We would like to improve it. We'll definitely bid against Sky Movies when the rights come up."
Netflix's Reed Hastings on the company's plans to big for first-run movie rights to ramp up feature film content on its British site…
"We had a big cultural advantage because from the day we started with DVD we knew it was temporary. Blockbuster had the video rental market for 30 years in the US but it got stuck and couldn't adapt. We always thought of DVD as digital distribution even though it took 24 hours to get to you. It's just now we can get it to you instantly."
Hastings again, both quotes taken from an excellent interview in the Telegraph…
AT THE MOVIES
An impressive start for Gone Girl, with some £4.1 million amassed in its first weekend, while Dracula Untold vamped its way to £1.7 million in its opening frame. Dolphin Tale 2 scored more than £530,000.
More details have emerged – or rather not – about the forthcoming Minecraft movie. One of the men behind the hugely popular game brand Vu Bui, chief operating officer at Minecraft developer Mojang was none too forthcoming talking about the film, with such blistering revelations as "I still have no idea when it's coming out. A long time. I'm going to guess three years, but it could be four, probably not two. 3-4 years seems to be a reasonable bet." No news on the rumours that it will be a live action film either…
Ghostbusters has been this week's most talked about movie by the nerds in the know, with the news that Paul Feig, the man behind Bridesmaids and the excellent Freaks And Geeks, is taking over the new take on the classic franchise. He'll be penning the script with Katie Dippold, whose CV includes, among other things, Parks And Recreation. It will, Feig said, "star hilarious women", leading to a spate of speculation…
Don't tell them your names, Pike… The really big news this week is the casting of the Dad's Army film, the brand new feature film take on what is pretty much The Raygun's favourite ever television programme. The news that Toby Jones will play Captain Mainwaring actually got us quite excited, while other roles doled out include Sir Michael Gambon as Private Godfrey (the old one), Bill Nighy as Sergeant Wilson and Sir Tom Courtenay as Corporal Jones. More inspired casting will see Daniel Mays as Private Walker and The Inbetweeners' Blake Harrison as Private Pike. Bill Paterson, Catherine Zeta Jones, Sarah Lancashire and Mark Gatiss will also appear.
SITE OF THE WEEK
Pronounced Rio, our pals at re:fine have just launched

https://www.reio.tv

(do you see what they did there), which is, in their own words: "A private, cloud-based, platform for the creation, conversion, processing and delivery of video, audio, subtitles and metadata in the digital media supply chain."
TWEET OF THE WEEK
TRAILERS OF THE WEEK
Mick Foley is Father Christmas. Or something…
Comic book adaptation, we reckon this one will be as good as the original Mark Millar creation…
Paramount's Blu-ray set receives a welcome boost…
This looks hugely exciting…
To subscribe to The Raygun newsletter, please email info@theraygun.co.uk
with subscribe in the subject matter
To unsubscribe, email info@theraygun.co.uk with unsubscribe in the subject
For editorial or advertising queries, contact tim@theraygun.co.uk