OFFICIAL FILM CHART UPDATE
FRIGHTFEST ANNOUNCES OPENER AND CLOSER FOR 2019…
…AS ARROW VIDEO SPONSORS AGAIN
CHAMPIONS HEADING TO DISC
FALCON FLIES TO SIGNATURE
INDUSTRY PAYS TRIBUTE TO SHEENA PATEL…
…DISTRIBUTORS AND INDIVIDUALS RAISE CASH IN HER MEMORY
TRAILERS OF THE WEEK
---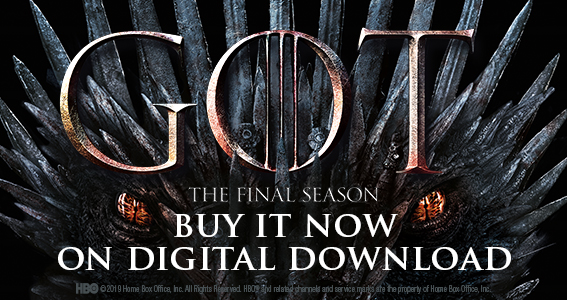 ---
If you can't read this newsletter or see the ads, please click here.
It was a good week for… Stan And Ollie back where they belong…
It was a bad week for… Sad to see that the Fox Soho Square office is on its way out, as planning permission goes in for new development…
BASE has issued its latest quarterly trailer after working with its distributor members to pull together a selection of the home entertainment highlights for the third quarter. Titles it's highlighting include John Wick 3, Long Shot, Hellboy, Tolkein, Dark Phoenix, Alita: Battle Angel, Shazam!, Pokemon Detective Pikachu, Rocketman, Pet Sematary, Wonder Park, London Kills, Beecham House, Agatha Raisin, A Dog's Journey, Wild Rose, Dumbo, Captain Marvel, Avengers: Endgame, Us, The Hustle, Extremely Wicked, Shockingly Evil & Vile, Eighth Grade, The White Crow, Dragged Across Concrete, Amazing Grace, Gomorrah Season 4, Gentleman Jack, Polly Pocket Tiny Power!, Enchantimals – Finding Home, Thomas & Friends – A Colourful World, Mid 90s and The Angel Of Auschwitz – phew! The distributors and suppliers BASE has worked with include High Fliers, Spirit, Mattel, BBC Studios, Arrow, Studiocanal, Sony, Universal, Disney, eOne, Acorn, Paramount, Warner, Fox and Lionsgate. The concept is now well established, and, as ever, highlights the genuine wealth of titles available in Q4, from the year's biggest grosser to some of 2019's most acclaimed films and TV… Commenting on the range, BASE's Liz Bales said: "This iteration of our quarterly trailer shines a spotlight on the wealth of unmissable new release film, TV and kids content that is coming to disc and digital in the next three months from across the BASE membership. With consistent enthusiastic support from retailers and media outlets alike, the trailer is now recognised as a simple yet truly effective way not only of driving relevance and visibility for the category, but also of boosting consumer excitement for the consistent throughput of fantastic titles soon to be released on home entertainment formats." You can see the trailer here, and it's already appeared on the likes of Yahoo!, the Express, Den Of Geek and Hey U Guys.
Some chart news now, and the final instalment in the How To Train Your Dragon franchise, Hidden World, has flown to the top of the Official Film Chart in the listing announced this week, replacing Stand And Ollie at number one. New entries in the chart included Instant Family at number four, while Green Book has a steep climb to number five in the back of its physical release. The Liam Gallagher documentary, As It Was, covered extensively here, is in at number seven on the back of its Father's Day-related release, and a How To Drain Your Dragon box, containing all three animated adventurees, is in at number nine.
Meanwhile one title performing strongly and well on the way to selling out its initial 4,000 run is classic horror in the shape of The Blood On Satan's Claw, out in stores via Screenbound. Commenting on the release, the company's Martin Grew said: Screenbound Pictures' special edition Blu-ray release of The Blood on Satan's Claw, has proven to be a smash hit. The 4K director-approved restoration has almost sold out of its 4000 units, after impressive pre-sales and sales during the first two weeks of release. The disc holds a vast host of extras, including interviews with director Piers Haggard and writer Robert Wynne-Simmons, as they cast their minds back in a joint interview to the creation of The Blood on Satan's Claw. There are also, interviews with Marc Wilkinson (Composer), Tony Dawe (Sound Mixer), Milly Burns (Set Dresser) and Simon Williams (Actor - Peter Edmonton); audio commentaries with Piers Haggard, Robert Wynne-Simmons and Linda Hayden, with a separate audio commentary with Mark Gatiss, Jeremy Dyson and Reece Shearsmith (from The League of Gentlemen fame and voice actors for The Blood on Satan's Claw new audiobook adaptation) and last but not least, 'Touching The Devil': The Making of the Blood on Satan's Claw. There is also a booklet, collectable postcards and a fold-out poster.
---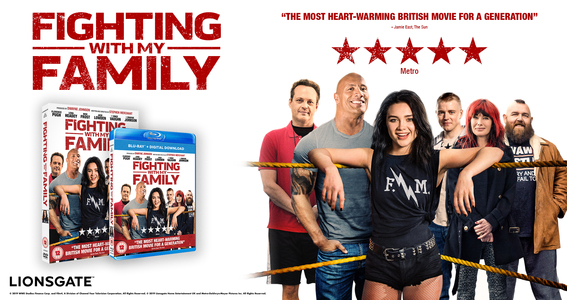 ---
If it's summer (well, you know what we mean), then it must be nearly time for Arrow Video FrightFest, the key date on any discerning horror and genre fan's calendar. Taking place, as ever, in the heart of London over the long August bank holiday weekend, this year's event has the extra frisson of marking the 20th anniversary of this, the most essential of any film events. With plenty of celebrations planned, in addition to what the event directors Greg Day, Alan Jones, Paul McEvoy and Ian Rattray promise will be an extra special line-up, it will celebrate not just the best in horror, but the event's history and special place in horror fans' hearts. Not forgetting, as we've oft noted here before, FrightFest's crucial role for UK (and worldwide) distributors and producers launching their films to consumers and the cognoscenti. Arrow Video FrightFest has this week announced its opening and closing features for this year, ahead of the full programme announcement in a couple of weeks. The festival will kick off with Come To Daddy, a tale of a son returning to see his estranged father with increasingly wild, shocking and gore-filled results. Its cast and crew reads like a Who's Who of recent FrightFest favourites, from star Elijah Wood through to first-time director Ant Timpson, whose producer credits include such favourites as Turbo Kid, The Greasy Strangler and Deathgasm. And closing out the festival will be A Good Woman Is Hard To Find, a tale of a Belfast mother trying to find out what happened to her husband after he was killed in an incident that sent his son mute. It too has FrightFest credentials – director Abner Pastoll's debut Road Games aired at FrightFest a few years ago.

Comment on the two key Arrow Video FrightFest titles came from the organisation's Alan Jones, who said: "FrightFest's 20th year celebration year is all about honouring our past while looking towards an exciting future for the genre. Our opening attraction marks the debut feature of someone we have grown up with; producer Ant Timpson, who has consistently provided top notch fantasy fare throughout our formative two decades. Our world premiere closer is Abner Pastoll's dark and dazzling thriller A Good Woman Is Hard To Find. Pastoll impressed with his previous FrightFest entry Road Games and is now set to expand his mainstream appeal big time. Past friends, present family and future frights - that's FrightFest 2019." And on Arrow Video's continued involvement as headline sponsor, FrightFest's Greg Day said: "We're thrilled to have Arrow Video back on board as the festival headline sponsor. Like us, they are passionate about the genre and dedicated to the cause of reaching out directly to the fans. Plus, It's always so much fun working alongside them"
Liverpool fans are, if nothing else, prone to endlessly celebrating their club's European achievements and they'll be able to relive this year's Champions League triumph (in case you haven't heard, the Reds beat Spurs in the final at the end of May in Madrid) courtesy of Spirit. For the sales and distribution operator, which has a long association with the team from Anfield, is releasing the review of the team's season which was capped by the record sixth win in the top European club competition. Liverpool FC Champions Of Europe Season Review 2018/2019 arrives on DVD and Blu-ray on July 8 via Spirit after the company extended its relationship with the club to cover this season's exploits. History suggests that devoted fans are certain to want a record of the climactic victory, and the fact that the release includes their memorable efforts in the Premier League and the road to the final, including the legendary comeback against Barcelona, makes it all the more collectable. It will be all over Liverpool and its environs, but the club is one of the few Premier League outfits which can boast truly nationwide support, as well as a large Irish fan base too. Commenting on the release, Spirit Entertainment's commercial director Sarah Stanley said: "Having sold more than 100,000 units of Kenny, we are delighted to be working with Pitch International and Liverpool Football Club again on this fabulous release across all formats. This two-disc celebration of an extraordinary season will be a must have purchase for all Liverpool fans. Liverpool Football Club will again be utilising the full force of its phenomenal marketing machine to ensure maximum awareness and as ever we are very grateful to our retail and digital partners for the tremendous level of support received."
---
---
It's a busy day for Studiocanal on Monday, as the major has two big releases due, one brand new title and the other one of its classics given the full Studiocanal treatment. The first is Cold Pursuit, a latest action starrer from the current big name on the block, Liam Neeson. Commenting on the release, the company's Thom Leaman said: "On digital download this week and being released on Monday on physical formats, Cold Pursuit is a darkly comic action thrill ride starring Liam Neeson. Our campaign, across VOD, outdoor and online, focuses on the over the top action and razor sharp smart script with promotions, including Topps Pizza and publicity activations elevating the film to the next level." Oh, and on another note, this will be the swansong for our old pal Thom Leaman, the final title he worked on before heading to Baltimore with his family. We wish him all the best…
Also due in stores is the 4K restoration of Ealing classic Kind Hearts And Coronets, featuring Alec Guinness' star turn as members of the D'Ascoyne family. It arrives after a platform theatrical launch that helped push it back into the public eye with the aid of a raft of five-star reviews. Commenting on the release, Studiocanal's Tara Hutton said: "Hailed as 'the best film in the world' by Peter Bradshaw, the restoration release in celebration of the 70th anniversary of Kind Hearts and Coronets is out on Monday in the form of a stunning Collector's Edition alongside standard Blu-ray and DVDs and on digital download.Included in our Collector's Edition is a whole host of collectable elements including original costume illustration artcards, theatrical poster and booklet with newly commissioned essays and extracts of an early draft script from the BFI and new extras including interviews with Whit Stillman, Paul King, Stephen Woolley and critic Peter Bradshaw discussing their love for Ealing and the legacy of the film. Released in cinemas two weeks ago and playing throughout the summer, our Home Ent campaign is focused on social and press, alongside partnerships with The Telegraph and as one of our prestige Vintage Classics releases for 2019."
Sticking with Studiocanal, and the company has acquired the forthcoming feature take on Noel Coward's classic Blithe Spirit. The new version, directed by Edward Hall, whose CV includes Downton Abbey, boasts a cast list taking in everyone from Dan Stevens to Dame Judi Dench, by way of Emilia Fox and Julian Rhind-Tutt. Evp and UK md at Studiocanal Anna Marsh said: "We are so delighted to have acquired Blithe Spirit for the UK market. I look forward to Edward Hall's reimagining of a Noel Coward classic comedy and bringing this to audiences across the country next year. It's wonderful to be on board as production starts this week and with a first-class filmmaking team and cast in place." Vanessa Saal, md for sales and distribution at Protagonist, added: "We were confident this timeless comedy paired with a stellar cast would entice buyers and are absolutely thrilled to return from Cannes with such strong partners. We can't wait to see these characters come back to life through Dan Stevens, Leslie Mann, Isla Fisher, and Judi Dench!"
---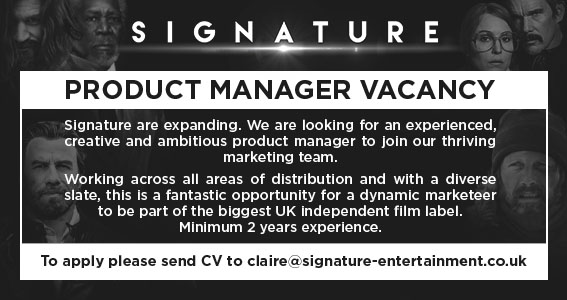 ---
More acquisition news, and, ever the lovers of a good title for a film, we at The Raygun are most impressed with the latest biggie picked up by Signature for forthcoming release. For its latest acquisition is the marvellously titled The Peanut Butter Falcon. It stars Shia LeBeouf as a small time crook who ends up taking a life-changing journey with Zack, a boy with Down's Syndrome and his carer, the latter played by Dakota Johnson. Zack Gottsagen stars as Zack alongside a cast stuffed with great character actors including the likes of Thomas Hayden Church and Bruce Dern. It's been deserved as a modern Mari Twain-esque odyssey, and will be released by Signature in the UK later this year. Commenting on the film, the company's Elizabeth Williams said: Commenting on the acquisition Signature's Elizabeth Williams says "We are delighted to be the UK home for this charming and beautifully made movie. The Peanut Butter Falcon is on many "must watch" lists of the year following its break-out launch at SXSW earlier this year and we will be giving the film the profile and love it deserves when it hits UK cinemas later this year. "
It is with great sadness that we report the untimely passing of industry PR maven Sheena Patel, who passed away last week. The popular publicity expert had spent much of the past decade working at Grapevine Digital after previously being at ThinkJam. She was a popular character with distributors and press contacts alike, achieving the perfect balancing act between client and journalist. She'd worked with such distributors as Universal, Warner Bros, Lionsgate, eOne, Disney, Altitude, Vertigo and Paramount and on blockbusters such as Gravity, Mad Max, Mamma Mia, Street Dance, Juno, Slumdog Millionaire. But as those who knew her will testify, she was just as happy working on smaller titles, displaying a fierce passion for them. There's been an outpouring of tributes on a Just Giving page which is raising cash to go to Macmillan Cancer Support, with more than £8,000 raised. The Grapevine Digital team have said: "Sheena was a truly remarkable character and an incredible part of our company and so much more than a colleague to all of us here at Grapevine. Her passion, dedication and support were without equal and her friendship and laughter will be missed but never forgotten."

You can donate in Sheena Patel's memory by going here, where there are further tributes from scores of journalists, marketing types and the likes of Warner's marketing and publicity arm, which said; "WB cannot thank Sheena enough for the passion and dedication poured into every single project, delivered with such care and boundless positivity. We send all our love to her family and friends." Studiocanal's marketing team added: "Even working with Sheena only for a short time, it was clear that she was a kind, intelligent person and we would like to extend our sincerest condolences to her family and friends." We'll leave you with a few words from Simon Brew, formerly of Den Of Geek and now heading up the excellent print magazine Film Stories. In an excellent feature on his website, Brew said: "I appreciate lots of you may not have met Sheena, or heard of Sheena, or had the pleasure of hearing her distinctive laugh from 20 paces. I'm sorry if you didn't. For not only has she been an instrumental part in getting word out about films you may have loved – big and small – over the past decade or so, she was simply a spectacular human being. I wish half the filmmakers behind some of the movies she helped push could have seen her passion and enthusiasm for their work. I'm just, selfishly, glad that I got to. To her friends, family and colleagues, on behalf of everyone here, our condolences, our love, our hugs. On a personal note, I'm just glad Sheena was in my life. And, like many right now, devastated she isn't anymore." We're sure Raygun readers will join us in wishing sincerest condolences to her family, friends and colleagues.
---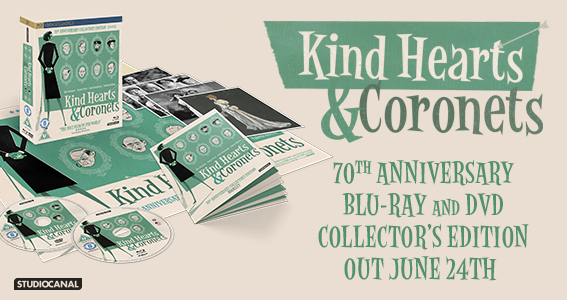 ---
Police in the Chester area have confirmed that officers from the North West Regional Organised Crime Unit (Covert Development and Disrution Team), working with FACT, have arrested a man believed to have developed a Kodi add-on linked to illegal streaming. They've released little else by way of information, beyond confirming the arrest and ongoing investigations. A statement added: "The scale of the offending was significant and affected broadcasters and rights owners in the UK and worldwide. Police searched an address, seized evidence, and interviewed the suspect has later been released on police bail pending investigation. The investigation followed a referral from FACT, the UK's leading cyber investigations organisation. This type of offending not only causes significant harm to the creative sector and linked businesses but can carry serious consequences for the end user, such as the risk of electrical safety issues, malware infection, scams and identity theft. The investigation continues."
Some job news now, and here's another role that caught our eye. It's good to see HMV taking on new staff following its exit from administration and new ownership at the start of 2019. The job – see here – is for a Marketing Manager at the resurgent retailer. As the ad noted: "As Marketing Manager you will be responsible for contribution to and delivery of the marketing strategy to drive incremental sales and income for the relevant product category. Responsible for sharing the latest developments in media and customer channel opportunities to ensure hmv's marketing has best stand out and relevance to the target audience." Worth a go, we reckon…
Some interesting news from the wrestling world, and keep an eye on what's going on with the WWE as it is set to receive a boost after inking a deal with BT. WWE events, including its big pay per view events as well as weekly shows Raw and Smackdown, will air across BT's channels, with more due on social media and other platforms too. The announcement further states that the pair will "create new content for fans that will increase reach for WWE and drive engagement across the UK and Ireland". The new deal should further raise the profile of the WWE, introduce it to new audiences and, in turn, help Fremantle's home entertainment releases. Commenting on the deal, Stefan Kastenmüller, WWE svp and group general manager EMEA said: "We are pleased to begin an exciting new chapter for WWE in the region as we join BT Sport's innovative offering and impressive portfolio of premium sports content."
---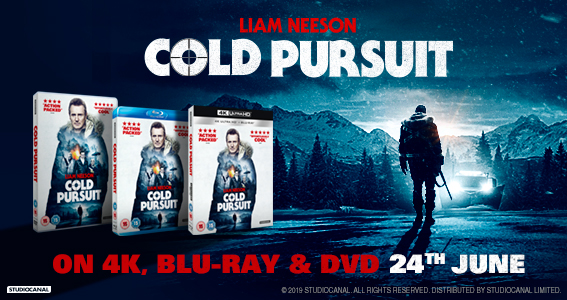 ---
"We find today's ruling unfortunate, but it has not lessened our resolve to save filtering for families. VidAngel plans to appeal the District Court ruling, and explore options in the bankruptcy court. Our court system has checks and balances, and we are pursing options on that front as well."
A statement from VidAngels, the distributor which bought copies of films, excised obscenities and material not suitable for family viewing, and then streamed them to wholesome American families. It was ordered to pay more than $60 million damages to studios.
"The jury today found that VidAngel acted willfully, and imposed a damages award that sends a clear message to others who would attempt to profit from unlawful infringing conduct at the expense of the creative community,"
With horror franchises getting new takes and reboots left right and centre (see Halloween et al) and the genre's re-establishment as a force to be reckoned with thanks to new franchises and films, studios are eyeing their existing properties to see if they too can be given a new lease of life. Currently the rumour mill is suggesting a brace could be revived. The Amityville haunted house series is said to be the subject of a prequel looking at the history of the place and events that took place before subsequent feature outings. And Paramount is also considering the possibility of bringing its spooky found footage series Paranormal Activity back to cinemas – a new tale is currently in development. Oh, and if that wasn't enough, there's a sequel to Halloween, rebooted last year, on its way too…
Lin Manuel Miranda is not only Hollywood's busiest man, but Broadway's too, zapping from one project to another. And he's this week signed on for another, as Netflix has outbid its rivals to sign on the dotted line for the multi-hyphenate's next move. Tick Tick Boom is a
This week's big DC-related comic book news centres on the forthcoming Joker film, as news reverberates around the Internet that the film will have an R-rating (probably a 15 or an 18 in the UK). Over in the Marvel world, it's now been confirmed that Ray Winstone is joining the cast of the Black Widow film…
Every now and then you see a film that's so good, you'll wonder "how in the hell has this not been released on DVD?" And such is the case with this belter, Our Hobby Is Depeche Mode, aka The Posters Came From The Walls. This superlative music doc about devoted fans of the band has been in limbo since artist Jeremy Deller and Nick Abraham finished it more than a decade ago. We saw it at the wonderful Regent Street Cinema at a Heavenly Films night and it really does deserve a wider audience. Sort it out, distributors, you can see more here.
Has won the support of the fan boys this week…
Thom and, er, Thomas, for Netflix…
You're on The Raygun newsletter mailing list, which has been running for eight years, because you requested it, have been recommended to us or sent us emails. You can unsubscribe at any time, if you're daft, using the link elsewhere or by emailing as below. But of course, you don't want to do that, do you? We don't share your information with anyone else, we don't like cookies and we're the good guys. We care because you do…
To subscribe to The Raygun newsletter, please email
info@theraygun.co.uk
with subscribe in the subject matter
To unsubscribe, email

info@theraygun.co.uk

with unsubscribe in the subject
For editorial or advertising queries, contact

tim@theraygun.co.uk