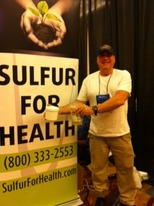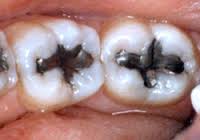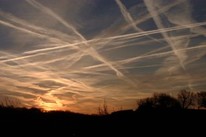 IAHF List- I'll be flying on October 16th from Seattle to Japan, and from Japan to Manila, and you can bet the article below my comments really grabbed my attention!
The Environmental Protection Agency isn't doing a damn thing to warn any of us that we are in serious danger from Fukushima radiation any time we fly anywhere in the northern hemisphere aboard a plane!
As you can see from the photos below showing a radiation detector, Radiation levels up high are very far above HAZMAT emergency levels, and if you don't take sulfur before, during and after your flight to protect yourself from this radiation you can't say I didn't try to warn you!!

You be the judge....... here is PROOF from numerous articles in Pub Med:
"Sulfur sulfates radiation (rendering it into harmless sulfate) by absorbing the electrons coming off radiation into the outer orbit of its atomic structure." - 50's 8th grade science class - before the Sulfur news blackout.
"The inclusion of various sulfur-containing functions in organic molecules yielded compounds having whole-body radiation protectionhttp://www.sulfurforhealth.com/BUY-SULFUR.html from lethal doses of gamma radiation in animals."
—Annals of Pharmacotherapy, 1992 Sept.26(9):1144-7.
Shocking Plane Radiation
On Flight From Chile To US
Exclusive to Rense.com
From Greg on the Oregon Coast
7-1-13
This is STAGGERINGLY bad news and shows, clearly and positively, that Fukushima Radiation is THICK in the atmosphere above even the Southern Hemisphere. It gets worse over North America and the U.S.

Note...and note carefully - a CPM (Counts Per Minute) reading of 100 is a mandatory HAZMAT Quarantine EMERGENCY in the State of California. Get that? The shocking readings shown in the photos below are what the passengers were breathing and fully-exposed to during the flights from Chile to Atlanta and then across the US to Portland, Oregon.

The US EPA is fully aware of this situation but does nothing to inform the flying public. The AIR over North America is heavily saturated with radiation from Fukushima Daiichi. The government's response...Don't Worry, Be Happy! Enjoy The Radioactive Friendly Skies! When many develop cancers in the years ahead, no one will connect these deadly dots.

Our thanks to Greg on the Oregon Coast for taking these photos and having the care and concern to take his Inspector Plus geiger counter on his trip. Your government will NEVER tell you what you are about to view...

From Chile to about the equator the readings did not change much.

The next measurement was flying into Atlanta...
The next picture is nearing Oregon, and the final one was taken just before we started to descend into Portland.
Some people were beginning to take notice of what I was doing so I refrained from taking another photograph,
but I did measure 1312 CPM before losing elevation!