VISIT OUR SITES
---
---
Also see:
KEEP UP TO DATE
Login
to your own account and check on the 'Notifications' tab to get a daily email
MARK YOUR PAGE
Login to your own account
and click on 'Bookmark this' on any page. Bookmarks are saved to your account under 'Bookmarks' tab
COMMUNITY
Highlights of this month...
MRC Medical Mycology Centre Launched
One source of antifungal resistance is thought to be the widespread use of azole antifungal drugs as fungicides for agricultural purposes. Not surprisingly fungi are an important plant pathogen that have considerable potential to attack important food crops and the use of azole-based fungicide is vital to prevent this.
However it appears that the strains of Aspergillus and other fungi in the wild that come into contact with this fungicide and manage to acquire resistant are also likely to be resistant to the types of azole drugs used by doctors in the clinic.
We have seen that patients living in close proximity to areas of the country where azole fungicides are used are also more likely to become infected with strains of
Aspergillus
 that are resistant to azole medication. 
Review
The MRC centre will focus on resistance but also has far more widely drawn aims.
Director of the new centre, Professor Gordon Brown stated:
"This award will enable us to take advantage of, and grow, our existing strengths to create a world-leading centre of excellence. Our vision is to facilitate innovative, interdisciplinary research and training that will tackle the ambitious challenges required to substantially advance our understanding of fungal pathogenesis and host immunity, generating knowledge that has the potential to improve the diagnosis, prevention and treatment of fungal diseases." 
The annual
Fungal Update meeting
, this year held at Bart's Hospital, London is an opportunity for Medical Mycologists to catch up with the latest developments. The scope and attendance list is impressive and even better the main talks are made available to watch online completely free of charge.
We have collected all of the talks from 2016 and 2015 in our 'Youtube collections'  (Images & Video>Videos>Youtube collections) as a single collection under '
Fungal Update Meeting 2015 & 2016
'. Click on the playlist icon

 on the top left of the video to see the full listing by speaker, or alternatively 
you can view a listing by subject in our videos section (Images & Video>Videos), mostly under the groupings of  clinical training, research reports or awareness.
Particularly interesting highlights of the 29 video's might be:
The NEJM timeline contains articles published in NEJM dating back to 1812 and we have selected articles of interest that relate to Aspergillus, asthma and other subjects of interest to microbiologists including the report of the work of Pasteur on disproving the theory of spontaneous generation (1861) and the first report of a fungal mycetoma in 1863.
Non-NEJM timepoints added include the first description of Aspergillus in 1729 depicted in Nova plantarum genera by Pier Antonio Micheli - now available and presented here as an eBook.
Now we have revived the timeline we may well add to it in future with links to the discovery of specific Aspergillus species and so on.
Search engine:
Every item of information on the website is indexed by our dedicated search engine. You can refine search results by title, date, author, section (i.e. content type) so you should always be able to find what you need. 
CD101 is a new novel echinocandin antifungal drug candidate. Its activity is comparable to that of other members of the echinocandin class for the prevention and treatment of serious fungal infections.
Similar results for CD101 activity versus Candida and Aspergillus spp. may be obtained with either CLSI or EUCAST BMD methods.
New diagnostic strategies for early detection of IPA include the noninvasive biomarkers 1,3-β-d-glucan (BDG), serum, and bronchoalveolar (BAL) fluid galactomannan (GM). The aim of this study was to compare these markers for early detection of IPA in immunosuppressed critically ill patients.
Conclusion:
1,3-β-d-Glucan may be a useful marker for patients under surveillance at risk for IPA. In critically ill patients with immunosuppression, early diagnosis of IPA may be improved by BDG as compared with serum GM. However, diagnostic performance and accuracy increase when BDG is run in parallel with GM from BAL; moreover, the association of the 2 parameters has also the advantage of detecting early and reliable IPA.
The Cell Wall Integrity (CWI) pathway is the primary signaling cascade that controls the de novo synthesis of the fungal cell wall and in Saccharomyces cerevisiae, this event is highly dependent on the RLM1 transcription factor. In this paper the authors investigated the function of RlmA in the fungal pathogen Aspergillus fumigatus.
The results suggest that RlmA functions as a transcription factor in the A. fumigatus CWI pathway acting downstream of PkcA-MpkA signaling and contributing to the virulence of this fungus.
The authors attempt to distinguish fusariosis from aspergillosis and mucormycosis radiologically. They concluded that no radiological findings can discriminate between different mould infections, but invasive fusariosis should be suspected if chest-CT demonstrates pulmonary infiltrates with the hypodense sign, but without the halo or the occluded-vessel signs. Suspicion is greater in the presence of hyperdense maxillary and ethmoid sinusitis.
in 2013 the authors demonstrated that analysing exhaled breath using an eNose device was capable of diagnosing invasive aspergillosis. 
This study takes that observation further. The eNose discriminated A. fumigatus from bacteria/yeasts with a cross-validated accuracy of 92.9% (sensitivity 95.2%, specificity 91.9%). The eNose had an accuracy (validated using split-half analysis) of 100% in discriminating A. fumigatus from R. oryzae.
Our study suggests that an eNose can identify and classify molds in vitro. This warrants prospective in vivo studies aimed at detecting and classifying IPMD using exhaled breath.
Medicaid is a social health care program for families with limited resources funded by the US government. The authors aimed to determine if there was a significant difference between mold contamination and asthma prevalence in Detroit and non-Detroit Michigan homes, between newer and older homes, and if there is a correlation between mold contamination and asthma measures of Medicaid. CONCLUSIONS: Applying Medicaid-use data for spirometry testing and locating a city's older housing stock might help find foci of homes with high ERMI values.
Molecular Diagnostic Testing for Aspergillus.
The direct detection of Aspergillus nucleic acid in clinical specimens has the potential to improve the diagnosis of aspergillosis by offering a more rapid and sensitive identification of invasive infections than is possible with traditional techniques like culture or histopathology. Molecular tests for Aspergillus have historically been limited by lack of standardization and variable sensitivity and specificity. Recent efforts have been directed at addressing these limitations and optimizing assay performance using a variety of different specimen types. This review provides a summary of standardization efforts and outlines the complexities of Aspergillus molecular testing in clinical mycology.
Plugs of the Air Passages: A Clinicopathologic Review.
Some diseases of the respiratory tract (eg allergic bronchopulmonary aspergillosis ABPA) are characterised by unusually thick forms of mucus that accumulate within the airways forming plugs. In this review the authors describe and illustrate the bronchoscopic, pathologic, and imaging findings in respiratory disorders characterized by mucus plugs or plugs composed of other similar materials. Recognition of the characteristic appearance and differential diagnosis of mucus plugs will hopefully facilitate diagnosis and management of these diseases.
Negative regulation and developmental competence in Aspergillus.
Asexual development (conidiation) in the filamentous fungus
Aspergillus nidulans
is governed by orchestrated gene expression. The three key negative regulators of conidiation SfgA, VosA, and NsdD act at different control point in the developmental genetic cascade. Here, the authors have revealed that NsdD is a key repressor affecting the quantity of asexual spores in
Aspergillus
. Moreover, nullifying both nsdD and vosA results in abundant formation of the development specific structure conidiophores even at 12 h of liquid culture, and near constitutive activation of conidiation, indicating that acquisition of developmental competence involves the removal of negative regulation exerted by both NsdD and VosA.
NsdD role in repressing conidiation is conserved in other aspergilli including A. fumigatus. A genetic model depicting regulation of conidiation in A. nidulans is presented.
A 5-Year Retrospective Review of Avian Diseases Diagnosed at the Department of Pathology, University of Georgia.
Avian samples (n = 827) submitted to the University of Georgia from 2006 to 2011 were reviewed to determine common disease entities and taxa-specific patterns. The study included 153 species, with 64.5%
Psittaciformes
, 11.3%
Passeriformes
, 7.9%
Galliformes
, 3.8%
Columbiformes
and 3.5%
Anseriformes
. Infectious agents were identified in 226 birds (27.3%); bacterial infections (n = 119; 14.4%) were most commonly gram-negative bacilli and
Chlamydia psittaci
and less commonly
Mycoplasma
and
Mycobacterium
spp. Mycotic infections (e.g.
Aspergillus
spp.,
Candida
spp.) were identified in 66 birds (7.9%), followed by viruses in 30 birds (3.6%), most commonly polyomavirus and poxviruses.
Two diabetic cats of different origins presented with severe acute respiratory conditions that resulted in their death. At necropsy examination there was friable, black material in the main bronchi that obstructed the bronchial lumina. Microscopical examination of the lungs revealed the presence of pneumonia, calcium oxalate crystals and a large quantity of fungal hyphae and conidial heads. Fungal infection was confirmed with Grocott's methenamine silver stain. The results of the mycology analysis were compatible with Aspergillus section Nigri.
Archival review. 
A 4-year-old female Siamese crocodile (Crocodylus siamensis) housed at a zoo died without any prior clinical signs. Microscopic examination revealed granulomatous inflammation in the liver and lungs. The fungus was identified as Aspergillus fumigatus. Zoo veterinarians should pay close attention to fungal infections in captive animals.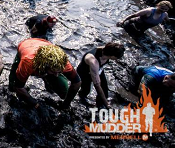 Tough Mudder and Adrenaline Rush teams of fundraisers for the Fungal Infection Trust raised a total of £1517 and £380 respectively. See details on
www.fit.care
Many thanks to both teams Laura Dawson, Ryan Dawson, Jim, Jon, Andrew, Sam and Jillian Geary & Andrew Hakes!
CPA patient Stewart Armstrong's daily vlog for a month continues. 
An eye-opening account of what living life with aspergillosis is like, every day (NB there is some bad language in the one or two video's, but that is what this illness does to the calmest of people at times!)
The Patient & Carers meeting in August was on the ubiquitous subject of chronic stress. We are all victims of stress but in some cases the stress doesn't go away and becomes a chronic problem. Graham Atherton highlighted what we can do about stress and introduced some of the new ways of looking at our stress positively. There is also a way to get control of our stressed minds that is quickly gathering approval (and is approved for use by NICE in cases of repeating depression) named Mindfulness. In September's meeting we will have a specialist speaker who can expand on this subject and introduce it to us all.
Aspergillosis Community (National Aspergillosis Centre) normally meets on the first friday of each month at the Altounyan Suite, North West Lung Centre, Manchester at 1.30pm BST/GMT. If you can't make it in person, you are welcome to listen in to our
live broadcast
.

If you want a text reminder when each meeting is approaching (UK only) then send us an email at admin@aspergillus.org.uk.