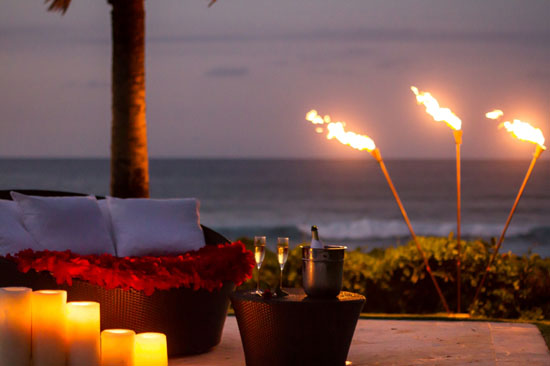 Create a perfect romantic getaway at Sea Horse Ranch for Valentine's Day, February 14, 2016. Enjoy 15% off any villa rental on a minimum of a four night stay, and also receive a complimentary couple's massage. Our concierge team can assist you in preparing special details such as fresh flowers, gifts and pampering. Indulge in our luxury resort amenities such as The Beach Club – the stunning seaside restaurant and lounge, relax at our dramatically beautiful oceanfront swimming pools, and enjoy activities at the Tennis Club and Equestrian Center. Contact us for more details, and to plan your Valentine's getaway today.
---
The Beach Club – Live in Concert, Josean Jacobo and Edgar Molina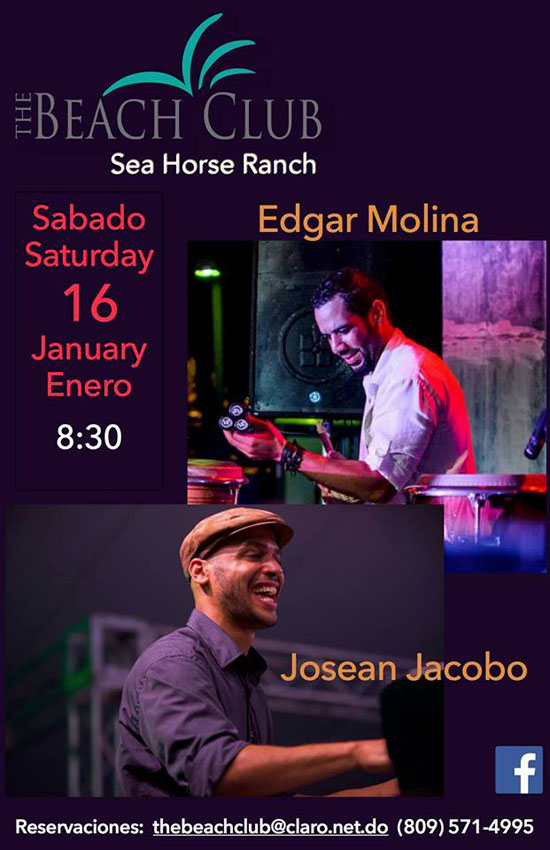 Two amazing musicians who recently played at the Dominican Republic Jazz Festival (2014 - 2015) will present us with their new venture of piano and percussion. Josean Jacobo and Edgar Molina will perform LIVE this Saturday, January 16, at the Beach Club at Sea Horse Ranch. Their innovative, Latin and Afro-Dominican Jazz fusion is a cultural event not to be missed.
Jazz Times reviewed the 2015 Dominican Republic Jazz Festival, and hailed Josean Jacobo as "the Dominican musician who was the most exciting discovery on offer at the festival. This remarkable player, unknown outside of his country, deserves international recognition, and the music he champions even more so."
The show begins at 8:30pm, contact the Beach Club for reservations at (809) 571-4995.
---
Organic Vegetable Garden at Sea Horse Ranch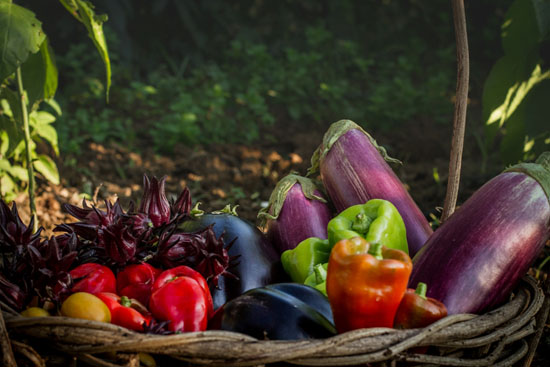 Sea Horse Ranch is very pleased to invite you to visit our very own organic garden. Available for purchase from our first harvest are tomatoes, pumpkin, eggplant, edible hibiscus/Jamaican flower, lemon grass, sweet pepper, arugula, mint, mustard greens, okra, and kale is coming soon. Sea Horse Ranch is collaborating on this project with Gardner extraordinaire Carlos Juan Rodriguez, and well-known Dominican artist and environmentalist, Chichi Garcia Cordero. Together we will create mother earth magic in our corner of the world at Sea Horse Ranch. Located behind the Equestrian Center, our organic garden will be open to the public for purchase of produce on Tuesdays, Thursdays and Saturdays from 4-6 pm.
We are also developing a composting program, which has so much to offer our community in terms of reducing our waste that goes to the landfill by producing both wood chips and black earth.
We look forward to seeing you there!
---
Featured Property – Villa Zen
This 4-bedroom, 6 bath ultra-chic villa is a million-dollar value, with a reduced sale price of $599,000. Fully renovated, with all modern appliances and amenities, a star feature is the wrap-around pool that can be accessed from the kitchen and living areas. An ideal villa for entertaining, this unique home also features a waterfall in the master bedroom, completing the indoor-outdoor Zen experience. Featured on "Wealth TV", Villa Zen redefines 'Surfer Chic' as an incredible home vacation rental property. Experience true luxury, and a relaxed vibe in this uniquely stylish villa at Sea Horse Ranch, located in Cabarete, on the North Coast of the Dominican Republic.