2012 SNAPSHOT: DIGITAL UP, PHYSICAL DOWN
ERA UNVEILS LAST YEAR'S STATS
BOYS KEEP SWINGING FOR UNIVERSAL
LEMON STILL SWEET FOR LIONSGATE
EONE TOPS BOX OFFICE INDIES…
…AND GETS NOD FOR MOMENTUM DEAL
SWEENEY ON THE ROAD AGAIN
ST GEORGE'S DAY COMES EARLY FOR METRODOME…
SOUND STRATEGY FROM ART EYE
BLINKBOX CELEBRATES FRAZZLED FRIDAY
PLUS COMPLETE OUR TEAR-END POLL
TWEET OF THE WEEK
TRAILERS OF THE WEEK
---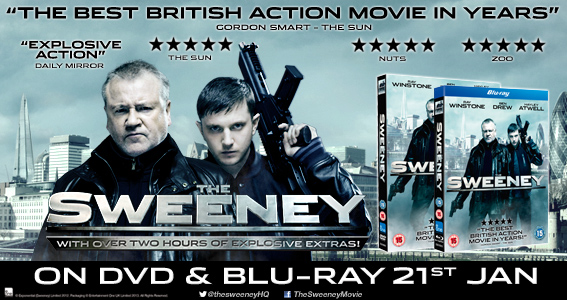 ---
If you can't read this newsletter or see the ads, please click
here
It Was A Good Week For…
Universal, eOne, Lionsgate and the other Q4 and 2012 winners…
I

t Was A Bad Week For…

The wonderfully-named Jeremiah B Perkins, part of the IMAGiNE group, the most prolific in-cinema pirates in the US, who was jailed for five years on piracy charges
So, and as we always say around this time of year, how was it for you? As the industry slowly eases itself back into work after another festive period away, we come to that period of both introspection, looking back to the year that's just ended, assessing and crunching the numbers from the crucial Q4 period, as well as beginning to look forward to the rest of the year in earnest. But after even us at The Raygun have finished our annual holiday – it's the only time of year we shut down for one issue – let's start with some reports on 2012…
First up comes the news from ERA, aka the Entertainment Retailers Association, totting up the year-end figures from across video, music and games categories at retail. They showed what most people in the business already knew: digital was up, physical down. And while the former figures made for some impressive reading, passing the £1 billion mark for the first time, the growth in downloads, streaming and digital elements couldn't quite make up the shortfall in disc-based sales. Digital sales across video and the other two sectors were up 11.4 per cent year on year, in 2012 they totalled £1.033 billion. Disc formats still make up more than 75 per cent of sales, but were down by 17.6 per cent. Overall the market was down 12 per cent, but it made for less grim reading when games are stripped out – the figures for video, compiled from Official Charts Company data and HIS Screen Digest estimates of the size of the market, were down 10 per cent. That amount still equates to a total of £1.6082 billion, out of a total of £4.2 billion. The stripped out figures for video showed that digital video revenues grew more than 20 per cent (the biggest of any sector) and are now worth just short of £100 million. These still lag behind both music (£383.3 million) and games (£552.2 million), while the overall share of video sales, with 93.0 per cent physical, again is split far heavier towards discs than the other sectors.
---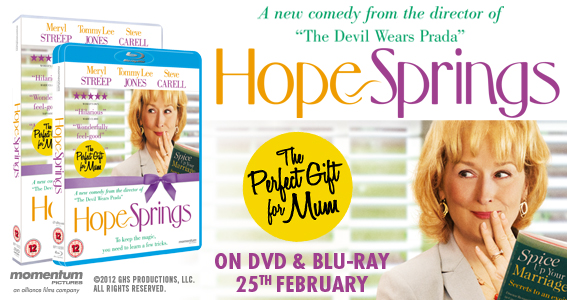 ---
Commenting on those figures, ERA director general Kim Bayley said: "Breaching the £1bn barrier is an incredible achievement for the UK's digital entertainment retailers and reflects their huge investment in new and innovative services which means you can buy music, video and games literally at any time of the day and wherever you are. At the same time I suspect that many people will be surprised to learn just how resilient the physical business still is - with three quarters of entertainment sales still on disc. Downloads offer convenience and portability, but people still seem to value the quality and tangibility of a physical product." Referring to the split between physical and digital (it is now weighted 75 per cent towards the former, a decrease of five per cent), Bayley said: ""Despite digital's seemingly inexorable growth, the CD, the DVD and the physical games disc show incredible resilience. It is nearly nine years since iTunes launched in the UK yet over 60% of music sales are still accounted for by physical formats. It is clearly way too soon to write off the CD and in video, digital barely gets a look in. Physical formats still account for three quarters of the entertainment market." When it came to the overall decline, ERA pointed to events such as the Olympics, Bayley concluded: "The dearth of attractive releases during summer 2012 was clearly a significant factor. Suppliers need to do more to rebalance their release schedules and improve the quality of their releases. No retailer can afford to pay overheads on a store for 52 weeks of the year if all the key releases are going to be concentrated in the last quarter. And entrepreneurs will think twice about investing in new digital services if releases fail to excite the public. Luckily the message appears to be getting through and we look forward to being able to offer the public a much better release slate in 2013."
The Raygun has been seeking comments from some of the key players in the Q4 market, as well as assessing the winners and success stories of the final months of 2012. So what did the trade make of it? As we'd noted here previously, 4DVD put its money where its mouth is in December, backing its releases with a further marketing push above and beyond what it had already committed to. 4DVD's Karla Berry said: "Within the context of a difficult market we are pleased that all four of our stand-up releases again sold 100,000 plus and Jack Whitehall was the highest selling debut live DVD of the year. Miranda also continued to sell strongly with sales of the series 1 and 2 box set selling more in 2012 than the previous year, and sales are sure to remain strong with her new series launching as the highest rated show at Christmas and continuing through January and February. Our increased media spend in December allowed our titles to grow significantly ahead of the market for two to three weeks even if we didn't end up quite where we'd hoped by year end."
Universal had another successful year too, with its ever-varied release slate, ranging from film through to special interest and stand-up comedy putting it, the company said, as number one distributor in volume and value. Dawn Paine, vice president, marketing, said: "We are thrilled to have closed 2012 as the leading studio in both volume and value, driven through our strong and diverse slate. We are delighted with the success of our film new releases The Bourne Legacy and Ted, as well as with our continuing strength in the special interest market with some stand-out performances. The Mrs Brown franchise is a true phenomenon, selling over 1.6m DVDs in Q4 across the live version, series 1 and 2 and the boxset and we continue to be thrilled with our stand-up comedy results from stellar comedians such as Michael McIntyre, Kevin Bridges and Peter Kay. A great end to our centennial year."
---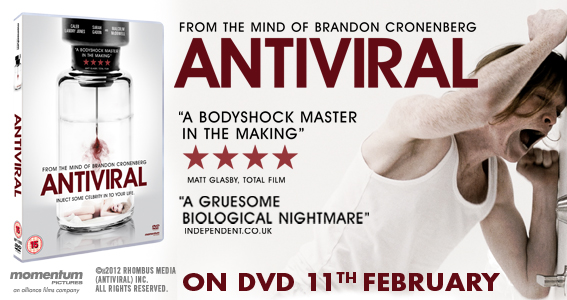 ---
Also performing well at the end of 2012, as we've noted here previously, was Lionsgate. When it presented its Q4 line-up in the summer of last year, the thriving independent was boasting of its biggest ever quarter, and it appears to have come good on its pledge. Keith Lemon: The Film and The Expendables 2 were on either side of the half a million mark, Magic Mike just shy of 300,000 units and, as we write this, The Hunger Games was moving ever closer to the 1 million mark. The company's Nicola Pearcey said: "Lionsgate has had a fantastic new release q4 and we are delighted with the results across the slate, in particular our very own Lemon movie, Magic Mike and Expendables 2. Great sales and marketing initiatives all round have led to particularly pleasing results despite a very tough trading period." The company's Marie-Claire Benson add

ed: "We were very pleased to round off a successful year with a further flurry of sales in the final week. Keith Lemon: The Film has now sold over 400,000 units on DVD & BD and The Expendables 2 has already surpassed the half million unit mark. Both titles have performed exceptionally well when compared to their respective Box Office takings, and we're delighted that both the comedy and action genres continue to draw a huge audience at home entertainment stage"
Also enjoying a few notable successes was BBC Worldwide, with its London 2012 Olympic Games release justifying the company's belief in the feelgood Olympic factor continuing right through to December 25 (and beyond). More on these and more next week…
There was a double dose of good news from the Entertainment One camp, as year-end figures from the theatrical side of the business saw it coming out as the top UK independent distributor, while overseas, the Canadian government has approved its proposed acquisition of the Momentum operation from Alliance Atlantis, which will further consolidate its position in the UK. Taking the box office figures first, the huge success of the final instalment in the Twilight saga, Breaking Dawn Part 2, as well as the likes of Looper and, as we've noted here previously, the seasonal success of Nativity 2 and the forthcoming The Sweeney (see below) helped it to a 2012 haul of a whopping £81.66 million at UK cinemas. That impressive figure made it not just the UK's top indie, but also saw it beating a major studio in terms of receipts, the first time that feat has been achieved for five years. eOne's director of film Alex Hamilton said: " Being the number one indie again is good, but to finish ahead of a studio for the year is a real feather in our cap. Given we didn't exist the last time an indie outgrossed a studio, it's rather satisfying."
Meanwhile, there was more good news for eOne, as it was given the all-clear for the acquisition of Alliance Films, which is, of course, better known in the UK under the name Momentum. The deal, worth $230 million, had to be given the nod by Canadian authorities (both companies are based there); the waiting period has now expired and eOne this week indicated it will complete the deal imminently. In a statement the company said: "The company is now clear to complete the acquisition, which it intends to do as soon as possible. A further announcement will be made in due course."
---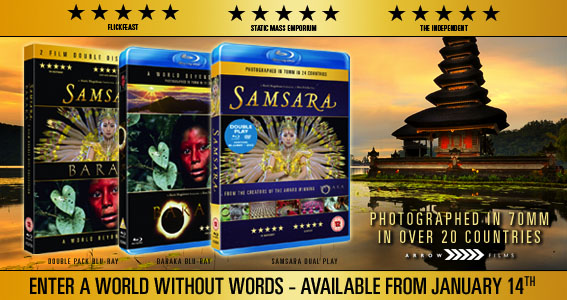 ---
Back on the coal face of the UK industry, eOne is now busy preparing for its first biggie of 2013, the high profile remake of Brit crime classic The Sweeney. Directed by Nick Love and starring Ray Winstone and Ben Drew, aka rapper Plan B, it's as commercial a proposition as you can get and eOne is determined to make the most of it come its January 21 release. The company's Stephanie Don said: "We're extremely proud to release the ultimate British action film The Sweeney, with a fantastic campaign lined up including a unprecedented PR stunt in the City [of London], heavyweight ATL activity and high-impact O-ring and steelbook packaging."
It's business as usual for Momentum, for the time being, and, as reported here previously, the company has a hugely busy Q1. We've been tracking its plans for some of those releases, such as the excellent horrors Sinister, V/H/S and House at The End Of The Street, among others. But in Hope Springs, it presents an entirely different propos

ition all together. Momentum's Kristin Ryan said: "

Hope Springs really resonated with UK audiences when it was released in cinemas mid-2012. Women really identified with Meryl Streep's character and view her involvement in a film as a sign of absolute quality. The film is the perfect gift for Mother's Day and our broad media campaign will target both older women for self-purchase and younger audiences for the gifting market. Our campaign consists of heavy TV, Mother's Day press and online activity, alongside a very broad PR campaign and some great promotions with East fashion house, Champney's spas and Flowers Direct."



Returning to recent business, and what of the crop of releases appealing to the post-Christmas, bloke-y kind of market, one defined over the years by the huge successes of the likes of Rise Of The Footsoldier? One of the key performers last week was Metrodome's St George's Day, the film starring a whole host of familiar British faces and written and directed by Frank Harper. It shifted almost 30,000 copies in its first week; it has also become the company's biggest seller on iTunes too, no mean feat. Metrodome said it was "overjoyed" with the performance of the title. And it's now preparing itself for another lad-friendly release, The Fall Of The Essex Boys, due on February 18 after a brief theatrical outing just over a week before. It's the latest British outing to take on the notorious tale of vicious drug dealers in the eponymous county who were brutally slain in a Range Rover in an isolated country lane. It comes from the same team behind the 2012 hit The Rise Of Fall Of A White Collar Hooligan, meaning that as well as being appropriately gritty and violent, it also bears a commercial edge that will help it make its mark. Commenting on the success of St George's Day and looking forward to The Fall Of The Essex Boys, the company's Rebecca Johnson said: "A combination of strong packaging and an integrated TV, press and PR campaign has ensured this phenomenal result, together with a long-lead social media campaign targeting our core male audience. The response from consumers is incredibly exciting ahead of our upcoming British gangster thriller The Fall Of The Essex Boys, which will be released in cinemas on February 8 and DVD and Blu-ray on February 18."
---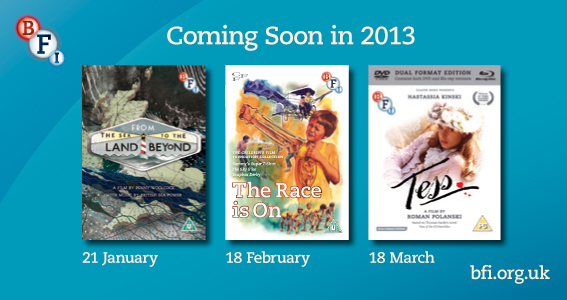 ---
Out this week and starting off nicely is Artificial Eye's Berberian Sound Studio, a title we've already covered here and one of our favourites of 2012. Commenting on its first few days on sale, the company's Steve Lewis said: "I'm pleased to say that Berberian has gotten off to a great start, with nearly 3,000 units sold so far this week. We were quietly confident that this would find an appreciative audience, especially after the amazing critical reception of the theatrical release and awards success at FrightFest and the BIFAs. It was clear from his acclaimed debut Katalin Varga that director Peter Strickland was a hugely exciting new talent and Berberian Sound Studio confirms him as a filmmaker of unique vision." In between it all, there was the small matter of a minor online spat over one retailer's sleeve for the release, more on this next week…
Moving closer to the current day and Monday January 7 sees the release of what became a late entrant in to our best films of 2012 chart, Revolver's The Imposter (we viewed it over the holiday season at home). The documentary is one of the year's most successful non-fiction flicks (and deservedly so, by our reckoning) and arrives at home entertainment with the ringing sound of approval from numerous critics as well as its appearance in plenty of year-end Best Of lists. The company's Martin Hearn said: " Both Revolver and Picturehouse are looking forward to the home entertainment release of The Imposter on January 7. The critical acclaim that the film has received along with the awards and nominations that it has picked up so far have marked it out as one of the films of 2012 (and many of the end of year film lists reflect this). With a really strong campaign lined up to support the title, including extensive PR activity, we hope that 2013 is as successful a year for the film as the last one has been, making it one of the must have releases of this year."
Anyone watching TV over Christmas can't have failed to notice the commencement of what looks to be a two month campaign leading up to the release of Skyfall on Blu-ray and DVD. The film is due to arrive in stores and online on February 18 in numerous SKUs. The TV spots over the seasonal period proclaimed the release date and are aimed at driving pre-orders. As critic and box office commentator Charles Gant noted in his regular column for The Guardian this week, the renewed burst of awareness for the film helped it past the £100 million mark at UK cinemas, making it not just the most successful Bond film ever, but also the country's highest grossing film and the first to pass that magic barrier. No official word yet from Fox on further details for the release of the 007 film, although an announcement is believed to be imminent, stayed tuned for more details of what looks set to be a huge release.
We reckon it's been a busy week over at Netflix too, as the streaming service has boasted of a number of new additions to its offering. These take in, among others, three new series of Dexter and a bunch of other Paramount and other titles…
---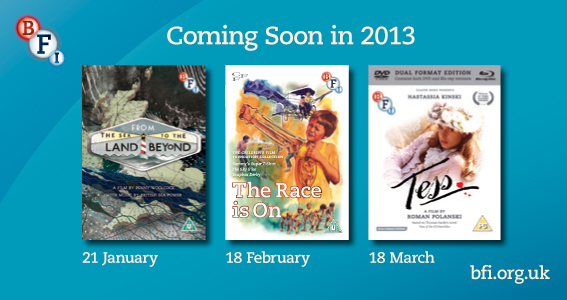 Sticking with the digital side of things, and we noted with interest one or two Tweets from the Tesco-owned blinkbox operation. These state that its most sought after film on Christmas Day was The Dark Knight Rises, while a day later, Boxing Day, its most popular title was Total Recall. And, in keeping with its current wide-reaching campaign, blinkbox has been pushing itself as the solution to post-Christmas boredom. It dubbed last Friday, December 28, as Frazzled Friday, carrying out a survey suggesting that that was when nerves started to fray and people wanted to escape by watching, you guessed, a movie. blinkbox's Ben Ayers said: "Too much booze, food and family combined can leave us feeling tetchy at a time when we are supposed to be full of the joys of Xmas. The perfect tonic for a Frazzled Friday is some quiet time alone in front of a good movie when you can switch off from family with a bit of selfish escapism."
We'll have plenty more year-end business next week, with the British Video Association and HMV trading statements, among others, due in the coming days and weeks. Interesting to note that, in the case of the latter, speculation continues, although reports are currently stating that the retailer is in the process of successfully renegotiation its terms with its banks, following its admission that it may breach its banking covenants. And, as our website gets back up and running with a vengeance after our seasonal lull, expect to see a round-up of all the relevant – and irrelevant top 10s and charts of 2012.
While we're mentioning our website, let's just end on another 2012-related feature, our year-end survey looking at the best and worst of the previous year and our hopes and fears for the next 12 months. All you have to do is answer the easy questions below, and email them to tim@theraygun.co.uk. You can be as serious or as flippant as you like, we'll be printing the best soon…
Favourite three releases of the year:
Biggest challenge in 2013:
What I'm looking forward to in 2013:
---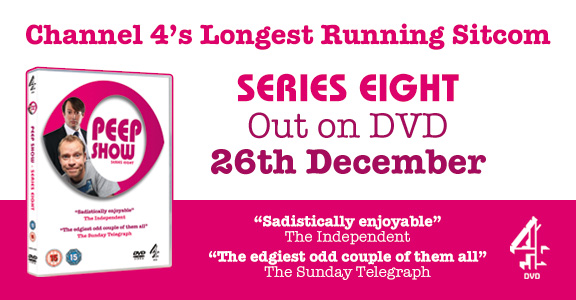 ---
"I'm far more worried about the final of Strictly Come Dancing, the Olympics, football… Cheaper DVDs or Netflix is a different market to us. "If there is something particularly large happening, people are distracted. A lot of people put the question to me; is cinema going to be made redundant by DVDs and downloads? My answer is absolutely not. I'm far more worried about the final of Strictly Come Dancing which is an appointment-to-watch. Staying at home is an entirely different thing. You've got nothing else on so what shall I do? I'll watch something on Netflix."
Rupert Gavin, formerly chief at BBC Worldwide, now at Odeon cinemas
The Hobbit: An Unexpected Journey still sits atop the UK box office charts, with a total of just under £36 million. The Life Of Pi has got off to an impressive start, with some £10.7 mullion thus far. Jack Reacher (£3.575 million) and Parental Guidance (£1.3 million) are this week's other new entries. With Skyfall passing the £100 million mark (see above), the other Christmas success stories included Rise Of The Guardians (£9.5 million) and Nativity 2: Danger In The Manger! (£8.64 million).
Hallelujah! You wait ages (or at least since 1997) for a Jeff Buckley film to come along and then, like the proverbial London buses, three of them come along all at once. For there are three different films due about the late singer, who tragically died 15 years ago. Greetings From Tim Buckley looks at both the singer, whose most famous song is a cover of Leonard Cohen's Hallelujah, itself again later covered Leona Lewis, and his dad Tim, who, for our younger readers, was a singer of some note too. The relationship between the two is also the subject for A Pure Drip, while Mystery White Boy is the only one of the three to carry an official tag, thanks to the involvement of Buckley's mum, Mary Guilbert, This will be the only one able to use his music… Praise be, indeed.
The James Bond franchise, 50 years and counting, may have been ignored by the Academy for years, but 007, his friends and enemies, will definitely be celebrated at this year's Oscars ceremony. The nominations may not be in yet, but with $1 billion in worldwide receipts it's going to be hard to ignore current outing Skyfall. And organisers this week confirmed that the 2013 event will include a tribute to James Bond and his own peculiar world. The franchise has only won two Academy Awards, got Goldfinger and Thunderball respectively, both for special effects.
Heartwarming story of the week comes from JJ Abrams, who shot up in our estimation when we read about how Abrams and cohorts arranged a special screening of the still as yet unfinished new Star Trek film, Into Darkness, for a leukaemia sufferer who may not make survive until the film's May 17 opening. Abrams heard of the sufferer's dying wish and his inability to see the special preview at IMAX cinemas. So he sorted a special showing himself…
Universal's been excelling at putting together some smart apps for its releases, heere's the latest for Lilyhammer…
We've been following the strange case of the Berberian Sound Studio sleeve this week, you can follow us on
www.twitter.com/theraygun
…
From the director of the original The Girl With The Dragon Tattoo, it says here…
And here's the latest from Bruce, we must admit, we're terribly excited about this one…
The controversy around this one is making for some excellent press coverage…
Let us count the ways in which this trailer is massively not for the squeamish and NSFW…