Dynamic Equilibrium 2017 Class Schedule




CE Courses with Nancy Toner Weinberger
Greetings in the New Year!
When I named and created my business, Dynamic Equilibrium, in 2004, the name represented the opportunity for change and innovation, as well as an acknowledgement that balance, a principle I treasure, is always in the present, and we must respond to the changing circumstances of life to remain in balance. As life and work have progressed, the name has stood the test of time, equally at home representing my individual endeavors and broadest community reach.

In tune with this focus, I am taking a sabatical from my teaching and my private practice for 2017. Following 36 years of teaching adult vocational skills and 40 years of private practice, I have decided to take the year for personal evaluation and inner seeking, as well as spending more time with my family. I am looking forward to enough leisure to complete some home projects and some creative projects that always get put on the back burner in favor of "work,"- easy to do when you love your work! But my inner self is calling for a change- whether permanent or just a respite I do not yet know. If you would like to keep up with me, you can join my email list in the left column, or read my blog (the link is under the resources tab on DynamicEquilibrium.com and will be live next weekend.)

I will be teaching a few select classes this year (See the Class Calendar page), and I am always willing to schedule private tutorials for my bodywork students.
I'll send out any information about the profession in North Carolina, the Southeast, and the nation, whenever I learn something useful and verifiable. 
Looking forward to a thoughtful year of unwinding and rebalancing,
Nancy Toner Weinberger 


T

eaching Skills Classes this year:
My popular workshop for becoming a CE Provider, Teaching Skills for the Workshop Leader is scheduled twice this year. You get personalized help developing

your

class in a small group setting and learn what you need to know about the CE Provider application process, regardless of who you are submitting to. Learn from an expert and enjoy the support from colleagues in the workshop. You will have space and time to turn your aspiration into reality. A true workshop!
March 24-27 (Fri-Mon) Raleigh, NC at the TMO Education Center
September 29-October 2 (Fri-Mon) Raleigh, NC

at the TMO Education Center

Each workshop awards 24 NCBTMB-approved CE credits. Tuition: $595

Since there has been a price increase this year, I am offering a

special roll-back price

of $545 if you register before March 1st for either of these classes with a $100 tuition deposit. Use code OWL2017 to get the $50 tuition discount.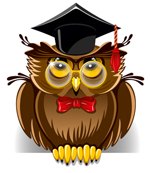 For more information and to enroll visit www.DynamicEquilibrium.com. The Calendar page has quick links or choose from the dropdown menu on the home page. All classes are taught by Nancy Toner Weinberger. Call 919-562-1548 or respond to this email if you need guidance, or would just like to meet the instructor by telephone.




Power vs Pain, a one-day class in adding Muscle Recruitment Technique into your practice based on the teachings of Dr. Milton Trager. We ask the client to respond to a stimulus we give them. Then we get them to refine their response- lighter, stronger, quicker, easier, slower- teaching the mind how to reconnect to the musculature. And in so doing, pain and tension slip away. The mind connects to the power of organized response through the muscles and wakes up! It really is an amazing technique! For athletes, injuries, and chronic pain. October 14, at the NC Massage School in Cornelius for 8CE.




Ethics: Dynamics of transference/counter-transference, emotional suppression, emotional repression, and abreaction (4 CE) August 27, at the TMO Education Center, North Raleigh

Register with Dynamic Equilibrium for these classes using the Calendar page for online registration, or send an email.