Holland's most abroad touring female artist of 2022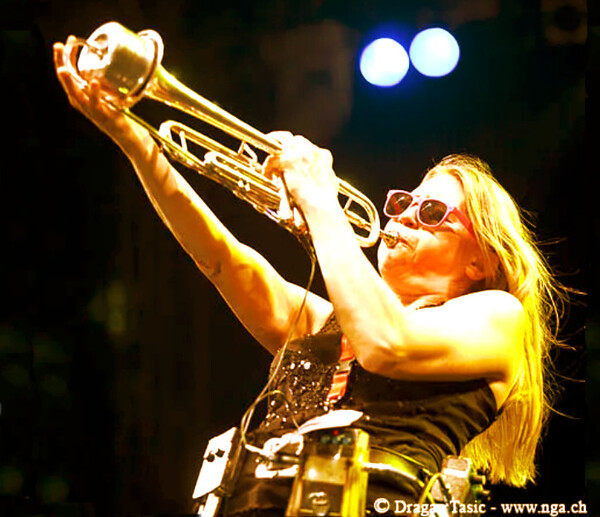 Dear Music Friends, how is Summer of 2023 going for you?
We're full speed gigging through vacation season at nice festivals, while concurrently gearing up for the fall and fervidly catching the 2024 gig opportunities, as they pop up (perhaps eagerly making up for pandemic-borne losses?)...
Finalizing our Nov. 2023 Quatar tour ft Duo Laroo/Byrd at the Eurofest in Doha
Switching our Duo's Sept. tour in Brazil to Nov. 2024 w the Saskia Laroo Band
Prepping my first Artist in Residence festival appearance Netherlands south due End of Spring 2024
Some recent tidbits and highlights since we just hopped over the ocean to continue with some gigging in the US
Sat. Aug 19, 3:30-4:30p: Jazzkia Meets HipHop ft Warren Byrd @ Sigourney Square Family Fest, Hartford, CT (outdoor, free admission)

Wed. Aug 23, 4-5p: Saskia Laroo Band ft Warren Byrd @ Atheneum Square for Hartford Street Stages 

(outdoor, free admission)

Sat. Aug 26, 5:30-9:30p: Laroo/Byrd Funky4 @ Music Restaurant "The Flying Monkey", Newington, CT (free admission, reservation recommended @ 860-436-5144)
If you've got a chance, have a look at our recently overhauled websites:


Your music friends,
Saskia Laroo 
& Warren Byrd
saskialaroo@hotmail.com | byrdspeak@hotmail.com
See back on 
Like and follow us on 
FESTIVAL

 AFTERMOVIE 

Apr 27, 23
Royal Jazz on Kingsday @ De Bullekerk

The Saskia Laroo Band ft Ronald Snijders 

 
The
FPK
has supported our upcoming tour to Brazil, 
tours to India and Thailand in 2022 and many other.