ZAVVI IS 10…
…ONLINE RETAILER CELEBRATES
EONE ACQUIRED BY HASBRO…
…PEPPA, MASKS AND ALL FILM AND TV IN $4BN DEAL
THE END IS NIGH…
…EXTRAS BOOST AVENGERS RELEASE
FRIGHTFEST KICKS OFF IN SIGNATURE STYLE…
…REACTION TO OPENING DAY…
…AS FOPP GOES AFTER HORROR FANS
ASTERIX IS NOT GALLING
HITSVILLE IS A HIT
SKATE OR DIE
INDICATOR SEES A BIRDY
FDA NAMES NEW CHIEF…
…AS FCPA STAYS VIGILANT
CHRISTOS GLARIDIS RIP
TRAILERS OF THE WEEK
---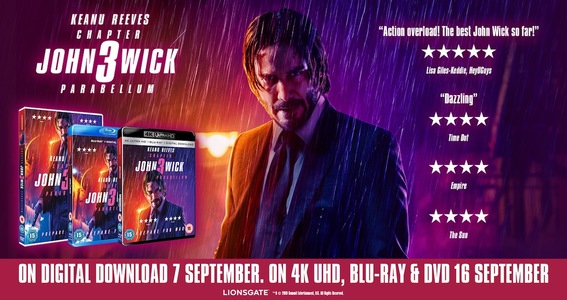 ---
If you can't read this newsletter or see the ads, please click here.
It was a good week for… Happy birthday to Zavvi…
It was a bad week for… Illegal streaming operations given cease and desist notices …
At a time when retail is, according to most national newspapers at any rate, struggling, and we are constantly being reminded about the challenges for physical entertainment, we'll start off this week with a celebration. For online retailer Zavvi is 10 years old this week, and kicked off its birthday celebrations with a raft of promotional activity, with offers including a major Arrow Video buy one get one free have all gone up online. Zavvi was originally the new name for Virgin Retail after a management buyout. It fell into administration during the glut of industry and retail woes that followed in the wake of the financial crash. It was brought by burgeoning online retailer The Hut Group 10 years ago and, relaunched as zavvi.com, an online only operation, rising like the proverbial phoenix from the ashes, establishing itself as one of the leading online retailers across entertainment. Commenting on the 10-year anniversary, Markus Bhatia, who worked at both the short-lived post Virgin bricks and mortar Zavvi and is now buying director for the lifestyle division at The Hut's successful operation, with zavvi.com under his watch, said: "It's funny to think 10 years on rather than looking out across Oxford Street from the rooftop of the Zavvi Megastore it is now the view of Manchester airport which truly encapsulates how global we have become. As I look across the office floor I am reminded of the dedication and passion of a group of people that have ensured Zavvi is still relevant to the consumer. Zavvi has really become the home for pop culture."
As well as a wealth of deals as part of its celebrations, see here for more, the activity also ties in with its recently launched Red Carpet scheme, which offers next day delivery on items ordered up until 11pm, as well as exclusive upfront offers and assorted deals, including free merchandise when certain spends are reached, all for an annual subscription of £9.99. Commenting on its birthday celebrations, Zavvi's Steve Cook said: "To celebrate 10 years of zavvi.com we are launching loads of amazing new exclusive products that really encapsulate where we are as a retailer in 2019 and what products our customers want. The launches include two 10th anniversary film exclusives and a couple of mystery film products, backed up with 100s of great deals across DVD & Blu-ray mean we are going to deliver one of our biggest sales events of the year. And of course we will be having a party in Manchester to celebrate and I gather Markus is paying!"
---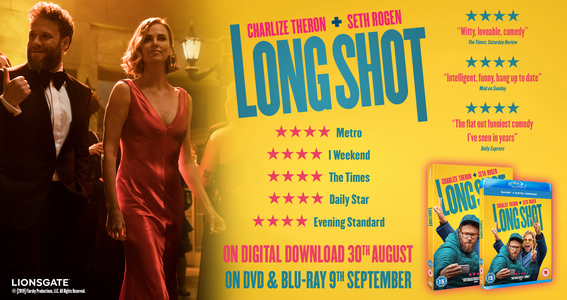 ---
Big deal news of the week, which blindsided many in the industry, was the news that toy giant Hasbro has acquired eOne. The deal covers the entire group, with long-running franchises such as Peppa Pig and PJ Masks, as well as the recently launched Ricky Zoom, joining the Hasbro toy empire. But the $4 billion deal (or £3.3 billion in the falling pound) also covers everything else eOne owns, including its film and TV arms. The move took many by surprise, so much so that few in the home entertainment industry knew what the ramifications would be, or how the logistics would work. Comment came from a variety of sources. Brian Goldner, Hasbro chairman and chief executive officer said: "The acquisition of eOne adds beloved story-led global family brands that deliver strong operating returns to Hasbro's portfolio and provides a pipeline of new brand creation driven by family-oriented storytelling, which will now include Hasbro's IP. In addition, Hasbro will leverage eOne's immersive entertainment capabilities to bring our portfolio of brands that have appeal to gamers, fans and families to all screens globally and realize full franchise economics across our blueprint strategy for shareholders. We are excited to welcome eOne's talented employees from around the world into the Hasbro family." eOne chairman Allan Leighton said: "On behalf of the board of eOne, I am very pleased by this exciting development, which is a testament to eOne management's vision, leadership and solid execution. This transaction creates significant, immediate value for our shareholders as it recognizes the strength of our future-facing business model.
Further comment came from eOne ceo Darren Throop, who said: "Hasbro's portfolio of integrated toy, game and consumer products, will further fuel the tremendous success we've achieved at eOne. There's a strong cultural fit between our two companies; eOne's stated mission is to unlock the power and value of creativity which aligns with Hasbro's corporate objectives. eOne teams will continue to do what they do best, bolstered by the access to Hasbro's extensive portfolio of richly creative IP and merchandising strength. In addition, the resulting expanded Hasbro presence in Canada through eOne's deep roots will bring world class talent and production capabilities to Hasbro. Along with our leadership team, I look forward to working with Hasbro on our joint growth and success for many years to come." And Hasbro cfo Deborah Thomas added: "By combining two profitable and financially disciplined companies we expect to unlock value in the short- and long-term for our stakeholders. eOne's brands and TV and film expertise, together with Hasbro's brands, toy and game innovation and licensing capabilities, positions us to more quickly drive revenue and profit over the medium-term."
---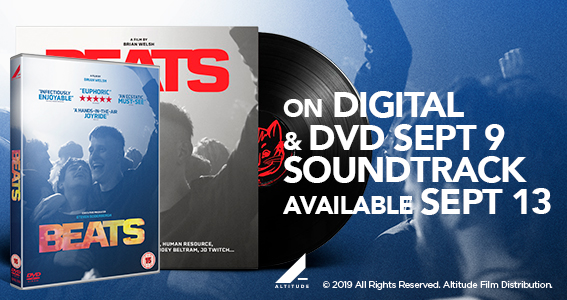 ---
The big title of the week landed in digital stores on Monday, as Avengers Endgame was released by Disney. And, as befits a title that is now a box office record-breaker worldwide, word is that it got off to a flying start. Comment on the release came from Virgin Media Store and Virgin Movies senior manager Adrian Zak who said: "Endgame is doing very well - so far outperforming the previous stellar performance of Infinity War at the same point in its window. We've ensured the title is everywhere this Bank Holiday to keep it front and centre for our customers. The digital version also includes hours of bonus features including Deleted Scenes, a gag Reel and a suite of featurettes including a Stan Lee tribute and The Women of the MCU."
We headed off to PR company DDA's HQ in Victoria, London, to a viewing room for a special peek at the the aforementioned special features for the home entertainment release of Avengers Endgame, now officially the highest grossing film of all time at the global box office. The title is, as if you didn't know, out on digital formats this week, with a physical bow to follow on September 2. We, along with other press – they've been a few of these events, with Disney and its agency taking journalists through the assorted extras – got to view featurettes, deleted scenes and a gag reel from the film. As Scarlett Joahansson Chief among them is a featurette featuring Stan Lee, Marvel creator and the man who's appeared in all of the films leading up to, and including Endgame. "I was born under a lucky star," said the creator of the universe, who sadly died earlier this year. "I'm lucky enough to get little cameos in them. I love doing cameos, there's no real responsibility. [Although] I don't think of it as cameos, more as a supporting role I play." It shows the warmth that the Disney empire and talent involved think of him too and provides a slightly downbeat but also uplifting ending to the current strand of Marvel films, in the same way as the movie itself does. In a specially filmed sequence introducing the film, directors Anthony and Joe Russo said it was seven uninterrupted years of work for them ("the opportunity of a career") or as Scarlett Johansson noted in another sequence, "I've had 10 years of this sh*t." (Asterisk for firewall reasons.)
---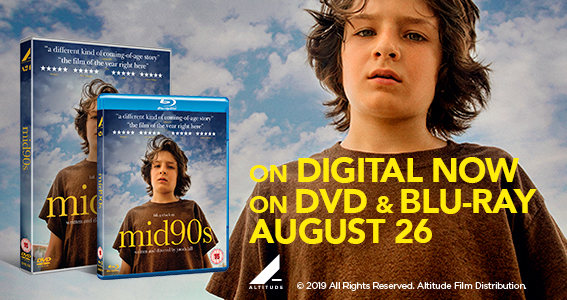 ---
And so, if it's August Bank Holiday weekend, then it must be time for Arrow Video FrightFest and scores of horror fans have descended upon Leicester Square and the West End for this weekend's fun, frolics, blood, guts and gore in and around the Cineworld as well as the Prince Charles Cinema. The proceedings got off to a lively start with Signature's forthcoming release Come To Daddy opening the festival. It's one of a record 10 films on offer from the independent this year. As the company's Emilie Barra told The Raygun: "It's an absolute delight as always and a record-breaking year for Signature as we have 10 films selected: five Frightfest Presents and five Signature titles – including the opener Come To Daddy and closing film A Good Woman Is Hard To Find. Thursday night's UK premiere of Come To Daddy was an absolute triumph with director Ant Timpson, writer Toby Harvard and actor Michael Smiley in attendance! The film is set up for release early 2020 and will have more genre festival support in the coming weeks so watch this space!" For more on two of these, head here for the FrightFest brochure, including words from The Raygun's own Tim Murray…
Meanwhile, we also sought out the rather busy FrightFest team to see how things were progressing from their end, and, despite the madness around W1, we heard back from one of the quartet, Alan Jones. He said: ""It's clear the appetite for the horror fantasy genre is getting stronger if FrightFest audiences are anything to go by... Our opening night was rammed with the trilogy of terror - Come To Daddy, Crawl and Scary Stories To Keep You Awake - and all stellar attractions raised the roof with each having major talent attachments for maximum audience enjoyment. I felt like we'd gone through three days already of top range titles, but there's so much more to come. For its 20th year FrightFest has delivered what the genre aficionado wants and its thrilling when they respond the way they have."
Arrow Video FrightFest organisers and associates always try and make out-of-towners and non-London folk as welcome as possible, directing them to restaurants, hotels and the likes, as well as, through the FrightFest social media account, directing them to outlets such as Fopp, at nearby Cambridge Circus. And it's good to see Fopp is making the most of it, with a store-led promotion focusing on FrightFest-friendly titles and those on the FrightFest Presents label. You can see it here, and the store's Lindsey Hodgson told The Raygun: "FrightFest started out as a very local event to us here in Covent Garden, launching at the Prince Charles Cinema in 2000, and many of our colleagues and customers love the festival, and will attend screenings every year. The horror genre is such a varied and fun one (and FrightFest is great at selecting titles that blur the boundaries of horror definitions, so you get many intriguing not-quite-horror films too) that we see this as a great chance to put together some displays show-casing some of the best horror movies out there. We feature many of the films showing at FrightFest in our As Seen At section in store, allowing our customers to revisit the movies they've seen in their own home, or to pick up a copy of a film they weren't able to go to see. We love having an excuse to promote horror outside of the traditional Hallowe'en period."
---
---
To the Vue in Leicester Square on a Sunday morning for a special screening of a new film featuring everyone's favourite battling Gaul, Asterix, in The Secret Of The Magic Potion. The animated film is due at cinemas on August 30 and is a perfect end of summer holidays adventure for the family. It's a bundle of fun, as Asterix, pal Obelix and druid Getafix set off on a mission to find a new magician to create the potion that gives the tribe the strength to take on the Romans. It went down a storm with the assorted families, including a wealth of Instagrammers and influencers, which bodes well for its theatrical release and later home entertainment bow from our friends at Altitude. As well as enjoying the film, there was, of course, the requisite fun in the foyer (featured on our twitter and social media, as you'd expect…). Commenting on the film, Altitude's Adam Eldrett said: "We are delighted to be working on a new Asterix film that will be in cinemas and on Sky TV from August 30 and heading to home entertainment in Q1. Our launch event last Sunday went brilliantly with lots of love for the franchise coming out on social media, it's amazing to think how this brand has crossed generations and has retained so much of its original charm. I have always been a fan and as a fan can unbiasedly say the new film is brilliant! We are supporting the film with a strong campaign and working closely with the publishers of the book across all forms of the release."
And while we're on Altitude screenings, we were also lucky enough to attend a special preview of the forthcoming documentary Hitsville – The Making Of Motown. The film, due at cinemas on September 30 for a special one night only screening featuring footage from the US Premiere, ahead of a wider theatrical bow early in October, with home entertainment to follow, is another marvellous and hugely commercial music documentary. It charts the early years of the Motown label using current interviews and archive footage and is definitively a feelgood classic – it left us positively beaming and founder Berry Gordy, long-time collaborator Smokey Robinson are genuinely inspirational. The company's Adam Eldrett said: "We were talking this time last year about Spitfire, one of our theatrical-event releases that went onto to become a huge hit on home entertainment. We are putting on a similarly ambitious event this October with the release of Hitsville - The Making of Motown. This is the remarkable story of the creation of Motown records, which went on to become the most successful record label of all time. It is a must-see for any fan of Motown and we are working closely with Universal Music, which is set to release a new 60th anniversary collection in conjunction with the release. The film will be released on October 4 on Digital and October 7 for our physical release and will be capitalising on all the amazing press coverage we are already starting to see break around the film which comes out in the US this weekend, Supremes star Mary Wilson has already been completing a hectic press schedule promoting her new book, the soundtrack and the release of the film!" The soundtrack to the film – a belter, as you might expect – is due at the end of September, with a big campaign behind it, which will further drive awareness and anticipation for the film across theatrical and home entertainment.
Sticking with Altitude, and the company has a big home entertainment release due in stores on August 26, which adds to its diverse and eclectic slate. It's Jonah Hill's first film behind the director's chair, Mid 90s, which is certainly one for the skating crowd. Commenting on the release, the company's Adam Eldrett said: "Arguably one of the coolest films we have ever released at Altitude, it's a must watch for anyone who grow up in the 1990s or has any interest in that area. If you ever owned a skateboard the film is also immediately relatable! Jonah's directorial debut it certainly of some excitement and will be interesting to see what he does next. The film has been performing well on iTunes since release earlier this month and comes to DVD and BLU RAY on Monday."
---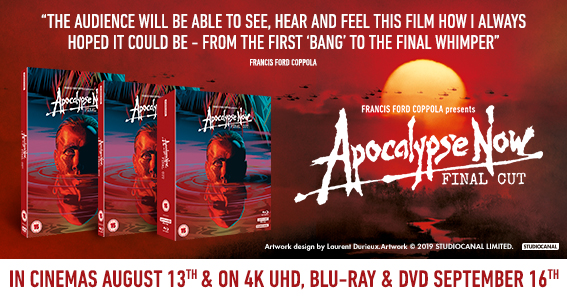 ---
Forthcoming titles news and fresh off the back of its lavish box set for Norman J Warren's horror masterworks, Powerhouse has unveiled the October titles due from the Indicator series in the next couple of months. We'll leave it to the company's Sam Dunn to update us. He said: "Sales of our two recent Blu-ray box sets - Bloody Terror: the Shocking Cinema of Norman J Warren, 1976-1987, and Marlene Dietrich and Josef von Sternberg at Paramount, 1930-1935, have been strong, with customers reacting very positively to the feature presentations, extensive extras, and lavish packaging and design of both sets. As we look forward, we have a number of world and UK Blu-ray premieres lined up for September and October, including the BFI restoration of the Trevor Howard classic They Made Me a Fugitive, our own restoration of the rarely-seen Anne Heywood-James Booth drama 90° in the Shade, and Sir Alan Parker's incredible Birdy, starring Matthew Modine and Nicolas Cage. The new and exclusive extras on this last title include an audio commentary with its celebrated director and an interview with Modine. Later in the year, we have the long-awaited return of one of our best-loved box-set series. But I'll say no more about that for now - we'll be revealing more soon."
The Film Distributors' Association has announced a new chief executive to replace outgoing supremo Mark Batey. Andy Leyshon joins from consulting at Gower Street Analytics and boasts stints at the likes of STX International, Universal and Momentum. Lord Puttnam of Queensgate CBE, FDA President, said: "This is an enormously important appointment for FDA. As Andy knows better than most, film is an influential, dynamic part of the UK's growing creative economy, yet it comes at a time when the business is facing unprecedented challenges as consumption patterns ever more rapidly evolve. Andy's formidable strengths and exemplary track record can only help sustain and develop the FDA's role at the heart of the industry's development." Andy Leyshon said: "I'm very excited to be joining FDA at what is a busy time on so many strategic and policy fronts. Distribution is the beating heart of the UK film industry and FDA is a vital, potent voice in shaping the sector's successful future path. We have a wonderfully diverse membership and it will be an honour to work with and represent them over the coming years." Outgoing CEO Mark Batey, who has held the post for two decades, said: "I could not be happier to be handing over the reins of FDA to Andy Leyshon. He is one of the UK's most experienced and passionate film distribution professionals and will prove a terrific asset. I wish him and all my FDA colleagues every success and happiness in the busy years ahead."
New FDA chief Andy Leyshon will also be overseeing anti-piracy group the Film Content Protection Agency. The organisation is about to launch a training video for cinema staff, which will, the organisation said, "summarise in five minutes what the key issues are and reminders on how to deal with them" when it comes to camcordering. Outgoing FDA chief Mark Batey added: "You can never ever ease up on safeguarding films in cinemas – these days there's constant vulnerability and it can be hard to stop high-quality copies from being taken. The UK is of course one of the most at-risk territories because of release patterns, English-language soundtracks and 10,000 public shows every day across the cinema estate. So incredibly important that the programme to prevent theft at the front line continues, and I'm sure it'll go from strength to strength under Andy's wise leadership."
It is with great sadness that we report on the recent passing of Christos Glaridis, most recently director of operations at Visual Data, who sadly and tragically died at the age of 42 earlier in August. Christos started his career at Dubbs-Eyeframe where he worked his way up to the senior management team as Technical and Operations Director and co-ran the company for a number of years. During this time, as well as giving many people their first chance working in the industry, he helped grow the creative and digital arm, Eyeframe, into one of the most successful authoring companies in Europe winning a number of awards for DVD and Blu-ray releases. From here Christos also played a pivotal role in the development of the digital side to the business. After a number of years growing the company, Christos saw the company acquired by Premier where he oversaw the design and build of the new facility in Berwick Street before moving on to Perform, a global sports media business, for a short stint before taking up the position of Director of Operations at then re:fine prior to the acquisition and re-brand to Visual Data. As part of the senior management team, Christos supported the company expansion across all areas including Digital, Authoring, 4K and QC. He was a warm and lovely man, someone we always had a long chat with at the BASE Awards, the annual Visual Data party and elsewhere in the industry's social calendar and he will be sorely missed by friends and family. He leaves a wife, Kelly, and son, Alex, and the family have requested that if anyone wants to remember him, they can donate to https://macmillan.tributefunds.com/christos-glaridis We're sure you'll join us in sending our most sincere condolences to his family, friends and colleagues.
---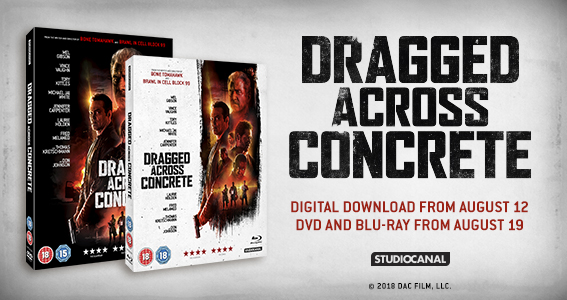 ---
"This is just one of the tactics we deploy against people committing offences that affect sports rights holders and broadcasters. We have a programme of continuous activity targeting different elements of the global piracy landscape, with consideration given to the scale of the offending so that the most effective and proportionate response is deployed. The message is clear. If you are involved in any way in providing illegal streaming services, on any scale, you are not invisible or immune from action from FACT, rights owners and law enforcement. We would like to thank all the police units and the GAIN for their assistance in this successful initiative and look forward to further collaboration in the future."
FACT chief executive Kieron Sharp after news that the organisation had kicked off the football season with a series of raids on premises, issuing cease and desist orders to companies to suppliers suspected of supplying illegal sports streaming content.
"The Government Intelligence Agency Network (GAIN) is a collaboration of government agencies and other partner agencies who identify opportunities to make it harder for organised criminals to operate. Our multi-agency disruption activities are aimed at taking away their means to do so, and ultimately preventing them from committing the crimes that harm our communities. In this case, these Cease and Desist notices intend to highlight the real harm those trying to make a quick buck out of illegal streaming are inflicting. Their actions are feeding a wider illicit industry which not only denies the economy of millions both in copyright theft and undeclared income but poses a direct risk to our communities due to their lack of parental controls and fire safety. This type of activity is also often a cog in a larger criminal machine, often ultimately funding drugs, weapons and people trafficking."
National GAIN Coordinator Lesley Donovan.
Every now and then stories surface that The Matrix franchise is set to return, but those rumours and dreams look definitively set to become a reality. For according to reports this week, this is now going to happen. Original stars Keanu Reeves and Carrie-Anne Moss have returned and signed up, as has co-creator Lana Wachowski. Warner Bros. supremo Toby Emmerich said: "We could not be more excited to be re-entering 'The Matrix' with Lana. Lana is a true visionary — a singular and original creative filmmaker — and we are thrilled that she is writing, directing and producing this new chapter in The Matrix universe."
No Time To Die. That's right, after months of speculation, the title of the next and long-awaited James Bond film was finally revealed this week. It's got all the right elements – time and death, two themes that the 007 franchise has often referred to in its storied history. The announcement came through the form of social media, you can see the announcement here https://youtu.be/ChJ_afRiUzo After what seems like an eternity, the film is due out at Easter next year.
This week's big Marvel news follows the spat between Sony and Disney that has seen the two falling out over Spider-Man. It appears as if the two studios are going their separate ways, which will see Spidey going solo into his own films with Sony, and essentially exiting Marvel films such as recent Avengers outings. The dispute is of course, over financial issues, with the pair failing to agree on how the money is split… Cue endless speculation from assorted Marvel watchers everywhere, assorted petitions and plenty of memes…
B3 Media is currently looking for BAME writers, artists, producers and filmmakers to join its labs in the autumn, with the labs whittling down to six projects which will then be mentored and supported with the end projects being aired. More on the Lottery-funded, Screenskills-backed scheme over here www.b3media.net/talentlab
Alien. But underwater. But not Alien3
THE OBLIGATORY GDPR BIT
You're on The Raygun newsletter mailing list, which has been running for eight years, because you requested it, have been recommended to us or sent us emails. You can unsubscribe at any time, if you're daft, using the link elsewhere or by emailing as below. But of course, you don't want to do that, do you? We don't share your information with anyone else, we don't like cookies and we're the good guys. We care because you do…
To subscribe to The Raygun newsletter, please email
info@theraygun.co.uk
with subscribe in the subject matter
To unsubscribe, email

info@theraygun.co.uk

with unsubscribe in the subject
For editorial or advertising queries, contact

tim@theraygun.co.uk