In This Issue:
Prosperident Hall of Shame
---
We have recently updated our
Hall of Shame
  so that it profiles over 100 embezzlers.  Are any of them working in your office?
| | |
| --- | --- |
| Aug 4 | Alabama AGD, Destin FL |
| Sep 9 | Seattle Study Club, Houston TX |
| Sep 30 | Calgary Specialists Study Club, Calgary AB |
| Oct 15 | Pacific Coast Society of Orthodontists, Palm Springs CA |
| Oct 21 | Argyle Group, Ottawa ON |
| Oct 22 | Alberta Society of Dental Specialists, Edmonton, AB |
| Oct 28 | Spectrum Day, Toronto ON |
| Nov 4 | PEAK Education, Novi MI |
| Nov 10 | Carestream Global Oral Health Summit, Las Vegas NV |
| Nov 16 | Harbor Dental Society, Lakeside CA |
| 2017 | |
| Jan 18 | St Helens Shadow Study Club, Vancouver WA |
| Jan 26 | topsOrtho topsFest, Newport Beach CA |
| 26 Jan | Manitoba Dental Association, Winnipeg MB |
| Feb 3 | Newport Harbor Academy of Dentistry, Newport Beach CA |
| Feb 24 | Chicago Midwinter Meeting, Chicago IL |
| Mar 9 | Greater Philadelphia Valley Forge Dental Society, Philadelphia PA |
| Mar 10 | Pacific Dental Conference, Vancouver BC |
| April 7 | UCSF Alumni, San Francisco CA |
Our most-requested presentation is called "How To Steal From A Dentist".   
To book us for your meeting or study club, click
here
or call us at
888-398-2327
.
Did you miss a previous newsletter?  We archive them here.
Guest Article -- Laura Hatch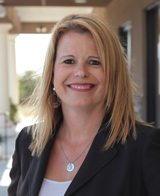 David Harris describes his friend Laura Hatch as a "bastion of common sense".  After building several successful offices with her dentist husband, Laura started her consulting firm with the interesting name "Front Office Rocks".
Three Vital Keys to Finding and Training Good Employee
s
Is it time to bring on a new employee? I know a lot of office managers and dentists are frustrated with the entire hiring and training process. As an office manager myself, I get it. But I have good news: the process doesn't need to be a negative one, if you go at it the right way. In my experience, there are three key aspects of hiring and training that will make the process less painful and far more effective.
First, step back and check your attitude about the process. If you go into the hiring game with the attitude that there are no good employees out there, then guess what? You won't find any. 

I was discussing embezzlement with my friend Rick Willeford last month.  Rick is a CPA and engineer who founded
DentaMetrix
, a company that helps dentists and consultants make sense of their data. 
Rick was analogizing embezzlement to, believe it or not, bird feeders.  He told me that he was having trouble keeping squirrels away from his feeder.
When he tried to buy squirrel-proof bird feeders, Rick was told that they don't exist.  Rick asked the hardware store clerk why.  
"How much time per day do you spend thinking about this problem?" the clerk asked Rick.  Rick acknowledged that it was less than 10 minutes.  "Let's consider this from the squirrel's perspective", the clerk said.  "He want nothing more than to steal your birdseed.  In fact, he thinks of nothing but that birdseed all day.  Of course he is going to beat you!"
Many dentists assume that their considerable intellectual prowess and lengthy education should give them an advantage over embezzlers.  And yet we see less gifted thieves successfully embezzle for years, so the bird feeder parable is accurate.  Thanks for the perspective, Rick!
Have embezzlement concerns?  Want to improve your practice's protection against embezzlement?  Give us a call at
888-398-2327
and we will be happy to help.  Or click
here
.

David Harris CPA, CMA, MBA, CFE, CFF
Chief Executive Officer
Probability of you being embezzled in your career 

-60%
Probability that you will regret deleting this newsletter if that happens

-100%