Tickets $15 in advance | $18 at the door | $5 Arts for All PDX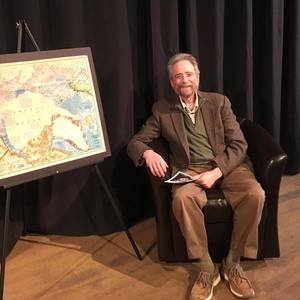 Thanks to so many of our friends and fans in Bend for helping get the word out about this show! Your support was off the charts! Julee Vadnais
.
and Alice Shiparo Huskey of The Cascades Theatre were terrific. Special thanks to David Jasper for his wonderful preview article in The Bulletin. We had a full house of enthusiastic Armchair Adventurer fans. (Lawrence even got a standing ovation.) If you missed the shows, either here in Portland or in Bend, you can order the audio. It's a double CD. Order today and we'll ship it to you when we return from Norway. Yes, you read that right. Lawrence and Lynne are traveling to Norway to experience Nansen's ship the Fram! Visit our Portland Story Theater Facebook Page for photos. We'll be posting as we go.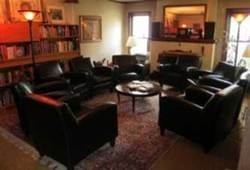 Start your summer off with our one-day intensive, where you will create new story material, learn about narrative structure and intentional storytelling techniques, and have a chance to share your stories while getting individual feedback. No performance. The next session takes place on Saturday, June 10th from 10:30 am-6 pm in Portland at the Home Studio of Portland Story Theater, also affectionately known as the Story House. Cost $150. Registration required.
Portland Story Theater's 2016-2017 Season is generously supported by The McIvor Family Charitable Fund; Tonkon Torp; Diane Ponti and Ward Greene; Polk Family Charitable Fund; Dana and Steve Dennis; members of the Portland Story Theater Board, Founding Circle, and Narrative Network, and many other individual supporters, as well as by the Oregon Community Foundation; The Collins Foundation; James F. and Marion L. Miller Foundation; Meyer Memorial Trust; The Kinsman Foundation; The Autzen Foundation;
NW Natural Gas; and
The Oregon Cultural Trust. Thank you!