By the Watchman
This edition we will cover the last Assistant Majority Floor Leader, Representative Paul Wesselhoft, the Majority Whip Representative Todd Thomsen, and an Assistant Majority Whip Representative Lisa Billy. This will prove to be an interesting story illustrating the differences between a true conservative Republican and two who masquerade as conservative Republicans.
We began by going to
www.ok.gov
to look at Wesselhoft's web page. Not commonly known outside his circle of friends is known that he is a Retired U.S. Army Airborne Ranger Chaplain. This is quite an accomplishment for this former enlisted man. His awards and decorations are many, although he humbles himself by not listing them all. He saw front line service during the first gulf war. We thank you for your service Major. We also found that Representative Wesselhoft is a member of the distinguished Conservative Think Tank, The Heritage Foundation.
We next went to
www.votesmart.org
to see what was available. What we found there was that he is no fan of the Research Institute for Economic Development receiving a rating in the low 50% to mid-60% consistently. At the same time he consistently receives a rating of 88% to 100% on Child Advocacy.
We next went to
www.followthemoney.org
to see about his campaign finances. We couldn't find a lot there, so we went to the Oklahoma Ethics Commission web site to see what was available there.. His campaign was financed all through political action committees and tribal governments. There was not a single individual donor to his campaign listed. This seems to have been true through most of his political career, yet he still continues to espouse strong Conservative values without caving to the pressure of special interest groups.
We next went back and looked at his voting record on issues that mattered to Oklahomans. Here is what we found.
HB 1397 Transvestite Birth Certificate Bill, Voted Nea, Conservative Vote
HB 2130 Obama Care, Voted Nea, Conservative Vote
HR 1004 Open Governance Bill, Voted Yea, Conservative Vote
HR 2171 Highway Bond Bill, Voted Nea, Conservative Vote
HB 1953 Governors Quick Action Fund, Slush Fund, Voted Nea, Conservative Vote
HB 1593 Municipal Employees Collective Bargaining Act, Voted Yea, Conservative Vote
HJR 1002 Property Tax, Voted Nea, Conservative Vote
HB 1446 Illegal Immigration Bill, Voted No, Liberal Vote
HB 1647 Open Carry Bill, Voted Yea, Conservative Vote
SB 154 Quality Jobs Act, Voted Nea, Conservative Vote
Representative Wesselhoft scores a 90 on the RINO index. This is one of the few members of House Leadership that actually scores well above the minimum score necessary to not be considered a RINO Republican.
We'll next take a look at Representative Todd Thomsen, the Majority Whip. We started by going to
www.ok.gov
to see what information was available on his web page. What we found was very minimal information. If it wasn't required to be there, it wasn't.
Mr. Thomsen consistently receives ratings from the Research Institute for Economic Development in the 90% or better. At the same time he receives consistent ratings of 60% from the OKWatchdog Positions on Consumer and Patient Advocacy. That should tell you who he is supporting.
We next went to
www.followthemoney.org
to look at his campaign finances. In all honesty, we were not surprised by what we found. A good many of his contributors are lobbyist or members of the Oklahoma State Chamber of Commerce. This was further enhanced by an accumulative total of corporate donations found at
this site
. Additional information on his 2012 campaign can be found
here
.
We suspect that Mr. Thomsen is there not to serve his constituents, but to make new contacts for his lobbying business once he is term limited in 2018. He should be term limited in 2014 by his constituents. We took a look at his voting record on subjects that mattered to Oklahomans. Here is what we found.
HB 2130 Obama Care, Voted Yea, Liberal Vote
HR 1004 Open Governance Bill, Voted Nea, Liberal Vote
HR 2171 Highway Bond Bill, Voted Yea, Liberal Vote
HB 1953 Governors Quick Action Fund, Slush Fund, Voted Yea, Liberal Vote
HB 1446 Illegal Immigration Bill, Voted No, Liberal Vote
SB 154 Quality Jobs Act, Voted Yea, Liberal Vote
These votes earned him a RINO Index Rating of 40%. That is far below the minimum required to be considered a conservative politician.
We next took a look at Assistant Majority Whip Lisa Billy. How she managed to wrangle a leadership position with her record, we'll never know, but she did.
We went to
www.votesmart.org
to see what information on Lisa Billy was available. There we found that she consistently found that she received a rating in the mid to high 80% range from the Research Institute for Economic Development. Remarkably at the same time she received a rating of between 80% and 100% from the Oklahoma Institute for Child Advocacy. It should be noted that these ratings are at least 5 years old and may have changed since then. That same year, 2008, the Oklahoma Center for Consumer and Patient Safety only gave her a rating of 75%. That is not looking out for our people.
We next went to
www.followthemoney.org
to look at her campaign finances. Although her campaign did include a lot of individual donors, it was indicative of many liberal politicians that a vast majority of her donations were received from political action committees. What was indicated was a vast majority of the donations were associated with organizations that were members of the Oklahoma State Chamber of Commerce.
We next took a look at her voting record on subjects that mattered to Oklahomans. Here is what we found.
HB 2130 Obama Care, Voted Yea, Liberal Vote
HR 1004 Open Governance Bill, Voted Nea, Liberal Vote
HR 2171 Highway Bond Bill, Voted Yea, Liberal Vote
HB 1953 Governors Quick Action Fund, Slush Fund, Voted Yea, Liberal Vote
HB 1446 Illegal Immigration Bill, Voted No, Liberal Vote
HB 1647 Open Carry Bill, Voted Nea, Liberal Vote
SB 154 Quality Jobs Act, Voted Yea, Liberal Vote
This voting record earned her a RINO Index Rating of 30. There was only one Democrat with the same or lower RINO Index Rating. She is doing a disservice to the people of her district, the Republican Party and to the State of Oklahoma by voting in this manner.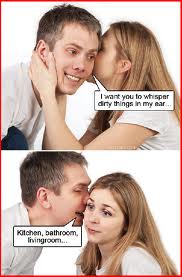 Words mean things is on of my favorite sayings when things don't make sense so last week while reading an Oklahoma GOP newsletter the word "hogwash" came to mind I got to thinking about what it meant. Now mind you, I had really never thought about the word and how it was used but it turns out that hogwash isn't the rinse and conditioner used right before a hot date in Rep. Tommy Hardin's home town but a term that came out of 15th century England. The word "wash" meant waste liquid or food refuse from a kitchen that was put to good use feeding that early version of the garbage disposal; the hog. Hogwash then referred to what we would call "swill" in modern farming times. But by the early 16th century the word hogwash could also be used to describe cheap, poorly made liquor, then in modern English the term became equated with anything that is badly done or ridiculous.
So despite my ignorance of the origin of the word, hogwash certainly fit the description after reading an article in the State GOP newsletter that announced State GOP Chairman Matt Pinnell's decision not to run for the State Chair position in 2013. Among the glowing description of how Pinnell single-handedly saved Oklahoma was this bit: "Under Pinnell's leadership, Republicans now hold all statewide elected offices, all congressional seats, and have majorities in both houses of the state legislature--a first in state history."
Yeah, Pinnell came in June of 2010 in a year where a drunk could win public office if he was a Republican drunk and he gets credit for the wholesale defeat of Democrats statewide?
The article quoted Pinnell saying: "I've completed three tours of duty with the OKGOP and I'm extremely proud of our results. The next Chairman will inherit a well-oiled machine with solid fundraising totals and a record number of Republican elected officials and voter registrations. I've accomplished what I set out to do and look forward to helping a new Chairman in any way I can."
Okay, I suppose Pinnell is proud that Governor Fallin, the House, and the Senate had to be beaten to a bloody pulp before they understood that Oklaomans didn't want Obama Care. I suppose he is proud that the Oklahoma budget reached historical highs
twice
during his time as State Chairman. I suppose that Pinnell is proud of the fact that he presided over the rejection of thousands of Ron Paul Republicans and the wholesale disrespect of State Party rules and common decency.
The article went on to explain things somewhat when it said he was appointed in 2010 as the "Chairman of the State Chairmen" by Republican National Committee Chairman Reince Preibus, and that Matt has been directing the sharing of ideas and best practices among the nation's state Republican leaders. Sure explains why he wasn't doing anything here in Oklahoma, he was busy telling other Republicans how to run their state.
Now he wasn't too busy to throw the black woman out of GOP
Headquarters I suppose, he even had the time to ask her if she needed help in leaving that day. Mighty white of you, Matt..
Suffice it to say that the Oklahoma Republican Party will be far better off with Pinnell gone. Hopefully his female doppelganger RINO Pam Peterson hops on board the bus with him and maybe Oklahoma Republicans might be able to find a decent person to run the GOP.
The Government Wants our Sensitive Data?
Then they had Better Guard it Properly
Back in November we first started working on a story that dealt with allegations of state agencies operating without appropriate security measures prior to the IT consolidation. Four state agencies were specifically singled out due to the sensitive nature of the information that was potentially compromised and we started investigating the allegations, starting at the lowest rung on the ladder, holding off on submitting Open Records requests once we had developed sufficient information to ensure that we knew enough already about the incident to keep the wool from being pulled over our eyes. This article will cover the first state agency investigation, the Oklahoma State Bureau of Investigation (OSBI).
The original information that lead to this story was covered in a report put out by the Oklahoma Chief Information Officer where the state of Oklahoma's state agency internet and data security was discussed. Prior to consolidation many if not most of the state agencies had alarming security shortcomings including the Tourism Department which had only one of the recommended security procedures in place and that was a simple spam filter on their email accounts. No firewall, no antivirus, no incident response criteria or plan, no endpoint encryption, and no network monitoring so they knew who was on their system accessing their data. The result was that their point of sale/credit card terminals had been compromised with taxpayer credit card information and identities just sitting there waiting to be stolen. To make matters worse hackers from China taken control of parts of the Tourism Department's network! The Oklahoman and the Associated Press had looked into the security breaches but their published story was not only brief but it ended with this statement: "there is no indication that has occurred".
It is obvious that the state agencies and the media could not make this statement with any degree of confidence. Waiting some time for the investigation to go forward so as not to get in the way is one thing; but it is important that the people to know what really happened and is likely still happening at the non-consolidated agencies.
Public records on these incidents were scarce but slowly we began to receive more information after publishing an initial story on the security breaches. A copy of the CIO report arrived in the mail, followed by a clandestine recording of one of the meetings on the security shortcomings that covered three of the four security breach examples. But most troubling of all was the news that only one third of the state agencies have been consolidated with the largest agencies being the last to consolidate
IF
the CIO and open government forces can break down their resistance to comply with state law on IT consolidation. The two biggest concerns right now is the Department of Human Services and Higher Education, both of which have gone on record against the consolidation. Higher Education actually managed to get exempted from the law thanks to their lobbyists, paid for with your hard eared tax dollars of course.
In the case of the OSBI, the allegations were that they delivered background check information in an unencrypted plain text format via a publicly accessible interface. Emails procured from the OSBI through Open Records requests state that the OSBI admits submitting criminal record check requests via unencrypted email but their position is that no sensitive information was revealed because the information was sent to "customers" that had been vetted as low security risk. The contents of the email consisted of name, race, sex, and date of birth used for background checks for criminal histories. OSBI's former IT partner, the Office of Management & Enterprise Services, claims that a secure PDF rap sheet was returned to the customers via email. They were silent to the fact that once they were delivered those emails were vulnerable to the email accounts being hacked or compromised.
The original ACHS, Automated Criminal History Submission, program used at the OSBI was over ten years old and the process of replacing the system had begun in May of 2012 and included an upgrade in security features. According to the OSBI information technology the Old system came down on 5/2/2011, the 1st live user to the new system was on 5/25/2012, additional test users were added over the next week, and the system was fully active for all users on 6/2/2011. It is apparent though that the new system lacked security features.
Information obtained from the OSBI Open Records request did provide one interesting email that admitted "sending email to the CIO letting him know we have fixed the alleged issue by upgrading the application. We have submitted a request through the OSBI for a copy of that email. To make things clear, from reading the email exchanges, the OSBI legal counsel had asked the OSBI department for a copy of that crucial email but somehow the email wasn't in the supplied Open Record request documents. We will provide that email in a follow up on this story either late this month or in April.
Conclusions:
First we should commend the OSBI and Jimmy Bunn, the OSBI Chief Legal Counsel/Open Records Act Coordinator for his proper handling of the Open Records request. Mr. Bunn noted that previous consolidations of the IT functions within the OSBI into another state agency (OMES) had created problems in communicating with the former employees of the OSBI that originally handled the ACHS system.
Mr. Bunn did make one statement in his reply that we take issue with:

"As I understand the situation, the criminal backgrounds being transmitted by the OSBI were, in fact, open records pursuant to statute. At no point was sensitive, confidential, information at risk."
We beg to differ with Mr. Bunn's statement. The problem with the original allegation was that sensitive data was at risk with the OSBI's system in that the rap sheets were sent out via open email to "customers" that may well have been vetted and had been screened for the right to access the information but without proper security measures in place to protect that information once it had been transmitted. The fact that the OSBI had sent an email to the CIO announcing that they had fixed the "alleged" issues seems proof that there were concerns at one point and that those concerns were taken seriously once they became public.
The bottom line is that government may want to have our sensitive information available for responsible use by government and by businesses but it also has the responsibility to safeguard that information. The friction between privacy rights, big data, and consolidation of government services is real and there will have to be compromises on some privacy issues to deter illegal immigration as one example. But those public employees that hold the positions of power need to be held responsible for their actions and their inactions.