US FIGURES – HOME ENT BUSINESS UP
AMAZON'S BIGGEST CHRISTMAS…
…AND NETFLIX BREAKS RECORDS
GERMANY UP TOO, AS VOD TAKES OVER
ALITA JOINS ANTI-PIRACY BATTLE
SPIDERS TAKE OVER IN 2019
QUOTE OF THE WEEK
TRAILERS OF THE WEEK
---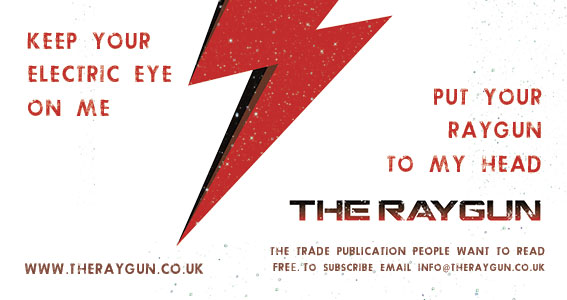 ---
If you can't read this newsletter or see the ads, please click here. We've been away for a few days for half term, hence the late running…
It was a good week for… 4K UHD is a star performer in the US…
It was a bad week for… Everyone's still got their fingers crossed for a positive outcome for HMV and its staff…
HMV administrator KPMG has confirmed there is interest acquiring in the retailer, although it has said there's no concrete offer from one of the names that has been cropping up in reports throughout the week. Online discounter BuyVia is among those mentioned as being in the frame, although a KPMG statement noted that it was not one of the companies currently in the running. " "The joint administrators can confirm that interest in the business has been received, although we're not able to say anything at this stage about the number of offers received or indeed, who they are from," it said. "However, we can also confirm that the administrators have not received an approach or had any contact from BuyVia to date." Industry observers suggest more than half a dozen have expressed an interest, with a few of those thought to be serious. HMV stores, meanwhile, have been busy over the past week or two, with some suggesting that sales have been well ahead of targets and forecasts for the time of year, boosted further by sale offers and more. That comes despite the lack of new releases in stores, which could otherwise have hampered business. Our in-store sources further suggest that public support has overwhelmingly been in favour of the retailer, with "99 per cent" of customers getting behind the retailer. More next week…
And as January rumbles along, there's plenty more year-end figures arriving too. Latest and chief among them were the 2018 stats unveiled by the US trade body the Digital Entertainment Group. They showed that home entertainment spending over the 12 months across the Atlantic ROSE by 11.5 per cent to $23.3 billion, a record figure. The star performer over the year was Q4, which noticed "especially strong" figures, up by 13 per cent and standing at $6.3 billion. Film was the key driver, particularly in terms of EST, while TV product actually saw a small decline in electronic sell through. EST was up 20 per cent in the fourth quarter and 14 per cent over the year. Video on demand increased by 22 per cent in the last three months of the year, while the 12-month total was up six per cent. And 4K UHD is a key category too – content sales across digital and physical were up 70 per cent for the year and 46 per vent in the final quarter. There are now 445 titles available on 4K UHD disc, and more than 680 4K titles on digital. Penetration of the ultra high definition TV increased by 61 per cent, players and devices enabled to play the state of the art format rose by an even greater percentage. Subscription streaming was up 30 per cent.
---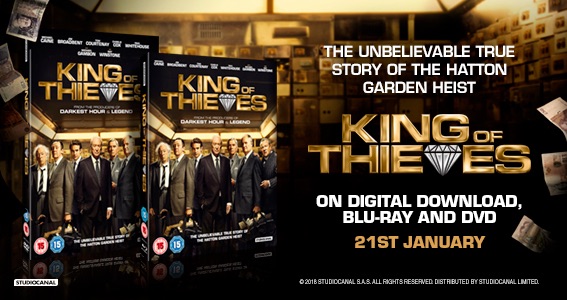 ---
Amazon has also been sharing some of its figures for 2018, with what it said was a "record-breaking holiday season". "This season was our best yet, and we look forward to continuing to bring our customers what they want, in ways most convenient for them in 2019. We are thrilled that in the US alone, more than one billion items shipped for free this holiday with Prime," said Jeff Wilke, ceo Worldwide Consumer. "Thank you to our employees all around the world who are committed to bringing our customers the widest selection of products with low prices and fast and free delivery options throughout the holidays and all year long."
Even the notoriously reticent Netflix, never one to shout about figures, got in on the act, crowing about the figures for its Sandra Bullock genre starrer Bird Box. The film scored the biggest seven day figures for any of the svod service's homegrown features, with more than 45 million accounts worldwide having watched the film in its first week. "Watched", according to Netflix, takes in anyone who's watched 70 per cent or more of the movie.
Some figures too from Germany, where spending topped the €9 billion mark for the first time ever, according to figures from Futuresource Consulting. Much of the growth has come from svod services, and while packaged media accounted for 90 per cent of total home entertainment sales a mere five years ago, it now takes up less than 50 per cent. Futuresource market analyst Tristan Veale said: "Some, but not all, of this deficit is being replaced by growth of digital purchasing or rental. By 2021, we expect consumers to spend more on renting or purchasing digital movies and TV shows than they will on DVD's and Blu-rays. However, transactional home video sell-through and rental is a declining market segment overall; spend is expected to fall by an average of 9% per year between 2018 and 2022." Futuresource had earlier predicted that 4K UHD shipments would total 100 million units this year and Veale noted: "UHD Blu-ray content continues to progress ahead of the expectations of many, with global consumer spend on track to reach $360 million this year. UHD Blu-ray has held onto its price premium and, as a result, consumer spend continues to outperform digital sell-through of UHD, despite the volumes being almost identical."
---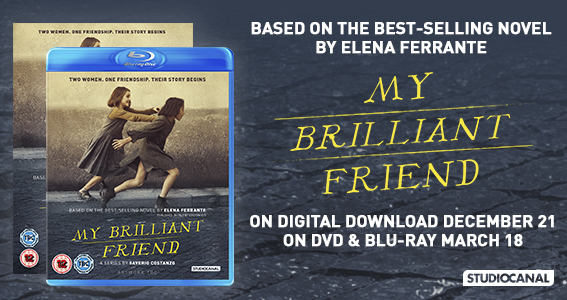 ---
2018, thanks to the year's biggest seller in The Greatest Showman, along with a clutch of others, was the year of the musical, and this year is also set to be, er, the year of the musical, with the likes of A Star Is Born, Bohemian Rhapsody and Mary Poppins Returns all tearing up at the box office. And one interesting figure that we touched upon last week, but thought was worthy of more mention this time around, concerns the film that arguably started the trend. Lionsgate's La La Land was a box office hit in the spring of 2017 and went on to score big on home entertainment after its awards success. Still it goes on too, with another six figure sum sold last year. Lionsgate home entertainment head of marketing Ben Grunbaum said: "The British consumer just loves a musical! La La Land has sold 600,000 units to date and did over 130,000 physical units in 2018. We're very much looking forward to the 2019 awards drafting for this multiple Oscar and BAFTA winner."
As for this week, it's as you were for much of the top 10 in the Official Film Chart, with The Greatest Showman in top slot, ahead of another musical, Mamma Mia! Here We Go Again. Risers include plenty of familiar faces, with Jurassic World: Fallen Kingdom, Ant-Man And The Wasp and MissionL Impossible Fallout returning to the top five, Skyscraper and Avengers INfinity War reappearing in the top 10, and A Quiet Place and the original Mary Poppins moving up into the top 20 in the listing, put togetgher by Official Charts Company in conjunction with the likes of BASE and ERA.
And back after the Christmas break is the Industry Trust for IP Awareness and its ongoing Moments Worth Paying For Campaign. The industry body has unveiled its latest ad, which is now appearing at cinemas and will have support through other media such as outdoors. As ever, it pushes the benefits of watching films legitimately, directing them to findanyfilm.com. The Trust has teamed up with Fox for an ad featuring its February 6 theatrical blockbuster Alita: Battle Angel, working with producer James Cameron, who has filmed a bit to camera showing the work put into a film of this scale ("You can't bring a story like Alita to life without pushing boundaries," says the Hollywood grandee in a piece filmed to camera). Commenting on the latest salvo, Sylvia Dick, head of audience engagement, The Industry Trust said: "Being able to work with Twentieth Century Fox and get access to James Cameron on a title like Alita: Battle Angel is a fantastic opportunity for us to reach 16-34-year-old males, who we know are the core infringers, with our message. The film is crammed with action-packed and visually stunning moments that are truly worth paying for. Our goal with this trailer was to highlight the state of the art projection, cutting-edge effects and the incredible sound design of Alita directly from the filmmaker to appeal to the 16-34 male audience and inspire them to make the right choice, by paying to watch the film in the way it was meant to be seen – on the big screen." Chris Green, UK md, Twentieth Century Fox said: "We're thrilled to partner with the Industry Trust on this exclusive Moments Worth Paying For trailer for Alita: Battle Angel, starring the visionary filmmaker James Cameron. With so many amazing films on their way in 2019, including the action-packed and visually stunning Alita, we want to do all we can to encourage audiences to view them the way they were intended, in the very best quality on the big screen at the cinema."
---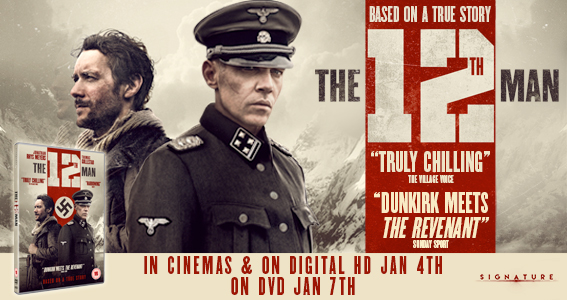 ---
To eOne's offices up near Warren Street in the heart of London to hear about the next few months from the company, which, after a quiet Q4, is coming into its own for the first three months of 2019. For while it has a raft of titles at home entertainment, the first part of the year also sees it releasing a strong slate of awards-friendly titles at cinemas, with most of them landing on DVD and other formats in the second quarter of the year. First on its home entertainment slate is The Children Act, due on January 21, which took almost £3 million at UK cinemas. The fact the novel it's based on has sold some 500,000 copies gives it further potential, and as the company's Scott Monahan noted: "Its box office beat our expectations and it's still playing. We'll be supporting it with comprehensive press and social media activity." Next on the slate is The House With The Clock In Its Walls, due at the end of January, on the back of its £8 million plus haul at UK cinemas. It's the latest in Jack Black's reinvention as a family favourite, following hot on the heels of strong performers such as Goosebumps and Jumanji: Welcome To The Jungle. Cate Blanchett gives it further star power too, while director Eli Roth just adds to the mix and is sure to intrigue genre fans too. The media campaign kicks off week beginning January 21, with lots of digital and television advertising, playing up the magic and mystery elements of the film.
Q1 from eOne also sees a wealth of kid-friendly activity too, with one of the company's mainstays (going right back to Contender days), Peppa Pig, celebrating her 15th birthday with The Carnival. "Peppa Pig is still the number one pre-school brand," said the company's Scott Monahan, "with DVD sales of 7.5 million in the UK." The release, which features 10 new-to-DVD episodes and comes complete with a sticker sheet, kicks off a year's worth of celebrations and activity, including another cinema outing. PJ Masks, due on the same date to capitalise on half-term, is the latest from a newer brand which has quickly established itself – it's the number one show on Disney in the UK. The family slate is further enhanced by the release of the latest from its ongoing series of Julia Donaldson-penned titles. Zog, like The Gruffalo, Highway Ray and Stick Man before it, aired over Christmas as a flagship BBC title and arrives on home entertainment formats in crisp, clean new packaging. The series boasts sales of more than 1.6 million units, Zog is certain to add to those. The whole range is benefiting from new packaging too. The quarter closes out with the latest from Mike Leigh, the superlative drama Peterloo, which puts one of the more shameful moments of British history under the microscope. With a sleeve playing up the historical elements, Leigh has also recorded a commentary for the release. The next quarter will see slate of titles which could well, by Q2, come weighted down with a crop of awards. Released at cinemas today is Stan And Ollie, with the likes of Vice, Green Book and If Beale Street Could Talk, all in the frame for Oscars and more awards glory.
---
---
We've been talking to Arrow about the March releases from its two key imprints, the Arrow Video operation and Arrow Academy. It's as varied – and international – as ever, with Japan providing the key focus for what is arguably the star performer of the month, Ringu, aka Ring. For Arrow is giving the treatment to the entire series of classic J-horror films, including theatrical return for the first film. Here's the company's Mike Hewitt on its slate. He said "With a jam-packed March slate for Arrow Video, our main release will no doubt please all fans of J-Horror, as Ringu makes a return to UK Blu-ray as part of a Ring Collection Box set, a limited edition Steelbook and separate DVD and Blu-ray releases on March 18. Hideo Nakata's 1998 classic chiller remains one of horror's modern masterpieces and this brand new 4k restoration from the original camera negative looks stunning. The box set includes the full trilogy (Ring, Ring 2 and Ring 0), plus the 'lost' original sequel, George Lida's Spiral and the release will be preceded by a nationwide theatrical release of Ring on March 1, where we will be looking to emulate the theatrical successes we enjoyed recently with Heathers and Donnie Darko. We also have two other strong boxset releases; first up sees Etsuko Shihomi explode onto the screen in the Sister Street Fighter Collection, the Toei Company's trilogy of feminist martial arts films packed with crazy villains and wall-to-wall action. We return to Europe for Blood Hunger: The Films of Jose Larraz, a beautifully packaged look at three of the hugely underrated Spanish-director's finest works; Whirlpool, Vampyres and The Coming of Sin, all newly restored. Finally, we also release the super-smart, super-gory and super-underappreciated late-90s slasher film Kolobos in a brand-new 2k restoration. March also see the release of two new Arrow Academy titles with Alex Guiness starring as an iron-willed Cardinal under arrest in 1955's The Prisoner, plus a masterpiece of film noir with Robert Siodmak's Phantom Lady from 1944, both receiving great appreciation on our Social channels on announcement last month, proving that the future for Premium collector releases is still shining brightly for both our Arrow Video and Arrow Academy labels."
Announcements galore this week, with more and more titles falling into the frame for the months ahead. One big announcement came from Eureka, looking at its titles due in March, with national accounts manager Marcus Garwood walking us through the indie's slate for the month. He said: "The Christmas tree may have only just been packed away for some; but here at Eureka its full steam ahead with the announcement of our March 2019 releases. An historic war tale, a prostitute and a fast food business are the subject matters covered across the three films we have on offer. First up is the World War II action drama classic Sink The Bismarck. Starring the BAFTA Award Winning Kenneth More and featuring a brand new and exclusive interview with film historian Sheldon Hall amongst its extras. Next its over to Paris for Billy Wilder's Oscar Award winning comedy romance romp Irma La Douce where a Policeman (played by Jack Lemmon) falls in love with a prostitute (played by Shirley MacLaine) resulting in some hilarious schemes as he tries to keep her away from clients - the film will be presented on Blu-ray from a brand new 4K restoration. Rounding off the month we are delighted to announce the arrival of Jackie Chan's Wheels On Meals. Martial Arts fans have been calling for it and we have delivered a truly superb release. The feature itself is a brand new 2k restoration and the extras are nothing short of sumptuous, all wrapped up in a Limited-Edition slipcase. All titles are being released on Blu-ray in the UK for the very first time."
One significant success at the Golden Globes (see below), and one that bodes well for the rest of the awards season, was Sony's animated Spider-Man outing, Into The Spiderverse. The much-lauded film, which we raved about here last year, picked up the best animated gong at the event and heads into the rest of awards season with momentum building thanks to the critical acclaim and strong box office. SPHE is now getting ready for a renewed burst of Spider-related activity, with both Spiderverse, due in April, and Venom, also part of the studio's extended web-slinging output, out in February, on the way. In the case of the latter, the marketing and PR campaign is now kicking in, not least with a competition running through Poster Spy, offering budding designers the chance to design their own Venom artwork. Commenting on the titles and the Spidey stuff, SPHE's head of feature film Kate Jeremy said: "There's never been a better time to be a Spider-Man fan. 2018 was a landmark year for the world's best-loved superhero, with Peter Parker playing a key role in Infinity War, the PlayStation game breaking sales records and topping countless 'game of the year' lists, and Into the Spider-Verse offering a bold new take and opening to huge critical acclaim. That success is only set to build through 2019 as Tom Holland returns in Avengers Endgame and in our own Spider-Man: Far From Home in July. Throughout the year, we have a strong launch and lifecycle plan to maximise this extraordinary franchise.""
On DVD and VOD Monday from Dogwoof - this week celebrating three BAFTA Documentary nominations for Free Solo, RBG and Three Identical Strangers - is The Price of Everything. An alumni from last year's Sundance Film Festival, and directed by Oscar nominee Nathaniel Kahn, The Price of Everything examines the role of art and artistic passion in today's money-driven, consumer-based society. Commenting on the company's second DVD of 2019, here's the company's Daniel Green: "The Price of Everything was one of the buzz documentaries of Sundance 2018, and there's no surprise both ourselves and HBO jumped on the chance to release on either side of the pond. Nathaniel is the perfect director to delve beneath the money and extravagance of the contemporary art world, and the strong pre-order numbers - as well as bespoke orders from UK art venues and galleries - have helped us build an audience for the film following its theatrical run last November."
Last call for
our 2018 survey for the newsletter and our website. All you need to do is answer the following questions and drop them on an email to
tim@theraygun.co.uk
. The more the merrier…
Favourite three releases of the year:
Biggest challenge in 2019:
What I'm most looking forward to in 2019:
---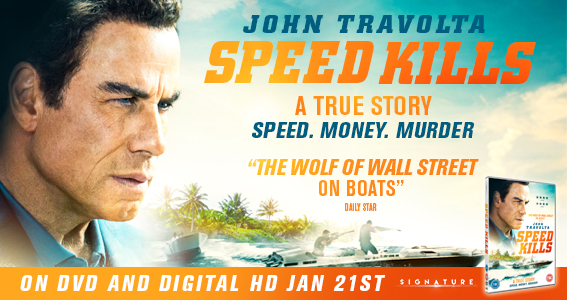 ---
"We are committed to funding the Police Intellectual Property Crime Unit beyond June 2019 when the current funding runs out. The unit provides a positive impact on this type of crime and discussions with the City of London Police on future funding is already very advanced."
Dr Ros Lynch from the Intellectual Property Office after a Sun story this week saying PIPCU's funding was due to run out.
"PIPCU has always received two year rolling funding from the IPO. While PIPCU's funding does expire in June, the funding will be extended by the IPO. There have been no recent plans for PIPCU to be funded directly by industry."
PIPCU chief inspector Theresa Russell also knocks The Sun story on the head
A big week for awards-watchers, with the frocks and surprise wins (and overuse of the word snub) dominating the Golden Globes event on Sunday night and into Monday morning, while BAFTA also revealed its nominees this week too. Among the big winners at the former was eOne (thanks to Green Book and Vice) as well as Fox, courtesy of The Favourite and Bohemian Rhapsody. You can see the full winners here https://www.goldenglobes.com/winners-nominees while the BAFTA nominations can be seen here http://www.bafta.org/film/awards/ee-british-academy-film-awards-nominees-winners-2019. It's worth keeping an eye on Roma too, the Netflix feature keeps picking up awards and its success could have far-reaching ramifications…
Big week for Glasgow, with some major events for those north of the border announced. Firstly, the Glasgow Film Festival revealed two key titles set to air at this year's event. The curtain raiser for the event and its Opening Night Gala will be Jonah Hill's directorial debut Mid90s, a skateboarding tale, on February 20; its closing night film will be Beats, a film about clubbing in Scotland on March 3. With look ace and, coincidentally, both will be released later in the spring by Altitude. Allison Gardner, Co-director of Glasgow Film Festival, said: "We are honoured and delighted to be opening our 15th edition with Jonah Hill's thrilling and moving directorial debut. The film is a beautifully crafted coming-of-age story that feels authentic, and the young actors give naturalistic and heartfelt performances that stay with you. The Opening Gala sets the ball rolling on 12 days of fantastic film fun and we couldn't ask for a better start to GFF19." Allan Hunter, Co-director of Glasgow Film Festival, said: "We are thrilled to close the festival with the UK premiere of the hotly anticipated screen version of Kieran Hurley's Beats. It is a wildly entertaining, desperately poignant blast of rebellion, romance and bittersweet friendship that beautifully captures the end of an era in 1990s Scotland. Showcasing a wealth of talent on both sides of the camera, it is the perfect closing night film."
Also set to take place in Glasgow, is Arrow Video FrightFest, with the genre festival and cohorts travelling north from Thursday February 28 to March 2. There will be Arrow titles on show, including its recent acquisition and one of the best films we've seen over the past 12 months, Lords Of Chaos, as well as forthcoming FrightFest Presents imprint releases (The Rusalka and Dead Ant) and Signature's The Witch Part 1: The Subversion, from I Saw The Devil writer turned director Hoon-jung Park. FrightFest's Alan Jones said: ""Currently at its most vibrant and popular, the horror fantasy genre is constantly garnering critical acclaim, pushing boundaries and asking tough questions of audiences by reflecting relevant political and social issues. The genre isn't just about escapism but a key tool to make sense of the chaos and confusion swirling around our everyday lives and FrightFest has known this for 20 years now, so it's fantastic the rest of the world has finally woken up and smelt the coffins."
And the sequel that no-one really believed is going to happen is back on again, as it appears as if 31-year-old comedy Coming To America is finally getting a follow-up. And what's more, star Eddie Murphy is set to return as Akeem. No, really. Murphy himself said: ""After many years of anticipation, I'm thrilled that Coming to America 2 is officially moving forward. We've assembled a great team that will be led by Craig Brewer, who just did an amazing job on Dolemite Is My Name, and I'm looking forward to bringing all these classic and beloved characters back to the big screen."
Follow us on www.twitter.com/theraygun…
Release date is, er, Close
He said "Captain", I said "wot"
You're on The Raygun newsletter mailing list, which has been running for eight years, because you requested it, have been recommended to us or sent us emails. You can unsubscribe at any time, if you're daft, using the link elsewhere or by emailing as below. But of course, you don't want to do that, do you? We don't share your information with anyone else, we don't like cookies and we're the good guys. We care because you do…
To subscribe to The Raygun newsletter, please email
info@theraygun.co.uk
with subscribe in the subject matter
To unsubscribe, email

info@theraygun.co.uk

with unsubscribe in the subject
For editorial or advertising queries, contact

tim@theraygun.co.uk