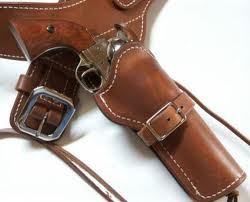 Another Notch in the Sooner Tea Party Gun Belt:
Newspapers Claim Sooner Tea Party Newsletters
Influenced the Defeat of the JRI program better known as David Prater's Attempt to Create a Taxpayer Funded Job for Former Speaker Kris Steele
The Tulsa World ran an excellent article on the demise of the Justice Reinvestment Initiative (JRI) that imploded last year after a two year effort by the Sooner Tea Party to expose the fact that the program was little more than the outgoing Speaker Kris Steele's golden parachute after he left the House of Representatives. The article ran on January 5, and can be read at this link.
The article came out of a joint effort by the Associated Press, the Tulsa World, the Oklahoman, and the ACLU that forced the Fallin administration to divulge an additional 8,000 email covering the JRI program. The Tulsa World article summed up the situation in a nutshell with this quote:
" It took less than a year for Oklahoma's package of prison reform laws to go from political darling to albatross."
JRI was a soft on crime program pushed by liberation theology pastor/Republican Kris Steele who was the Speaker of the House at the time. It purported to reduce prison population, lower the number of inmates with mental problems (any chance of bringing this program to the legislature?), and was to reduce correctional spending in the future. But the Tulsa World article said that within a short period of time support for the program fell rapidly among her staff, resulting in turning away federal funds, admonishments that Fallin would look liberal if she embraced the soft on crime program, and that some of the key supporters of the program were not invited to meetings that decided the fate of the program.
Blaming Fallin for the demise of the soft on crime program, former Speaker Kris Steele was quoted in the Tulsa World article as saying : "Her staff is much more concerned about the politics than the policy….."'
Oklahoma has an enormous collection of prisons both private and public, local correction centers and halfway houses, and a massive amount of tax dollars flowing into the system to feed the tax hogs that swill the corruption at that enormous trough of tax money.
The world article provided some proof as to the political nature of the resistance that built up as the news of Prater's and Steele's plan to provide an exit strategy for the retiring Speaker and the political danger that would come along with supporting a soft on crime program that did little more than give Speaker Steele a plush job with a hefty salary. The Tulsa World article quoted Fallin Chief of Staff Denise Northrup as saying in a discussion about the JRI and other liberal prison reform groups: "My thought is why further tie ourselves to liberal corrections reforms groups?"
Oher emails about the JRI soft on crime program showed one of the reasons that Fallin's staff had turned against the program.
According to the Tulsa World story a Sooner Tea Party newsletter that described Prater and Steele's fight to create a new job for Speaker Steele using tax dollars had been shared among the staff and discussed.

This is no surprise as we use tracking pixels in our newsletters specifically so that we can identify public officials, lobbyists, and political consultants that open and forward our newsletter.

Plus the earlier emails released showed that every single week our newsletter was duly opened and passed between staff members in the Governor's office.
Other news reports put out by the Associated Press said that the email and the Sooner Tea Party's position on JRI had been discussed at length between the staff.

Another article by a Democrat House leader, most likely Scott Inman, reminded Fallin's staff that her biggest threat in 2014 was from the honest Republicans in the state.
In March of 2013 HB 2042 passed the House of Representatives, signaling the end of the JRI group ran by Oklahoma County Prosecutor David Prater and former Speaker Kris Steele whom had secured a hefty salary with the TEAM non-profit organization.

Sources claim that Steele convinced the Board of TEAM to shuffle the elderly founder of the organization off to the side while hiring Steele in exchange for Steele bringing in millions of dollars in tax payer dollars in the form of grants through the federal government.
The plan unraveled though after Prater unwisely went after the Pardon and Parole Board, who were Fallin appointees mostly, on the pretext that they had somehow broken Open Meeting rules despite the fact that their procedure for handling meetings and cases had remained unchanged in twenty years.

When Prater had the volunteer members of the Pardon and Parole Board arrested, Fallin not only had had enough of the rogue prosecutor but her staff was warning her of the danger of sticking with Prater and Steele so Fallin yanked the financial rug out from under Prater's and Steele's little corrupt scheme.
Several media reports covered the meeting of Prater's and Steele's informal group that had been trying to push through the funding for Steele's new job at the TEAM organization. The meeting was held the day after HB 2042 had passed the House and several media reports claim that David Prater and Kris Steele "walked out of the meeting in tears." That is what happens when you work for several years to set up a job for an outgoing politician and it collapses at the last minute after word leaks out about the corruption.
The initial legislation that set up this buffet for the tax hogs was passed in 2012 during Kris Steele's last year as Speaker. Senate President Pro Tem Brian Bingman also participated in the push to ram through the legislation. Correction companies like Avalon immediately began lobbying for space at the trough filled with tax dollars and the state immediately sent out warnings to County D.A.s that a massive influx of released prisoners were soon to be released into their communities which left local prosecutors scrambling to find out if any of their detainees were being released so they could warn the victims of the criminals.
However it was reported that Avalon was rebuffed along with several other private prison corporations.

The reason why?

Those millions of federal dollars were reserved for Kris Steele and David Prater it seems and they were not willing to move over and allow the other hogs room at the trough.
We have yet to have receive access to the released Fallin emails but we can narrow down which newsletter the Governor's staff was sharing and discussing to one of two emails that discussed the JRI working group that Prater and Steele were using to set up Steele's new paycheck..
The December 16th 2012 newsletterth 2012 newsletter described Speaker Steele's sweetheart deal with TEAM, utilizing information from sources within or close to the Oklahoma Attorney General's office. We had written about Speaker Steele's planned exit strategy once he left the capitol over the previous year but this was the first in depth coverage of that scandal which many say is no different than what former Representative Randy Terrill and Senator Leftwich had been charged with
The story referenced the TEAM job that Speaker Steele had slithered into and asked if TEAM would be looted like the previous Speakers Ball had been looted for fat consulting fees and business for captive event organizers instead of the funds raised going mainly to the charity that was being sponsored by the Speakers Ball.
Of course we had been highly critical of both Speaker Kris Steele and Oklahoma County D.A. David Prater over a period of years including our success in dragging Prater before the grand jury, the Justice for Sale series of articles in late 2012, and a variety of other stories on the corrupt duo. Speaker Steele had been taken to task weekly back in 2011 after he started a war on conservative legislators. The initial report on Prater being under investigation surfaced in September of 2012 and we had reported in January that a Grand Jury was considering adding him to the roster of corrupt politicians and criminals that needed investigated. By mid March the cat was out of the bag when the Oklahoman reported that Prater was indeed being investigated.
But the Sunday night Sooner Tea Party newsletter had educated the Governor's staff by early 2013 which was shown by the Tulsa World story where the Governor's staff had lost all confidence in the political viability of Kris Steele and ultimately with David Prater. The story quoted one of the Governor's staff members saying: "I think this is the time we cut our losses," a staffer wrote in the email on February 2013 to Northrup and then-Assistant General Counsel Rebecca Frazier.
In the end the Governor's staff is supposed to be worried about politics and how that impacts their desire to shape state government. Fallin got there through politics and she will leave due to politics as well. So if the staff succumbed to pressure and negative information published by the Sooner Tea Party I suppose more blackmail charges will be soon appearing.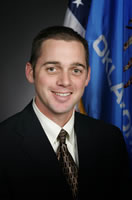 Absentee Senator = Absentee Representation
What is it about legislators that make them feel that they can collect their pay, yet not be present to cast their votes. Isn't this taxation without representation? I seem to recall that our forefathers fought a war over things like this, yet in this state, we don't even have the ability to recall our elected officials. Why is that? Maybe just maybe we have an elected official in either the Senate or the House out there that is not afraid of the people of Oklahoma and will propose that we be given the power to recall ineffective officials, but alas, we feel that their need to control the lives of the people is so great, that they could care less about the people of Oklahoma. A good example of those that cling to power is Senator Bryce Marlatt.
The first item of interest we found was this. This article gives you an estimate as to how much was raised for his 2012 campaign season. We call it an estimate, simply because he continued to collect campaign donations under his 2008 campaign until June of 2012 when he recorded his first donations of his 2012 campaign. He continues to collect donations under his 2012 campaign fund even as of this writing.
This article also lists some of the bills that the Senator voted on. You will note that it list only the bills he voted Yes on. This is nothing more than a vain and shallow attempt to make himself look good to his constituents.

If this were an accurate number of bills voted on during a session of the legislature, then our legislature would be drastically overpaid.

We will correct his vote tally later on in this report.
The third article we found of interest was this.
Now it's common for a legislator to have meetings with his constituents. We won't fault him with that.

What we will fault him with is timing. The day of this breakfast with the Chamber of Commerce was a Friday. Granted that was the last working day of the week, but a working day that he was being paid for to represent all of his constituents not just a few that belonged to the Chamber of Commerce. There's a little rule out there you might like to follow. It's called the rule of the 6 p's. Those p's are Proper Prior Planning Prevents Poor Performance. Breakfast and Luncheons like this should be scheduled during the weekend during the legislative session not during the week. It only makes sense Senator.
We next went to
www.votesmart.org
to see what information they had on the Senator. We started with the biography page to see what information was available. We found out that the Senator is married and has children. He was also a candidate for House District 58 in 2004, but apparently lost. So he's been kicking around Oklahoma politics for a long time.
What we found that's disturbing is that he was a member of the staff of U.S. Representative Frank Lucas. Frank Lucas is the 2nd most Liberal Representative in the U.S. House from the state of Oklahoma. The man's leadership is so lacking that he hasn't been able to get a farm bill passed in three years. What it looks like we'll end up getting this year has more pork in it than all the hog farms in Oklahoma. Those aren't items we would want on our resumes.
We next went to the Ratings and Endorsements page to see how he fared there. Here is what we found.
2012 Research Institute for Economic Development 91%
2011 Oklahoma National Federation of Independent Business 100%
2009 OkWatchdog Position on Consumer and Patient Advocacy 64%
What this tells us is that the Senator cares little for the average consumer and very much for the business community. You can expect more regulations adding to the cost to consumers for everything you do. A trick he no doubt learned from Frank Lucas.
2013 Oklahoma Sierra Club 93%
2012 Oklahoma Sierra Club 67%
2010 Oklahoma Sierra Club 96%
What this tells you, and you farmers and ranchers need to pay close attention to this, is that during an election year the Senator does just enough to placate the environmentalist without upsetting the oil and gas people. The rest of the time he's an Agenda 21 freak ready to move everyone into metropolitan areas and remove your property rights from you.
We next went to www.followthemoney.org to look at his campaign finances. There we found ten different medical groups, four unions or community action agencies and too many groups associated with the Oklahoma State Chamber of Commerce to count.
One of the individual donors of note we found was a prominent campaign fund bundler for the Obama campaign. This individual also made millions off the bankruptcy of the Solyndra Energy Company after the Obama Administration invested millions upon millions of tax payers' dollars into the venture. A venture they knew was going to fail and they still continued to invest in. That would be a Mr. George Kaiser from Tulsa, Ok. Only a liberal Republican would have accepted a donation from this individual.
We next went to www.ok.gov/ethicscommission to see what they had on his campaign finances. It was there that we found he did not open his 2012 campaign finance coffers until May 14, 2012. He also failed to submit a campaign finance report for the period May 14, 2012 through June 10, 2012. There are no records on file of any donations for that time period. The public and his constituents not only need to know, they deserve to know.
Of his individual donors, which weren't that many, we only found two that were from out of state. For looking at records that covered only a brief fifteen (15) month period, that was two too many. The Senator really should try to keep the individual donations to those from in-state donors only. These are for an office for the State Senate after all.
We next looked at the donors from unions, corporations and political action committees (PACs). Here is some of what we found.
Jun. 27, 2012 Cooperative Council Okla. School Admin. $ 250.00
Jul. 03, 2012 Oklahoma Hospital Assn. PAC $ 750.00
Aug. 21, 2012 Spectra Energy PAC $1,000.00
This shows us a union, a medical association and a major contributor to the Oklahoma State Chamber of Commerce.
Nov. 02 2012 Pfizer Inc. PAC

$

500.00
Nov. 02 2012 Okla. Pharmaceutical PAC $ 500.00
Nov. 02 2012 Ok. Community Action PAC $ 200.00
Nov. 02 2012 DEVON Energy PAC $1,000.00
What we see here though is more medical organizations, a liberal community action organization and a major contributor to the Oklahoma State Chamber of Commerce. In short, his vote has been bought.
We next took a look at his voting record on items that mattered to Oklahomans during this last legislative session. Here is what we found.
HB 1359 Regulating Animal Shelters, Did not Vote
HB 1740 Scrap Metal Dealers Regulations, Voted Yea, Liberal
SB 854 Union Reform, Excused, Did not Vote
HB 1917 Contingency Planning for Loss of Federal Fund, Did not Vote
HB 2180 Creation of New State Agency, Voted Yea, Liberal
SB 1126 Compete with Canada Film Act, Voted Yea, Liberal
HB 2195 Debt Spending Caps, Did not Vote
SB 76 Raise Candidate Filing Fee Bill, Excused, Did not Vote
HB 1031 Medicaid Expansion Hospital Tax Extension , Voted Yea, Liberal
HB 2301 Budget Bill, Voted Yea, Liberal
This is unbelievable. He missed half of these votes. With a record like this maybe he should return half his pay to the state treasury. This is a prime example of taxation without representation. This man is a prime example of a politician out to game the system. He could care less about the people of his district or the State of Oklahoma. He's only out to enrich himself. The money flow needs to stop. We will promise you that his vote to bring Obama care to Oklahoma is still there waiting for the legislation to be rammed through. The Oklahoma State Chamber of Commerce wants it as well as all the Medical Associations around the state, and they are the ones financing his campaign.
This man is not worthy of another vote from the citizens of his district. In fact if this state had a recall law, he should be recalled from office. In fact we hereby call for his immediate resignation from office due to his inability and lack of interest in representing the People of his district as evident by his missed votes.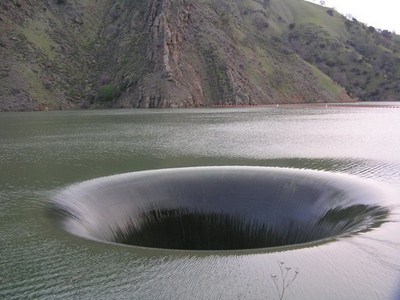 We Want To Make You Safe…
But Err, We Need More Of Your Money To Do It
By Ms PM
The half-cent sales tax in Norman is due to expire in 2015 which funds two fire stations and the hiring of 41 new police officers and 30 firefighters.
This is an example
of what happens when folks don't pay attention. This so called warm and fuzzy feel good sales tax hike back in 2008 was supposed to fund all of this over a seven year period. Well, what happened? Now, Mayor Cindy Rosenthal is all for extending the tax for ten years and the reason….."failure to renew the tax would put the police and firefighter positions in jeopardy and would mean no new revenue to fund needed public safety improvements such as replacement of an outdated radio system."
The article states that a vote to extend the tax was talked about at a public meeting. Merely conjecture on my part mind you, if this "public meeting" takes place during the day when people are working, as these types of meetings generally do, there were few that were able to show up and give their concerns.
Wouldn't you know that the Chamber of Commerce President, John Woods, believes a vote in the fall would allow time for public response. We wonder where Mr. Woods was when this tax hike started and where was his concern to raise questions about funding running out without extending the hike in 2015?
Oh, the games they play. Don't you know that the citizens will be blamed for starting something that no one can finish unless more money is coughed up. The big statement came from former councilman Roger Gallagher when he said, "I don't know of any city that hires permanent employees with temporary funds." Well, we do, it's done all the time. It's a tactic used to start a project underfunded only to come back later in dire straits wanting more…more…more!
The police chief Keith Humphrey says that "public safety dollars" could pay for the "outdated communication system and a dispatch center." Here is another hook used, the money is needed to "fund school-based police officers."
Fire Chief Jim Fullingim says that money is needed to build a new Fire Station in Little Axe because it's too small and in the wrong location. Throw in the additional $6.8 million needed to buy fire equipment and you have yourself a perfect cocktail to spend more taxpayer money.
The estimated revenue from the extended tax would generate about $11 million the first year and about $16 million annually by the 10th year.
We understand that cities need money and what is troubling is the way city officials go after it. Rather than being honest, which is a thing of the past, they lie about how long these tax hikes will be in effect. Those in positions of power will always figure a way to dip deeper into the pockets of taxpayers, and the best way to do this is to start the lie in the beginning. This leaves citizens with their pants down when the time comes to actually pay for it all. These are certainly strange times we live in.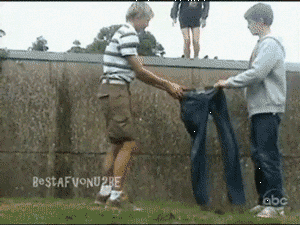 With Friends like This….
Some of the most interesting finds in the 50,000 emails released from Governor Fallin's records were emails that mentioned Rep. Glen Mulready and the Obama Care/Fallin Care Health Insurance Exchanges. There were hundreds of instances but many were the same email thread concerning around 13 major points that showed that Mulready was indeed the father of Obama Care in Oklahoma. Or should we say step father because one email was quite interesting and even more interesting was an email that tried to entice one of our conservative legislators into backing the Health Insurance Exchanges.
One mention was a joint press release with Stanislawski and Glen Mulready crowing about their plan to impose Obama Care on Oklahomans. Dated Fed 22nd 2012, email is discussed frequently in the 50,000 emails.
Next up is a constant stream of emails listing Mulready and Stanislawski along with the other players on the Fallin team to implement Obama Care/Fallin Care.
Then in September of 2012 the presses release about the Joint Committee meetings after Obama Care/Fallin Care was defeated in the Senate. The idea was to "sell" the idea, it seems we Oklahomans are just ignorant and that if we are properly educated we will come around.
Another email back in 2011 made clear just how powerful the lobbyists and campaign consultants are in Oklahoma when CMA's Pat McFerron was added to the email distribution list of those pushing Obama Care/Fallin Care. CMA of course is one of Congressman Tom Cole's political consulting groups, showing just how much influence Tom Cole has in the Governor's office and at the Capitol.
From: Sharon Caldwell
To: Katie Altshuler
Subject: RE: US Senate Republican Policy Committee: McKinsey Report on Health Insurance
Date: Tuesday, June 21, 2011 10:06:04 PM
Since I will be out of the office for a couple of weeks could you be sure to include Pat McFerron on
these emails? His email is
Thanks so much! Sharon
From: Katie Altshuler [Katie.Altshuler@gov.ok.gov]
Sent: Tuesday, June 21, 2011 4:31 PM
To: Glen Mulready; Gary Stanislawski; 'Jonathan Buxton'; Trait Thompson; Sharon Caldwell; Chad
Warmington; Fred Morgan; Matt Robison (mrobison@okstatechamber.com)
Subject: US Senate Republican Policy Committee: McKinsey Report on Health Insurance
FYI
-----Original Message-----
The one email that absolutely nails Rep. Glen Mulready is this March 5th 2012 email where Mulready admits what every grassroots activist had been saying for years, that the state run Obama Care/Fallin Care Health Insurance Exchange would not stop nor slow down the feds from implementing their own exchange in Oklahoma. The relevant part is underlined in the email below:
-----Original Message-----
From: Glen Mulready [mailto:Glen.Mulready@okhouse.gov]
Sent: Monday, March 05, 2012 7:44 AM
To: Gary Stanislawski; Katie Altshuler; Brian Downs; John Estus
Subject: From Meeting
From our meeting on Thursday, I thought I would send out what I read at that time. Again, keep in mind that this was scratched out from the hip on a yellow pad during session. (my disclaimer) However, there seemed to be some agreement in the meeting the IF we go down this path, this is a good basic messaging. As a reminder, this is a "what if" scenario. We have NOT determined if we will be going down this path. We should know more tomorrow.
Basic message.....
"We received early unofficial indications that the plan/strategy that we were attempting to put in place to hold back a federal health insurance exchange and preserve our state's private healthcare system and private health insurance markets will not be viewed by HHS as any kind of compliance with the ACA and therefore would not prevent nor delay them from moving forward to establish a federal health insurance exchange.
The House, Senate, and Governor's office have no desire to move further into compliance with the ACA prior to the Supreme Court decsion and November election. Therefore, at this point we have decided that we will not move forward. If indeed our two avenues of repeal (legal and ballot) do not materialize and a federal insurance exchange has been established in Oklahoma, at the earliest opportunity, we plan to give HHS 12 month notice of our desire to takeover any federal exchange that has been established."
4893
Hope this helps. We'll be in close touch.
GM
PS Sen Stanislawski, please forward to Trait and Nathan...I somehow did not have their emails in my
iPad.
A year earlier Rep. Glen Mulready had been shilling the Exchanges:
From: Glen Mulready
To: Brian Downs; Mark McCullough
Cc: Glenn Coffee; Denise Northrup; Katie Altshuler; Jonathan Buxton
Subject: RE: ISTOOK ON KFAQ THIS MORNING TALKING ABOUT HEALTH CARE EXCHANGE
Date: Wednesday, March 16, 2011 12:42:55 PM
Not only here before session, but I have been in close contact with Ed Haislmaier and Caryn Hederman…the Heritage Foundation Healthcare Exchange national experts. Just yesterday they forwarded me Ed's "State Lawmakers' Guide to Health Insurance Exchanges". This is the Heritage Foundation document that has not yet been published (will be next week). They are advocating for state legislatures to adopt their own patient centered, pro market reforms separate from Obamacare exchange design. At the same time, working on measures to minimize federal interference while the ultimate fate of PPACA is being debated in Congress and litigated in the courts.
Thanks for forwarding Brian.
GM
House leadership was piling on the praise on March 1st 2011 with a press release from Speaker Kris Steele thanking Mulready and McCullough for leadership on getting the health insurance exchanges passed.
And if you really want to know who was the father of Obama Care/Fallin Care read the email below where we find out that Rep. Mark McCullough was hip deep in the process and even procuring information on specifically what was needed to implement Obama Care in Oklahoma.
From: Mark McCullough [mailto:Mark.McCullough@okhouse.gov]
Sent: Wednesday, February 16, 2011 1:07 PM
To: Katie Altshuler; Brian Downs; Jonathan Buxton; Glen Mulready
Subject: FW: Oklahoma wins an Early Innovator Grant
Here are the actual requirements for the Exchange grant along with an executive summary.
Mark
But the grand daddy of all of the emails was this email where Rep. Mark McCullough asked Mulready and Rep. Moore to join in on the fun of implementing Obama Care. No doubt Mulready already had his sights on a slot on the group but Rep. Lewis Moore turned them down, showing immense integrity for conservative values. This whole argument of implementing Obama Care so that the feds don't do it is like Mulready and McCullough asking us for our guns to prevent the feds from seizing them. Sorry butt heads; gone is gone.
From: Mark McCullough [mailto:Mark.McCullough@okhouse.gov]
Sent: Friday, January 21, 2011 12:08 PM
To: Glen Mulready; Lewis H. Moore
Cc: Katie Altshuler; Jonathan Buxton
Subject: FW: Oklahoma Healthcare Exchange: Advisory Work Groups
Glen, Lewis,
Ya'll two definitely need to be on one of these sub-groups. I probably should too. We all hate Obamacare, but the train has left the station and our job now is to INFLUENCE the process and INFORM elected officials until Congress can shut this thing down. In the process, we may be able to set up a framework for a "Utah" market based exchange (which is evidently working quite well) to slide in place of the Federal monstrosity. Look...the AGENCIES are out in front on this....just like the guys at that Heritage conference told us would happen. We HAVE to stay informed and relevant to the process OR WE WILL GET ROLLED - its in my notes! I attached them again - just for giggles.
Mark
And Rep. Mark McCullough was working hard for his Judas reward. Claimed he had a hernia from carrying water for the legislation:
-----Original Message----From:
Mark McCullough
Sent: Friday, March 18, 2011 11:51 AM
To: Katie Altshuler
Subject: FW: My email
Katie,
Now that we've gotten a hernia carrying the water on this thing, you think we could get one of the big guys to give us some assurance that the three, enumerated, key components (see below) of the Utah model will be officially emphasized in the development of our Exchange?
Perhaps even included in the bill with a Senate amendment? Just asking.
Mark
By November of 2011 Mulready had already seen his baby shot down in the House when the 12 freshman legislators grew tired of the hundreds of thousands of robo calls that the Sooner Tea Party had unleashed into their districts and sent out the press release saying they were turning on House leadership and voting against the Health Insurance Exchanges.

Undeterred, Mulready set about "improving" the legislation that he was bringing back the next session by making sure it was exactly like Obama Care demanded from a state run exchange:
From: Glen Mulready
Sent: Tuesday, November 15, 2011 03:23 PM
To: 'John.Doak@OID.OK.gov'; 'Rick.Farmer@oid.ok.gov'; 'Mike.Rhoads@OID.OK.gov'; Andrea Merten;
Scott Raybern; Jonathan Buxton; Gary Stanislawski; 'Katie.altshuler@gov.ok.go';
'thompsont@lsb.state.ok.us'; 'tanya@othrp.org'; laura brookins; 'bev_binkowski@hcsc.net';
'davis@okoha.com'; 'lwhite@okoha.com'
Subject: Guaranteed Coverage Meeting
As you are aware, the PPACA requires that individual insurance plans guarantee coverage for children from birth to 19. The current lack of plans in the Oklahoma market has been discussed between and amongst all of you, but the time has come to gather all interested stakeholders together in order to develop a plan for Oklahoma. I would appreciate your attendance at a meeting in Room 108 at the Capitol on November 22nd at 10:00 A.M. The goal of this meeting is to bring together all interested parties to quantify the risk exposure, figure out how to distribute that risk fairly and determine the best course of action prior to the 2012 legislative session. Please bring information and research in order to quantify the issue of guaranteeing this coverage. Please RSVP to Dedra Blackwell at 557-7340 or Dedra@okhouse.gov.
Thank you,
Representative Mulready
The final email that mentions Rep. Glen Mulready was an email proclaiming "Disaster!" when then Speaker Kris Steele got caught lying about the Heritage Foundation's support for Obama Care/Fallin Care:
On Mar 16, 2011, at 17:20, Alex Weintz <Alex.Weintz@gov.ok.gov> wrote:
Yes. Disaster. Speaker Steele I guess had come on the P Campbell show earlier in the
morning to say that an Oklahoma exchange was the brainchild of conservative groups like the heritage foundation. Istook says the Heritage Foundation did no such thing, was not advocating a government exchange and that the current obamacare exchanges are basically government run health care. It's unclear istook has any idea what is going on in Oklahoma though. Pat Campbell tells him Oklahoma is beginning to implement Obamacare. Istook reacts in horror. That's basically it.
Someone should probably give istook a call.
So who knew that Rep. Mark McCullough was one of the step fathers of Obama Care in Oklahoma? Glen Mulready of course got greedy, thinking he could make a name for himself by forcing Oklahoma to submit to Obama Care. Seeing Speaker Steele get caught lying about the Heritage Foundation also brings into question Rep. Glen Mulready's reply where he claimed the Heritage Foundation did support Obama Care despite Istook saying that they didn't just a few days before! Now who is more knowledgeable, Rep. Mulready or Istook who is a Istook is a Distinguished Fellow at The Heritage Foundation?
2013 Senate members and House Members
Please copy the block of emails for your contact list so you are able to email all of them and help to inform and educate them before the new sessions begin. Use Bcc to send dozens of email with one email from you to them. This will look like you send each one of them a personal email with only their email showing as the recipient. Please mention the Sooner TeaParty in your emails so they will have a healthy respest for what we do.
Here are the updated House members email addresses in three blocks of Thirty- four each and updated senate emal addresses in one block
.
Rem
ember to strip the unsubscribe link before forwarding this newsletter to prevent someone from taking you off our list! Use our forward this email link at the top of the newsletter to prevent being accidently unsubscribed.
Money is always needed for printing costs, postage, sign materials, and robo call costs. We are tightfisted; we will spend your hard earned money wisely and frugally as we do our very best to clean up Oklahoma politicians so we can begin to clean up our country.
You can donate by sending a check to Sooner Tea party, 358 North Rockwell Ave, Oklahoma City, OK, 73127 or visit Soonerteaparty.org and use the Paypal donation button.