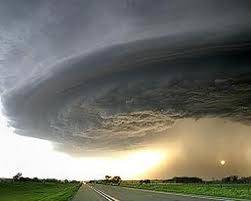 Second Edition of the Oklahoma-Guardian
Going to Print
Okay folks, we rested up in July but it is time to slam the State Chamber/Liberal goons before the August 26th runoff elections. The next edition of the Oklahoma-Guardian is going out to tens of thousands of voters in Oklahoma, Cleveland, McLain, Grady, Potawatomie, Carter, and Pontotoc County but we need help to wrap and deliver the papers.
Here is the front page of the next issue. There is a story on Lankford's voting record, an article exposing Rep. Lisa Billy's voting record, the Whetsel/Inmate labor scandal, a story on Senator Paddack's race and voting record including the Republican opponent's brush with the law, Mark McBride's checkered past is covered (Running against Paula Sullivan for Terrill's House seat), Rep. Pat Ownbey's voting record including his Transvestite Birth Certificate vote is covered along with information about his Democrat challenger, a story on Tim Rhodes who is challenging Rep. Charles Key in the August 28th primary, and information on the notorious Bobby Cleveland along with exactly why we should support his Democrat opponent instead of Voter Fraud Bobby.
The voters in these districts will have a chance to read the true facts about these politicians along with our regular feature stories, as it gets old reading about crooked politicians.
Remember we aren't necessarily out to defeat the State Chamber whores, it is enough that the other politicians watch them stumbling around trying to hold their entrails in place. Win or lose they will have paid a price for accepting State Chamber money and for supporting the State Chamber agenda against the true interests of their constituents. They will eventually learn as will countless other politicians watching the show that it doesn't pay to give us a club to beat them with and that they can have the grassroots as friends or as enemies.
Wrap parties are scheduled at my shop the night of Thursday night Aug 9th @ 6pm, Friday the 10th @6pm and Saturday the 11th @6am. Wrapping papers in a group is much faster than picking them up and bringing them back plus you get to chat with other conservatives while you work. I know that everyone has something else they would rather do as do I but our freedom won't be won at our convince, it will be won by doing the hard, thankless work of voter education and exposing voting records.
The address is The Carpenter Shop, 358 North Rockwell Ave, OKC, OK 73127. That is an industrial park, go behind the small green metal buildings to the one huge concrete building in back. Call if you get lost, 405-412-6233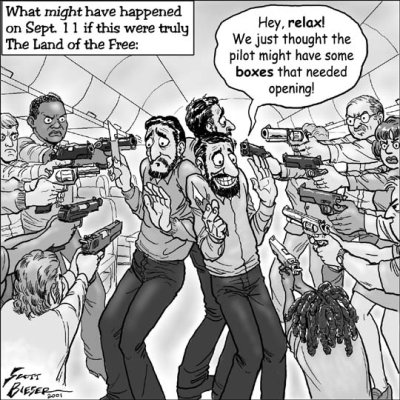 Concealed Carry Class Set for
August 11th in Oklahoma City
We talked about this last week and I hope a lot of people signed up for the class on Saturday morning. In November you will have the right to Open Carry if you wish but only if you have a Concealed Carry Permit. Yeah, I know, we are paying for a constitutional right that is ours already but this is where we are right now, not where we want to be. Bite the bullet and sign up for the program. The more people carrying openly after November the better our shot at getting true constitutional open carry through in 2013. The class is taught by Sheriff Jim Bauman of Logan County and was arranged by one of the most respected retired Chief Firearms Instructors in our state's history.
Anyone is welcome to attend the class. Here are the details:
When: August 11th starting at 7:45 am.
Where: 4301 NW 192nd in Edmond.
How long is the class: Eight hours long,
What does it cost: $50 fee per person
What do you need to bring: Ear and eye protection, a pistol, and 50 rounds of ammo for your gun, state drivers license or other ID.
How to reserve a space: Email Sheriff Bauman at jjim62054@yahoo.com and tell him you want a slot at the August 11th Tea Party Concealed Carry Class.
When you get to that address turn into the water treatment plant and take the road to the left as it winds back around to the gun range. I understand that Sheriff Jim is going to cover the safety part first so that we hopefully don't shoot each other then hold the range portion of the class early that morning to avoid the serious heat, then back into the classroom for the rest of the training.
To apply for an Oklahoma Concealed Carry permit you need to be a U.S. citizen, reside in Oklahoma as proven by a valid Oklahoma driver's license or state ID card, or have permanent military orders with a valid driver's license from another state. You have to be 21 years of age, complete the firearm safety and training course (that would be this class!), pay the state their required fee along with the SDA application (Self Defense Act), comply with the SDA provisions, and pass an OSBI background check that will be looking for no acts of violence, no drugs, and non stalking.
The class will be mostly classroom work except for the range time at the start of the course. You don't have to be a crack shot to pass the course, just demonstrate safe handling of your weapon and follow the range instructor's directions and range safety guidelines. The targets are usually placed at fifty feet and you will be graded on safe handling of your weapon and the ability to follow directions.
After passing the Concealed Carry Course you will send in your certificate of completion and SDA application to your local sheriff's office with the state licensing fee of $100 for the OSBI background check for a 5 year permit, a fee of $25 for the finger printing at the sheriff's office, and you will need two passport photos from Kinkos, Walgreens, or other photographer service.
The location is a half mile west of the intersection of Portland Ave (highway 74) and 192nd (turns into Danforth Road if you turn east instead of west).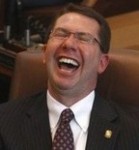 Don't you just love a loveable drunk? Everyone remembers the movie "Arthur" in the eighties and the loveable drunks in the old movies like W.C. Fields. A mixture of crusty and vulnerability, usually with a heart of gold once you scrub the gutter debris off them, and always entertaining with their antics. You just can't judge them that hard because they are so harmless, as long as they aren't driving. Or they aren't politicians.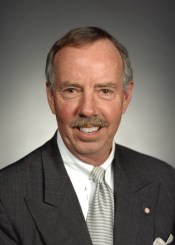 And then there is Ron Peters. Everything above except the vulnerable part, the heart of gold, and the harmless part. I suppose all that is left is the entertaining part, the gutter debris, and the, well, the drunken part.
But entertaining he is and a very valuable source of information for the Tea Party when he drinks, a very affable sort, most talkative I'm told, Rep. Peters stepped on his you know what last week. Red Nose Ron was reportedly the source of the latest scandal at the State Capitol. The story goes that Ron was drinking, I know, just as well ask a fish not to swim, and got the loose lips going and allegedly let slip that Speaker Kris Steele had pulled a Leftwich deal to open up a cushy job after he leaves the House later this year.
Rep. Ron Peters is the butt of jokes at the Capitol for missing votes after "dinner", allegedly to sober up a bit whilst hiding in his office during the late night sessions and for avoiding debates, occasionally preferring to duck in to vote to keep up appearances. I wonder how hard it is hard to sneak a glass of gin past the Sergeant at Arms? Peters is also the go to boy for House leadership when they want to avoid a debate by moving "Previous question", a parliamentary tactic to prevent debate and to force a vote before something ugly gets revealed. If they have the majority vote they can keep the minority muzzled with the use of previous question. Now, Peters isn't in House leadership per se, just someone to fob the dirty work off on.
The entertaining email exchange below occurred late last week after the news slipped out, again allegedly because of Rep. Peters loose lips, of Speaker Kris Steele pulling some strings to arrange a cushy job for himself after he leaves office. We spoke last year about Speaker Steele wanting an Oklahoma Medical Research Foundation job, well but they weren't exactly excited about bringing a radioactive ex politician on board after it turned out that he couldn't deliver the goods in the last session. DHS was discussed as a possible exit strategy, but they weren't eager to bring him in either, so Speaker Steele dug way, way, down into the barrel and found that he still had enough of one testicle left to re open the executive search Office of Juvenile Affairs Director.
Speaker Steele carried some water for OJA after the Senator Coates/Haley Atwood scandal struck in 2010 over the affair that Senator Coates was having with the lobbyist Haley Atwood who had been hired to pursue a new juvenile center for Ada. Steele managed to quiet things down to make things go away, earning enough brownie points that the OJA didn't outright laugh at his suggestion.
But reviewing the state required qualifications for the job shows that Speaker Steele is hardly qualified by education or training. Let's hope that the OJA is just being polite otherwise I can see the headlines. From reading the OJA webpage on the job search the August 1st deadline is gone but that didn't stop Speaker Steele so if anyone out there is qualified go ahead and send your resume and cover letter to
ojasearch@oja.ok.gov
by 5:00pm, August 1, 2012. Questions about this posting may be addressed to
Dorothy.Brown@oja.ok.gov.
I think that Dorothy Brown needs some emails.
Now, read the Friday email exchange on the issue. One can just bask in the admiration that old Marble Mouth Ron has earned in the last dozen years.
Sent: Friday, August 03, 2012 5:42 PM
To: Republican Legislators; Democratic Legislators
Subject:
Representative Kris Steele,
I just learned that the Office of Juvenile affairs reopened their application process for the Executive Director's job. Apparently you were fortunate enough to find out about this which enabled you to make a last minute application. Congratulations. Did you consult with the Attorney General to make sure this doesn't run afoul of any state statues. Don't you think the House of Representatives has been embarrassed enough by Dan Sullivan's appointment to the GRDA. No doubt you had no discussions with anyone in that office or the Executive branch about the position, so we will ignore all of the nasty things that are likely to be said.
Respectfully,
XXXXXXXX
=============================================================
From: Ron Peters
Sent: Friday, August 03, 2012 6:55 PM
To: xxxxxxxx; Republican Legislators; Democratic Legislators
Subject: RE:
Representative xxxxxxxxx: Did you consult with the Attorney General to make sure it did run afoul of any state statutes? Don't you think that would be the proper course to take before throwing around allegations attacking someone's character?
Respectfully, Representative Ron Peters
=======================================================
From: xxxxxxxxxxxxx
Sent: Friday, August 03, 2012 7:22 PM
To: Ron Peters
Cc: Republican Legislators; Democratic Legislators
Subject: RE:
Representative Peters,
I'm sorry we are not in session so you can "Move the previous question" on the issue.
Respectfully,
Xxxxxxxxxx
From: Ron Peters
Sent: Friday, August 03, 2012 7:58 PM
To: xxxxxxxxx
Cc: Republican Legislators; Democratic Legislators
Subject: RE:
Me too- as that motion expresses the will of the body. It's not a unilateral action. Surely you don't blame me for giving the body that opportunity to express their desire.
From: xxxxxx

Sent: Friday, August 03, 2012 8:14 PM
To: Ron Peters
Subject: RE:
But we are not in session are we? Obviously your sentiments on this issue are not the will of the body, since no one but you apparently thinks that if these allegations are true they shouldn't be verified. Have you contacted Steele to find out if they are only allegations? Shouldn't you do that before you make allegations about my actions?
But I agree with you that I wish we were in session so that you could "Move the previous question". Then when you motion is defeated go to you office to do whatever you do there rather that listen to members discuss important issues. Surely you don't blame me for believing that members ought to discuss things like appropriating $2 million for the Youth Expo or giving $161 million to Higher Ed from the EDGE fund. Then again, maybe you do.
Did you ever in your 12 years of service debate any bills other than you own? But somehow you think it is appropriate to lead an interim study on giving $20 million for a museum in Tulsa . You won't even be here next year to hear the results of your study.
By the way, I plan on attending the study. Will I have just as much opportunity as the handpicked members on the committee to ask questions? Or will you effectively "Move the Previous Question" by not allowing other members to participate. I guess we will just have to wait and see. I look forward to it.
From: Ron Peters
Sent: Friday, August 03, 2012 8:18 PM
To: xxxxxxxxxx
Subject: RE:
No, No, No, did you? Yes, No.
From: xxxxxxxx
Sent: Friday, August 03, 2012 8:40 PM
To: Ron Peters
Cc: Republican Legislators; Democratic Legislators
Subject: Legislative Jobs
You seem to think I need to verify my facts with Steele. Did it occur to you that they might be verified in another manner. You did not bother to verify you allegations about me. Typical hypocrisy, or did you have some other manner of checking into my statements?
What percentage of the time during debates do you think you spent in your office, rather than respectfully listening to members express themselves on the merits of a measure?
Were you typically instructed to "Move the Previous Question" or did you do it of your own choosing. I believe you made the motion more that every other member combined. Is that a false allegation I apologize.
From: Ron Peters
Sent: Friday, August 03, 2012 8:44 PM
To: xxxxxxxxxx
Cc: Republican Legislators; Democratic Legislators
Subject: RE: Legislative Jobs
There you go again, I didn't make any allegations, just asked some questions. As maybe you should have done before making allegations. I listened to virtually all debates, rather in my office or on the floor, listening respectfully. It was, however, difficult to listen to your debate against bringing the Thunder to OKC. I moved "Previous Question" to see if the body wanted to hear your debate, it wasn't my decision, but the decision of the House.
====================================================
From: xxxxxxxx
Sent: Friday, August 03, 2012 8:40 PM
To: Ron Peters
Cc: Republican Legislators; Democratic Legislators
Subject: Legislative Jobs
There you go again. I made no allegations against Steele. I simply congratulated him. Your first email alleged, in the form of a question, that I acted improperly if I didn't contact the AG.
Why didn't you listen to the debates on the floor? I'm not making an allegation, just asking.
Did you only "Move the Previous Question" once, during debate on a tax credit bill a few years ago? You should have stayed on the floor and asked questions if you thought my debate was about a basketball team. Were your debates about public policy or favors to campaign contributors? No allegation, just asking.
Wouldn't you agree that if members stayed on the floor, rather than going to their office, it would give the public the appearance that they were doing their job, and more importantly not require a waste of time doing quorum calls because you and others were not in the Chamber? No allegation, just asking.
Is it true that one evening you and other members of the House actually attended a Thunder game while we were in session? No allegation, just asking.
Then suddenly, crickets chirping…. Old Marble Mouth Ron Either spilled his drink or someone told him to shut up. The exchange reminds me of a thread on a woodworking industry site that was frequented by workers and shop owners alike. Some yahoo had gotten fired for cause, went home and started drinking while posting on the forum railing about shop owners. Some of the shop owners weighed in one side and employees on the other and a rousing discussion was had. But the funny part was the original drunk that started the thread, as the night went on he kept drinking and posting, with a gradual decline in the quality of his arguments, then the quality of his spelling and punctuation, until his posts became nearly unreadable gibberish!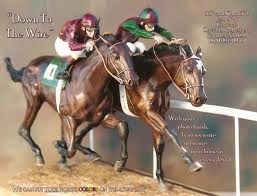 August 28th Runoff Races
For those going to the GOP convention in Florida in August please remember to get your absentee ballot turned in before you leave. Rep. Charles Key is up against a newly minted Republican, the number two man for the existing court clerk, and he needs all the votes he can get as the turnout might be very, very, low. You can call the Oklahoma County election board at @ 405-713-1515 and they will mail you a ballot
Of course there are runoff races all over the place, Moore, Tulsa, lots of last chances to get good men and women into office or at least into the general election.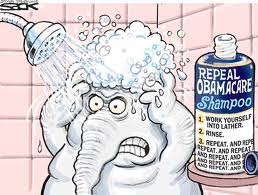 Obama Care Town Halls Set for Sequoyah County
Rep John Bennett sent out this press release last week on a series of town hall meetings in his district. Be sure and attend if you live nearby. I know that John is ready to support the nullification effort but Senator Allen's convictions aren't known.
OKLAHOMA C IT Y – State Rep. John Bennett (R-Sallisaw) and state Sen. Mark Allen (R-Spiro) will hold town hall meetings in Vian, Sallisaw, Muldrow and Roland in August to discuss the federal health care law and how it will affect Oklahomans.
"State lawmakers have some decisions coming up regarding the federal health care law, such as whether or not to opt in on the Medicaid expansion and whether or not to implement a health care exchange," said Bennett. "We will have experts explain the provisions of the law and then we will take questions."
Three resident experts will be providing presentations on the law, representing Oklahomans for Liberty , Oklahomans for Sovernity and Free Enterprise and the Oklahoma Council of Public Affairs.
Campaign literature and paraphernalia will not be allowed as the town hall meetings will not be a campaign event.
Town hall meetings will take place at the following times and locations:
· 6:30 p.m. Aug. 9, 2012, at the Vian High School cafeteria
· 6:30 p.m. Aug. 14, 2012, at Sallisaw Indian Capitol Technology Center
· 6:30 p.m. Aug. 16, 2012, on the second floor of the Wagonwheel Express Restaurant
· 6:30 p.m. Aug. 21, 2012, at the Roland Area Native Community Organization Building on Roland Road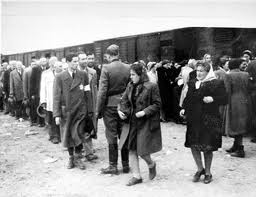 Send the Undesirables to the Showers:
Chloramine Added to Tulsa Water
:Click here to sign a petition to outlaw Chloramine
Some of the Tulsa Sooner Tea Party supporters asked for this to be included in our newsletter. All of the Tulsa City Council members read our newsletters so it might help make them aware that we are active in Tulsa. As an example of how seriously the City Councilmen take the newsletter , take a look at our newsletter opening log for last Sunday night:
| | | | | |
| --- | --- | --- | --- | --- |
| | | | Jul 29, 2012 10:25:25 PM | |
| | 55 | | Jul 29, 2012 10:25:26 PM | |
| | 56 | | Jul 29, 2012 10:25:26 PM | |
| | 57 | | Jul 29, 2012 10:25:26 PM | |
They must have been holding a conference call waiting for the newsletter to hit because all four of them nearly simultaneously opened their newsletter. That is the power of the Sooner Tea Party newsletter, they dare not refuse to read it.
And now for the submitted letter:
Chloramine Added to Tulsa Water
I guess they've turned on the ammonia valve. Tulsa needs to get the symptoms into a letter to the editor so people can start documenting their symptoms. This is the best time for 2 reasons,
1. It's just going into the water now so, those with immediate symptoms will be able to document them, and
2. During a switch to or from chloramine, there's always a lot more dichloramine and trichloramine, so, the people with chloramine sensitivities are REALLY going to feel it since dichchloramine and trichloramine, which are both harsher irritants than monochloramine.
I hope that all Tulsan's will get the list of symptoms out in front of the public's eye PRONTO via letters to the editor, flyers EVERYWHERE, and comments under articles about the switch to chloramine. It's likely that most Tulsan symptom sufferers won't even know there's chloramine in the water, let alone suspecting that chloramine might be causing their new symptoms or aggravating chronic health issues like psoriasis, asthma, COPD, emphysema, etc.. This is the *perfect* time to start gathering symptoms. There's a LOT of chemical in the water now and for a few weeks, and it's likely that there will be quite a presence of dichloramine and trichloramine, making whoever's sensitive to chloramine have worse symptoms.
Don't waste this opportunity.
I urge everyone on this list who has time, to help Tulsa out by using this list of symptoms in letters to the editor, commenting under articles, and whatever else, to help Tulsans know what to look for. I had an immediate intense experience upon my first shower after the switch. If I hadn't known about chloramine ahead of time and that it might happen, I would have been even more freaked out- and gone to the emergency room.
Sincerely,
Ellen Powell
People Concerned About Chloramine
RESPIRATORY SYMPTOMS: sinus and nasal congestion, sneezing, coughing, choking, wheezing, life-threatening asthma-like symptoms, and bronchial and emphysema-like symptoms.
SKIN SYMPTOMS: rashes and red burning skin, intense itching, dry, chapping, flaking, cracking skin,
welts and blistering skin with scarring and pigmentation, peeling, bleeding lips, dry mouth and throat
dry, burning, stinging, bloodshot, and tearing eyes.
DIGESTIVE DISORDER SYMPTOMS: irritable bowel symptoms-like reactions (IBS), acid reflux-like symptoms.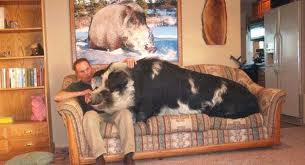 Porker of the Month Frank Lucas Redux
By R. H.
Last week we ran the Porker of the Month embarrassment and said we would look at Lucas's voting record in detail.
We'll begin with interest group ratings. These ratings can tell a lot about a man's character and of the interest groups character as well. A good example is that Representative Lucas consistently receives a rating of zero percent (0%) from NARAL and Planned Parenthood. This fits well with his pro-life believes.
2011 American Farm Bureau Federation-Position 94%
2009-2010 American Farm Bureau Federation –Position 66%
If you noticed the drop in the years, it coincides with how much influence Representative Lucas has on Agricultural issues. He Chairs the Ag Committee and is responsible for that boondoggle of a bill that earned him the Porker of the Month Award.
2011 Humane Society Legislative Fund 0%
2010 Defenders of Wildlife Action Fund 0%
What can I say? The environmentalist don't like him. He's a farmer and a rancher. I would imagine he likes to hunt from time to time. There is nothing wrong with that.
2011 National Journal Conservative on Economic Policy Score 70%
2010 Citizens Against Government Waste-Positions 85%
2010 National Taxpayers Union 86%
2009 Citizens Against Government Waste-Positions 47%
2009 National Taxpayers Union 85%
. As you can see, the scores are not where they should be. I would hate to see them at the end of this year after winning the dubious title of Porker of the month. His combined score for these five events is just over 74%. Folks that is approaching RINO status. It gets worse.
2011 American Conservative Union 80%
2011 National Journal Conservative on Foreign Policy Score 49%
2011 Club for Growth-Positions 48%
This does not indicate that he is a very conservative legislator. This is puzzling because all indications are all the left wing groups hate him. They should love him. He's another one of those soft on crime enthusiast.
Next up is campaign finances.
Now for his campaign finances we went to two different sights for the information. Those sights were
votesmart
and the FEC We'll begin with the Federal Election Commission Data first. This is what he has reported for the campaign season of 2012 as of July 30, 2012
Receipts $1,282,433.97 Disbursements $905,843.40 Cash On Hand $577,153.33
That's a pretty good chunk of change. So it makes you wonder where all that money comes from. That's where the votesmart people come in. Now there information isn't as complete as it is with state held offices, but it gives us a pretty good idea. Keep in mind that a vast majority of Representative Lucas's district is the Northwest part of this great state. Here is some of what we found.
Agribusiness $591.942.00
Finance/Insurance/Real Estate $194,500.00
Energy/Natural Resources $107,750.00
Those are the top three combined businesses. Individually the amounts aren't really that much. Here are the top three.
American Farm Bureau $16,500.00
Dairy Farmers of America $15,500.00
Devon Energy $13,500.00
So far everything looks to be on the up and up. You would think this is a fairly decent conservative legislator. Now we get to the heart and soul of any legislator. That is his voting record. Here are some of his key votes since September 11, 2001.
Oct. 14, 2001 HR 3162 USA Patriot Act of 2001 Voted Yea
July 21, 2005 HR 3199 Patriot Act Re-Authorization Voted Nay
Feb. 17, 2011 HR 514 Extension of Provisions of the Patriot Act Voted Yea
May 26, 2011 S 990 Patriot Act Extension Voted Yea
Dec. 14, 2011 HR 1540 National Defense Authorization Act Voted Yea
Congressman you took an oath to protect and defend the Constitution of the United States of America. Each one of those yea votes violated that oath by restricting the rights and freedoms Americans have earned through the sweat and blood of servicemen and women throughout the years. It's time you took a good hard look at what you and your fellow Representatives are voting on and make sure you can justify it against the Constitution you swore to uphold.
Now we get to the catastrophe of a farm bill you put together. It was bad enough that you were tasked with decreasing the budget by $180 billion dollars and could only manage a paltry $35.1 billion dollars over a ten year period, but I don't think you even tried. What led me to come to this conclusion was an article I read where it was decided that instead of saving $14 million dollars as proposed by eliminating a proposed duplication of effort by two different government agencies, the amendment was rejected. Do we really need the FDA and the USDA both to inspect catfish at the cost of $14 million dollars annually. That's on top of the perks you gave your farmer buddies in the bill. You can read the article here.
Government Determined to Waste Money on Catfish | RedState
You are supposed to be a conservative Republican. Start acting like one. That means smaller government, reduce the deficit and above all protect and defend the Constitution. It's time you started standing up for Oklahoma values. Grow a pair why don't you.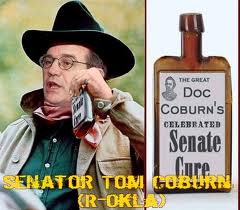 By Ms PM
In
this news clip Senator Coburn talks about the abuse of power that is played out in government.
He tells of how the Tea Party is fed up with the abandonment of the Constitution. We can take that statement up a notch. It is far beyond fed up, we're mad as hell and have been for some time. An on point example is what happened when Chick-Fil-A president Dan Cathy decided to use freedom of speech to take a stand towards gay marriage. Government blowhards couldn't resist the opportunity to get in there and slam Mr. Cathy for his belief. Some of the jackasses went so far as telling him to stay out of their cities. It doesn't matter what you believe, our freedom protects all of our rights and sometimes people will never agree.
Senator Coburn said that the Founders got it right by writing Article 1 Section 8 into the Constitution; the enumerated powers of the federal government. It's about balance of power and this enables the people to hold government accountable. Unfortunately for the people, we are ignored, labeled as horrible racist people and mocked. We can't forget about being labeled as terrorists because we take a stand against big government, have Christian values and love our guns. Just as unfortunate for the lefties, we will not shut up, we're here to stay and will fight for freedom and liberty some of you so desperately try to take from us.
Senator Coburn took a stand against what is happening within government and his voice is small in comparison to some of his votes. Sometimes it is easier to point the finger than to live by what you say. These are a few of the bills that Coburn voted on that aren't aligned with the Constitution.
HR 2072- Export/Import Bank. This bill increased the agency's lending cap from $100 billion to $140 billion. The bank issues loans and loan guarantees to foreign governments or companies for the purchase of U.S. products. The federal government has no Constitutional authority risking taxpayers money to provide loans the private sector considers too risky to provide.
S990-Patriot Act Extension. The Patriot Act violates the fourth amendment of the Constitution.
S1867-Indefinite Detention or NDAA. American citizens accused of being terrorists can be picked up by the U.S. military and detained indefinitely without habeas corpus and without being tried and found guilty in a court of law.
There are very few that have a voting record along Constitutional lines and the excuses or justifications will never end. Senator Tom Coburn is right by saying government and the court system has strayed from what our Founders put in place. His track record is better than most that represent Oklahoma at the state and federal level. Voting unconstitutionally has never been one of the enumerated powers within our Constitution. When Senator Coburn can grab a microphone and live by what he touts, that folks, would give us the hope we desperately need. We will never be a perfect society and most of those elected are morally bankrupt. That doesn't say much for the ones that go to the election booth and put them in power. Everyone could learn much from our Founders. They are the real men.
Here are all the House members in two
fifty member blocks of email addresses
. Use Bcc in your email address header and email fifty of them with one email yet they won't know who else got the email.
ember to strip the unsubscribe link before forwarding this newsletter to prevent someone from taking you off our list! Use our forward this email link at the top of the newsletter to prevent being accidently unsubscribed.
Money is always needed for printing costs, postage, sign materials, and robo call costs. We are tightfisted; we will spend your hard earned money wisely and frugally as we do our very best to clean up Oklahoma politicians so we can begin to clean up our country.
You can donate by sending a check to Sooner Tea party, 358 North Rockwell Ave, Oklahoma City, OK, 73127 or visit Soonerteaparty.org and use the Paypal donation button.