"Dance First,
Think Later,
It's the Natural Order"
--Samuel Beckett

(1906-1989)
Photo credit Roger Pic


Team 2019/2020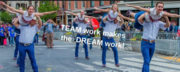 Non Profit Board of Directors:
Jerry Goldman (Chair)
Michelle DeBlasi
Dr. Valerie Feit
Nicola Creary
Shireen Dickson
Kevin Farley
Mahayana Landowne
David Leventhal
Greg Miller
Philip Ribolow
Erik Bryan Slavin
Steering Commitee:
Greg Miller, Executive Director
Henya Emmer, Parade Production
Janelle Issis, Parade Programming
Darya Mars, Project Manager
Alan Wright, Grandstand
Gabriel Kutnik, Grandstand
Carlye Eckert, Education
Jamila Holman, Festival Production
Sherrell Whitmore, Festival
DJ McDonald, Curatorial
Jessii Parham, Team Coordination
Rebecca Myles, Media
Audrey Ross, Media
Doug Kowlessar, Finance
Natalya Grigoriev, Finance (CPA)
Brian Austin, Creative
Jason Parrish, Creative
Chauncey Dandridge, Social Media
Honorary Committee:
(Power Team & Grand Marshals)
Bill T. Jones
Baayork Lee
Louis Mofsie
DJ Dara
Camille A. Brown
Mickela Mallozzi
Rafael Espinal
Doc Martin
Maurice Hines
Frankie Bones
Mestre Joao Grande
Rosie Mendez
Garth Fagan
Kwikstep
Rokafella
Carmen de Lavallade
Robert Battle
Mary Verdi-Fletcher
Rekha Malhotra
Savion Glover
Jawolle Willa Jo Zollar
Hex Hector
Jacqulyn Buglisi
Baba Chuck Davis
Louie Vega
Ashley Tuttle
Elisa Monte
Bill Shannon
Trevor Hochman
Peter Zehren
Samir Bitar
Mel Alvarez
Jonathan Peters
Charles Reinhart
"Billy Elliot" (Joseph Harrington)
Kat Wildish
Amy Marshall
Jellybean Benitez
Elizabeth Zimmer
Ellenore Scott
Don Campbell "Campbellock"
Morocco (Carolina Varga Dinicu)
Luis Salgado
Luigi
Kool Herc
Danny Tenaglia
Djoniba Mouflet
Advisory Board:
Jeanne Fleming
David Katz
Teddie Kern
Anil Kumar
Joseph McElroy
Tasha Blank
Sponsorship Team:
Greg Miller
Lauren Williams
DJ McDonald
John Dalton
Nikki Creary
Phil Ribolow
Parade Production:
Henya Emmer (Production Lead)
Janelle Issis (Programming Lead)
Meke Brown
Rhina Valentin
Jerry Goldman
David Sanders
Alan Wright 

Silvian Martinez
Zahidel Alvarado
Frank Bator
Hal Lamster
Alan Wright
Gabriel Kutnik
Julia Johanson
Daniel Kahn
Phil Ribolow
Julian Sanjivan

Festival Production:
Jamila Holman (Production Lead)

Sherrell Whitmore (Assistant Lead)

DJ McDonald (Curatorial Chair)
Donnie D'Amato
Francisco Tavernes
Educational Outreach
Carlye Eckert (Chair)
Jacque Colburn
Caryn Cooper
Shireen Dickson
Jamee Schliefer
Finance:
Doug Kowlessar (Chair)
Darya Mars
Natalya Grigoriev
Elizabeth Zaklama


Legal:
Victoria Behr
Carmen Casado
Jerry Goldman
David Leventhal
Paul Llewellyn
Kaye Scholer LLP
Marketing:
Greg Miller
Alan Wright
Brian Austin
Jason Parrish
Media & Promotions Team:
Rebecca Myles
Audrey Ross
Nhadyr Reyes Cardenas
Chauncey Dandridge
Josef Pinlac
Ali Coleman
Michelle Deblassi
Kevin Farley
Shiela Jamison
Special thanks:

·New York City Mayor Bill de Blasio
·NYS Governor Andrew Cuomo
·Manhattan Borough President Gale Brewer
·City Council Member Carolina Rivera
·NYC Cultural Affairs Commissioner
Tom Finkelpearl, Assistant Commissioner Kathleen Hughes and Program Officer Alana Dapena Fraiz
·Community Boards 2 and 3

·NYC & Co Foundation
·NYPD Lt Christopher Cheng and Sgt Patrick McGuire, 9th Precinct Det. Jaime Herandez
·NYC Department for the Aging
·New York State Council on the Arts
·Lower Manhattan Cultural Council
·NYC Parks & Recreation Director Claudia Pepe, District Supervisor Terese Flores, Deputy Director Venus Melo (Citywide)
·NYC Dept of Sanitation Superintendent Joseph Signoril
·NYC Dept of Transportation Event Coordinators Michael Callery, Ivory Henderson-Robb and G.I.S. / Events Coordinator Shuan Bruney
Hi Everyone,
Do you know about New York City's "Summer Streets"?  It's a POSITIVE way can enjoy the city in a FREE, HEALTHY and GREEN way!  And we're presenting DANCE--come check out our presentation of Saung Budaya (deets below!)



Executive Director


 

 

 

 

 

Dancer: Director Greg Miller at the 13th Annual Dance Parade 5/18/19, photo by Totally Cool

®

Richard Renda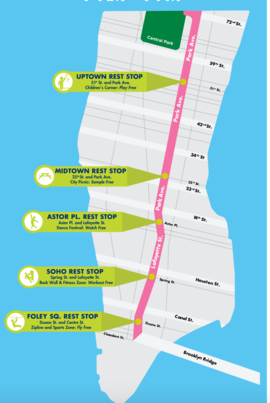 Dance Parade is pleased to partner with the New York City Department of Transportation to present
SAUNG BUDAYA's INDONESIAN DANCES!
Where: Foley Square Plaza, Duane & Centre Streets, Manhattan
When: Saturday August 3rd, Saung Budaya goes on from 11-11:45am (RAIN OR SHINE)
What:  Culminating Performance at NYC's Summer Streets; See pop up performances, learn to juggle (10am) and embrace the sounds of live horn players and drummers (noon)
     

Ganjen: Tari Ganjen Dance is cheerful dance from the capital city of Jakarta that depicts young women competing to be the best.This dance represents self-independence and "Ganjen" means flirty and lively.

 
Lenggeng Nyai: This traditional dance from Jakarta, the capital city of Indonesia, strongly influenced by Chinese culture, a new creation originating from Gambang Kromong folk art. The dance depicts lively young girls celebrating their journey to adulthood. It expresses the happiness and freedom of a woman in making life choices according to her womanhood.

Merak: The Tari Merak or Dance of the Peacock is a female dance. The choreography is inspired by the beautiful movements of a peacock. The gestures of a peacock are beautifully blended together with the classical movements of the Sundanese dance and thus making the dance a colorful expression of the proud peacock showing its beautiful feathers. The Tari Merak symbolizes the beauty of nature and its creatures and intends to draw our attention to it and to convince us to dedicate our work to this world.

Timur Drum Dance: We are asking our choreographer for a description and will circle back.
Summer Streets continue for the next 3 weeks:
Dates: Saturdays, August 3, 10 & 17
Time: 7AM to 1PM
Location: Park Ave from Brooklyn Bridge to Central Park
SUMMER STREETS 2019: PROGRAMMING ROSTER
Over 70 photographers participated in this year's photography contest. Five judges from the Dance Parade organization reviewed hundreds of photos within two categories, one for the parade and one for the festival. Cash, memorabilia and Broadway show tickets to the musical The Prom were awarded to the winners: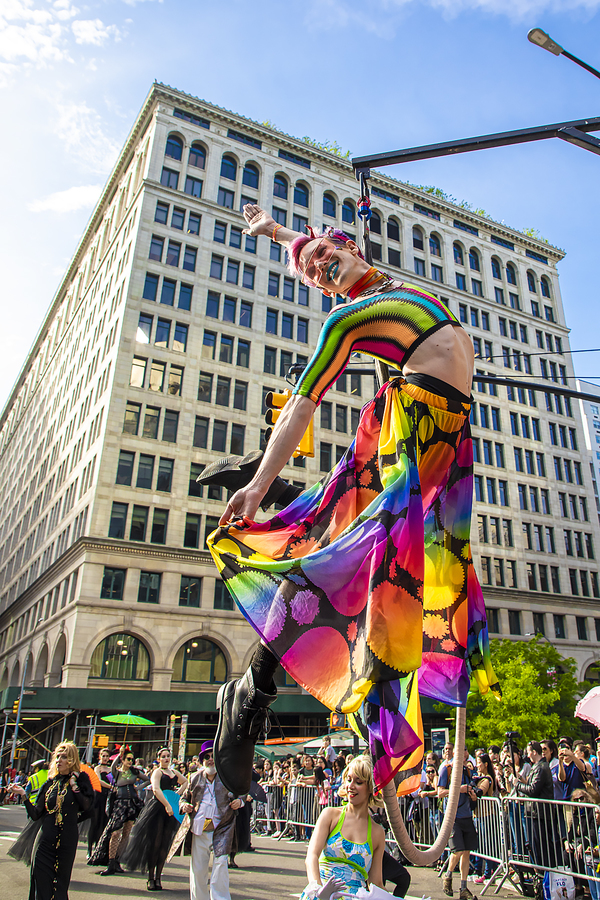 1st Place Winner (Parade Category): Miguel Chavez photo of the House of Yes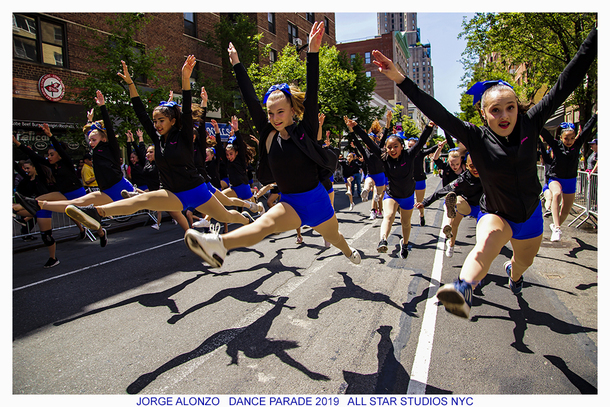 2nd Place Winner (Parade Category): Jorge Alonzo's shot of All Star Studios NYC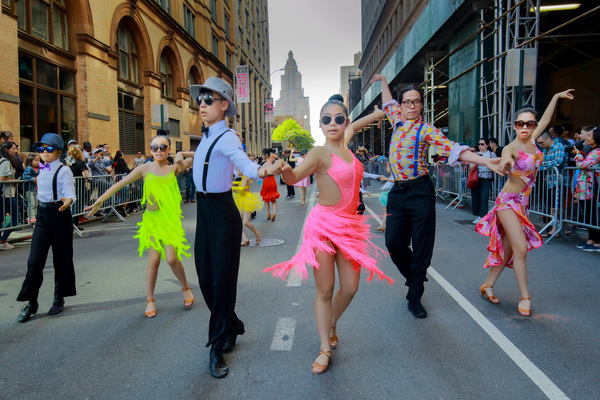 3rd Place Winner (Parade Category): Lai Wah Kong for this shot of RuDance Studios (Ballroom)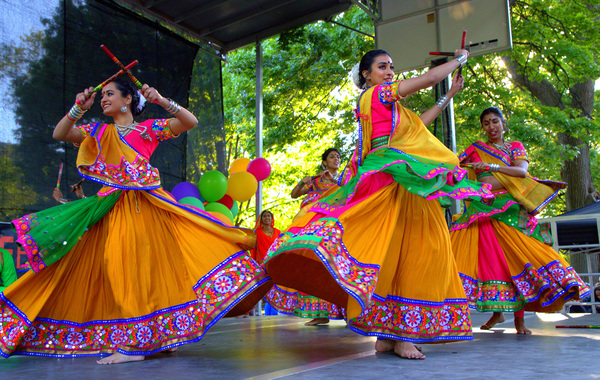 1st Place Winner (Festival Category): Bob Dea's Main Stage photo of Reshma Nair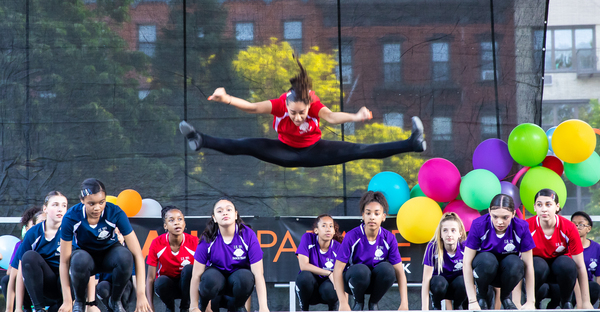 2nd Place Winner (Festival Category): Linda Seid's photo of The I.S. 281 Dance Team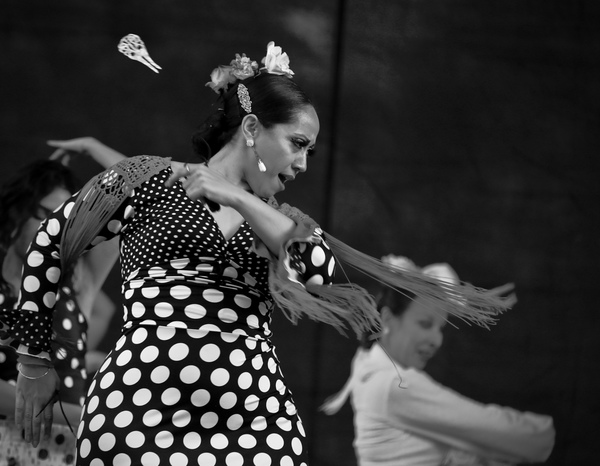 3rd Place Winner (Festival Category): Gefei Wang's photo of Xianix Barrera Flamenco

We dance for CULTURAL EQUITY.
We represent all dances, including yours. Our 80+ unique dance styles are the world's largest display of cultural diversity. We keep historical dances alive, like Armenian Folk dancing and Bolivian Caporales, and showcase new dance forms like Litefeet, Waacking and Brazillian Zouk. We unite cultures and generations, introducing teenagers to tango, clubbers to square-dancing, and seniors to hip-hop.
We dance to EDUCATE AND EMPOWER.
We send certified teaching artists to schools and community centers. Participants discover they can communicate vital feelings and ideas by dancing, and gain insight into other cultures. We support emerging dance groups by reaching broad audiences and document their artistry, which they use for fundraising and promotion.
We dance for EMOTIONAL & PHYSICAL HEALTH.
Dance ​expresses identity – yours, mine, and ours together. Dancing rejuvenates our bodies and minds, motivates us, and we share joy. Dancers master new skills, personal and interpersonal, developing self-esteem and community pride. We put creativity in motion, with performances, classes, costumes, parade floats, and our Dance Police (NYDP) — who playfully ticket "bystanders" for not dancing.
We dance for FREEDOM AND PEACE.
Our root is social justice. Our rhythm is unity. In the 1800's, ballroom dancing was deemed devil's work. In the 1920's, New York City enacted the Cabaret Law to stem interracial dancing in Harlem Jazz Clubs. Nazi Germany banned "anarchistic" Swing Dancing in the 1930's. Even recently, in 2006, a New York State Supreme Court ruled that, unlike other forms of art, social dance was not a constitutionally protected form of expression. We stand for all dancers, including you.
We dance.
Our Mission is to promote dance as an expressive and unifying art form by showcasing all forms of dance, educating the general public about the opportunities to experience dance, and celebrating diversity of dance in New York City by sponsoring a yearly city-wide dance parade and dance festival.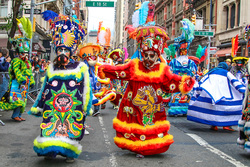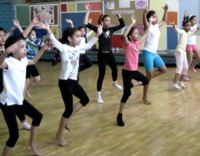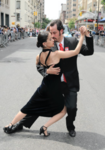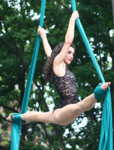 Photo credits: Yuyao Ling (left), Shireen Dickson (right)

Dance

Parade really needs your support and any help you can give us is appreciated. At

Dance

Parade, we are grateful for every tax deductible donation no matter how small.   
Here's how to donate:
   · Make check payable to "

Dance

Parade" and mail to:
     455 FDR Drive, Suite B104, New York, NY 10002
Dance Parade New York is a 501(c)3 Non-Profit Organization