THE WORLD IS YOURS… IN OCTOBER
HMV'S ONLINE STORE GOES LIVE…
…AND NEW DUBLIN SHOP OPENS
SIGNATURE FINDS A NEW INVESTOR
ORTHODOX STANCE FROM KALEIDOSCOPE
HBO'S BIGGEST EVER EST RELEASE…
PIRATE ADMITS SETTING UP DODGY SITES
---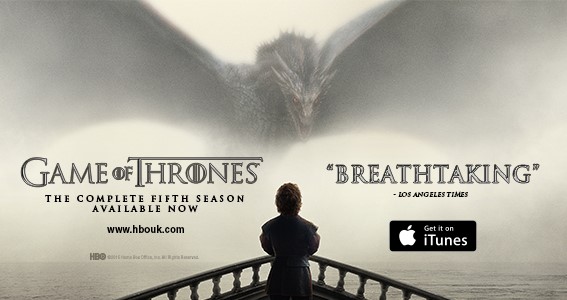 ---
If you can't read this newsletter or see the ads, pl
ease click
here
It Was A Good Week For... hmv, with its e-commerce website now up and running…
It Was A Bad Week For… The Londonderry man, facing sentencing for illegal download charges…
With Father's Day almost here (it's on Sunday June 22, in case you forgot) and what has become one of the biggest weeks outside of Christmas was picking up towards the end of the week, with a raft of titles selling well. The week's new big releases, including Taken 3 and Gascoigne, were performing strongly, while previous winners, such as Fox's Kingsman: The Secret Service and a raft of other dad-friendly titles such as Kajaki (see last week's newsletter) were all picking up sales for presents to be handed over to dads at the weekend. As hmv's Andy Anderson said: "There's a reason for customers to buy things, which has really helped with sales, and we've had three weeks of great releases. There's a lot of Father's Day-type titles doing really well this week. And after a slowish start to the year, June is looking really good. Each of the five Mondays has a really good release."
On to that Gascoigne title, which marks an impressive performance for eOne. It followed the now standard route of a one-day theatrical with accompanying Q&A beamed around the country, held on June 8 and was released a week later, June 15, to some impressive sales. Commenting on the release, eOne's Tim Westbey said: "We're delighted with an excellent result. The media interest in the film and Paul has been exceptional, with the campaign achieving widespread coverage. Paired with strong retail support Gascoigne has been firmly positioned in the minds of football fans and father's day gift purchasers."
As for Taken 3, the film was heading for number one according to the Official Charts Company. giving Fox its fourth separate title to hit the top slot this year. It had sold more than 100,000 units by the end of play on Wednesday, some 65,000 ahead of its closest rival, Kingsman: The Secret Service. Also performing well, alongside the aforementioned Gascoigne, are Selma and the latest series of Homeland, both in the top 10 in the midweeks.
---
---
Still performing well is Jurassic Park as part of Universal's ongoing and impressive drafting campaign. And, obviously, as noted here and elsewhere, the return of the franchise, in the shape of Jurassic World, is breaking records at box offices here and all over the world (almost £20 million and counting in its opening weekend at UK cinemas), continuing Universal's incredible 2015 performance. What's interesting to note, however, is that the title has this week appeared on key websites available for pre-order and the major has pitched its flag in Q4, with an October 19 date quoted. That's right, Q4 starts here and Universal, which will boast one of the strongest line-ups any studio has ever had in the final part of the year, has made the first move – other studios' potential dates have yet to be revealed. At the same time, some of the SKUs have been revealed too – standard DVD, Blu-ray and Blu-ray 3D – with assorted exclusives, including one that contains two dinosaurs. Commenting on the October 19 date, hmv's Andy Anderson said: "It's great to see such a big title coming out in October, kicking off Christmas nice and early. It's also great to see its release date announced so early."
One site where you can pre-order the release is hmv's new e-commerce site – the new-look, newly functional site, here at

http://store.hmv.com. Months in the making, it dovetails neatly with hmv's content-rich consumer site, which is full of news, reviews, opinion and has a strong community feel, as well as its other sites, such as purehmv. Commenting on the launch, hmv's ecommerce chief Steve Partridge said: "It's nice, simple, clean and easy to use, that's what it's all about. It's a soft launch and we'll start incorporating it into our marketing. We've got the Jurassic World exclusive and we're working closely with the studios and labels. It's important we get it right, but we're very pleased with it." The content on the

hmv.com site was key, added Partridge, who returned to hmv after a stint at Universal Music. The soft launch is the latest step in hmv's revival since new owner Hilco took over the reins. We'll be keeping an eye on it in the coming months, as hmv looks to add elements such as downloads…
Over in Ireland, meanwhile, hmv and sister retailer Xtra-vision continue to go from strength to strength. Saturday June 13 saw a new flagship store open in Grafton Street, Dublin, open its doors following a relocation from just down the road. It joins eight other hmv stores and more than 50 dual-branded hmv and Xtra-vision outlets. There are further rumours circulating that hmv is set to franchise open concessions in more than half of Tesco's stores in Ireland, joining the entertainment kiosks in more than 100 Supervalu grocery stores (there's no official confirmation on this yet, although the Independent in Ireland is reporting it as a done deal). Back to Grafton Street and Hilco Capital Ireland chief Larry Howard said: "We're thrilled to have secured this new premises on Dublin's most popular retail street. The relocation marks the continuation of our expansion plans, and we're looking forward to continuing to deliver the best choice in music, movies, games and technology on Grafton Street. It's particularly apt that hmv is moving to No. 72 Grafton Street – a location that has historically been a home for entertainment on the street. The building originally housed the Grafton Cinema, which opened in 1911, and entertained the people of Dublin until finally closing its doors in December 1973. It's very fitting that hmv is bringing entertainment back to this iconic building."
Another week, another big announcement from the thriving independent label Signature, which has unveiled a new investor in the shape West Ham chairman David Sullivan. His financial input will enable the ambitious company to further its expansion plans, taking in bigger acquisitions, wider theatrical releases, an international arm and more, including possible homegrown productions. Sullivan and Signature founder and md Marc Goldberg cemented their deal on the set of the company's forthcoming Krays film and the announcement this week set the seal on their relationship. Goldberg talks more about the implications of the deal and Signature's plans on a feature on our website by the time you read this, but in the meantime, in the official statement announcing the news, he said: "
David's investment will help to bolster our already impressive slate for 2016 and beyond, and will allow us to reach our ambitious goals in the months and years ahead. David's decision to invest in Signature only highlights our burgeoning reputation and will help to cement our place as the fastest growing, and most commercial UK film distributor. I have known David for a number of years and more recently we have worked closely together on our forthcoming releases The Rise of the Krays/The Fall of the Krays. I believe with David's business acumen and financial firepower it gives the team and I the opportunity to take Signature into a new era whilst still keeping the core entrepreneurial spirit flowing." Sullivan added: "I admire what Marc and the Signature team have achieved in a very short space of time. From what I have seen, there is clearly a gap in the UK market for a company like Signature to thrive and grow. I am looking forward to giving Signature the resource and support to expand the business. I will have a hands off role and allow the great team to continue running the company in the impressive manner that it already does."
More from the independent sector, and Metrodome's Jezz Vernon has been appointed to the board of Film London, the screen industries agency for the capital that works closely with local talent, helps businesses develop and looks at distribution, production and much more. The move will see Vernon, formerly at, among others, Revolver before taking the helm at Metrodome, joining fellow new appointee Tyrone Walker-Hebborn owner of the Genesis Cinema, on the board of directors. In a statement, Film London said: "
Having worked in film distribution, exhibition and sales with extensive expertise in finding and developing audiences, the new board members are set to bring invaluable insight, perspective and knowledge to Film London. Their experience will feed into Film London's commitment to connecting ideas, talent and finance while supporting the capital's diverse film-viewing culture and its evolving distribution sector, ensuring the city's screen industries continue to thrive." Film London chairman David Parfitt said: "I'm absolutely delighted to welcome our new Board members. Their skills, knowledge and experience are a perfect match for Film London's wide-ranging remit, and the talent, energy and insight they bring to the Board will help us continue to go from strength to strength and ensure London remains a world-class production hub across the screen industries."
And another busy independent is Kaleidoscope, which has this week announced it has picked up UK and Ireland rights to Orthodox, a film that stars the dream team of acting talent in the shape of Stephen Graham (This Is England, Boardwalk Empire) and Michael Smiley (Kill List, A Field In England). the powerful drama sees the former playing the role of an outsider in a Jewish community who turns to boxing, while the latter is a shady promoter. Commenting on the deal, Kaleidoscope's Michael Chapman said;
"We are thrilled to be working with [director David Leon and producer Daisy Allsop] on their impressive debut. Orthodox is a hard-hitting and beautifully made crime drama." Oliver Simon and Daniel Baur from sales agent K5 International said: "David is a genuine new talent and Daisy is a really dynamic producer. We're delighted to be working with them both, and with the excellent team at Kaleidoscope in the UK, on this powerful and heart-breaking film."
---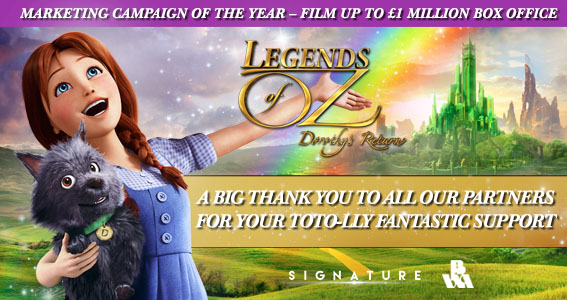 ---
Winter Is Coming… In Summer. In case you hadn't noticed, this week saw the final episode of the fifth season of Game Of Thrones airing on Sky Atlantic. And there was no sleep for the wicked, as HBO swung into action at the stroke of midnight on Tuesday June 16, as the fifth outing for the hugely popular show went live as an EST release across assorted digital platforms. The company embarked on its biggest ever EST release campaign, advertising across press, online, radio and social media. It hastily edited down a reaction video to the final episode, filmed as it aired on Monday night at a special superfan event hosted by HBO's UK home entertainment arm, with the subsequent film going viral (you can see it, along with more details of the marketing campaign on our website, here). Commenting on the campaign and its suc
c
ess, HBO's Colin Smith said: "
It's always a challenge to top the last campaign when it comes to Game Of Thrones, particularly with the DVD/Blu-ray campaigns, but this year it was very much a focus on content and media integration – every element of our media, PR and social activity has been carefully cross-pollinated to ensure each execution covers every corner of customer engagement
.
It's important with digital to get the message out about when, where and how, and it felt like we were really able to capitalise on the momentum of the finale and still cut through all the noise.
" You can see the reaction footage on our website, with more on the campaign, shortly…
In keeping with its huge success across all formats – TV, physical formats, digital and, sadly, illegal downloads – the EST release this week of the fifth season of Game Of Thrones once again bucked the trends normally associated with TV programming. The law of diminishing returns you'd ascribe to a series in its fifth season doesn't apply here – for wuaki.tv, for example, it was breaking all previous records. European content director for wuaki.tv Simon Homent said: "We are delighted to have been able to offer the whole of season 5 the day after the TV broadcast. When season 4 was released it remained our biggest ever title until Q4. Already in two days of sales we have smashed the week 1 sales from season 4. Sales have more than doubled on the previous series too, so we are seeing lots of people buying into the whole franchise."
The noise around the series looks set to give a further boost to physical releases, as it has done previously, while, sadly. it appears as if the final episode of S5 of Game Of Thrones set new records for for piracy, according to sources at Torrent Freak. We'll not sully HBO's excellent seven days or so, which started with it winning a BVA gong for marketing for television last week for its work on the 2014 release of the third season of Game Of Thrones, any further by dwelling on the record piracy figures. As HBO's Ian Fullerton said last week: "'BVA award winner' sounds much better than 'most pirated TV show'!"
---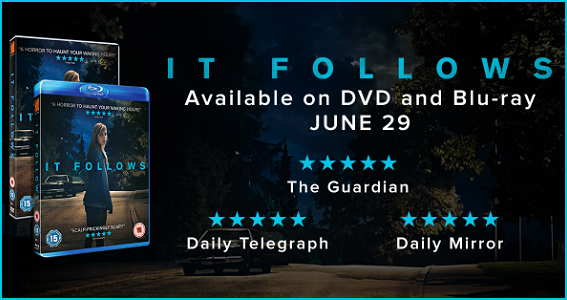 ---
Dogwoof, the documentary specialist and a distributor that has done more than anyone else in recent years popularising the genre, is going from strength to strength as the release on Monday June 22 of its Dior And I represents the company's biggest ever physical ship. Commenting on its release, the company's Daniel Green said: "After the success of Bill Cunningham New York and Advanced Style we were always on the lookout for the next great fashion documentary. Frédéric Tcheng's Dior And I has certainly lived up to expectations. After becoming our highest grossing UK theatrical release in the last month and fulfilling its potential on digital platforms we're now looking forward to its eagerly awaited DVD release this coming Monday. It's also our first documentary to be supported by a supermarket which will hopefully push Dogwoof out as a label to a whole new audience."
Staying on the documentary tip, another title worth keeping an eye on is Amy, the film documenting the tragic life of singer Amy Winehouse. The film has premiered at the Edinburgh Film Festival this week, following on from its hugely successful Cannes screening and forthcoming gala London outing. These come ahead of a full theatrical release and, later in the year, home entertainment bow. It comes on the back of Asif Kapadia's bestselling doc Senna and is certain to follow in its illustrious predecessor's footsteps. What's more, Kapadia this week teased that the DVD release could have a lot more Amy, telling Screen Daily: "I am hoping that some of the good stuff and performances might be on a DVD somewhere down the line but that is all still being worked out." We've seen Amy and believe us when we say this is superlative filmmaking and profoundly moving – the screening we attended was left stunned into silence at the film's end. Commenting on its home entertainment potential, Altitude's head of distribution Hamish Moseley said: "Even a few weeks before we release the film into cinemas, we are extremely confident that Amy has the potential to be one of the stand out releases over Q4 and beyond. It's a wonderful film about a very special person and the campaign that is being planned will be suitably unique and attention grabbing. We expect to Amy to be as wildly popular with customers as her music."
This week's hugely successful Gascoigne documentary release followed a route forged by other documentary titles, with a one-day theatrical release, with a high profile Q&A beamed around cinemas nationwide. And another documentary taking this route will be Bulldog Films' July release of Formula 1 film Lauda. The film, which charts the life and times of the racing driver and subject of the timeless gag ("the famous racing driver Niki, er, Niki…" "Lauda" "THE FAMOUS RACING DRIVER NIKI…"), will air at cinemas around the country, with a Q&A involving director Hannes Schalle and former F1 drivers Jacques Villeneuve and Bernd Maylander, beamed from Milton Keynes. The July 2 event, held just ahead of the British Grand Prix, will be followed swiftly by a July 6 release for the digital and physical release.
---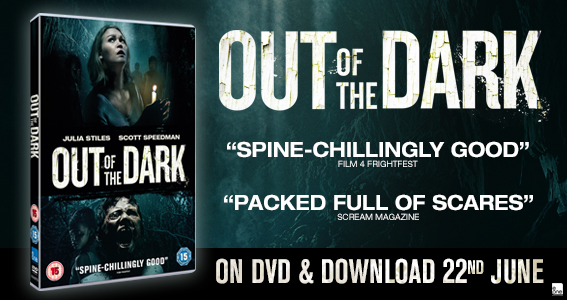 ---
Today (Friday June 19) sees a theatrical re-release for one of our favourite films, The Long Good Friday, and Arrow's new restoration of this landmark Britflick, one that launched a thousand geezer movies, has drawn acres of publicity already. Writers and reviewers have been lining up to praise the film, not least for Bob Hoskins' towering performance as gangster Harold Shand, its fine supporting cast and prescient story about the way London was changing and the rise of luxury Dockland housing. What's more, the theatrical release, which includes a high profile BFI Southbank screening and Q&A, comes on the back of the film's recent release in a gorgeous Arrow Video set complete with Blu-ray, DVD, another Hoskins classic, Mona Lisa and accompanying booklets. All of which means the home entertainment release can fully benefit from Arrow's impressive PR and marketing support for its new lease of life at cinemas. Commenting on the package and release,

Arrow's head of restoration James White said: "It was an honour and a pleasure to be given the opportunity to restore The Long Good Friday, one of the greatest - if not THE

greatest British crime film of all time. Although The Long Good Friday has been available on DVD and Blu-Ray before, it's never had the benefit of being properly restored, and as such has never had the definitive presentation it so needed." Michael Brooks who also worked on the project added: "This was one of the most enjoyable projects I've ever worked on, partly because of the undoubted excellence of the films themselves, but also because of the massive amount of goodwill shown by everyone that we contacted. I was delighted to have the opportunity to fill in some important blanks - for instance, writer Barrie Keeffe hadn't been featured on previous releases and turned out to have some terrific stories, as did first assistant director Simon Hinkly and assistant art director Carlotta Barrow." We'll have more on this on our website shortly…
A Londonderry man has become the first in Northern Ireland to admit infringing copyright by setting up a website offering up links to consumers to watch illegal copies of films. Paul Mahoney had initially denied charges of conspiring to operate websites allowing people to watch illegal downloads, but changed his plea at crown court. He also admitted acquiring income generated from from websites an of concealing criminal property. No application for compensation was made – the court heard that Mahoney's prosecution would act as a deterrent. He will be sentenced in August.
---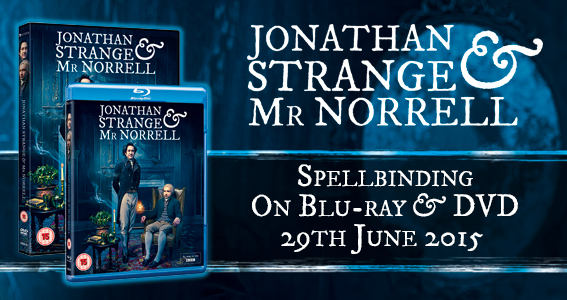 ---
QUOTE OF THE WEEK
"London is now officially our new home. The move to the capital was vitally important to our continued growth in the UK and to finding the very best talent who will join our existing team that works day in, day out to provide an exceptional service for our customers all over the country, Europe and the world."
Christopher North, md at Amazon UK, as the retailer completed its move to three London offices, at Holborn, near the Barbican and at Leadenhall. A further office in Shoreditch will open in 2017…
AT THE MOVIES
As noted above, Jurassic World is now officially the biggest opener of the year, with £19.35 million in its opening weekend. Secret Cinema's take on The Empire Strikes Back has now taken £666,340, London Road was the other new entry with £216,223.
His Kingsman: Secret Service is currently performing well on home entertainment formats after an impressive box office performance – he's currently working on a sequel – but Matthew Vaughn has this week stated that he wants to do more Mark Millar adaptations, with another Kick-Ass sequel and prequel being planned…
As the new take on Ghostbusters begins shooting, this week's best remake news is that Kenneth Branagh is said to be working on a new version of Agatha Christie's Murder On The Orient Express…
And as Rob Zombie, the last man to have a bash at Halloween, has been been linked to a film looking at the latter part of comic Groucho Marx's life, news has emerged that next month will see production start on Halloween Returns, a new take on Michael Myers and his assorted killings…
TWEET OF THE WEEK
The final final Robin Williams film…
Legendary trailer from Icon for Robert Carlyle's directorial debut…
A little birdie tells us Lionsgate has this for UK release… Warning: not for the squeamish
Arnie versus the zombies…
Here's the best talking animal film trailer of the week …
Oh, hang on, this is the best talking animal film trailer…
Sorry, it's this one… (It's also very long)
To subscribe to The Raygun newsletter, please email info@theraygun.co.uk
with subscribe in the subject matter
To unsubscribe, email info@theraygun.co.uk with unsubscribe in the subject
For editorial or advertising queries, contact tim@theraygun.co.uk