Bienvenue dans la newsletter d'AGIR Céramique !
L
atest news AGIR Céramique
Architectural
Design
Ariane C
---
Maison et Objet Paris
Show in Paris
Prochain rendez-vous: Maison et Objet Paris du 20 au 24 Janvier 2017 pour la présentation de la marque KERAMSTEEL® avec Jacques Roger (Design Métal) et Nicolas Mauclert (tapissier)
hall 5A Stand J39 et I40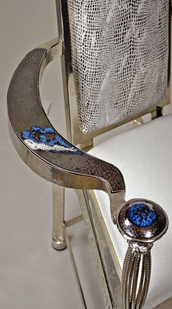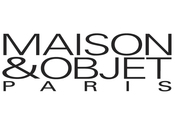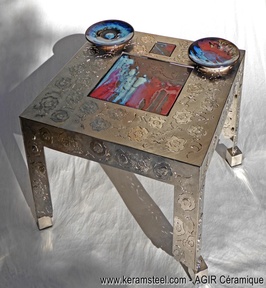 Next Show Maison et Objet in Paris. Presentation of our brand KERAMSTEEL® with Nicolas Mauclert (upholsterer) and Jacques Roger (Metal Design).
January 20th to 24th.
hall 5A Stand J39 et I40
---
Expos en cours
Still running Shows
Expo Paris: le Marais de nouveau !
Show in Paris, the Marais again !

Après le BHV, c'est le concept store parisien EMPREINTES, dans le Marais, 5 rue de Picardie Paris III qui expose des pièces d'Ariane C depuis le 2 septembre 2016.

Ariane C shows her work in the concept store

EMPREINTES

, Paris III (Marais), 5 rue de Picardie - since Sept 2nd 2016.

Ruoshui Gallery Taipei


1F., No.1, Ln. 72, Sec. 1, Roosevelt Rd.,
Zhongzheng Dist., Taipei City 100, Taiwan (R.O.C.)

20th Chawanexpo Taïwan at NTCRDI Miaoli
---
Evènements récents
recent events
Exposition internationale à Pékin:


Les oeuvres présentées ont été sélectionnées parmi celles présentées l'année dernière au Temple Impérial de la Cité Interdite de Pékin, au cours de l'exposition 'Ceramic Words on the Silk Road', au cours du symposium International "Macsabal", auquel Ariane A.Coissieux a participé.
Beijing Art Zone 798. Art Bridge
20 au 30 Décembre 2016
Opening: Dec. 20th 16:00 International Show in Beijing:
The shown works have been selected among the pieces shown last year in the Imperial Ancestral Temple of the Forbidden City, Beijing: 'Ceramic Words on the Silk Road' - during International Macsabal Symposium in which Ariane A.Coissieux had been invited.
Beijing Art Zone 798. Art Bridge
20 au 30 Décembre 2016
Opening: Dec. 20th 16:00



Nous vous raconterons prochainement les
Récents voyages d'Ariane:
We will soon tell you about Ariane's recent travels:

Septembre 2016: 10ème Symposium International Terracotta à Eskisehir en Turquie, avec la fabrication d'une sculpture murale de 2,30 m

September 2016: Participation in the 10th International Terracotta Symposium in Eskisehir, Turkey, where she has built a big mural sculpture (2,30 m high)

'At: Saï el Nedj':

La sculpture réalisée par Ariane pour la ville d'Eskisehir

Ariane's Sculpture for the city Eskisehir

Novembre 2016: 4 expositions à Taïwan (Miaoli, Taipei, Kaohsiung) en Novembre, avec conférences publiques.

November 2016: 4 exhibitions in Taïwan (Miaoli, Taipei, Kaohsiung) in November, with public speeches.

Lecture at Asia Pacific Institute of Creativity - Chao University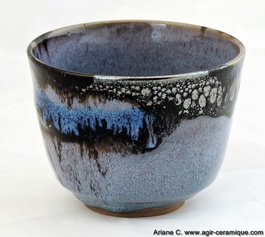 Chawan: 'Moonlight in the forest'
Chawanexpo Miaoli
---
Prochain voyage:
Next travel :
Ariane n'ira pas très loin cette fois, dans son pays maternel: l'Allemagne pour répondre à une demande de la Keramikstiftung Römhild de donner une Masterclass au Château de Römhild (Thüringen), où est installée la Kunst- und Werkschule für Keramik: Ecole d'Art Céramique.
Thème: PORCELAINE PAPIER: TECHNIQUE ET CREATIVITE
dates: du 19 au 23 Avril 2017
Inscriptions ouvertes auprès de la fondation
info@keramikstiftung.de
PORCELAIN PAPER CLAY: TECCHNICAL AND CREATIVE APPROACH
Ariane C has been invited by 'Kearmikstiftung Römhild' in Germany to give a masterclass from April 19th to 23rd. For details and subscription you can contact info@keramikstiftung.de
Location: Römhild Castle (Thüringen) Germany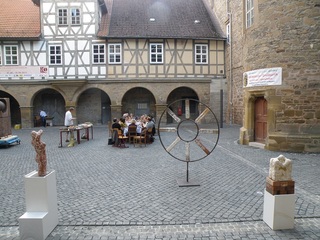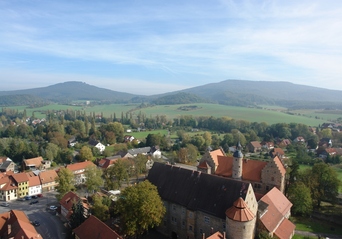 ---
....à suivre

.... to be continued .......
---
Plus de nouvelles fraiches et de photos sur notre page Facebook et sur
notre site
More fresh news and photos on our Facebook page
and our website
---
A bientôt sur notre site, et les réseaux sociaux (Twitter,

Facebook

, Viadeo,

Linkedin

etc) les plus populaires comme les réseaux thématiques et professionnels (batiactu.com etc).
_______________________________________________________________________________________________________
You like this newsletter? Transfer it your friends and share !
Pour se désabonner, cliquer sur le lien en bas de page.
To unsubscribe, click below.