---
Sponsors this week:
The Carpenter Shop
358 North Rockwell
OKC, Ok
405-942-2644
The Carpenter Shop is a full line cabinet and countertop shop that travels all over the state building dream kitchens for discerning customers
R A Graphix
(405) 703-3599
214 Ne 12th St, #C, Moore, OK 73160

R.A. Graphixis a full line printer and sign shop capable of screen printing, vinyl signs, banners, offset printing, and all of your printing needs. Randy and his family have supported the conservative movment for many years
Special Edition Newsletter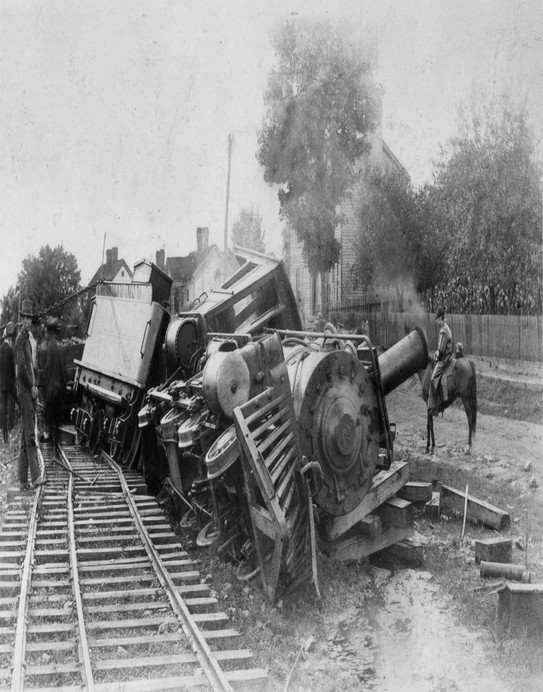 Speaker Steele's Train Runs Off the Track
By now many of you have heard the news of TW Shannon winning the Speaker Designate election at the caucus meeting at the capitol today. What you don't know is that the battle has raged since last Wednesday and just how much of a defeat this was for Speaker Kris Steele. The fight started in earnest on last Wednesday when House leadership began putting serious pressure on those that hadn't committed to vote for Representative Hickman for Speaker Designate. Representatives were strong armed, threatened, or bribed in an effort to get them on the side of leadership.
Today's caucus had three items on the agenda, the Speaker Designate election, Representative Sullivan leaving, and some minor issues, some of which concerned rural issues.
Representative Jeff Hickman was the RINO/Chamber of Commerce candidate for Speaker in 2013, Mike Reynolds was the conservative candidate, and TW Shannon represented those that were right of center but not full bore conservatives.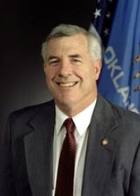 Representative Reynolds spoke first and said he was running as a protest candidate. Reynolds spoke of wanting to be in the thick of the fight for conservative values. Reynolds's speech was themed on the warrior approach to leadership and politics.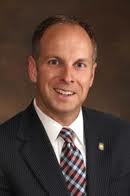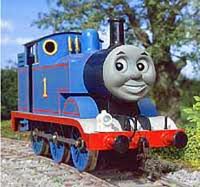 Jeff Hickman Thomas the Tank Engine
Does anyone else see the similarity between these two mugs?
Representative Hickman spoke next and gave what some have called a very inappropriate speech, a speech that doomed the Chamber of Commerce's chances of keeping the RINO's in power. Hickman's theme was "Thomas the Train Engine"… That's right folks; he spoke of the children's book written about a train engine that was turned into the PBS series "Thomas and Friends". Despite the seriousness of the situation, with 100 other State Representatives gathered to discuss and vote on the future of our state, Hickman gave a condescending speech where he said "all of us would like to be contributing little engines" except he pronounced it "Injuns" which many took as a racist slap at his opponent, TW Shannon, who is a member of the Chickasaw tribe.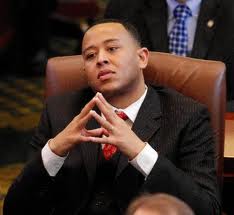 Representative Shannon spoke last, a brief but powerful speech that gave two items that he would focus on as Speaker. #1 was unity of the House members, an end to the attacks on conservative members by House leadership, and to include Conservative legislators in the legislative process. #2 was to make the House of Representatives the dominant force in setting policy at the Capitol. Shannon put it in a humorous way, especially after Hickman's racial slur, by saying that he would like the House to drive the policy "train". Shannon reminded the Representatives that Oklahoma was a right of center conservative state.
The three way vote caused a runoff vote between Hickman and Shannon which Shannon won by a small percentage. The voting bloc that made Shannon Speaker Designate was the dozen or so conservatives that switched their votes from Reynolds to Shannon.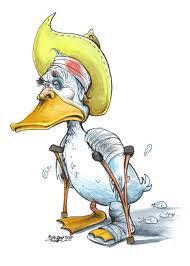 I am optimistic that the Speaker Kris Steel regime is badly crippled after losing this election. They are losing a lot of their members, Sullivan, Faught, Tibbs, are a few that come to mind, and a dozen others are facing serious opposition in their primaries in 2012. Between the Sooner Tea Party and Oklahomans for Liberty, a lot of districts have been subjected to a lot of voter education, the constituents are fed up with RINO Republicans and the incumbents know it. Even Representative Hickman tried to reinvent himself before the Speaker Designate vote but too many were too smart to fall for pretty words and promises.
The election of TW Shannon to House Speaker Designate is a personal blow to current Speaker Kris Steele, a repudiation of his hard handed and vicious treatment of conservative Republicans in 2011. Speaker Steele fought to the end though, using lieutenants Jeff Hickman, Ron Peters, Pat Ownbey, Jason Nelson, Dan Sullivan, and Lisa Billy to pressure Representatives to vote for Hickman for Speaker Designate.
They were pretty brutal on freshman House members, a Sunday night conference call between Shannon supporters revealed that freshman legislator Josh Cockcroft was actually called into Speaker Steele's office where he was subjected to intimidation, harassed, and even threatened that "his political career would be over if he refused to vote for Hickman." He was told that if he voted for Shannon he would "pay for that decision."
Leslie Osborn was also targeted according to one of our sources. Speaker Steele used a different tactic that he did on Josh Cockcroft. Osborn was simply asked "What would it take for you to vote for Hickman?" Meaning what committee Chair or what legislation would she want passed in return for selling her vote to Hickman. Now is it just me or isn't this just as bad as or worse than what they are trying to charge Randy Terrill with? How is trading votes for political positions any better than outright paying cash for votes? Representative Osborne stuck to her guns we are told and voted for Shannon.
Had Speaker Steele and the State Chamber of Commerce been successful in their bid to force Hickman as Speaker Designate, they would have pushed an even more liberal agenda in 2012. Speaker Steele will be Speaker in name only in 2012, a lame duck
The second part of the agenda was Representative Dan Sullivan leaving. But when he was invited to speak, to perform his swan song so to speak, around 8 or 9 legislators stood up and walked out in disgust. Few House members have been as divisive as Sullivan, he has earned many, many enemies with his arrogance, his unwavering devotion to his Chamber of Commerce masters, with his hypocrisy while spouting family values while divorcing his wife after cheating with one of his House staffers, and his support of the transvestite birth certificate agenda. One of the Representatives that walked out on Sullivan was a surprise, Representative Aaron Stiles. That bodes well for next session if a conservative moderate like Aaron is seeing the futility of supporting a liberal/progressive Republican leadership.
Don't forget the Wednesday night work parties starting at 6 pm. Call 4105-412-6233 for more info.
Remember to strip the unsubscribe link before forwarding this newsletter to prevent someone from taking you off our list!
Money is always needed for printing costs, postage, sign materials, and robo call costs. We are tightfisted, we will spend your hard earned money wisely and frugally as we do our very best to clean up Oklahoma politicians so we can begin to clean up our country.
To donate, send checks to Sooner Tea Party, 358 North Rockwell Ave, OKC, OK 73127
Or visit
soonerteaparty.org
and use our PayPal link to donate using a credit card, a debit card, or a bank transfer

.