MARMALADE BRINGS HOME THE BACON
REACTION TO RECORD-BREAKING BEAR
RUMBLE RETURNS
MIDWEEK CHART UPDATE
LIONSGATE'S BRAVE MOVE…
…AS STAFF UPPED
READY, STEADY GO!
MONKEY MAGIC
WONDER STUFF
SAVING GRACE
MUM'S THE WORD
TRUST GOES DOWN THE RABBIT HOLE
BASE DIARY DATE
PIRATE JAILED…
…AS MIRROR CRACKS FOR ILLEGAL DOWNLOADERS…
…AND WATERMARKING WORKS
TOWER FOUNDER DIES…
…SO TOO DOES FORMER BIG BLUE CHIEF
BOOT CAMP WOES FOR FITNESS DVD
AT THE MOVIES
TRAILERS OF THE WEEK
---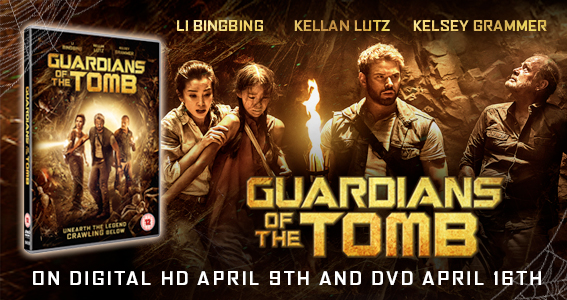 ---
If you can't read this newsletter or see the ads, please click here
It Was A Good Week For… Studiocanal, with a barnstorming week one for Paddington…
It Was A Bad Week For… Fitness DVDs, on the news pages for all the wrong reasons …
We'll start this week's in a leafy corner of West London somewhere, where Paddington and the Brown family reside and where, after a barnstorming week one for the home entertainment release of the sequel to the Peruvian bear's first outing, Paddington 2, we're certain that much celebrating and scoffing of marmalade sandwiches was taking place. For the film had shifted more than half a million units across physical and digital formats, making it a landmark release for Studiocanal. The company was certainly celebrating after notching up not only the fastest selling release of the year according to the Official Charts Company but a few other achievements too. It was the company's biggest ever week one, and its biggest ever digital release. What's more, and most refreshingly too, for our industry certainly, given the narrative so often employed by those outside the business, it outsold its predecessor, a remarkable feat for which Studiocanal deserves huge plaudits. Commenting on its success, the company's head of home entertainment John Rodden said: "Building on the film's tremendous box office success, we're delighted that UK audiences continue to welcome the politest bear from Peru into their homes and hearts. Opening sales on Paddington 2 have been record-breaking for us, which is a remarkable testament to the enduring appeal of Paddington."
According to the Official Charts Company Paddington 2 sold 332,000 in its first week, although Studiocanal's figure includes digital sales and the assorted bundles on offer in full. The Official Charts Company's midweek bulletin for its second week of release further has it shifting another 55,000 copies this week, and the momentum looks set to take it through to Easter and beyond. Further comment came from Studiocanal's Olivia Dean, who said: "We're delighted with the fantastic start for Paddington 2 in the home entertainment market. Charting at number one in both the physical and digital chart with a combined total of 500,000 plus units including bundles, the film has beaten Paddington 1's opening in 2015 and marks the company's largest ever home entertainment debut. With top tier retail set-up, our campaign reminded customers why they enjoyed the film so much in the cinema and it's been great to see the nation continue to welcome Paddington into their homes. As we head into the key Easter period we're positioning Paddington 2 as the perfect gift and ideal viewing for the whole family and hoping to continue the film's success. "Congratulations and thanks are shared with the whole team at StudioCanal and Elevation on such a fantastic result."
---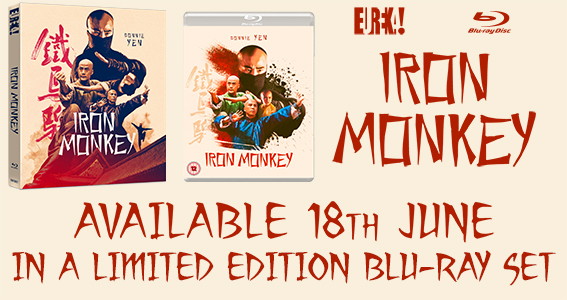 ---
It's good to see the WWE making a welcome return to the charts too, with the midweeks from the Official Charts Company featuring the wrestling organisation's latest outing, WWE Royal Rumble 2018, in at number 26. The title arrives at a crucial time of year on the WWE calendar as the superstars prepare for the biggest date in the year, Wrestlemania. The event takes place in New Orleans this year, features all the biggest names in sports entertainment, with Fremantle releasing the WWE title early in June, as is traditional. Commenting on its success, Fremantle's Ken Law said: "The Royal Rumble event signifies the beginning of 'The Road to WrestleMania' and is a firm favourite with the fans. We're delighted with its success. It kicks off the whole WrestleMania season when WWE goes mainstream and with Ronda Rousey on the bill, the Undertaker rumoured to return, fan favourite Daniel Bryan set to make his in-ring comeback, this year's WrestleMania is shaping up to be the best for many years and we are looking forward to further chart success in early June."
Paddington 2's remarkable success keeps it in the top slot in the midweek bulletin from the official Charts Company, ahead of a new entry at number two courtesy of Paramount via Universal in the shape of another sequel, Daddy's Home 2. And there's a brace from Lionsgate in at numbers seven and eight, as first Rex and then Film Stars Don't Die In Liverpool, continuing the company's strong run in recent weeks (see below for more on one of its other success stories of recent weeks, namely Only The Brave). There's more Daddy's Home with a box set pairing both comedies at number 18, while Signature shows that war is still one of the hottest properties when it comes to DTV titles, as Wings Of Eagles, starring Joseph Fiennes, is in at number 28.
One notable title that had many in the industry looking enviously at its week one figures was Lionsgate's Only The Brave. The firefighter action flick set the charts ablaze in its first seven days on sale, shifting more than 15,000 units along the way, the kind of number that pours cold water on the more cynical observers in and around the industry, showing that titles can really catch fire (that's enough fire-based puns for today). Commenting on its success, Lionsgate's Susie Bould said: "With such a dramatic, mesmerising and emotive subject matter, the marketing campaign for Only The Brave incorporated AV formats which enabled us to showcase this film in the most compelling way. Partnering with Sky and ITV to deliver sponsorships around targeted audience programming, and bolstered by a targeted Facebook campaign, we promoted our content in environments where they would resonate with our key consumer demographic. This solid marketing campaign was complimented by excellent retail support - with all major grocers and specialist retail partners supporting the title to a level which has pleasingly exceeded our expectations!"
Sticking with Lionsgate and the company has announced a couple of promotions within its marketing team, reflecting both an increased slate on the way from its expanding TV joining its busy film titles. Among those being upped are Ben Grunbaum, with the former HMV staffer now earning the title of head of marketing for home entertainment and digital, while colleague Dan Gilson is promoted to the role of senior marketing manager overseeing TV marketing across the UK and EMEA regions, which, as the company said, reflects its "ever-growing portfolio of TV content". The pair report in to svp for home entertainment and digital Marie-Claire Benson.
---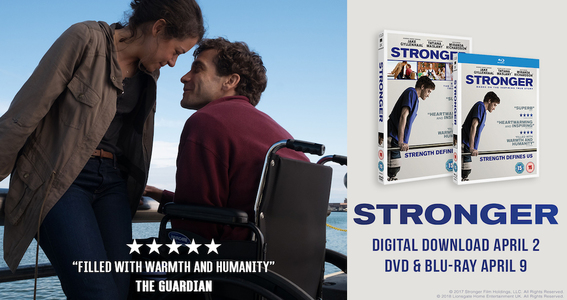 ---
To the Vue at Leicester Square where Warner was hosting the European premiere of the eagerly awaited next big Steven Spielberg outing Ready Player One, a blockbuster family action film after the awards-friendly and more grown-up The Post. Spielberg himself, on the back of his appearance at the Empire Awards where he picked up the Legends Of Our Lifetime gong, was on hand to help boost the acres of press coverage the film, due at cinemas on March 28, received. The film went down a storm, working with older audiences thanks to a great section that doffed a cap in the direction of Stanley Kubrick, while younger crowds will be drawn in by its canny referencing of scores of video games. Given the abundance of Easter eggs, gags and in-jokes in the film, as well as its strong look and feel, both in terms of marketing materials and the film itself, it's the kind of film that fans are going to want to own when the film arrives on home entertainment formats later this year…
Incidentally, mention of the Empire awards brings us back to lead sponsor Rakuten TV and as promised here last week, we interviewed the company's coo Josep Mitja, and you can read the full feature on our website over here.
Forthcoming release news and Eureka this week unveiled a new addition to its range after announcing a June 18 release for martial arts classic Iron Monkey, making its Blu-ray debut under the Eureka Classics imprint. It will bear all the hallmarks of Eureka releases – painstakingly restored, a raft of extras, a weight accompanying booklet and more. Commenting on the release, production manager Jacob Milligan said: "We are extremely excited to be bringing Iron Monkey to Blu-ray for the first time ever in the UK as part of our Eureka Classics label. Iron Monkey is a beloved classic amongst martial arts fans, and its action sequences are still some of the most impressive ever captured on film. For this release the film has been beautifully restored in 2K and will be released as a deluxe special edition packed with hours of extra content, along with an O-Card slipcase and collector's booklet, both limited to the first print run." You can see the trailer here.
---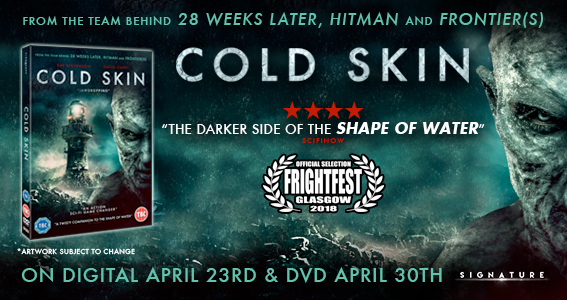 ---
Ahead of that, and due on stores on Monday March 26 is Wonder, the heartwarming tale of a 10-year-old boy, his facial disfigurement and the problems he encounters when he leaves home schooling to enter the system. It arrives on the back of a strong theatrical release and a river of tears cried, not least by us, at cinemas. Outlining the marketing for the release, Lionsgate's Ben Grunbaum said: "We're extremely excited for the home entertainment release of Wonder and the various activity that promotes the message of kindness which the film embodies from start to finish. Through partnering with anti-bullying charity The Diana Award, we're hoping to spread this message as far and wide as possible on our #DayOfKindness when the film is released on Monday. We've also created a unique #ChooseKind chocolate egg that will surely clear the Monday blues at various media-houses, just in time for Easter! We have a wealth of celebrities supporting this initiative on March 26 including James McVay from the Vamps and a host of other famous faces. Our marketing campaign has been focussed around the positive messages of the film and how it's perfect for all the family this Easter. Support includes National TV, CiTV sponsorship, shopping mall advertising, Heart and Fun Kids Radio campaigns, Facebook and Amazon. We can't wait to spread the positive vibes next week and over the Easter hols."
One programme building an impressive head of steam up in the world of television is Save Me, the Lennie James penned series also starring the great man about a loveable rogue who is forced to face up to some harsh realities, entering a sleazy underworld after his rarely seen daughter goes missing. It features a raft of big names, taking in Suranne Jones, Stephen Graham and more and makes for riveting viewing. The DVD is due through Acorn on May 7, we'll have more from the company's perspective soon, but it's worth noting that the series is proving to be a huge hit on Sky Atlantic, where this week it's emerged that it has been commissioned for a second season too. The series was released all in one go, in keeping with the current vogue, and Sky has reported more than 1 million viewers went through the entire thing in two weeks or less, with 700,000 managing that within the first seven days, making it its most binge-watched series ever. The reviews are equally good, with the highest rating for a Sky original series ever on IMDB. Lennie James said: "I am so chuffed that we get to keep telling the story of Save Me. Thank you to Sky Atlantic and a huge thank you to everyone who watched our little show and enjoyed it. More to come as soon as I can sit down to write it!" Suranne Jones said "I am so thrilled to be returning for the second series of Save Me. The reaction to the show has been amazing and I love being part of a great ensemble piece. Lennie has fantastic energy and his writing is so real and poetic. I cannot wait to read what he creates next."
---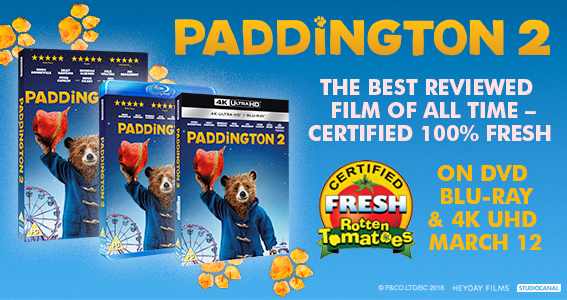 ---
Mothering Sunday saw trade organisation BASE continuing to fly the flag for physical formats and the power of gifting when it comes to big occasions, after sending out special packs to mums and mummy bloggers containing titles specifically aimed at them. It was run through the industry-wide Movie Weekender initiative and as well as targeting mums and receiving the resultant coverage (see here, here and here for more, there was also a competition through the mother of all mummy sites, Mumsnet. Commenting on the initiative, Liz Bales, chief executive, BASE said: "With the re-focused Movie Weekender activity in full swing, we turned our eyes to Mother's Day with the intent of bringing the campaign to the ever-more significant Mummy Blogger sphere. In delivering packs which featured titles specifically aimed at the mums themselves, we positioned our drop as an alternative to the array of children's content that they so often receive. As a result our bundle stood out from the crowd across the weekend and received fantastic pickup from the likes of MumsNet, Slummy Single Mummy & The Playground Blog, to name a few. With further activity planned around Easter, the Royal Wedding & Football World Cup, we're excited to see further engagement driven from a diverse section of influencers, bloggers and media."
And more from BASE too, as there was another addition to another ongoing campaign this week, as the Daily Mirror exclusively ran a new Industry Trust trailer under its Moments Worth Paying For banner. What's more the ad, which went across other outlets after its initial exclusive run, featured the current number one box office hit, Peter Rabbit, star Domhnall Gleeson and director Will Gluck singing the praises of seeing films legitimately and helping drive consumers towards findanyfilm.com. Commenting on the ad, James Gallagher, senior marketing manager, The Industry Trust said: "We're delighted to have enlisted Domhnall Gleeson and Will Gluck for our latest Moments Worth Paying For campaign, helping to highlight the moviegoing experience as a shared activity and that the big screen is the best way to watch the latest release. It is a true testament to the Moments campaign that we can continue to secure such high profile talent to help spread our core message and we are pleased that the fun and family spirit from Peter Rabbit has been captured within our latest trailer. Securing an exclusive placement with the Daily Mirror helps further our reach and shows the commercial appeal for videos like this. As The Trust, we will continue to drive families away from pirating content and encourage them towards the many legal ways in which they can access creative content, from cinema to the home."
News from last week's BASE Insight Forum, as there was so much we didn't have room for it all, but it's worth noting a few diary dates which were outlined by BASE chief executive Liz Bales. There's the third education date on May 17 and, on July 4, Independence Day no less, another Insight Forum presented in association with ERA. Sandwiched between those two is the BASE Awards, due to take place on June 7. As Bales noted: "We have seen a such a spike in the number of entries, and from the number of organisations participating, that the scale of this years' judging will have been surpassed just once in the last decade. On the June 7 not only will distributors be competing with each other, but so many of you have elected to compete against yourselves which could lead to a highly entertaining audience dynamic on the night." There's also the September 27 the Action For Children charity is hosting its annual entertainment quiz. The charity has long been a friend of the video industry, and BASE helped it raise £150,000 through initiatives, with Bales adding that she hoped many from the industry would be there. More details available here.
---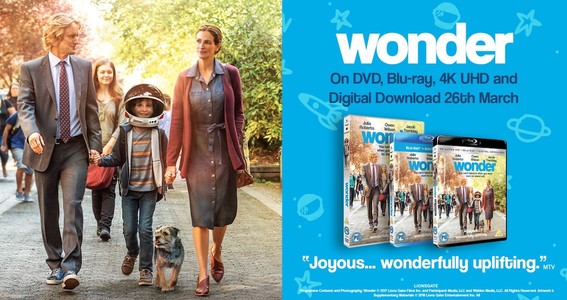 ---
Anti-piracy news now and while it may not be strictly DVD-related, this concerns CD piracy, it's good to see the authorities acting decisively to jail a CD pirate. The BPI and the City of London Police's special anti-piracy unit, PIPCU, joined forces to act against Michael Hargreaves, of Heysham, Lancs. He'd been importing snide discs from Hong Kong and then selling them online. His sophisticated operation saw him operating from a warehouse in Morecombe, Lancs, but also ended with him being jailed for 16 months. It was said to be have earned him some £4 million, while more than 21,000 CDs were seized. BPI General Counsel, who directs the organisation's Content Protection team, Kiaron Whitehead, said: "The BPI is very grateful for the collaboration with PIPCU to help bring this man to justice. The case sends out a strong message of deterrence to others who steal from the UK's creative industry that, no matter whether the fraud is online or in the physical world, they will be caught and they will face the consequences." Director of Copyright and Enforcement at the Intellectual Property Office (IPO), Ros Lynch, said: "Partnership working is vital in the fight against intellectual property crime. I'm delighted that by working together the British Phonographic Industry and the Police Intellectual Property Crime Unit have brought this man to justice. I hope this sentencing deters people who are selling counterfeit goods and shows them there are serious consequences." And City of London Police Staff Investigator and officer in charge of the case, Charlotte Beattie, added: "Today's sentencing should serve as a warning to those selling counterfeit goods that the consequences can be severe. We work hard with the support of our partners to investigate and bring intellectual property fraudsters like Hargreaves to justice."
More on the illegal viewing side, although this one from the world of illegal downloading and the latest report from Nahuru, which, as revealed here last week, is collecting data on consumption of content through Bit Torrent sites. And intriguingly, its research this week, into Black Mirror, shows that illegal downloads of the Charlie Brooker programme peaked just after the new series landed exclusively on Netflix, with the resultant publicity driving people to find it on illegal sites. But it also drove consumers to look at the first three series of the sci-fi programme, something which could boost legitimate sales and interest in the show too, were rights holders quick enough to act. As its report noted: "Looking at the data, whilst not as pronounced, we do see a marked increase in the amount of torrents downloaded for all three previous seasons of the show in the week following the release of Season 4. Similarly, as with season 4, there is a peak in the amount of torrents downloaded approximately one week after the release of Season 4, followed by a gradual decline as the month progresses. We can presume that this decline is for the exact same reasons as the decline in downloads of Season 4. A new season heralds much attention, but this decreases as the general publicity declines and attention turns to other shows and elsewhere. This pattern, whereby interest in previous seasons of show rises when a new season arrives has not gone unnoticed by broadcasters. Keen to capitalise on this, they are now trying to create licensing deals which allow for a show's older seasons to air at the same time. This stands to reason, why not take advantage of the increased interest." You can see more here http://nahuru.com/blog
Meanwhile, watermarking of TV and film content could be the way to help stamp out online piracy, according to watermarking company Edgeware. Its research suggested that consumers were 50 per cent less likely to illegal view content if it was watermarked. "The Illegal distribution of programming is a huge problem for content distributors and owners with piracy costing them billions in lost revenue," said Richard Brandon from Edgeware. "This research has shown that digitally watermarking content as it's streamed will have a significant benefit. Those watching pirating content could drop by half and then forensic watermarking will also make it faster and easier to identify those illegally distributing content."
---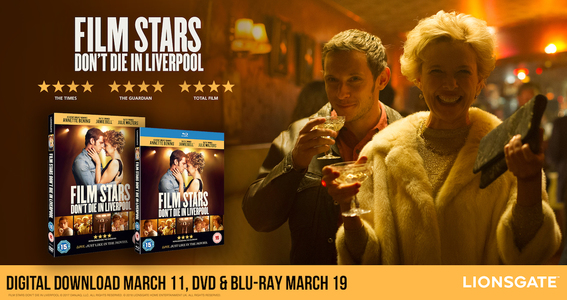 ---
So farewell then, two key figures in entertainment retail, both of whom saw their ideas exported from their native America to here in the UK. First, earlier in March, Tower Records founder Russ Solomon died at the age of 92. Not only did he launch the retailer in the States, but his influence spread to these shores too, as the president of US retail association NARM he helped send the concept across the Atlantic to set up the British Association of Record Dealers, which became the ERA we know and love today. Bob Lewis, founding Director General of BARD, said, "Russ Solomon was an inspirational figure and - as then president of the US retail association NARM - was one of the original instigators of the discussions which led to the foundation of ERA. UK digital services and retailers are stronger and the industry is all the better for Russ's great contribution." ERA CEO Kim Bayley added: "Russ Solomon helped set the ball rolling for UK record retailers to have their own forum and lobbying vehicle for the first time. From those early beginnings in 1988 ERA has grown from just 20 members to a current all-time-high of more than 250 embracing not just physical outlets but the likes of Amazon, Google, Spotify, Deezer, Sky Store and many more. Russ Solomon's enormous contribution to the history of record retailing is undeniable, but in helping retailers for the first time to find a collective voice, he helped change an entire industry for the better. We remember him with affection and we offer our sincere condolences to his family and friends."
The other death concerned a figure who most in the US and UK had a love/hate relationship, former Blockbuster chief Wayne Huizenga, the man who turned the Big Blue into the global force it once was. He bought in to the business in 1987, when it had a mere 20 locations – within seven years until he flogged it to Viacom, he'd turned it into a powerhouse with more than 3,700 stores bearing its name (a figure that would swell to 9,000 before its demise). Huizenga said a few years after the $8.4 billion sale of the company that he thought packaged media would one day fall away, however much he regretted getting rid of it. "I didn't want to sell that business, I loved it," he said. US trade body chief Mark Fisher from the EMA said: "It was sad to hear of the passing of Wayne Huizenga. Wayne was a true video industry pioneer. During his tenure at Blockbuster the blue and yellow stores became the symbol of video rental, and 'Make It a Blockbuster Night' entered the lexicon. Whether you worked for him, competed with him (as many of us did – and lost), or simply rented movies in his stores – you have to respect his impact on the in-home movie experience."
Fitness DVD has had a bit of a tough week or so, as many who willingly accepted the cash to lose weight and appear in releases have come clean about some of the practices used by production teams to lose weight. Chief among these was Scarlett Moffatt, ex of Gogglebox, who was said to have gone to a fitness boot camp rather than following the regime featured on the Universal release. There's no suggestion that the major knew what was going on, the idea seems to have stemmed from elsewhere, but it could be hard for the sector as a whole to recover from the kind of adverse publicity that saw it splashed across the front and inside pages of, among others, the Mail, Sun and Mirror…
---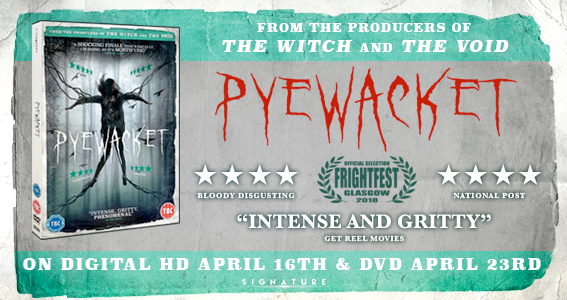 ---
"I don't believe that films that are just given token qualifications, in a couple of theatres for less than a week, should qualify for the Academy Award nominations. Fewer and fewer filmmakers are going to struggle to raise money, or to compete at Sundance and possibly get one of the specialty labels to release their films theatrically," he continued. "And more of them are going to let the SVOD [Streaming Video On-Demand] businesses finance their films, maybe with the promise of a slight, one-week theatrical window to qualify for awards But, in fact, once you commit to a television format, you're a TV movie. [These] deserve an Emmy, but not an Oscar."
Steven Spielberg on Netflix, Amazon and co aiming for Oscar glory…
AT THE MOVIES
Peter Rabbit surprised box office analysts this week after a barnstorming opening at UK cinemas, defying critics too on its way to a first weekend tally of £7.2 million, unseating the mighty Black Panther from its seemingly unassailable position atop the UK box office chart. The Marvel film, with almost £43 million under its belt, slipped to three as another new entry sat at number two, with Tomb Raider exceeding the £3 million mark in its opening frame. The only other new entry in the UK top 10 was My Generation, which took some £259,990 from its one-off screening.
Disney's ongoing plans for reviving its animated classics in live action form continues apace, as Lady And The Tramp became the latest to firm up. For the Mouse House has announced that Charlie Bean, the man behind The Lego Ninjago Movie, is to helm this latest transfer from cartoon to real-life. No word yet on an official release date, but this looks set to follow Beauty And The Beast and The Jungle Book on to screens soon…
Steven Spielberg was in town last week, as noted above, for both the Empire awards and also the high profile premiere of Ready Player One, his latest blockbuster. But he also let slip plans about some of his next projects, including, crucially, those surrounding the next Indiana Jones instalment. And the director revealed that he is returning to the UK in April to start filming on this, the fifth Indy outing…
Not sure about the title, but that aside…
Now dated for UK and due from Entertainment…
This week's most talked about (includes swearing)
To subscribe to The Raygun newsletter, please email
info@theraygun.co.uk
with subscribe in the subject matter
To unsubscribe, email

info@theraygun.co.uk

with unsubscribe in the subject
For editorial or advertising queries, contact

tim@theraygun.co.uk