Get in on the latest (alpaca) thing!
Order your new stock of the American Grown and
made 

"VPac" ALPACA filled thermal quilted vest!
The window for the next production round of VPac vests ends in 5 days.
Order custom size/color combos by June 6th for mid-July shipping.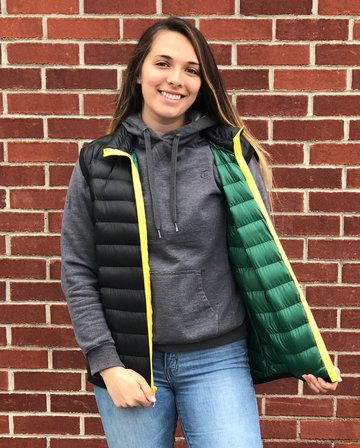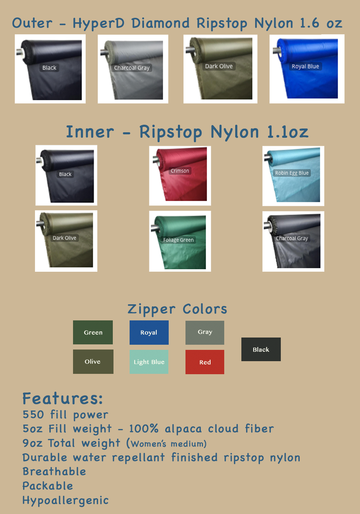 Current initial orders are almost ready and should ship next week.
To the many initial run customers, thanks for your patience!
The first time through on full production is always the toughest.
The VPac Production Team is already "halfing" the time on various production aspects for future runs. Run will typically take 6 weeks.
***
Choice Alpaca Products is delighted to partner with Paca Performance Gear as the distributor of this attractive new alpaca product made
from YOUR contributed fiber!
"VPac" is a play on vicugna pacos, the scientific name for alpaca :)
Key features of the VPac Vest:
10% warmer and 30% lighter than wool or synthetics
Sustainable eco-friendly 100% alpaca insulation
Designed, grown and manufactured in the USA!
Support American Alpaca - Offer the VPac in your store!
Grown and Made in the USA!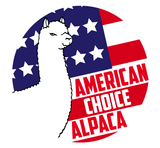 The Vpac is the newest entry in the 
American Choice Alpaca line.