Despite the constitutional ban on legislators being appointed to state jobs during their term of office the Regional University System of the Oklahoma Board of Regents named Senator Sean Burrage as president of Southeastern Oklahoma State University.
Larry Minks is currently holding the position and plans to step down effective July 1st, but that doesn't mean that the gravy train is ending for Minks as he will serve as president emeritus and distinguished university professor of leadership as well as serving as the director of the new Center for Transformational Leadership. No doubt with a fat, state money or tuition funded paycheck for each job….
The Oklahoma Constitution clearly states that ex lawmakers are not to take state jobs during their term of office in addition to other prohibitions that are usually gotten around by claiming that the salary isn't funded through the legislature.
§ 23. Ineligibility to appointment to office - Interest in contracts.
No member of the Legislature shall, during the term for which he was elected, be appointed or elected to any office or commission in the State, which shall have been created, or the emoluments of which shall have been increased, during his term of office, nor shall any member receive any appointment from the Governor, the Governor and Senate, or from the Legislature, during the term for which he shall have been elected, nor shall any member, during the term for which he shall have been elected, or within two years thereafter, be interested, directly or indirectly, in any contract with the State, or any county or other subdivision thereof, authorized by law passed during the term for which he shall have been elected
"Personally, I don't think they should be able to be employed for two years after they leave office, regardless of where the money comes from," Burrage said.
Just Oklahoma legislative corruption as usual folks….nothing to see here…. move along, move along….
What Does The Pledge Of Allegiance Mean?
By Ms PM
Not being too young to remember the comedian Red Skelton on T.V. it was always a treat watching him and he always made people laugh. Stumbling upon his commentary on the Pledge of Allegiance makes me wonder how such a funny man could make me take a look at what he knew and understand exactly what I have realized about how little I did know at that time in my life. He is a patriot and so is his teacher.
Commentary on the Pledge of Allegiance
By Red Skelton
As a schoolboy, one of Red Skelton's teachers explained the words and meaning of the Pledge of Allegiance to his class. Red Skelton later wrote down, and eventually recorded his recollection of this lecture. It is followed by an observation of his own:
I-- Me; an individual; a committee of one.
Pledge--Dedicate all of my worldly goods to give without self-pity.
Allegiance--My love and my devotion.
To the Flag--Our standard; Old Glory; a symbol of Freedom; wherever she waves there is respect, because your loyalty has given her a dignity that shouts, Freedom is everybody's job.
United--That means that we have all come together.
States--Individual communities that have united into forty-eight great states. Forty-eight individual communities with pride and dignity and purpose. All divided with imaginary boundaries, yet united to a common purpose, and that is love for country.
And to the Republic--Republic—a state in which sovereign power is invested in representatives chosen by the people to govern. And government is the people; and it's from the people to the leaders, not from the leaders to the people.
For which it stands
One Nation--One Nation—meaning, so blessed by God.
Indivisible--Incapable of being divided.
With Liberty--Which is Freedom; the right of power to live one's own life, without threats, fear, or some sort of retaliation.
And Justice--The principle, or qualities, of dealing fairly with others.
For All--For All--which means, boys and girls, it's as much your country as it is mine.
And now, boys and girls let me hear you recite the Pledge of Allegiance: I pledge allegiance to the Flag of the United States of America, and to the Republic, for which it stands; one nation, indivisible, with liberty and justice for all.
Since I was a small boy, two states have been added to our country, and two words have been added to the Pledge of Allegiance: Under God. Wouldn't it be a pity if someone said that is a prayer, and that would be eliminated from schools, too?"
Red Skelton
Words are power. How many remember saying the Pledge of Allegiance in school? How many are getting a glimpse of what the words stood for and now, how they have changed? It is truly a sad time in history, when people and their apathy let it fade away…..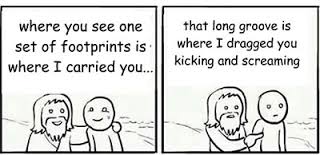 Attorney General Office Dragging
Their Feet on Open Records Request?
Back in April of this year we ran the story on the Senate Sergeant at Arms that demanded that Oklahoma sheriffs disarm themselves or leave the Senate balcony. We tagged the Sergeant at Arms as "Silent Bob" after his refusal to step forward and name the Senator that demanded the sheriffs disarm. And we started investigating the guy, one Bob Craig, and found that he was the target of an aborted investigation as a ghost worker in 2006.
The original story ran on April 6
th
and included a link to
a news report about slashed tires, home invasions, and burglary of records related to the Bob Craig ghost worker investigation
. The story claimed that the head of a nonprofit organization was pressured by Ben Brown, deputy commissioner for substance abuse services at the Department of Mental Health. Ben Brown was a former Democrat state senator between 1985 and 2000. After initially refusing to hire Bob Craig due to budget limitations the head of the nonprofit was ordered into Deputy Commissioner Ben Brown's office and threatened with an investigation into "financial mismanagement". After an investigation by an accountant the nonprofit head offered a solution; If Ben Brown would give her organization an additional $10,000.00 per year she would hire Bob Craig as a "consultant".
According to a News 6 report
the former Senator Brown was placed on administrative lead while the state agency did an internal investigation and the Edmondson A.G. office requested that they stay any investigation or publicity until a Grand Jury looked at the matter.
The night our story ran on the Bob Craig ghost worker investigation we emailed the AG office asking for an Open Records request on anything pertaining to the case and were assured that it would be done.
And nothing happened for nearly two months so we emailed back last week and received this response:
"Good morning.

As you noted, the records you requested are from a previous administration. At this point, it appears only physical records remain and are stored off site from the AG's Office. We are in the process of procuring those records to assist in processing your request. We apologize for any inconvenience and appreciate your patience.

Thanks,
AC"
While we are waiting for the Pruitt Attorney General office to release the information we are continuing to request other information from the Department of Mental Health. There are reports online indicating that former Senator Ben Brown was not indicted by
the 10th Multicounty Grand Jury th Multicounty Grand Jury
but a letter to the Mental Health Department's general counsel from an Assistant Attorney General Joel-lyn McCormick said that the lack of an indictment didn't mean that the next Grand Jury wouldn't pick up the investigation. The A.G. office also stated that they had conducted interviews and collected various documents and cleared the way for an internal Mental Health Department investigation.
Brown resigned effective Jan. 1st 2007 with no mention of the administrative leave or any investigation and took a pension from the Mental Health Department.
The 10th Multicounty Grand Jury listed the following list of investigations:
Racketeering; Embezzlement by Public Official; Embezzlement; Uttering of Forged Instruments; Perjury; Controlled Dangerous Substance violations; Conspiracy Against the State; Kidnapping; Rape; Fraud; Workers' Compensation Fraud; Medicaid Fraud; False, Fictitious or Fraudulent Claims Against the State; Pandering; Adoption Fraud; Obstruction of Justice; Violation of the Computer Crimes Act; Larceny; Consumer Protection Fraud; Theft; Larceny of an Automobile; Official Misconduct; Prostitution; Child Molestation; Environmental Crimes; and Making a False and Fraudulent Claim to the State.
The Official Misconduct investigation revolved around District Attorney District 27. There was an investigation on "Ongoing Problem of Filing False Claims By State Employees For Salargr/wages or Ghost Employees" and they listed two agencies; the Historical Society and the Department of Corrections Medical Services Division. But no mention of the Department of Mental Health and the former Democrat State Senator's strong arming a job for current Senate Sergeant at Arms Bob Craig.
Interestingly enough this was the Grand Jury that was stupid enough to indict the so called Oklahoma 3 for pushing the TABOR petition, although the individuals were eventually cleared after a court decision validated their defense claims that what they did wasn't against the law. The court decision struck down the Oklahoma law as unconstitutional but not until the three activists went through legal hell. The Oklahoma Game Fowl Association weighed in after they called attention to the use of out of state paid signature gatherers in the petition that make chicken fighting illegal a few years before, but then Attorney General Drew Edmondson dismissed their concerns by stating that out of state signature gatherers were completely legal. The final sentence in the report on the matter talks about how the law doesn't recognize political affiliation but the same A.G. shielded liberal signature gatherers and prosecuted conservative signature gatherers under the same law!
So far it appears that Senate Sergeant at Arms Bob Craig's ghost worker case was swept under the rug by the former A.G. office. Once the current A.G. office releases information we will revisit the case and we have placed an Open Records request with the Oklahoma Department of Mental Health for all information concerning the case and with the Oklahoma Citizen Advocates for Recovery and Treatment Association who was the victim of the alleged Bob Craig ghost worker scandal.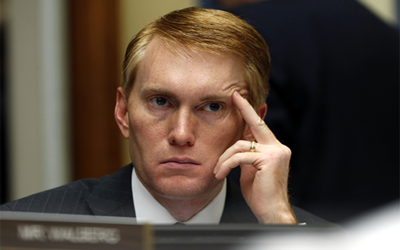 By The Watchman
You go to page 3 of this report and you find the breakdown on the contributions. What we find extremely disturbing here is that a mere $67,318.00 or 5% of his contributions have been small individual contributions. When you stop and think about it, that's one of the reasons' that you the constituent's voice is never heard in D.C. You just don't pay him enough to listen.
Berkshire Hathaway $5,000.00
Now we are fully aware that that is a small amount, however we can't help but wonder why a candidate for the Republican seat for Senate would accept a donation from the firm owned by Warren Buffett. If you don't recognize the name, he's the multi-billionaire Democratic donor and friend of President Obama. No true Conservative would accept money from this company or this man.
In conclusion we can only surmise that Congressman Lankford is not the man that we would recommend for the position as Junior Senator from Oklahoma. Although less of a RINO than Speaker Shannon, he's still a RINO. He has also consistently voted to allow you to be indefinitely detained without charges or an attorney by the federal government. To us that indicates an individual unwilling to surrender power at any cost.