HMV GAINS SHARE, PHYSICAL SLIDES…
…LATEST KANTAR ENT FIGURES
…SIGNATURE UNVEILS FRIGHTFEST SLATE…
…AS INDIE BLOWS UP UPTON PARK
BFI REVEALS OCTOBER TITLES
AT THE MOVIES
TRAILERS OF THE WEEK
---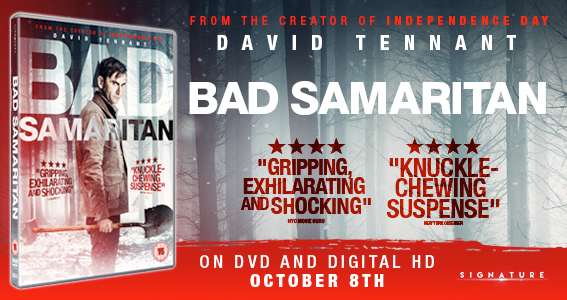 ---
If you can't read this newsletter or see the ads, please click here
It Was A Good Week For… HMV grew share, while overall markets in the US and UK looking good…
It Was A Bad Week For… Physical sales on the slide on both sides of the Atlantic though…
HMV was one of the star performers in the retail sector, showing a growth in physical sales across the board according to the latest figures from Kantar Worldpanel. The research organisation's Q2 stats from its entertainment retail panel show digital strong, but a decrease in floorspace in bricks and mortar retailers leading to a further fall in impulse sales. It's a particularly worrying trend for the video sector, which experienced the biggest decline in impulse sales in the 12 weeks to July 1. The headline news suggested that physical entertainment sales across music, video and games were down 11 per cent year on year, although both HMV and Game showed growth. So while video sales saw a decline, HMV's share increased by 1.1 per cent in this sector, and similarly in music, its market share increased by three per cent up to more than 22 points. That growth for HMV represents consumers spending an extra £4 at the retailer compared with 2017, at Amazon its fall in share amounted to £1 less in the basket for consumers. Digital enjoyed further growth, The Greatest Showman shifting 560,000 electronic downloads. Netflix too continued its inexorable growth; one in five consumers streamed from a Netflix account in June 2018, some 11.5 per cent of the public watched content on Amazon Prime Video.
Comment on the figures came from Kantar Worldpanel analyst Guillia Barresi, who said: "Many retailers are reducing their floorspace and this can mean shoppers are given fewer opportunities to make spur of the moment purchases, such as at the till. This trend is the same across physical music and video, with declining impulse purchases amounting to a fall in category sales of £7 million and £16 million respectively compared with last year. As high street stores change their look and feel in response to pressures from their online rivals, retailers need to ensure they are maintaining and creating environments that support spontaneous purchase if they are to turn the table on falling sales. Despite fewer people buying video overall, HMV managed to increase its share of physical sales by 1.1 per cent – an impressive achievement for the high street chain. This growth could be helped by the increasing trend for staying in rather that opting for more expensive nights out, with younger HMV customers buying films for planned occasions with family and friends." Barresi continued: "Consumers have more choice than ever when it comes to where they stream entertainment online, which means services need to do more to attract users. Amazon is doing this well – its offer of free music with Prime delivery has helped the platform double its number of active users since last year, surpassing Apple Music subscriber figures for the first time." Game's success and much of the game industry's growth came from biggies such as God Of War. Barresi said: "Mint game sales rose by 0.3 per cent year on year, bolstered by the huge success of God of War. The title was bought by more than double the number of people who purchased Mario Kart 8 – the biggest selling game this time last year – holding up a category that would otherwise have experienced declining sales of 13 per cent. GAME did particularly well, accounting for 40.6 per cent of all spend on God of War in its first three months on sale, helping the retailer to gain market share on this time last year."
---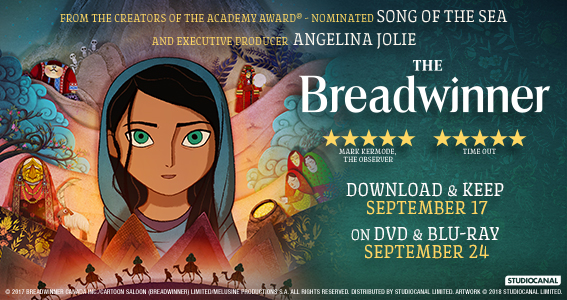 ---
It was a similar story in the US, where the DEG, Digital Entertainment Group, released its figures for the first half of 2018, where overall numbers were up by nine per cent, the growth, to a total of $5.6 billion, came from digital across the board. As its report noted: "Consumer home entertainment spending rose 9% in the second quarter of 2018 due to strong digital sales, video on demand and streaming subscriptions. Consumers continued to embrace 4K Ultra HD technology with purchases of TVs, players and discs, doubling their purchases of product to enjoy in the advanced format at home." Total digital sales were up 23 per cent, with EST rising by 10 points. The 4K Ultra HD growth made for interesting reading, where the DEG noted: "More than 8 million 4K Ultra HD TVs sold in the first half of 2018, bringing the total number of U.S. households to 38 million. Approximately 1.7 million Ultra HD Blu-ray playback devices sold in the first half of the year (including game consoles). Growth of 4K Ultra HD content is expanding rapidly, with 344 4K Ultra HD titles available representing more than $100 million in consumer spend for the first half of the year There are also 473 4K titles available digitally. The DEG estimates that there are more than 125 million HDTV households representing all U.S. households."
It's been a dogs' life for Fox as the studio released one of our favourite films this year in the shape of Isle Of Dogs, Wes Anderson's superlative stop-motion animation hit about canines. It's got off to a strong start too, aided, not least, by working with the RSPCA highlighting the plight of abandoned dogs, as reported here last week. It was a new entry at number four in the midweeks according to the Official Charts Company. As product manager Helena Lepeu said: "For Isle of Dogs, we had to include something special in pack to appeal to our Wes Anderson fans. The collectable character cards were the perfect choice and tied into our PR activity with the RSPCA raising awareness for the number of abandoned dogs in England and Wales with dog influencers. The cards are fun, beautiful and stylised – all staples of any Wes Anderson creation."
Meanwhile, there's been more good news for Fox with the performance of Love, Simon, its progressive teen romance that also made a showing in the midweeks in the top 10, entering at number seven. Commenting on the title, product manager, Lisa Penna said: "Our love for Love, Simon has only grown since its theatrical release…. The film has adopted somewhat of cult status, providing a long overdue & important 'coming out' cinematic framework for LGBT teens. We've been working with Penguin books, Pride and continuing to spread the positive word of mouth within the teen and LGBT community through influencers. Our digital sales are off to a strong start and our physical sales are tracking versus forecast."
---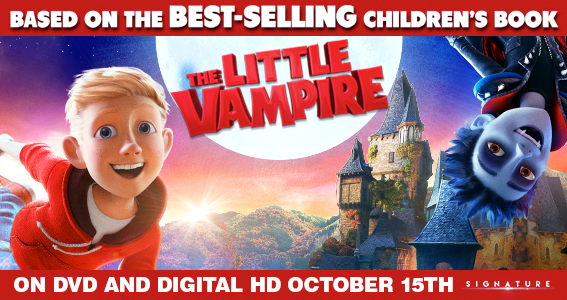 ---
Biggest seller of the week is another title featured on these very pages last week, Warner's excellent Spielberg-directed Ready Player One (which, incidentally, looks gorgeous on Blu-ray and boasts some fine extras). It was in at number one in the Official Charts Company's midweek bulletin, after shifting a touch under 70,000 units in its first three days on sale. enough to provisionally dethrone Peter Rabbit. As well as the aforementioned two new entries for Fox, there's a further Warner title giving them two new entries in the top 10, as the latest DC animated tale Death Of Superman is in at number eight. There are also a brace of new Universal titles too, in the shape of Death Wish and Blockers (`at six and 12 respectively). Further down, a 4K Ultra HD of The Terminator arrives at number 25, bolstering a Terminator package at number 30 too.
After successfully making its name as a distributor specialising in home entertainment fare, Signature has successfully repositioned itself as a multi-faceted film company, taking on its own productions including upcoming Final Score, being released theatrically by Altitude and Sky, and taking on a range of high-end Hollywood cinema whilst maintaining its roster of commercial and cast-led genre fare with varied release strategies including premium VOD, day and date theatrical and traditional straight to home entertainment. Further evidence of its smart multi-platform and cross-genre strategies came this week, as it announced the first wave of titles for the FrightFest Presents imprint, revived at the independent and seeing them work even closer with the horror film specialists, as well as its unveiling its Q4 slate. FrightFest Presents sees further collaboration between FrightFest and Signature, after the indie has made an impression at the flagship London late summer festival and its offshoots, carefully timing its releases around the events to ensure maximum exposure come home entertainment releases. The newly refreshed imprint has announced six titles coming to the small screen from the autumn, which kicks off in October with The Dark, the tale of a murdered teenage girl who stalks a forest, eating those who stray into her territory. November has the excellently timed Secret Santa, part of a burgeoning Christmas horror sub-genre, which has proved hugely commercial in recent years. These are followed by Ozploitation creature feature Boar; psychological horror thriller Pimped; gore-ridden shape-shifter story Lifechanger and the aptly-named Halloween event in an abandoned asylum goes wrong slasher Fright Fest.
Comment on the new FrightFest Presents imprint comes from the organisation itself, as well as Signature and talent too. FrightFest co-director Alan Jones said: "FrightFest is thrilled to announce the premiere roster of titles on the FrightFest Presents label in partnership with Signature. We've got the right - and fright - mix together and are delighted by our exciting acquisitions with the UK's brightest, best and most versatile distributor. We've known from our 19 years as the UK's top genre festival that there has always been an appetite for the scream of the crop, carefully handpicked by the veteran FrightFest crew. Now, with the genre at an all-time prolific high, FrightFest together with Signature can supply the building demand for quality horror, sci-fi, thriller and fantasy." Signature's head of marketing Claire Loewenthal added: "FrightFest Presents will be bringing the very best in genre cinema to UK homes. Our slate promises to be an exciting and eclectic roster of high-end, acclaimed and - above all - gore-filled entertaining movies that film goers will revel in for years to come. Working with the most talented and anticipated filmmakers in the game and the incredible exposure and pedigree that comes with having a FrightFest stamp of approval, along with the incredible expertise from the Signature team, means these wonderful films will be given the very best platform in the UK." And Adam Marcus, the director of Secret Santa, noted: "We searched for close to a year to find a distributor that was the right fit for our film. Someone with the same mad sense of humour and grande guignol vision to fit our brand of horror. Then along came Alan Jones and the lunatics at FrightFest. A gang so ready for straitjackets that they were able to recognise just what we were up to. Soon after came Liz and Claire and the rest of the maniacs at Signature, who like the FrightFest lunatics, were ready to set our ship of fools afloat... while on fire! This became the right team to introduce our terrifying Christmas baby, Secret Santa, to the world. I feel so blessed to have found a distribution family as dysfunctional and twisted as my own. God bless us, everyone".
---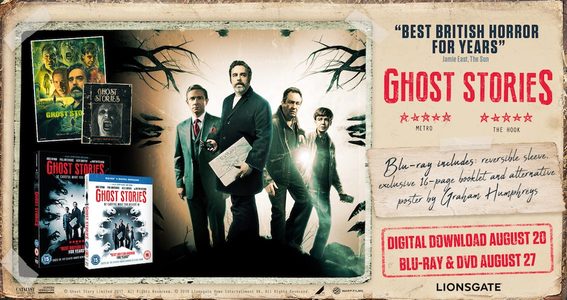 ---
And that announcement from Signature brings us neatly on to the label's Q4 slate, as we've been talking about the company's line-up for the final part of the year. Kicking off the quarter, at the start of October, is The Captain, an acclaimed, tale of a young German soldier who impersonates a Nazi officer at the end of WWII. As Signature's Emilie Barra noted: "The reviews have been incredible and we're giving it a theatrical platform to elevate it further with UK press." Bad Samaritan, starring David Tennant turning in a fine performance as a serial killer in this thriller due to premiere at FrightFest over the August bank holiday weekend. "The premiere will give it plenty of profile and David Tennant has an amazing following and UK fanbase," said Barra. "This film has a great pedigree behind it and has already been picking up interest through early coverage in Empire and Total Film, there's a lot more to come too." Blue Iguana, on the same date as Bad Samaritan (October 8) and stars Oscar winner Sam Rockwell in his first release since picking up his Oscar "doing what he does best" and playing an oddball character in a heist movie, albeit one given a local flair thanks to its London setting. The Little Vampire, due ahead of school half term on October 15 not only has great timing for the school holidays . The Dark, mentioned above, is out under the FrightFest Presents banner, and on the same day comes The Hidden Solder, a WWII tale starring Emile Hirsch. It's a genre that Signature excels in further boosting its chances.
More from Signature and one title which is set for acclaim among genre fans is Gangsta, due on October 29. Directed by the duo of Adil and Billal. If you haven't heard of them now, you will have soon – as well as this full on European crime thriller (variously described as landing stylishly somewhere between Romeo + Juliet, Scarface and La Haine), they're in the frame for big Hollywood titles such as the next Bad Boys film and the Beverly Hills Cop remake. "It redefines the crime thriller," said Signature's Emilie Barra, "and it's so stylish and visually distinctive we're giving it a theatrical release to really push it." There's a meeting of popular genre and star in The Bombing, as Bruce Willis appears in a Second World War actioner (October 29), followed by Robin Hood: The Rebellion, another homegrown Signature production, staring UK legend Brian Blessed and GOT's Kristian Nairn. Again, under the FrightFest Presents banner, is Secret Santa, offering a fine seasonal treat for horror fans. The quarter ends with the home entertainment bow on December 26 of the quintessential Boxing Day title Final Score, in collaboration with Sky Cinema. The feature is one of Signature's first own big budget productions, blending big name international stars Dave Bautista and Pierce Brosnan alongside a very British plot and setting – West Ham's old ground at Upton Park. It's on the back of the high profile Sky/Altitude-backed theatrical release, which, given the broadcaster's marketing clout, is on track to give the film a huge profile. Also on December 26, but wildly different, is family title Flying The Next Nest, another that will benefit from Vue morning screenings. Other notable releases include A Kid Like Jake (October 8), South Korean political thriller and festival hit The Spy Gone North, Cum on Feel The Noize (November 5) A Frozen Christmas: Santa's Return (October 22).
---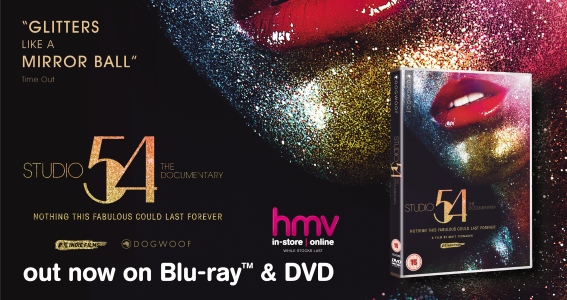 ---
The buzz is starting to build around the forthcoming documentary due from the BFI looking at the life and times of record label boss, recording artist and polymath James Lavelle, The Man From Mo Wax. The fascinating documentary first aired at London Film Festival in 2016 and is a cracking look at the label which enjoyed huge success before collapsing under the weight of its own ambition, expectation and a lot more. As befits a label such as the design-focused Mo Wax, the BFI is pulling out all the stops for the home entertainment release on September 10, after a theatrical release for the film. Commenting on it, the company's Ben Stoddart said: "The Blu-ray and DVD release of The Man from Mo'Wax is shaping up to be both an exciting and unique one. The flagship release will be a numbered limited edition, of which only 3,000 will be produced. Packaged to resemble a seven inch record, the rigid board slipcase will house a 48 page art book, one Blu-ray and two DVDs. Working closely with the film's producer and director the book will feature photos from B+, Will Bankhead, Beezer, James Dimmock and others, as well as exclusive artwork by acclaimed graffiti artist Futura, Robert Del Naja (3D) of Massive Attack and Swifty. The film will be accompanied by over six hours of extras including two audio commentaries and an extended interview with James Lavelle and DJ Shadow. The artwork is really eye-catching and perfectly sums up the film and its subject James Lavelle. The film will also have an HMV Exclusive two-disc DVD featuring a variant of the key artwork and a slipcase. It is titled The Psy-Fi Edition in recognition of the 20th Anniversary of UNKLE's seminal album, Psyence Fiction."
Sticking with the BFI and the organisation this week unveiled its October titles, with a trio of goodies due on the BFI video label on October 22. Distant Voices, Still Lives, Terence Davies' classic, celebrating its 30th anniversary this year, gets the 4K treatment following on from a theatrical re-release at the end of August. There's also the Children's Film Foundation Bumper Box, which pulls together nine films from the CFF, the organisation that made matinee and kid-friendly British films in the pre-video era, while there's also a world-first Blu-ray release for Pakistani director Jamil Dehlavi's The Blood Of Hussain and Towers Of Silence, paired together. Commenting on the October slate, the company's Phil Roberts said: "We are delighted to be bringing Terence Davies' masterpiece Distant Voices, Still Voices to Blu-ray in October. The film is one of the gems of the BFI's catalogue and is consistently acclaimed as one of the greatest British films ever made. Our new 4K restoration will also receive a theatrical run later in August which will help raise awareness ahead of the home entertainment release."
---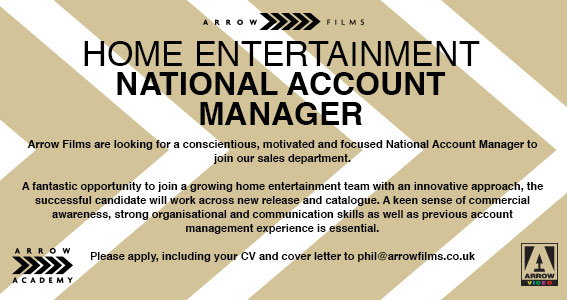 ---
To a venue down towards Whitehall in London for the summer party hosted by producer Jonathan Sothcott and his Hereford Films operation. The savvy operator, who has a string of DVD and DTV hits under his belt, updated us on operations too, in a week that saw Hereford's first US film getting a release in America. Sothcott said: "Aura, Hereford's first American film, was released in America through 4Digital and Sony this week and feedback has been very good. I think we can run a conveyor belt of these high concept, quality low budget US-set horrors concurrently with our bigger action films. I'm aspiring to mimic the Blumhouse model on a smaller scale which I guess makes us Blumhut! We've already shot the second of these 'Hereford Horror' films, Pentagram, and have After Shock and Witchouse next on the slate."
The collaboration between Hereford and 4Digital straddles both sides of the Atlantic, with next in the UK set for September 10. The Krays – Dead Man Walking is the latest take on the notorious East End firm and their acolytes and enemies. Commenting on the release, Sothcott said: "With The Krays - Dead Man Walking I'm back on familiar ground after the success of Vendetta, Fall of the Essex Boys, We Still Kill The Old Way etc and its shaping up to be just as popular. We've had amazing support from both retailers and the public and we are getting the message across that this is a new, proper story and not another Krays biopic rehash. Rita Simons has some real star power and is doing a lot of press to support the release. If it works this could easily become another franchise like the 'We Still Kills' the third of which we are lining up to shoot in a few months." He added: "I am really enjoying working with 4Digital Media. We have worked together many times and I always knew that they were going to grow as a company while others fell by the wayside and this has definitely now come to pass. Tony, Steve and the team are shrewd and unashamedly commercial (much like me) and I hope this partnership continues for a long time." 4Digital's Steve Beecham was similarly was equally positive about the partnership between the two. He said: "It's great to be working with Jonathan again, he's always coming up with great concepts and he's also open to feedback. He has an envious track record in delivering British crime films that are commercial and sell. We're excited to be working on The Krays: Dead Man Walking, as it's a very well-produced, hard hitting film which has a great cast and is being extremely well supported by the trade. There is also a lot of media interest, especially for Rita Simons. The Krays as a subject matter has always performed well and we fully expect this to continue here. We have other films we are working on with Jonathan's Hereford Films, and we are looking forward to an ongoing raft of films which will include Horror and which will see a North American release, such as Aura, which we released just this week there."
---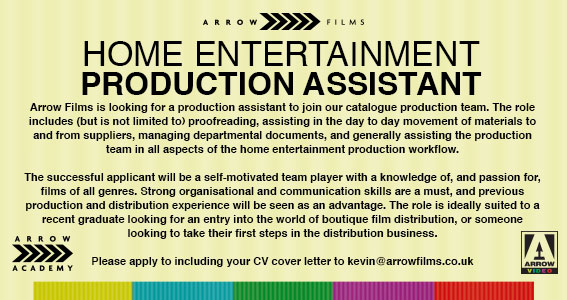 ---
Universal is aiming to make a noise with the physical release of the Paramount surprise hit of the year, A Quiet Place, as the horror hit arrives on DVD and Blu-ray on Monday August 13, following its digital window from Paramount. Marketing includes advertising across video on demand, radio and Spotify and a targeted online campaign. The campaign plays up the originality of the film, using celebrity reviews to give endorsement, and, of course, plays up the quiet elements and how well the film will work at home. The PR campaign plays up the silent theme, with media and influencers watching a scene in one of the world's quietest spaces (UCL's anechoic chamber), spending time with with John Drever, Professor of Acoustic Ecology and Sound Art, to discuss the experience. There'll also be a special rooftop silent screening in London (more on this next week). Universal marketing manager Grace O'Donnell said: "This scary, high-concept, unique edge of your seat thriller has been loads of fun to work on. We're 'quietly' confident the film will see the sales results it so deserves."
And so, after six seasons, Nashville, Lionsgate's glitzy, soap-style drama set in the capital of country music, has come to an end, with the release of the sixth and final outing of the series on Monday August 13. Commenting on the release, the company's Kirsten Sweeney said: "It's time for TV's most drama-filled show to bow out, with Nashville: the Final Season releasing on DVD on Monday. Joining the complete sixth season for a curtain call will be Nashville: the Complete Collection a 29 disc boxset containing all 124 episodes of the show. Our media and PR campaigns are tailored to the show's existing engaged fanbase, as well as broadening out to target ABC1 women who are fans of American dramas and musicals. We're leaning in to Nashville's famously glitzy aesthetics with our shareable social assets, and will be raising awareness of the Complete Collection boxset with competitions running across press and social.
Plenty of coverage over the past week and returning to cinemas ahead off a home entertainment bow, is Heathers, with the cult black comedy sling a revival in catchphrases, as well as introducing a whole new generation of fans to its tale of murder and teen rivalry. T`he but created will stand the film in good stead for its September home entertainment bow in an all-singing all-dancing edition from Arrow. Commenting on the release, Arrow's Louise Buckler said: "We're delighted to reopen the doors of Westerburgh High and release cult classic Heathers back onto the big screen this Friday to mark the film's 30th anniversary. We've restored the film in 4k from the original camera negative and have had the pleasure of hosting director Michael Lehmann and original Heather Lisanne Falk in London to support the release, attending two special (sold out!) Q&A screenings at the BFI and The Prince Charles cinema ahead of the films nationwide theatrical run. The film heads to digital on demand on August 20 and a Blu-ray crammed full of a whole host of extras arrives September 10. How very indeed."
---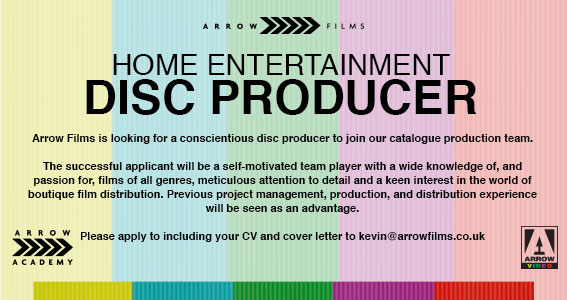 ---
"As the Premier League season starts, the public should be aware that it is illegal to watch a match that is streamed through social media, on a piracy site, or using a device, box or stick connected to your TV. Similarly, using one of these methods to stream premium TV, sports and films for which you should have an official subscription is also breaking the law. The recent sentencing of John Haggerty, along with the extended Premier League blocking order are proof of this and another step forward in tackling the issue of illegal streaming. FACT is leading the way in combatting digital piracy and we will continue to work with The Premier League, industry and law enforcement agencies across the UK to clamp down on illegal content that poses a real threat to the creative industries, the UK economy and the livelihoods of the 1.9 million people working behind the scenes of our favourite sport, TV and film."
Kieron Sharp, FACT chief, sends out a warning to illegal sreamers at the start of the football season…
Blockbusters can sleep easily at night. For as if dominating cinemas throughout the summer, while making oodles of cash, wasn't enough. And after being beaten out by lower budgeted films at the Oscars, they're now getting their own category. Next year's ceremony will not only be earlier in the year, the Academy announced this week, but there'll also be a new category, for Outstanding Popular Film…
Idris Elba news and it's been a busy week for the star ahead of the release of Yardie, his eagerly awaited directorial debut due form Studiocanal. For his name has again cropped up in relation to a future role as James Bond (there's still one more Daniel Craig film to go though). Everyone, it seems, has an opinion on whether or not he'll make a good 007 and, at the minute, it all seems like fevered speculation. On a more concrete note, however, he will star in, and co-produce, the Philly-based Ghetto Cowboy.
And more from Sony Pictures' ever-growing Spider-Man stable, for it appears as if one of its web-slinging spin-offs, namely Silver And Black will actually become two separate films. One, according to reports, will feature Black Cat, another silver Sable. A script was worked up featuring the pair together, but Sony believes that the former is a well-rounded enough character get her own film. Also from the Spider-Man world, executives are said to be weighing up just what kind of certificate Venom should get, the raunchier Deadpool-style or more family-friendly option. The latter will enable Tom Hardy's character to hook up with Tom Holland's Spidey…
Not that Maniac, buy still
Blowing the bloody doors off…
You're on The Raygun newsletter mailing list, which has been running for eight years, because you requested it, have been recommended to us or sent us emails. You can unsubscribe at any time, if you're daft, using the link elsewhere or by emailing as below. But of course, you don't want to do that, do you? We don't share your information with anyone else, we don't like cookies and we're the good guys. We care because you do…
To subscribe to The Raygun newsletter, please email
info@theraygun.co.uk
with subscribe in the subject matter
To unsubscribe, email

info@theraygun.co.uk

with unsubscribe in the subject
For editorial or advertising queries, contact

tim@theraygun.co.uk