Sea Horse Ranch Travel & News, March 2015
Latest News from the Equestrian Center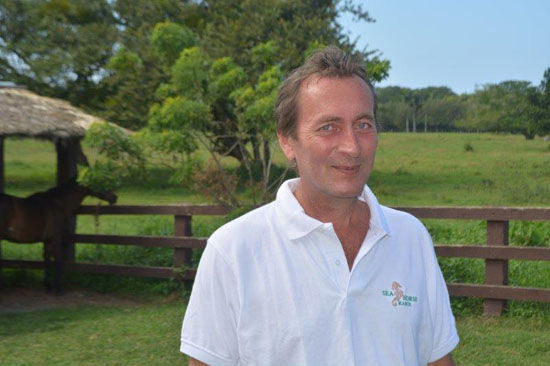 The Equestrian Center at Sea Horse Ranch is proud to welcome Alexandre de Wazieres as its new Manager, who began his tenure at the Equestrian Center in January, 2015.
A member of the French Equestrian Federation and former President of the regional committee of Nord-Pas de Calais, Mr. de Wazieres is a Medal-holder of the sportsmanship 1999 CDO Olympic departmental committee. His experience includes training and participation in numerous classifications, national show jumping, and competition organization and judging. Mr. de Wazieres has experience owning and operating two different horse ranches in France, including the Riding Center of Calonne-Ricourat.
The Equestrian Center at Sea Horse Ranch is open to the public, and offers organized tours on over 7 miles of bridal paths and beaches, as well as instruction in riding, dressage and jumping for advanced riders and novices alike. Contact us for more information at 809-571-4462.
---
Spring Break - Villa Vacation Getaway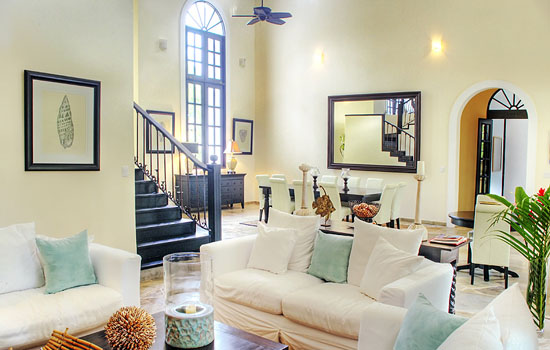 Semana Santa or Easter Holy Week is a festive and celebratory religious event observed in the Dominican Republic from March 30th – April 5th, 2015. You can enjoy the festivities in town, or relax in the tranquil setting of Sea Horse Ranch during Spring Break. Cabarete is one of the most attractive tourist destinations in the Caribbean with its wonderful climate, pristine beaches, first-class amenities and restaurants with cuisines from around the world.
Sea Horse Ranch celebrates Semana Santa with special events and offers with our amenities, including both the Equestrian Center and Tennis Center. Enjoy your spring vacation in luxury with us.
---
Semana Santa Specials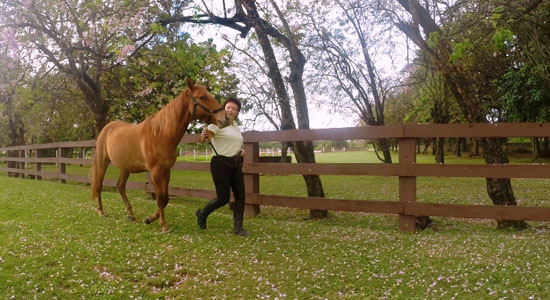 Equestrian Center Camp – March 30 to April 2, 10am to 4pm. A four-day horse training camp will be held at the Equestrian Center with various activities including practice polo, horse ball, vaulting, games, theory , anatomy of the horse, care and grooming, and preparation for riding. A one-day class is $50 usd, and the four-day program is $135 usd. For reservations and more information, please call the Equestrian Center office at 809-571-4462, or the Sea Horse Ranch main office at 809-571-3880.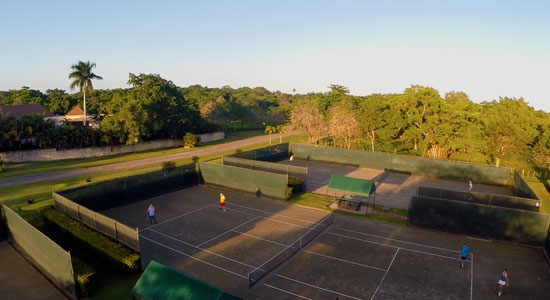 Tennis Pro Workshop – March 28 to April 5, Full and half-day course options. A Tennis workshop based on intensive training and physical preparation will be offered during Semana Santa at Sea Horse Ranch. Two sessions will be presented; one concentrated multi-day option, with a villa rental discount of 20% for all participants, and another part-time session.
Tennis specific physical preparation is combined with the option of additional cross training with other water sports like kite surfing, swimming and diving. This training camp is for all players who wish to take the Easter holiday to improve their tennis at a prestigious tennis academy, while enjoying a holiday in one of the most luxurious resorts in the Dominican Republic. For more information, please contact the Tennis Center at 829-401-7004, or email info@bttacademy.com.
---
Kids Summer Camp at Sea Horse Ranch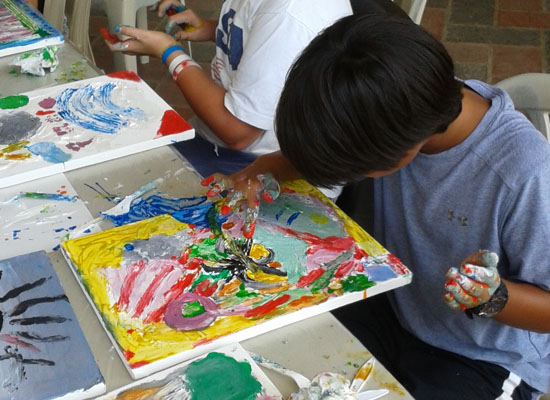 Make your plans for summer with the popular Sea Horse Ranch Summer Camp for children ages 5-12. Summer Camp begins in June, and sign-up is available now for the day-camp, which includes activities such as Tennis, Swimming, Surfing, Horseback Riding, Day Trips, professional Art and Music training, Soccer, Water Games, and optional Spanish lessons. Hours for the Camp are from 8:30am-4:00pm, Monday through Friday, with two sessions being offered; June 22-July 3, and July 13-July 31. Price is $225 USD per week.
For more details please call the Sea Horse Ranch office and speak to Cecilia at 809-571-3880, Toll Free USA 1-800-635-0991
---
---
Sea Horse Ranch, Cabarete, Dominican Republic