Sr. Jane Belanger, Vice-chair
Dixie Heinrich, Secretary
Individual Retreats, Private and Directed

Individual retreats are entirely tailored to the personal needs of the retreatant. Time spent in quiet reflection facilitates your spiritual journey. Access to video and book library is available. 

A 

private retreat

 offers space, access to facilities and scheduling around Community liturgies and meals, however the retreatant does not need to fit into any prearranged plan. The fee is $46 per day, which includes room and three meals.

A 

directed retreat

 offers the same as above plus an opportunity to meet with a Spiritual Director. The fee is $45 per session. 

Spiritual Directors: (contact info below).

Jolene Geier OP: invites you to root your spiritual journey in the broader world view where issues of peace and justice affect your soul choices.



Philip St. Romain D. Min.

: as a Catholic layman, husband, father and author, invites you to see the possibilities for a contemplative life in the midst of busy-ness. 

Renee Dreiling OP: invites you to discover the surprises that God splashes in and among the pleasures and pains of life.



Ann Axman

 invites you to explore the daily moments as sacred and gifts from God.



Marcia Berchek

 offers a time to be fully present to God in the midst of ordinary concerns.
 
Esther Fiegel OP encourages you to tune into the graced "God-calling" moments of daily living.
A massage at Heartland Center for Spirituality comes from a place of love and respect.  Massage is not only a practice for health and well-being, but a spiritual practice as well.  Book a massage today to refresh your body and soul.
Call Ann at 620-792-1232 ext. 116
  30 min., $25.00


Interactive Retreats and Workshops (uses email and discussion forum)


http://www.shalomplace.org/


Current offerings include the following:
1. Psychological Types and Spirituality
2. Freedom from Codependency
3. The Way of Christian Spirituality
4. Wonderfully Made (Christian metaphysics)
5. Growing in Christ
6. Communities in Transition (Spiral Dynamics)
7. Discerning God's Will
8. The Five Consents
9. At-home Retreat Resources
10. God and I: study series.







Daily Spiritual Seed
Free email newsletter on Christian spirituality featuring a quote by a mystic, meditations on the lectionary readings, and lessons in spiritual living.

Workshops and Retreats Online
You can listen to the conferences online and reflect on the handout resources. The following are currently available.
1. Christian Mysteries
2. Catholic Responses to Fundamentalism
3. Freedom from Codependency
4. Basics of Spirituality
5. A Debate on the Topic of Abortion
6. Pathways to Serenity
7. Lessons in Loving
8. A Christian Understanding of the Chakra System

Shalom Place Christian Spirituality Resources
Includes the resources listed above plus a great deal more, including a discussion forum, bookstore, and a wide variety of spiritual exercises.
Youtube Channels
   Thanks to all who signed up for our first annual Hero for Heartland 5K Fun Run/Walk.  We had a beautiful morning with 18 participating and many volunteers on hand to help make our 5K a success. Words cannot express the gratitude to all who donated many hours to plan and prepare for the event; we could not have done it without all your help. A special thanks to many local businesses for their generosity in sponsoring our event.
   The monies raised will help the staff of Heartland Center for Spirituality fulfill our mission of being a "Spiritual Oasis for Souls" which includes the ministry of nurturing, building and restoring the spirituality of those who come to us.
– Sr. Renee Dreiling and Ann Axman
Co-Directors, Heartland Center for Spirituality.
Here is what a few of the participants posted on Facebook about the event:
   Thank you for all that everyone did to organize the "Hero for the Heartland" 5K Run/Walk this morning! A good clearly marked course, well organized, a fun time, a chance to connect with a few I hadn't seen in awhile, very cool (unique) "medals," fun door prizes, and a chance to get the heart going and feeling good for the rest of the day. Thank you! I am looking forward to next year's event!
– Rebecca Ford.
   Yes it was a great Run/Walk!!! Thank you for sponsoring it and can't wait until next time!!
– Mary Jane Felke
Click the link below to view a short, youtube movie of the event.
The link below can be used at any time of the year to make a tax-deductible offering for the support of this ministry. 
Webinars
Archives of past webinars include other presentations by Carla Mae Streeter OP, Renee Dreiling OP, Philip St. Romain, D. Min., and Jerry Truex, Ph.D. See link below.
SpiritLife courses with handouts may also be accessed through the archives.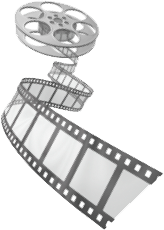 Movies With A Message
Movie begins at 6:15 p.m.; Great Bend Dominicans Motherhouse Auditorium.
Refreshments, Discussion Time
Free-will donation. 
Join us for an evening to watch and reflect upon a movie that conveys a meaningful spiritual or ethical theme. After the movie (for those who wish to stay) we will spend a few minutes reflecting together on meanings and implications. There is no registration fee, but we welcome your donation to help offset our expenses.
Summer - Fall 2017 movies
October 20 (Friday): Winged Migration. 2001. 89 min. 


November 14 (Tuesday): The Queen of Katwe

.

 2016. 124 min. 


December 5 (Tuesday): 90 Minutes in Heaven

.

 2015. 121 min. 
Finding God in Nature
  Ann Axman, OPA and Philip St. Romain
This overnight retreat will begin on Friday night at 6:15 p.m. with our Movie with a Message on "Winged Migration." On Saturday, we will spend times in prayerful appreciation of God's creativity in nature through times of quiet, nature walks, and a birding trip to Cheyenne Bottoms.
- Breakfast and lunch are served on Saturday.
- Overnight and commuter rates.                      
Peer Supervision for Spiritual Directors
Friday 7:30 p.m. - Saturday 3:30 p.m.
  November 3-4, 2017
Fees per gathering (includes Saturday breakfast and lunch):
Commuters - $35.00
Staying overnight - $65.00 
   During this time, we will provide opportunities for fellowship, support, sharing resources, and peer feedback (contemplative observer approach taught by Jane Vennard). The team at Heartland Center will provide hospitality and direction for this process.
Does Grief Ever Turn to Joy?
  Marcia Berchek and Sr. Renee Dreiling
9:00-4:30 serving lunch only.  $50. 
  Overnight, add $35 for room; breakfast and
We will explore how our holidays are affected by the grief of our lives and how, as in the Paschal Mystery, death can open the door to new life and to joy.
Engaged Encounters
Heartland Center for Spirituality is pleased to host Engaged Encounter Weekends for the Diocese of Dodge City. 
March 2-4
June 1- 3
July 20 – 22
For information contact Ronn and Annie Roehm at 620-728-0855.                                 
For reservations contact Mike and Lindsey Mazouch at 620-792-6290
by Sr. Renee Dreiling OP
  What a season it has been. Disaster comes on every side with the hurricanes, the floods, the fires, the earthquakes, and then the horrific shooting. What is happening to our world, to us, to those we love, or those we don't know, but with whom we share a common humanity? How do we hold all the pain, all the terror, all the knowledge that there is very little we can actually do to bring relief? How do we hope? Not the rose-tinted-glasses kind of hope that ignores the reality facing so many. Can we find hope in our faith? Can we find hope that comes from people who are committed to helping those in need? 
Our own Sisters in our Infirmary are collecting donations and preparing bags of relief items—toothpaste and toothbrushes, soap and shampoo, hand towels etc. even little beanie baby toys for the children. Besides their constant prayers for our hurting world they are doing the little that they can to make a difference. What is the little bit that I can do? Perhaps, besides praying and contributing items to the relief bags, I can nourish the hope that comes from the stories of those who risk their own lives to save others. I can nurture the hope that comes from faith rooted in a God of love who suffers with us in our angst and instills goodness in the hearts of so many of our fellow human beings who bring God's own love through their assisting, comforting, and healing hands. I pray God holds up those suffering, and those offering comfort to the suffering. I pray for the miracle of Peace in all hearts and in the world!
I can also hang on to gratitude. Being grateful keeps hope alive as well. A friend sent me a link to a gratitude site. Beautiful and helpful—you may want to connect with it:
by Sr. Jolene Geier OP
   Fr. Richard Rohr and Fr. John Dear are two of my spiritual guides in social justice.  The following is from their contemplative thinking and teaching on the ministry of Prophets."Honest and humble self-critical thinking is necessary to see one's own shadow and usually well-hidden narcissism. Only when I encounter my shadow do I realize that my biggest problem is ME." (Richard Rohr)"
The dualistic mind presumes that if you criticize something, you don't love it. Wise people like the prophets would say the opposite. Prophets cannot be at the center of any social structure. Rather, they are "on the edge of the inside."  They cannot be fully insiders, but they cannot throw rocks from outside either." (Richard Rohr) A prophet is one who keeps God free for people and so keeps people free for God. "A prophet is someone who listens attentively to the word of God. A contemplative, a mystic who hears God and takes God at God's Word, and then goes into the world to tell the world God's message." (John Dear)
"Behind the prophet's unvarnished vision lies a hope we seldom understand—the knowledge that God is with us,that the kingdom of God is at hand.  To realize that hope, we must trust ourselves to plumb the depths and trust God to see us through." (John Dear)
If there is anything we need now in this chaotic world is to listen to the prophets who challenge us to follow the covenants/promises we made to God/Jesus in our lives or suffer the consequences. BUT they preach that if we keep our hearts in love, compassion, forgiveness and non-violence we have nothing to fear and HOPE will prevail.
by Sr. Esther Fiegel OP
   Recently I visited friends, employees and residents of Via Christ in Ponca City, OK. Four and one-half years had elapsed since I left there, but it was like going home to be among them again. Some were there before I began my ministry with them in 2001 and are still there 16 years later. WHY? Because they believe in the mission of providing quality health care to all who call Via Christi "home"—-whether in Long Term Care, Assisted Living or Memory Care. They feel called to serve in the various ministries of nursing, housekeeping, laundry, dietary, beauty shop, activities, chapel services, van driver and administration.
When I thanked them for their committed and dedicated service, despite many corporate changes and administrative and employee turnover they emphatically responded that they "feel called". They want to make a difference, to bring assistance, assurance, comfort and support to all in their care, respecting each person's individuality and honoring their human dignity. They give their all and are tired when their shift ends. At the same time, each employee believes that through their person, presence and professional ministry, the residents lives are greatly enriched.
No doubt I witnessed "first class ministry" in action. What a joy for me and what a precious gift for all the frail elderly they assist. May God abundantly bless each and everyone of them. 
by Ann Axman
  The last week of August I was able to take some vacation time in Estes Park Colorado. Being in the beauty and nature of the mountains always refreshes my weary soul and spirit.  This was a special trip to the mountains as during our time there I gained another daughter of my heart, my son Tony got married to his wife Dyan. The destination wedding provided a wonderful opportunity for the families to bond and to get to know each other. My husband Ryan and I enjoyed our time there playing cards, eating meals, and hiking with our extended family. 
   My big news is that I'm nearing completion on a book I've been writing for several months now. It's entitled, The Kundalini Process: A Christian Perspective, and is something of a companion work to another book on this topic that I published in 1991. That one, Kundalini Energy and Christian Spirituality, included an Introduction by Fr. Thomas Keating, and considerable discussion in William Johnston's textbook, Mystical Theology. 
You might be asking what "kundalini" is about and what's that got to do with Christianity? The term is from the Hindu tradition, but it describes a powerful process of healing and transformation that has been well documented in a number of Eastern systems, but is also observable in Christianity as well. What I am doing in my book is adapting the Hindu understanding to a Christian perspective on human nature to help Christians — especially charismatics and contemplatives — understand the various energy phenomena they often experience at work in their bodies. My hope, too, is that it will be a bridge to for people from Eastern systems to better understand Christianity. 
Eventually, I hope to present this material in a number of webinars on kundalini, the chakra system, and related topics.
- Stay tuned!