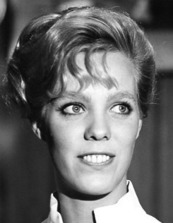 "The challenge is to let children's creativity and musicality take them beyond where they've ever been, to let it move them in whatever ways they can move--and that's when they soar." 
- Zina Bethune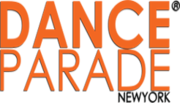 Team

Erik Bryan Slavin (Chair)
Nicola Creary
Jerry Goldman
Mahayana Landowne
David Leventhal
Greg Miller
Philip Ribolow
Greg Miller, Executive Director
Shireen Dickson, Education
Adele Godfrey, Parade Production
Sarah Elizabeth, Parade Group Liaison
Alciia Durity, Volunteer Coordination
Jamila Holeman, Festival Production
DJ McDonald, Curatorial
Mark Schmidt, Curatorial
Hal Lamster, Web
Donnie D'Matto, Web
Rebecca Myles, Media
Audrey Ross, Media
Natalya Grigoriev, Finance
Bianca Rodriguez, Finance
Victoria Behr, Legal
Brian Austin, Creative
Jason Parrish, Creative
Chauncey Dandridge, Social Media
Laura Rubin
(Power Team & Grand Marshals)
Carmen de Lavallade
Robert Battle
Mary Verdi-Fletcher
Rekha Malhotra
Savion Glover
Jawolle Willa Jo Zollar
Hex Hector
Jacqulyn Buglisi
Baba Chuck Davis
Louie Vega
Ashley Tuttle
Elisa Monte
Bill Shannon
Trevor Hochman
Peter Zehren
Samir Bitar
Mel Alvarez
Jonathan Peters
Charles Reinhart
"Billy Elliot" (Joseph Harrington)
Kat Waldish
Amy Marshall
Jellybean Benitez
Elizabeth Zimmer
Ellenore Scott
Don Campbell "Campbellock"
Morocco (Carolina Varga Dinicu)
Luis Salgado
Luigi
Kool Herc
Danny Tenaglia
Djoniba Mouflet
Jeanne Fleming
David Katz
Teddie Kern
David Koren
Anil Kumar
Joseph McElroy
Fred Shequine
Greg Miller
Mindy Kahn
Dawn Spalding
Nikki Creary
Phil Ribolow
Adele Godfrey (Production Lead)
Sarah Elizabeth
Christine Hackett
Gabriel Kutik
Barbara Anglisz
Nick Cordua
Super Dan
Alicia Durity
Matti Bowen
Snehal Waghuld
Deborah Butler
Daniel Kahn
Suzie Sims-Fletcher
Disco Mike Park
Bobby Speakerwire
Marcia Monteiro
Peter Dolce
Chiling Weng
Donnie D'Amato
Sarah Hannah
Phil Ribolow
Jamila Holeman (Chair)
DJ McDonald (Curatorial Lead)
Leslie Pieters
Ana Martinez
Donnie D'Amato
Nikki Creary
Marjorie Liebman
Mark Schmidt
Mariana Bekerman-Taglienti
Luis Vargas
Teddy Yohay
Shireen Dickson (Chair)
Kate Peila
Leslie Pieters
Bianca Rodriguez (Chair)
Natalya Grigoriev
Elizabeth Zaklama


Victoria Behr
Carmen Casado
Jerry Goldman
David Leventhal
Paul Llewellyn
Renee Kinsella
Kaye Scholer LLP
Greg Miller
Brian Austin
Jason Parrish
Taylor Swope
Izumi Jones
Hal Lamster
James Wurster
Amanda Alston
David Williams
Luis Vargas
Lawrence Capici
Joseph Laine
Rebecca Myles
Audrey Ross
Lucyna Scholossberg
Chauncey Danridge
Manchild Black
Camelia Flye
Shiela Jamison
Special thanks:

·New York City Mayor Bill de Blasio
·NYS Governor Andrew Cuomo
·Manhattan Borough President Gale Brewer
·City Council Member Rosie Mendez
·NYC Cultural Affairs Commissioner Tom Finkelpearl, Deputy Commissioner Eddie Torres, Assistant Commissioner Kathleen Hughes and Program Officer Stephanie LaFroscia

·NYC & Co Foundation
·NYPD Lt Christopher Cheng and Sgt Patrick McGuire
·NYC Department for the Aging
·New York State Council on the Arts
·Lower Manhattan Cultural Council
·NYC Parks & Recreation Director Claudia Pepe, District Supervisor Terese Flores, Mark Schultz and Deputy Director Venus Melo
·NYC Dept of Sanitation Superintendent Thomas Lincoln
·NYC Dept of Transportation Event Coordinator Ivory Henderson-Robb and G.I.S. / Events Coordinator Shuan Bruney
Once again, Dance Parade graciously acknowledges our 2015 Sponsors: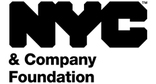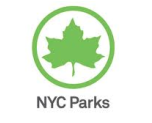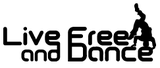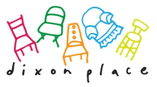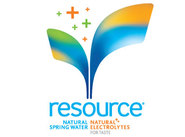 "Decade of Dance" Parade?!

Photo of by Bob Dea





Photo by Ben Orlansky





Dance Parade is for EVERYONE! Watch the 2016 Preview Video on YouTube:


 

 

 

 

That's right, thousands of dancers will once again come together to form the world's largest display of cultural diversity in the 10th Annual Dance Parade and Festival.  Save the date for Saturday May 21, 2016 in which we will celebrate the theme "Decade of Dance"

 

Watch the parade from the  Grandstand located at 8th Street & University place.  Better yet,  participate by expressing yourself along with more than 10,000 dancers, celebrating 75 unique styles of dance and culture!




On May 21st 2016, Dance Parade will explode down Broadway in the heart of Manhattan, sashay through Union Square and leap across Saint Marks Place.

 

Never seen before dance genres and choreography that highlight the human experience -- everything from Ballet to Breakdance, Two-step to Dub-Step and African to Zydeco--all in dazzling outfits, with live bands, djs and decorated floats. 



Address:    48 West 21st Street (bet 5/6 Aves)

Date/Time: Sunday January 24, 2016 7-10pm

Purpose:    Celebrate our big 10th Year anniversary.  Parade group coordinators

meet other members of the Dance Parade community to "conspire to inspire" for collaboration and support!

(Parade Group Coordinator's meeting start at 6pm).

The parade culminates in Tompkins Square Park where DanceFest kicks off unforgettable performances on five stages--with dance lessons, roaming performers, experience dance booths and an epic dance party--all FREE to the public.

Photo of Neville Dance Theatre's Ally Sacks and Jonathan Breton on DanceFest Main Stage by 2015 photograph award winner Suzie Sammuel
 

Next up, The 15th Annual Winter's Eve.  Join Dance Parade Monday November 30, 5:30-9pm, as we celebrate some of our artists on stage at the city's largest holiday event!


If your school, community or senior center is interested in one of our popular education programs, contact Shireen@danceparade.org or click here for our Community Engagement brochure.


 

It's still okay to dance in the streets November 30 at the 15th Annual Winter's Eve!

Click for more information!
In each issue of STEPS! we feature a unique genre found in the Dance Parade.
When you saw acrobatic dancers, coming down Broadway in the 9th Annual Dance Parade and later at DanceFest on a 15ft pole, bet you didn't know about this ancient style of Indian movement practice?! Last May, Mallakhamb Federation of the USA figured out how to move the pole through the busy parade streets AND present their traditional dance style to thousands at DanceFest in Tompkins Square Park!
Mallakhamba (Marathi: मल्लखांब) is an ancient Indian sport in which a gymnast performs feats and poses in concert with a vertical wooden pole or rope. The word also refers to the pole used in the sport. The earliest recorded reference to mallakhamba is found in Someshvara Chalukya's classic Manasollasa (1135 AD).
  [Read More...]
Article Source: Wikipedia
 

In each issue of STEPS!, we choose a volunteer to spotlight. We ask them a few questions to explain the magic behind

the Dance Parade experience.

 

Check out joining this amazing team and volunteering for 2016 by clicking here!

Hey Nikki, Thanks for taking the time to speak with us about your background and volunteering for Dance Parade!
How did you first find out about Dance Parade?
Well, I'm part of The Burning Man Community. I do a lot of volunteer work, putting fundraisers together and my friends at Kostume Kult told me about the Dance Parade, which celebrates dance. I've also known Greg Miller (Dance Parade's Executive Director) for a long time, and he had talked to me about the dance laws that he once tried to liberate (
for more info
) and the beauty of what dance can bring.

What is your current role in Dance Parade, Inc?
This past year I was a liaison for one of the Grand Marshals (Carmen de Lavallade), so I was actually FINALLY for the first time on a float, which was pretty amazing. I'm also one of the board members at Dance Parade. I was very excited to be voted in, and I take the role very seriously. I've been helping with building sales strategies for getting new sponsors or helping existing sponsors expand their role in Dance Parade. Initially, I started as a producer of both the parade and the festival, which I did for two years. It was an extensive role…not just producing the parade and working with the 10,000 dancers, but also working with the festival and all the stages, and vendors, and dancers, and much of the entertainment.


There's something about pitching in to make the world more wonderful that is so nourishing and our volunteers all can tell you it feels great to help out.  Ever wonder how you market and develop a mulitcultural dance extravaganza for an audience of thousands and make New York City rejoice? 
We are looking for: Production, Marketing, PR, Sponsorship and Development Professionals who love dance and diversity!  Find out more and join the "Decade of Dance" 2016 Volunteer Team by clicking
HERE!
 

Space is limited.

 

On Saturday, May 21 2016 get the best seat on the parade route as 10,000 dancers stop and perform in front of this year's Grandstand!  Watch 150 dance organizations be announced by our Emcee as they dance their way to Tompkins Square Park for DanceFest 2016. Bring your camera--there's no other event quite like this one!

 

$60 and $100 Grandstand tickets support the production of Dance Parade and DanceFest. $35 Earlybird tickets still available!
All of this just doesn't happen by itself.  We invite you to make a donation and help create memories that can last a lifetime!  As a 501(c)(3) non-profit organization, we rely on generous donors to make our programs possible. 

Click here to pitch in with a 100% tax-deductible donation--Any amount will help and we appreciate your support!