LEMON IS SWEET FOR RETAILERS
LIONSGATE ENDS YEAR ON A HIGH
END OF THE LUND MEANS STRONG SALES
SPOTY GIVES LIFE TO OLYMPICS RELEASE AND HMV…
PRESS STILL TARGETING RETAIL
…AS BVA RESPONDS TO GOVERNMENT PLANS
PIRATE JAILED FOR 8 MONTHS
NETWORK INKS STUDIOCANAL DEAL
TARANTINO FEVER AS UNCHAINED ARRIVES…
…AND IT'S A DJANGO DJANUARY
YEAR-END CHARTS ROUND UP…
…AND JOIN IN THE RAYGUN'S 2012 SURVEY
END OF THE WORLD BLINKBOX BOOST
…AND SOME GREAT END OF YEAR QUIZZES…
HAPPY CHRISTMAS FROM THE RAYGUN
TWEET OF THE WEEK
TRAILERS OF THE WEEK
---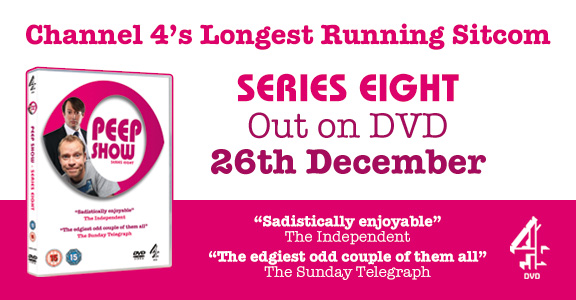 ---
It Was A Good Week For…
Lionsgate, celebrating a double success at the end of a great year…
It Was A Bad Week For… Journalism, with more nonsense written about retailers…
It was a double celebration for Lionsgate, as the independent ended its annus mirabilis, which includes the beginnings of a blockbuster franchised with the first The Hunger Games film, with the dual success of two of its Q4 biggies. Keith Lemon: The Film may have been critically reviled, but the TV comedy spin-off featuring the eponymous creation of Leigh Francis has proved the doubters wrong, by selling 178,500 units in its first week. Its conversion rate of 6.2 per cent against its box office, the highest conversion rate of any theatrically-released film with a box office of more than £1 million in 2012. Its achievement was matched by that of The Expendables 2, which sold more than 286,500 units in its first week, a conversion rate of 4.7 per cent. Lionsgate has seen a huge leap in its Q4 sales, up more than 200 per cent year on year. In terms of market share, last week saw it becoming the fourth biggest distributor in terms of sales. The Hunger Games is leading the way for the company, it has now shifted more than 860,500 units.
Commenting on the double success, Lionsgate's UK md Nicola Pearcey said: "These results showcase a fantastic end to 2012 for Lionsgate UK. We have really punched above our weight in an incredibly tough trading environment and last week's sales figures for Keith Lemon The Film and The Expendables 2 have been the icing on the cake. The fabulous results are fully deserved for everyone who has worked so hard across the business to deliver such fantastic marketing campaigns and retail/online implementation." Lemon himself said, in character, as ever: "The expectations that I expected have surpassed my expectations. I'm so glad me mam got a bank loan and bought 178,000 copies. She loves that Film almost as much as The Expandables 2. I'm gonna go celebrate now and party like its 1999 when I was too young to drink. Merry Keithmas!"
---
Another title enjoying notable success this week was The Killing. In case you hadn't noticed – and given the amount of press coverage it got, we'd be surprised if you didn't, it was, after all, the most reviewed title of the week in our regular round up of press coverage for home entertainment titles – last weekend was the final part of the archetypal Nordic Noir series, with Arrow's release on the imprint out on the Monday, ass well as part of a three series box set. It's bucked the trend, again, with sales of the third and final outing up on the second series, which was, in turn, an increase on the previous season's sales. Arrow's Jon Sadler said: "While the market often sees a drop in sales between series releases, this year we have seen our biggest uplift yet, season on season, for The Killing Series III. By Thursday of week one we were already 15 per cent up on the total week one sales of series II, which we released at exactly the same time last year plus our trilogy box set is flying on both formats! To see growth like this is very encouraging and on top of that our series one sales are pretty much neck and neck with the same time last year so, cumulatively, The Killing does seem to be, erm, making a killing!"
Also succeeding this week, after its mauling last week (see below), it was heartwarming to see some good news coming out of HMV's London head office. The huge amount of interest around the BBC's annual sports personality of the year event, which, on the night, was dominated by the success of British olympians, effectively helped the evening become something of an advert for BBC Worldwide's London 2012 Olympic Games and 4DVD's London 2012 Paralympic Games release too. And HMV later announced that sales for both had seen a spoke after the event, the former's sales had soared with a 269 per cent uptick. Also scoring well was, on the music side, sales of Emeli Sande's Our Version Of Events album. HMV's Gennaro Castaldo said: "The BBC's Sports Personality of the Year was a wonderful celebration of an amazing year of sport that allowed us all to relive and savour our glorious Olympics summer one more time. It's no surprise that we should see such a strong pick up in demand for both DVDs given they feature the supreme achievements of Team GB and Paralympics GB, as well as another boost for Emeli Sandé, whose music has become part of the soundtrack to the games."
There was, of course, plenty of comment about HMV in the weekend's press, with the business pages of most broadsheets looking at the retailer. According to the Sunday Times, a vulture firm is eyeing the retailer and may swoop in January. The headline and first paragraph alone used the kind of emotive language that sadly has been used whenever the retailer is mentioned in the city sections: "swoops", "stricken", "plotting", "seize control", "hanging by a thread"… A further quote in the same newspaper about retail inadvertently showed its true colours, we feel: "|A handful of other sizeable retailers are likely to hit serious difficulties between now and the end of January. We hope to bring more news on that over the weeks ahead." There was similarly grim reading in the Sunday Telegraph, under the equally premature headline of "Why HMV crashed", neglecting to mention the fact that, er, it hasn't
---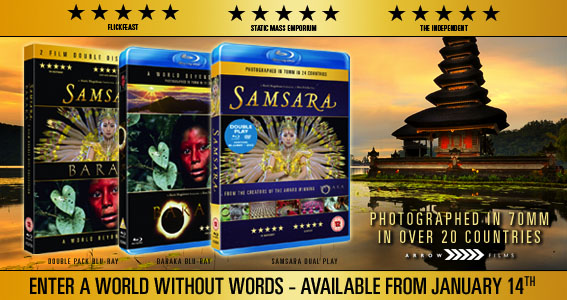 ---
And as the industry was winding down in the lead up to Christmas, coalition government business secretary Vince Cable was keeping busy, making a number of pronouncements from Whitehall. As is often the case, the statements were timed to make the kind of headlines that politicians like, but contained either little by way of new policies in one instance and, in the other, were not necessarily the greatest for our industry and appeared more to be going for cheap votes… The first announcement came on Monday, as Cable announced plans to set up a specialist intellectual property crime unit at the City Of London police. The dedicated unit will target illegal downloaders and form part of an initiative that will include a national consumer advertising campaign in 2013 to talk about the scourge of our industry too. But is it just smoke and mirrors? FACT already works closely with the City Of London police, so closely, in fact, that its chief Kieron Sharp arrived at the anti-piracy organisation from the square mile's own force and there is already an IP crime group in the Intellectual Property Office… We'll report back on this next year…
Also from Cable and, as part of the government's response to the Hargreaves report, the government this week snuck out the consultation document Modernising Copyright: A Modern Robust And Flexible Framework. You can see the full report here, if you have the time or inclination. But we suspect that Cable and the coalition might have imagined that it wouldn't necessarily make for happy reading for copyright holders, hence it was unveiled a few days after he made a major public appearance in front of many rights holders, Its many recommendations, including those about copyright protection and technological protection measures (TPMs), are likely to be brought in via legislation in the autumn next year. BVA director general Lavinia Carey said: ""Today's government announcement on new copyright exceptions goes some way to answering our concerns about the original Hargreaves recommendations. The BVA is pleased that copy protection on DVDs and Blu-ray Discs is allowed and it is acknowledged that TPMs may not legally be over-ruled."
And while we're on the BVA, it's full steam ahead for the BVA Awards, due to take placce at, you guessed it, Old Billingsgate in 2013, on May 2. A raft of sponsors have been unveiled for the event, taking in Delga Print, Fox, Official Charts COmpany, Paramount, Universal and Warner. Handle Recruitment, Koch and Premier are event sponsors. Judging takes place on February 26.
---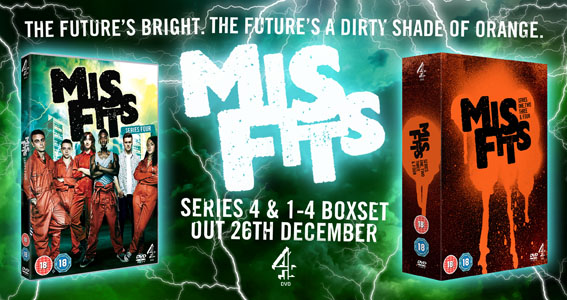 ---
More from the anti-piracy world and it's been another busy week for the aforementioned FACT, with a major prosecution ending in success for the anti-piracy group. David Cox, from Bermondsey, south east London, was sentenced to 18 months imprisonment after admitting assorted offences under the Trade Marks Act, Copyright, Patents and Design Act and the Video Recordings Act, with almost 2,000 other offences taken into consideration. His store, Premier Videos, had been raided a year before, with almost 5,000 items seized, these included R18 titles – his shop was not licensed to sell explicit material – and counterfeit titles, ranging from The Lion King to Bridesmaids. Cox both rented and sold the illegal titles. Southwark councillor Richard Livingstone said: "Southwark Council is taking a very active role in clamping down on illegal counterfeit goods. Whilst we are keen to work with businesses on compliance issues, fake DVDs are usually of a significantly low quality and damage the UK film industry. We hope this jail sentence will serve as a strong deterrent to other traders involved in selling counterfeit DVDs." FACT's Kieron Sharp added: "Criminal businesses set up to sell counterfeit goods harm the livelihoods of almost 2 million people who work in the UK's creative industries. However, we are seeing that the criminal justice system can and will take action against those criminals and they risk a prison sentence."
Deal of the week comes from Network, which has unveiled a major initiative with Studiocanal. The independent Network operation has acquired the rights to a whopping 450 classic films from Studiocanal's vast library, taking in Ealing titles and a lot more. It takes in all home entertainment rights, including Blu-ray, DVD, download to own and iTunes. Network's md Tim Beddows said: We are delighted to have concluded this deal with Studiocanal. We are already the home to a large part of UK TV history and our deal with Studiocanal means that we can now start saying the same about our cinema library, which brings our range of British feature films to 1000 titles." Studiocanal's home entertainment general manager John Rodden said: "The Studiocanal Films British Collection is one of the great treasures of cinema. We're very happy to extend our partnership with Network to make the rest of this hugely important collection available to the great British public in home entertainment. This deal will also enable us to accelerate its availability for international distribution. "
---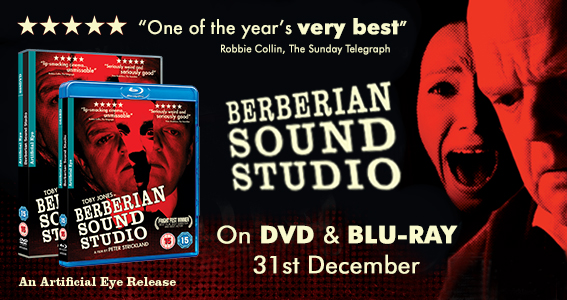 ---
We've already talked about Lionsgate and its strong end to the year. And the beginning of 2013 is looking lively to, as the studio, in keeping with some smaller independents, is set to cash in on the theatrical release of Quentin Tarantino's Django Unchained, making for a Django Djanuary… Lionsgate has the recently released Tarantino XX box set, featuring the maestro's greatest works, taking in Reservoir Dogs, Pulp Fiction, True Romance, Jackie Brown, both Kill Bill films, Death Proof and Inglourious Basterds. The company's Ben Grunbaum said: "We're looking forward to the Quentin Tarantino presence growing over the next few weeks. The recently-released Tarantino XX: 10 Disc Blu-ray boxset is a high quality set designed in conjunction with Quentin and Miramax, and is the perfect platform to appeal to the Tarantino fan. We have also arranged some special screenings of his first film, Reservoir Dogs to coincide with this exciting time."
Also, expect a revival for the long-standing Django spaghetti western franchise two, with not one but two companies releasing product from the first wave of films featuring the titular hero. We'll deal with them in alphabetical order of distributor, starting with Argent Films. It is releasing the original Django, made in 1966, but until 1993, effectively "banned" in the UK. Out on January 21 on remastered Blu-ray and DVD formats, it includes a raft of extras, taking in a look at the film and its influence over the years presented by Alex Cox, a conversation with star Franco Nero, and is also available in both subtitled and English versions. The film is attracting a lot of retail interest and Argent's Garwin Spencer Davison said: " Both Bluray and DVD have been Remastered in HD from restored negative – the Argent release will be slightly different from the American release as we have endeavoured to keep truer to Corbucci's actual film look – and indeed the cinematography of Enzo Barboni (who went on to direct the Trinity films). Django is one of the greatest Spaghetti Westerns ever made, and without a doubt the most influential - spawning not only dozens of imitations but an actual new cinema genre. Its everlasting effect seen today as the inspiration behind Tarantino's cinematic tribute variation. This truly iconic movie is a must have at the time Tarantino's Unchained is coming out."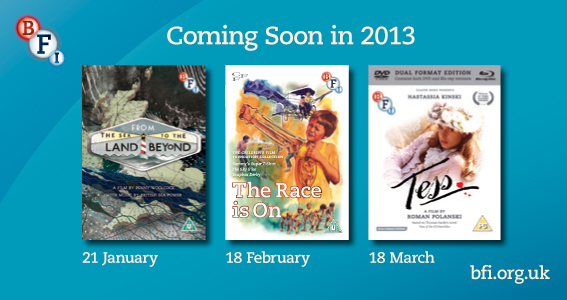 ---
More Django business, as, a week before, on January 14, Django, Prepare A Coffin is released after getting the Arrow Video treatment. Arrow's Francesco Simeoni said: "Tarantino has an amazing talent for revitalising genres and giving them a huge shot in the arm. Now it's Django but the real treat here is not only has Django, Prepare a Coffin never been available before (though everyone will be familiar with the main theme which was sampled by Gnarls Barkley for Crazy) but it's also a certified Tarantino favourite and a great example of the genre." There's more reading and Tarantino's own favourites (Django, Prepare A Coffin is there under its Viva Django name) here.
There's been a welter of year-end charts come out over the past week or two and, we're sure, plenty more to come. We're currently compiling the best of the best and will be publishing the most relevant – and best – in the new year. And we'll also be doing our own annual round up of what was good about the year just gone and our industry's hopes and fears for the future. And we'd like all our readers to be part of it. So, as you're winding down, or reading this while on your seasonal break, while covering in the office or just easing your way back into work after the break, how about filling in and answering the following questions and sending them to the usual address, tim@theraygun.co.uk… Full feature will go live in January…
Favourite three releases of the year:
Biggest challenge in 2013:
What I'm looking forward to in 2013:
One of the best charts we've seen so far was the annual Sight & Sound look at the year's best DVD and Blu-ray releases, as selected by journalists and industry bigwigs, including the BFI's Sam Dunn and James Blackford. The best release of the year title went to Eureka's Masters Of Cinema release of The Passion Of Joan Of Arc and the label itself was one of the best performers in the chart, which you can see here. Eureka sales director Ian Sadler said: "I am both pleased and proud of the recognition being achieved by our Masters of Cinema titles; as a relatively small independent we are creating a world leading product. The team, including our external resources, remains small and dedicated and I thank them all. It's a privilege to be able to work with such a great product and a great bunch of people."
---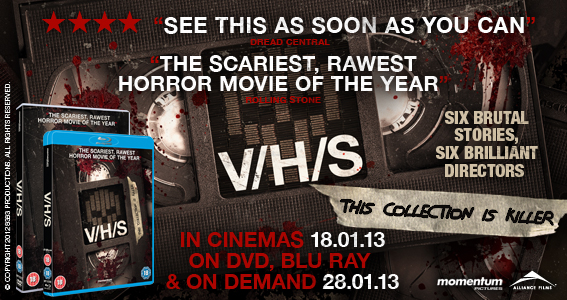 ---
More product news now, also from Eureka, and, as is now customary, the company took to Twitter to unveil the next series of titles due from its Masters Of Cinema imprint. The six it has announced make up the label's slate for March and April next year and take in French New Wave, Italian and Japanese titles. From France there's a brace from Claude Chabrol, Le Beau Serge and Les Cousins, as well as Henri-Georges Clouzot's The Murderer Lives At 21, from Italy Michelangelo Antonioni's La Notte and, from Japan, the long unavailable A Sun-Tribe Myth from the Bakumatsu Era and the entire surviving works from Sadao Yamanaka. Eureka md Ron Benson said: "Across six standout releases, world and UK home viewing and Blu-ray premières abound, with new restorations aplenty, as we continue our quest to release the very finest in world cinema, using the very best available materials, all with a meticulous attention to design and detail."
We've said it numerous times before, but we at The Raygun love a good survey, and we liked the timely one issued by blinkbox this week. It tied in with the predicted end of the world and saw the online operator asking 2,000 people, among other things, who they'd like to spend their last night on earth with (George Clooney for women, Jennifer Aniston for fellas) and who was the most likely saviour of the world (Bruce Willis in Armageddon, Sigourney Weaver in the Alien films`). Blinkbox's Ben Ayers said: " Hollywood seems to be obsessed with the end of the world so we thought it would be fun to ask people who they'd like to spend their final moments on Earth with. Let's face it, if the world's going to end, we'd all like to go out with a bang and a clinch with our favourite Hollywood star would certainly help to take the edge of things."
Some (un)happy reading: and, the award for article that made our blood boil most this week (and it's taken some doing) is this Guardian piece on illegal downloading and how it's all the studios' fault, not anyone else's… See it here.
And here's a woeful, poorly researched piece on HMV, written by what appears to be a schoolkid. Like us, you may punch the air while reading at least one of the comments, Manxy, we salute you.
Here's some more entertaining reading. It's an annual tradition, and once more it's returned again: here's MovieMail's quiz of the year, with the added bonus of £1,000 worth of vouchers for the online retailer as a prize… See it here.
And here's another one from one of our favourite film magazines, Little White Lies…
Right, that's it from The Raygun newsletter until next year, we'll be back, with a look at the Christmas period and plenty more, on January 4 2013. And all that it takes us to do is wish you a merry Christmas, and a happy and prosperous new year. We'll still be updating our website, so check us on www.theraygun.co.uk. And we're pretty sure we'll be posting bits and bobs on Twitter…
---
"

At times like this, we need to take a comprehensive look at all the ways we can keep our kids safe. I have long expressed concern about the impact of the violent content our kids see and interact with every day."
US senator Jay Rockefeller calls for more research into the effect of videos and video games on children in the wake of the Sandy Hook shootings…
No surprises at the box offices as the first in three new planned Tolkein films, The Hobbit: An Unexpected Journey, entered the box office charts at number one, with some £11.6 million worth of receipts in its opening frame. Other new entries included Tinker Bell And The Secret Of The Wings, with £528,820.
Most-talked about film news of the week comes with the confirmation that Ricky Gervais will appear in the lead role in the forthcoming Muppets sequel. Gervais, of course, has form in this area, having already appeared with Elmo in a much viewed online clip…
We've oft-stated our love for the wonderful Danny McBride here (he's covered in one of our Trailers Of The Week below), so we welcomed the news that the US FX channel has ordered a pilot for an animated title Chosen, from his production company. The series, about a rapper aiming for redemption, will be penned by, among others, some of the team that worked on the excellent Eastbound And Down.
Kudos to our old chums (or rather old and young pals) at kidzcoolit.com for doing their bit to champion the cause of 3D Blu-ray, Here's their round up of the year's best on the fledgling format… See them here…
It's a snail. That races. New DreamWorks material…
Wonder who these magicians are based on…
The latest from the action figure turned action film characters…
Franco, Rogen and co. WARNING: contains rude words…