INDUSTRY ON TARGET FOR 2015…
SIGNATURE GETS A KNIGHTHOOD...
PARAMOUNT STAFF HEAD TO UNI
FIRE CLAIMS ANOTHER VICTIM
PICTUREHOUSE'S GRAND CENTRAL STATION...
...WITH MORE FILMS TO COME
SECOND RUN'S HORSES FOR COURSES
AT THE MOVIES
---
---
If you can't read this newsletter or see the ads, please click
here
It Was A Good Week For... Seems like a lot of people remembered to pick up Still Alice, giving Artificial Eye its biggest ever week one...
It Was A Bad Week For… It's the end of the world according to some US box office analysts as Paramount trials shortened theatrical to home ent windows...
Its subject matter – early onset Alzheimer's – may not be the most commercial you'll see this year, but the awards-friendly Still Alice is proving to be a winner with consumers. And, after its record-breaking theatrical run (the film is the highest box office earner for Artificial Eye), it's got off to a strong start at retail and could in turn become the company's biggest ever home entertainment bow too, outstripping even We Need To Talk About Kevin. Commenting in its performance, the company's Paul Diment said: "Still Alice got off to a fantastic start this week and looks set to become our biggest week one performer."
Meanwhile, elsewhere, according to the Official Charts Company midweek bulletin, Focus, the Will Smith starrer, has started strongly, although The Second Best Exotic Marigold Hotel looks set to keep it off the top slot, and is expected to retain its number one placing for the second week running when the new chart is announced this Sunday (July 12) – the video charts remaining at this time, even though the new music charts are now unveiled on Fridays. According to the Official Charts company, Focus appears at number three in the midweeks, with the aforementioned Still Alice at five and SPHE's Chappie also entering the top 10, an impressive performance given its a Blu-ray only release (more on Chappie next week).
Still celebrating after last week is Signature, which saw its Last Knights make a strong showing in its first week on sale and end up in the top 10 announced last Sunday (July 5) at number five. Commenting on its success, Signature's sales director Gemma Stockley said: "The team at Signature are thrilled with the success of The Last Knights – we had incredible support from our digital partners and hmv supported with window posters. The marketing and TV campaign ensured that even with the heat customers were keen to get out to buy their copy. We all worked hard, so it is incredibly satisfying when it pays off with a great Week 1 number and a fantastic Official Charts Company chart position."
---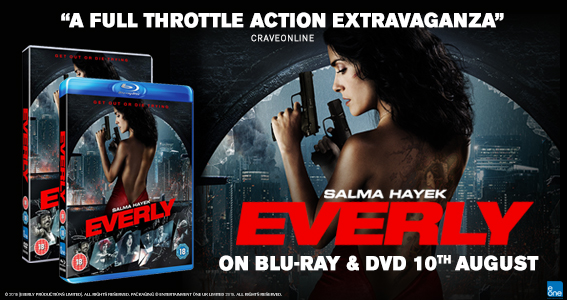 ---
We might as well stick with Signature as there have been a couple of other major announcements from the company this week. First it has continued to delve further into the lucrative Brit-crime sector after picking up the UK rights to equal Rise of The Footsoldier Part 2. The film, based on the further exploits of West Ham hoolie turned gangster Carlton Leach. His first film outing, Rise Of The Footsoldier, released in 2007, has gone on to sell more than 1 million units on DVD in the UK and has become one of the standard bearers for the genre. Signature is expected to announce its strategy in the coming weeks and months, the film will follow on the back of its forthcoming gangster thriller, Rise Of The Krays, due on August 31. Commenting on the deal, inked with Carnaby International Sales and described as a "milestone" for the independent, Signature's Claire Loewenthal said: "
Signature is extremely excited to be involved with Footsoldier 2. Following the success of the first instalment, Signature and Carnaby have ensured the sequel will be even more dynamic and brutal than its predecessor and we can't wait to see early reactions to Footsoldier 2 from the existing fans of the franchise."
And the last from Signature sees the company unveiling a new head of acquisitions and a new head of marketing too. The former role is being taken by Elizabeth Williams, who us joining the company from Sky Movies, where she has been for eight years, next month. Williams, who will report to owner Marc Goldberg and director of TV and digital Jon Bourdillon, said: "
I'm thrilled to be joining Signature at such an exciting time for the company. Signature has been expanding greatly in the last few years and I'm really looking forward to becoming a part of the team at the fastest growing distributor in the UK film business." At the same time, Claire Loewenthal has been promoted to the role of head of marketing, she previously worked on the acquisitions side and replaces Kaz Mills, who has joined Universal. Commenting on both appointments, Goldberg said: "I am delighted to welcome Elizabeth to our team. She has a fantastic attitude, a love of film and a hunger to acquire great product; the appointment supports our ambition for how we want to grow the business. Claire has enormous talent and knows what it takes to make our titles stand out. I am very excited about the opportunity she has to drive the marketing for our slate over the coming years."
---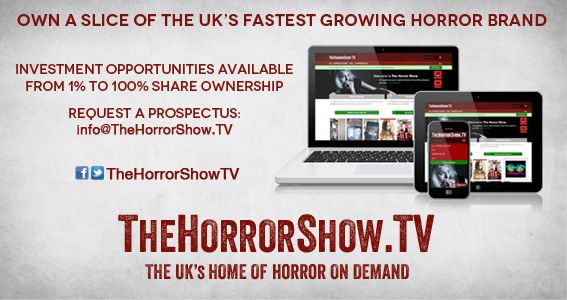 ---
More from the Universal and Paramount deal and the former has confirmed the appointment of a number of staffers from Paramount as it takes over the home entertainment duties from the latter. As we've already noted here, the ongoing transition will see Paramount retaining digital responsibilities for new release and catalogue titles, while Universal will be handling the latter. The deal officially started on July 1 and Paramount has now bade farewell to departing staff just as some of its former team started at Universal. Universal regional md Ian Foster said: "
We are very excited to be able to welcome members of the Paramount team to Universal and are grateful for all of the support that both Paramount and ourselves have received from our retail partners during this transition. Please join me in welcoming Natasha Lofters, Rebecca Daniels, Jade Taylor, Lucia Magadan to our Marketing Team, Laura Maelane to our Finance Team and Hannah Fuller to our Sales Team. We are thrilled to be adding Paramount's new releases and catalogue range including the Nickelodeon and CBS franchises to the Universal business, thereby creating a diverse and compelling offering for our consumers and our retail partners. These include The Spongebob Movie: Sponge Out of Water, Terminator: Genisys and Mission: Impossible – Rogue Nation which only seek to add to what is already a tremendous slate for Universal for 2015."
Congratulations to the staff now installed at Universal's HQ, while best wishes and good luck to the departed staff.
It appears as if the huge fire that destroyed the Sony DADC warehouse in Enfield during the London riots four years ago, as it has emerged this week that the Lace International label has gone into liquidation. The imprint, part of the Lace group, had enjoyed numerous successes over the years, particularly in the sporting arena, but never fully recovered from losing stock in the fire during the riots and the subsequent legal problems that ensued. Full compensation was denied to those whose stock was depleted, with the Metropolitan Police and London authorities, including the Mayor's office, arguing that the fire wasn't tied to the civil disturbances. Lace was among those suing them authorities, a case they won last year, although the £75 million compensation that could be paid to them, including loss of future earnings, has been mired in legal wrangling since. ClearVision, another independent, has already suffered as a result of the firs,t entering into administration, and Lace looks to be another victim. But its sales and distribution operation is still going strong, with both distributed labels and retailers receiving assurances from Lace Digital Media Services about its future. Meanwhile, it's interesting to note that the government is to introduce new legislation in the form of the Riots Compensation Bill which will limit insurers to just £1 million paid from police coffers after riots.
Some retail news now and after Black Friday appears to have become as much of a regular fixture on UK calendars as it is in the US, Amazon is launching a new event with the same aim of becoming a big diary date for consumers. The first Prime Day is available to all Amazon Prime members – including those wooed by a special limited introductory offer of £59 membership this week – and will offer scores of "lightning deals" with product at a reduced rate. The event, tying in with Amazon's 20th anniversary celebrations, will, said Amazon chiefs, will include more offers than Black Friday. Amazon Prime vp Greg Greeley said: "Prime Day is a one-day only event filled with more deals than Black Friday, exclusively for Prime members around the globe. Members tell us every day how much they love Prime and we will keep making it better. If you're not already a Prime member, you'll want to join so you don't miss out on one of the biggest deals extravaganzas in the world." Amazon UK md Christopher North added: "We're offering Prime members thousands of deals on Prime Day. In fact, in the UK we are offering more than double the number of deals that we offered last Black Friday. Prime started as a One-Day Delivery benefit on a few million items back in 2007. Since then we've increased selection to 10 million eligible items for fast Prime delivery and added unlimited streaming movies and TV episodes, unlimited cloud photo storage, access to 800,000 Kindle books and just last week we launched one-hour delivery exclusively for Prime members in selected London postcodes. Prime Day is the latest benefit for Prime members and you can expect us to add further benefits and features to this great service over time."
---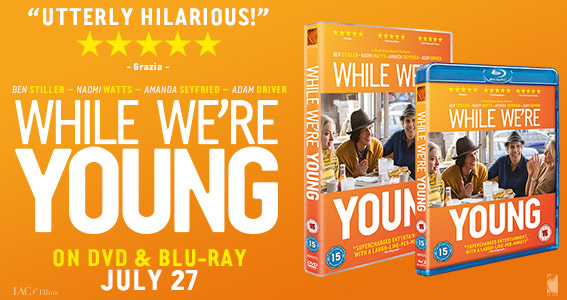 ---
Big news on the svod sector this week came from our friends at MUBI, who have announced a new far-reaching deal in place with Sony Pictures Television. The deal, the service's first with a studio and running alongside those with the likes of eOne, Studiocanal and Icon, will see Sony films arriving as part of the 30 different films on offer from the service at any one time. Titles covered under the deal include the likes of Taxi Driver, All That Jazz, Buffalo 66, Adaptation, Punch-Drunk Love, Dr Strangelove, Snatch and Closer. MUBI founder and ceo Efe Cakarel said: "MUBI is already curating the best of cinema for its audience – international film has been at the core of our film selection but this deal will allow us to program some of the greatest and most popular films ever made. As our industry and consumer habits continue to evolve, it is increasingly important to ensure film fans have access to high quality entertainment wherever and whenever they want and this new partnership with Sony Pictures Television will allow us to deliver an even richer experience for our members." Sony Pictures Television senior vp for distribution for UK, Ireland and Africa Mark Young added: "This multi-year deal creates a strong relationship with MUBI and offers members of the service access to some of Sony Pictures Television's most loved features."
News from the BVA ahead of next week's big Insight Forum, and the organisation has announced that eOne has joined as a full member. It takes the total of full members to 21. Commenting on the announcement, the BVA's Liz Bales said:
I am extremely proud to welcome eOne to the BVA. To have such a significant independent player represented by our membership marks an important step forward, demonstrating a deepening commitment to the category and giving the industry even greater strength, as a collective, to continue to grow the innovative UK video sector." eOne's Ken McMahon added: "As the industry evolves, so does the purpose and the significance of the BVA. The organisation is proactively driving a pipeline of invaluable insights, education initiatives and communications to sustain the relevance and visibility of the category at all levels. The value that the BVA adds to our industry through these activities makes membership an absolute essential for any UK based video distributor. We are delighted to be on board and look forward to working closely with the BVA and industry colleagues from across the membership."
Talk of eOne brings us on neatly to its forthcoming Everly, the Salma Hayek starrer due on Blu-ray and DVD from the company on August 10. Commenting on its release, the company's Stephanie Don said: "
Since first appearing on the Black List in 2010 Everly has been much anticipated by action and cult film fans, and we're pleased to be releasing on Blu-ray and DVD on August 10. Starring the queen of action Salma Hayek it's action-packed and inventive thrill ride, and we'll be heavily supporting the release with digital and press advertising alongside a high profile publicity and social campaign with support from director Joe Lynch."
And staying with forthcoming releases, Monday sees Studio Ghibli's latest epic The Tale Of Princess Kaguya, arriving in stores. The hand-drawn film, based on a 10th century Japanese folk story, took a whopping eight years to complete. The title comes courtesy of Studiocanal, whose Kelly Morris said: "The animation style is so beautifully unique, it's like nothing you've seen before, it's a truly magical cinematic experience. As always with our Studio Ghibli releases we have gone to retail with a three SKU strategy – a double disc DVD, a Double Play Blu-ray and a Limited Collectors Edition for the die hard Ghibli fans which is also double play and comes in a gorgeous Digipak and slipcase complete with postcards. The assets of this film have really been a joy to work with and have enabled us to put together an eye-catching digital campaign, which is supported with some key press in the week of release. The media campaign is supported by a fantastic on and offline PR campaign courtesy of John Scrafton at EmFoundation and we're confident that both the core Ghibli and broader film fans will seek this product out following release on Monday."
---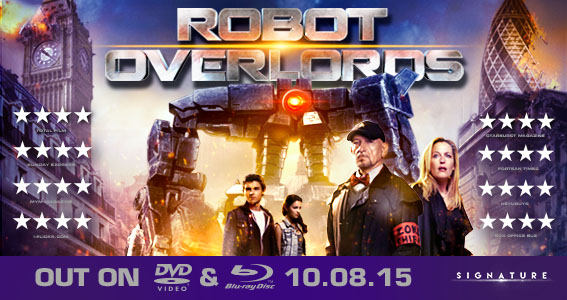 ---
In case you've not been on any film sites, Twitter, heck, anywhere on the Internet, you may not have noticed that the annual San Diego Comic Con is taking place in California this week. The event, the biggest on the calendar for genre fans around the world, is becoming an increasingly important platform for announcing releases and forthcoming titles and our very own BBC Worldwide has joined the growing number of UK operators heading out to the west coast to unveil their wares. As well as a Doctor Who panel looking at, among others things, the Timelord's involvement in the Lego Dimensions game (see below for a trailer), Doctor Who and Sherlock supremo Steven Moffat also revealed plans for the next Sherlock programme, a special edition. And tying in with the announcement and panel at the event, the special, which reunites Benedict Cumberbatch, Martin Freeman and the regular cast and will be set in the Victorian era, was also made available to pre-order. No transmission or release date has been set yet, but BBC Worldwide's director of consumer products and publishing Andrew Moultrie said: "With Sherlock fans ravenous for updates on the much loved series and eager to pick-up clues from Comic-Con on what the special may have in store, we felt now would be the perfect time to open the pre-order window to excited fans eager to ensure latest Sherlock has a place among their collection."
We've been over to the plush new West End complex the Picturehouse Central, on the site of the old much-maligned Trocadero cinema this week, to take a good look at the facilities as well as hearing more about the Picturehouse organisation's distribution plans. The cinema itself is gorgeous, a cafe on the ground floor, grand staircase up to another restaurant and bar, then the screens on the second floor. It's already played host to its first premiere and official multimedia screening (both for current box office hit Amy) and it will become even more of an important destination for industry types once its members' bar and roof terrace open later in the summer. Part of the new construction – the location is now far bigger than the old Cineworld cinema – is part of the old hmv store in the Trocadero. It features the best of the Picturehouse chain, with a 344 capacity main screen offering comfort, luxury and state of the art screening facilities. "We have been on the lookout for a West End site," said the company's head of marketing and PR Gabriel Swartland, "it's always been an ambition of ours. We want to take the ethos of our London village cinemas - East Dulwich, Clapham, Hackney, the Ritzy in Brixton - and bring it to to the heart of the West End. We want to offer the very best in cinema, the whole experience, from great programming, through to the comfort and concessions available." Our favourite part? Well, as well as the comfort of the assorted screens, the rooftop members' bar, offering rarely seen views of London, looks pretty impressive… Heck, we may even hold some of our mooted social events there…
Meanwhile, the Picturehouse distribution arm is continuing to signal its ambitions, with a raft of titles on the way, many of them going through its current arrangement with 4DVD. Playing on screens in September as part of a special one off event is Roger Waters The Wall, with the home entertainment release likely to follow in Q4. It also has the much talked about, Cannes jury prize-winning The Lobster due in October ("there's a huge amount of buzz around this," said head of marketing and PR Gabriel Swartland). August will see Brian Hill's serial killer tale The Confessions Of Thomas Quick arrive in cinemas, while there's another event-style screening in september in the shape of How To Change The World, a documentary looking at the beginnings of Greenpeace. All are likely to land towards the end of the year or early in 2016 as home entertainment releases. It also has an ongoing partnership with Altitude too, with titles such as the eagerly awaited Green Room coming to audiences with the pair working together. Commenting on its strategy, Swartland added: "Our programmers have always had a great eye for what works for our cinema audiences, and this naturally extends to what we distribute. Everything we pick up has to meet a certain level of quality."
---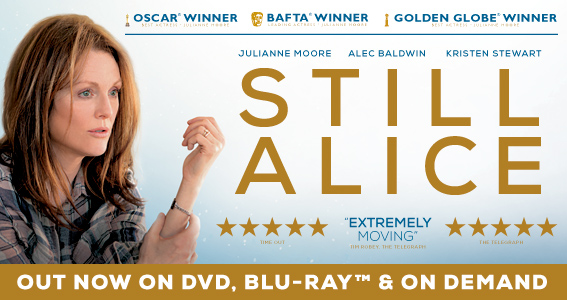 ---
Congratulations to two of our favourite labels, Arrow Video and Second Run DVD, who both scooped awards at the prestigious Cinema Retrovato DVD event in Bologna, Italy. The former picked up Best Blu-ray Box set for its Camera Obscura: The Walerian Borowczyk collection. Commenting on its success, Arrow Video's Francesco Simeoni said: "We're delighted with the win, even better to have two consecutive wins of course but it's great it was for Boro in particular which was a passion project for all involved, so to add another gong to the Boro trophy cabinet feels great! The festival this year was excellent once again and we're already looking forward to 2016's edition."
Meanwhile, Second Run DVD's award went to its work on A Jester's Tale, with the company picking up the gong for Best Rediscovery Of A Forgotten Film On DVD. Commenting on its success, the company's Chris Barwick said: "We're delighted and gratified to receive this prestigious award for the second year running for a film we're immensely proud of. A Jester's Tale has remained unknown for too many years. It testifies to the unique talent of one of cinema's great innovators." Overall, it was another successful year for UK companies at the festival, following on from similar wins in recent years. As one commentator, Neil McGlone, who contributes to Sight & Sound among other things, told The Raygun: "We are lucky in the UK to have some great labels like Arrow, Second Run, Third Window, Artificial Eye, Mr Bongo etc releasing a wealth of foreign movies both old and new giving them a new lease of life for new generations to discover. Their hard work is being recognised as these awards indicate and long may that continue."
Speaking of Second Run DVD, the label is celebrating its 10th anniversary later this summer and is set to mark the event with a series of screenings at the prestigious ICA in the heart of London. The label is working with a clutch of filmmakers who will be choosing their favourites from the company's impressive catalogue. The company is also marking its first decade with its first ever theatrical release, for Pedro Costa's acclaimed Horse Money (or Cavalo Dinheiro, if you'd rather). Commenting on its September plans, the company's Chris Barwick said: "This is a very exciting time for us. Long time friends and fans of Pedro Costa and his work, we couldn't imagine a better film or filmmaker with whom to launch our first foray into theatrical distribution."
We'll end with some news from agency Think Jam, which has announced it has renewed its digital production contract with Fox for three years. It will see it deliver digital media production and localisation services for the studio's films across Europe, Middle East and Africa. Commenting on the deal, Fox's svp for the region for theatrical releases Todd Huntley said: "With over 30 territories to manage, we needed a partner with impeccable service as well as strong leadership in the delivery of increasingly mobile-first campaigns. The Think Jam creative team continue to evolve their skills in a rapidly changing media landscape and offer us intelligent business management systems. Daniel Robey and his teams will add great value to our business with their passion for entertainment marketing, enthusiasm and teamwork." In the last year alone, the deal has seen 5,000 different elements across 20 campaigns for Fox and its associated theatrical partners and companies such as Fox Searchlight and Dreamworks Animation. Think Jam chief Daniel Robey said: "
We're extremely pleased to have secured an on-going creative partnership with Todd Huntley and his team at Twentieth Century Fox International. They have always been open to innovation in their media campaigns and entrust us with ever more complex, ambitious executions to promote their films."

---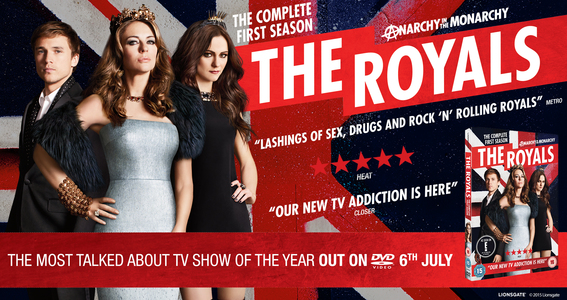 ---
QUOTE OF THE WEEK
"Our expectation is that total revenue will rise and the theatrical revenue will be relatively unaffected, if at all. The universal reaction from exhibition has been, 'We are open-minded to this.'"
Paramount vice chairman Rob Moore, talking about the studio's plans to shorten theatrical windows for two releases, the next Paranormal Activity film and Scout's Guide To The Zombie Apocalypse, with two chains in the US. When the number of screens goes below 300, Paramount will release titles on digital and physical formats within two weeks. More chains are expected to follow…
Minions continued Universal's remarkable year by staying in the top slot, it has now taken almost £21 million. Highest new entry was Terminator Genisys, with nearly £3.8 million, while Magic Mike XXL took more than £1.5 million. The other big new entry was Ay, with Altitude's doc scoring the biggest ever opening for a homegrown documentary. it took more than £500,000.
Follow us on www.twitter.com/theraygun…
Another perfect looking storm is due…
Looks good. Also: looks long.
Looks like Jumanji. In a good way.
OK, it's not a film. Or a TV programme. But it is ace.
Katniss. Appearing in what looks like a Janet Jackson promo…
This looks good, to be sure…
To subscribe to The Raygun newsletter, please email info@theraygun.co.uk
with subscribe in the subject matter
To unsubscribe, email info@theraygun.co.uk with unsubscribe in the subject
For editorial or advertising queries, contact tim@theraygun.co.uk