SQUAD LEADS DC CHARGE…
…AS BATMAN HAS THE LAST LAUGH
SING WHEN YOU'RE WINNING
ART EYE'S TALE SPINS A YARN
MIDWEEK SALES UPDATE
EONE TAKES TO THE ROAD
PECCADILLO EMBRACES BIGGEST TITLE
NETWORK ADDS LABELS
SODA HEADS TO ELSTEE
DISNEY UNVEILS SPECIAL FORCE
ICON'S NEXT TITLE: NICE…
AS KING READY TO TAKE THRONE
EONE MAKING EVERYBODY WANT MORE
LIONSGATE'S CRIMINAL DUE OUT
BASE/MESA UNVEILS SPEAKER
FOOTBALL ARRIVES…
QUOTE
OF THE WEEK
---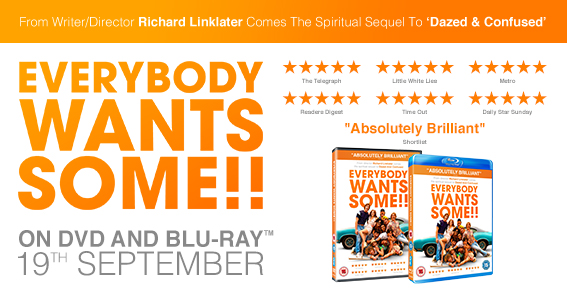 ---
If you can't read this newsletter or see the ads, please click
here
It Was A Good Week For... Who's going to argue with DC at the minute?…
It Was A Bad Week For… Dodgy set-top box types under investigation from FACT and PIPCU, nicked in dawn raids…
We seem to be starting every week on the newsletter now talking about DC, but, with Warner sitting at number one in both the box office charts, with Suicide Squad, and in the physical charts thanks to the huge success of Batman V Superman, the major's smart philosophy and release strategy is paying dividends… The theatrical outing took more than £11 million in its opening weekend, while, with the aid of the Ultimate Edition new director's cut, the DVD and Blu-ray release of BvS was sitting pretty at the top of the Official Charts Company's listings both after its first week and into its second seven days in the midweek charts. In the latter it had shifted another 36,000 units, helping it retain the top slot at the halfway stage. And continuing the strong run of DC successes, there's a top five appearance for The Killing Joke, the Batman animated adventure. As Warner's John Stanley said: "DC as a total franchise is enjoying a really great year and has had a particularly strong couple of weeks with BvS home entertainment sales performing really well and then Suicide Squad launching in cinemas last week to a record breaking August box office opening, which now looks set to deliver a £25 million plus all time in the UK. This obviously sets us up nicely for the Q4 home entertainment release... And retail partners are already reporting strong pre-orders off the back of the excitement created around the theatrical release. It certainly helps when the films you expected to be big, turn out to be even bigger… With BvS, the Ultimate edition is proving particularly popular, with the Blu ray, 3D and 4K formats all holding well through the second week, which is great for everyone as it pushes even more money through the market. The Ultimate edition was a unique opportunity to add value, through new footage of the film, to specifically maximise the home entertainment window."
And, as Warner's John Stanley continued, it's not just about the two biggies. The Killing Joke, based on the classic Alan Moore take on Batman's rivalry with The Joker, effectively a home entertainment exclusive, albeit one that came with a one-night theatrical outing, is enjoying the last laugh in the top five in the midweeks, highlighting the studio's impressive work within the comic book sector through its DC empire. He said: "The final piece of icing on the DC cake has been The Killing Joke, a made for video release, based on a popular Batman comic book story, which is now performing really well, both on digital and physical home entertainment formats. The power of DC franchise management in tying all their collective parts together through story arcs and popular characters as well as advertising and in-store activity, has definitely helped to deliver a much bigger impact with consumers for each piece of DC product across Games, TV shows, Films and branded merchandise."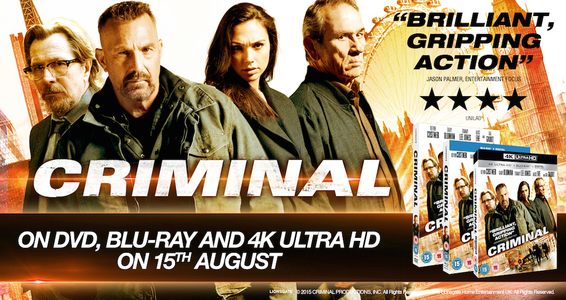 ---
What else of the midweeks then? Well, at the halfway stage, Lionsgate was among the strongest performers, with both Eddie The Eagle, at number two, and further down the listing, Sing Street, both looking good in their first few days out of the blocks. Commenting on the performance of the latter, Lionsgate's Susie Bould said: "The campaign for Sing Street is really coming into its own for release week! Whilst the marketing campaign covering off key digital and print targets has showcased the brilliant artwork and fantastic AV, the press support has been colourful and fun with stars of the film Ferdia Walsh-Peelo and Mark McKenna improvising songs about quirky news stories for a filmed piece on MTV's, alongside an 80's cooking vlog for In The Kitchen with Kate and all supported with multiple competitions and glowing reviews."
Also performing well in its first few days on sale is Artificial Eye's Tale Of Tales, a strong foreign language title that sits at number 15 in the Official Charts Company's midweek listings. Commenting on its impressive start, Curzon Artificial Eye's Paul Diment said: "
The sales this week for Tale of Tales have been outstanding, and the title is currently performing way over our original forecast. We're currently the third highest new release in the official chart, and we can expect continued strong support from retailers."
And as for the rest of the charts, the other big new entry this week is a film we've been raving about here since before it opened at cinemas' the rather excellent Midnight Special, which is set to score an impressive bow come Sunday evening when the Official Charts Company releases its week-end Top 100, after sitting at number six in the midweeks…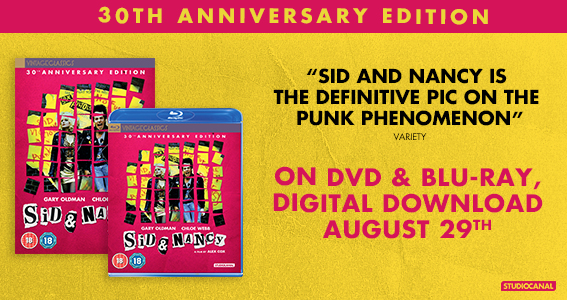 ---
To Leicester Square where the week's highest profile premiere came courtesy of eOne and the rather excellent David Brent Movie, subtitled Life On The Road. It really was a spectacular event, with star, director and writer ricky Gervais' alter-ego, the eponymous star of the fake documentary David Brent and his band Foregone Conclusion playing live in the middle of the square before introducing the film to the audience, many of whom were wearing Brent masks… As for the film itself? It's everything you could have hoped for and more, following on neatly from the series and featuring the kind of cringe-inducing, toe-curling humour that made Gervais and The Office's name. And eOne could be sitting in an Inbetweeners-sized TV spin-off, aided for its home entertainment release set for later in Q4 by a Christmas-themed song towards the end of the feature. And, as eOne md Alex Hamilton noted, and many in the industry will testify, Gervais gets right behind projects he is closely involved with… Commenting on the film, eOne's Thom Leaman said: "
Its amazing to finally bring David Brent: Life On The Road to the rest of the world. We've been working feverishly on the title for the last year, and the theatrical team have put together a genuinely no-stone-left-unturned campaign. The premiere was an unmitigated success and we've had some great feedback from our retail partners in attendance. The film played very well indeed. Most importantly it's got great rewatchability potential and, much like The Office, gets better and better with each viewing (I say that as someone who's seen it six times and counting…), thus making it an essential home entertainment purchase. Ricky has been extraordinarily supportive of our campaign and we've already got some truly incredible plans in place for the home entertainment bow this Q4, ensuring its success on HE platforms will be a foregone conclusion… sorry…"
Congratulations to independent label Peccadillo, which has scored biggest grossing theatrical release with Embrace Of The Serpent. The film's impressive performance is assessed by box office expert, critic and sometime Raygun contributor Charles Gant in the current issue of Sight & Sound, it's testament in part to the label's belief in the documentary and its potential. Peccadillo is now preparing for the film's home entertainment bow, due through its new s&d deal with Network on September 12, and is aiming to reheat interest with PR and social media activity (the latter having proved hugely successful at theatrical) and selected press advertising. Commenting on its success thus far, Peccadillo's Tom Abell said: "Peccadillo is proud that the UK cinema audience loved Embrace Of The Serpent as much as we did and joined us on our incredible Amazon adventure. The film gained an enormous amount of fans definitely elevating it to cult status. Both BD and DVD releases will have Limited Edition O Card packaging featuring the Star Man who proved unbelievably popular as part of our theatrical outdoor campaign. We're determined to make the home entertainment release as successful as the theatrical."
Speaking of Network and its ever-increasing distribution arm, the company has this week announced it has inked deals to handle the sales and distribution for a further two labels in the shape of long-time industry name Odyssey and production house 3DD. Commenting on the latest addition Network's Tim Beddows said: "
We are delighted that these great labels have joined the Network family for their home entertainment sales and distribution. Their diverse catalogues bolt on wonderfully to our own and, indeed, the other like-minded labels we now represent." Adrian Munsey, managing director at Odyssey, said: "We're incredibly excited to work with the team at Network; they have a real understanding of film and home entertainment in the current market and their commitment, knowledge and enthusiasm make working together a pleasure." Dominic Saville, ceo at 3DD, added: "For us, the move to Network was an obvious choice. It is the leading distributor on a whole range of titles, from recognisable brands to a mixture of factual and independent films, so they know all the specialist areas. We're also looking forward to continuing our long-standing relationship with the in-house sales team whose expertise in the industry is second to none."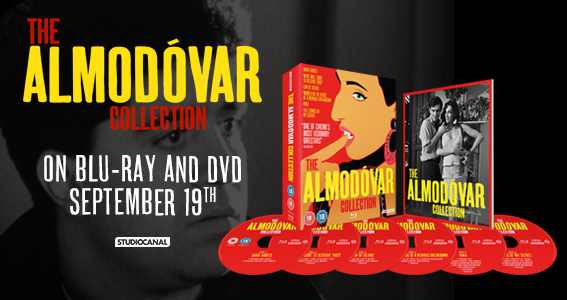 ---
On to some acquisitions news now and congratulations to Raygun reader, film director and sometime rental store owner Jon Spira, as Soda Pictures has this week confirmed it has picked up the UK rights to his latest feature film outing Elstree 1976. The documentary looks at the filming of a then unknown sci-fi film at the eponymous studios 40 years ago, with actors and extras recalling the shoot and the effect its subsequent success had on them. The film they're talking about is, of course, Star Wars and Soda's plan is to release Elstree 1976 on DVD in November just ahead of the release of the next instalment in the franchise, Rogue One, due at cinemas in December (in more fortuitous timing, the latest trailer for that was released this week too). Commenting on the deal, Spira said: "We're thrilled to be working with Soda, who have a great track record of putting out thoughtful, quirky documentaries like ours. We're looking forward to showing Star Wars fans and documentary fans this fascinating little community we've been lucky enough to document." For its part, Soda's Louise Rae added: "It's plain to see that Jon is passionate about telling the stories of the unsung heroes of Star Wars, and his charming depiction of ordinary people who found themselves at the centre of one of the defining cultural moments of the 20th century is sure to win-over a wide audience."
Talking of Star Wars, and in a big week for the studio, Disney has announced plans for a Collector's Edition version of the year's biggest seller, Star Wars: The Force Awakens. The four disc set in special packaging includes the film on all formats, including Blu-ray 3D, with a raft of new bonus material including a commentary from director JJ Abrams. It's due in the UK on October 31 – more than two weeks ahead of the US release date. It comes after a strong period for Disney – the new iteration of The Jungle Book is due on August 22 (the studio has this week announced a tie-in with St James' Court near Buckingham Palace which will see the hotel offering Jungle Book-themed teas) and Captain America Civil War lands on September 5 on physical formats.
Some more forthcoming titles and just unveiled by Icon is one of the year's finest films, certainly one of its funniest, in the shape of action thriller The Nice Guys. We've been raving about the film since its high profile premiere earlier this year, and the company's excellent marketing has helped the film on to a total box office haul of almost £4 million. And now, after doing the job in terms of awareness as well as those impressive receipts, Icon is planning to widen the film's audience even further for its home entertainment release – the DVD and Blu-ray release is on September 26. As Icon's Chris Warrington said: "It will really find its home as a home entertainment release. There's a lot of people who might not have had time to see it at cinemas, but now know about it, as well as being very rewatchable – it's perfect for a night in." Word of mouth for the film is, he added, fantastic: "The love for it is growing, it sticks out from all the superhero and franchise movies, it's a genuine alternative for grown ups, it's proper entertainment." Icon's marketing will be playing up its action credentials, and with TV advertising leading the way, backed by outdoor and press ("a full multimedia campaign") it's the company's biggest campaign since its reboot.
Ahead of that, on September 12 as a digital release and on the 19th as DVD and Blu-ray, comes another biggie from Icon in the shape of A Hologram For A King, the Tom Hanks starrer. As the company's Chris Warrington noted, it skews towards a slightly older audience, of 45 to 65-year-olds, and, he added: "This is an audience that's still buying DVDs, as proved by the likes of Lady In The Van and 100 ft Journey." Its marketing will reflect that, including advertising in the upmarket tabloids and broadsheet press, taking in the likes of the Mail, Telegraph and Times…
Also on September 19, returning to eOne,
and the company us readying one of the year's most popular outings, Richard Linklater's Everybody Wants Some!! The (sort-of) sequel to the helmer's breakthrough hit Dazed And Confused, is due on September 19 on the back of a strong theatrical campaign from the company, it also arrives with a raft of strong reviews behind it. Commenting on the release, eOne's Thom Leaman said: "
We're delighted to be bringing Everybody Wants Some!! to home entertainment platforms on September 19. Its had an astonishing critical response, featuring in my critics early Film Of The Year lists. As the 'spiritual sequel' to Richard Linklater's cult classic Dazed And Confused and the follow up to his award winning Boyhood it's a DVD that should be on any film fan worth their salt's must own list. The film itself is an enormous amount of fun and we've got a campaign lined up that very much reflects that."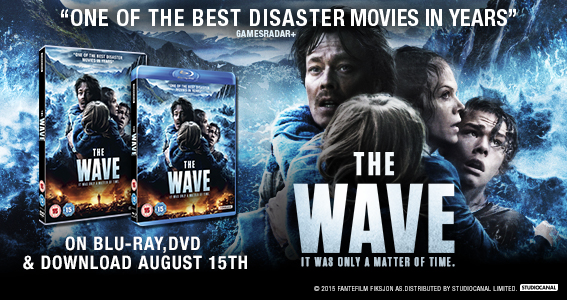 ---
Much closer to home and Monday August 15 sees the release of Criminal, due from Lionsgate. Here's the company's Beth Hall on the release: "Kevin Costner
is back doing what he does best in Criminal - this summer's must-own action film. Showcasing the stellar cast, our adrenaline-fueled AV will be used across TV, VOD and online throughout release week, hitting our target audience and maximising engagement with interactive VOD units. Working with key influencers and stuntmen from the film, we have created shareable social assets which, alongside a targeted and traditional marketing campaign, are building momentum in the run up to release. Tommy Lee Jones, Gary Oldman and Wonder Woman Gal Gadot also star in this action-packed thrill-ride, out on DVD and Blu-ray from 15th August. Criminal is the first Lionsgate new release also available in stunning Ultra HD."
Manga's 25th anniversary celebrations continue apace and this week has seen tickets go on sale for a special, for-one-night-only screening of its seminal title Akira, the Japanese animated film that effectively kicked off the label's success. Cinemas around the country will be airing the futuristic thriller that introduced a wave of fans to the world of anime, on September 21, with Manga and affiliated company Animatsu launching ticket sales this week. The activity comes ahead of an all-singing, all-dancing triple play Collector's Edition of the film due at the end of November. Commenting in the latest activity, Animatsu's Andrew Hewson said: "
Iconic and game-changing, Akira is the definitive anime classic which even after decades since its initial release still holds up as one of the most thrilling and visceral films you will ever see! It will be shown in over 70 screens across the UK through Vue, Cineworld, Picturehouse and Showcase cinemas, making this the widest UK theatrical release since its original run."
A further update on the BASE and MESA day slated for September 7, and the first confirmed speaker has been unveiled this week, with the announcement that BBC Worldwide supremo Marcus Arthur will be introducing a special session entitles Making The Unmissable Ownable. Of course, he was destined to speak at a previous event, until rudely interrupted by a fire alert, so many in the industry will be eagerly awaiting this one. Commenting on his appearance, Arthur said: "The Entertainment Summit is the ideal opportunity for retailers, distributors and suppliers alike to pool our collective knowledge and insights to enable us to create the best experience possible for consumers across every touch point. I'm looking forward to sharing insights into the BBC Worldwide Business and showing delegates some of our upcoming content." To register, go here…
In case you hadn't noticed, the football season is underway, with the first Premier League fixtures already underway (football, as we often say, never ends; while for our beloved Millwall it's been up and running for a while), but in the meantime, if you fancy taking part in any of the assorted industry tournaments doing the rounds, you could do worse than head to

www.scoregeous.com

and try its Prem Predictions, predicting scores of the weekend's big games throughout the season. Loads of industry types are involved – the site is run by industry veteran Gennaro Castaldo's brother Ciro and we'll be among those trying it out (don't worry if you've missed the first Saturday either). Or, alternatively, there's always the Signature league, or, as it's know this year, "Signature Presents: Film Industry Fantasy League II". You can sign up at

https://fantasy.premierleague.com
to pick your best 15 players and enter the private league using code: 146735-111036. See you near the bottom…
"Our action today will disrupt what we understand to be a significant and highly resourced operation to distribute pirated television on an industrial scale to tens of thousands of people across the globe. Operations like this remain an integral part of protecting livelihoods supported by the entertainment industry and the law abiding public who pay for their channels with their hard earned cash. Furthermore If you make a purchase from a counterfeit or pirate website you put yourself at risk from identity theft. Our investigations have identified over 600 people whose personal and payment details have fallen into the wrong hands after they have made purchases on fake websites. In all cases we have informed each individual and provided them with advice on how to stay safe online. With a multi agency approach which is driven by intelligence sharing, we will continue to identify and disrupt copyright related criminality. We are working hard to ensure consumers are safeguarded from the threat of financial loss from rip-off deals which provide no guaranteed content and no longevity."
Police anti-piracy unit chief DCI Peter Ratcliffe after PIPCU and FACT raided premises in CHorley, Lancashire and arrested three men believed to be behind the distribution and transmission of illegally modified set-top boxes…
"Illegally modified set-top boxes, along with infringing apps and add-ons, have created new opportunities for criminality and piracy. Tackling these threats and the people behind them is one of our highest priorities and therefore today's multi-agency action is another great result for law enforcement and the creative industries. We will continue to work with our members and partners, such as the City of London Police, to crack down on those involved in the illegal supply of these boxes so that both the content and its creators are protected."
Kieron Sharp, dg at FACT after the same raids…

AT THE MOVIES
Never mind the brickbats, feel the box office: for after why can at best be called mixed reviews for Suicide Squad (holidays mean we missed the preview screening attended by most of the cast, so we can't comment yet), Suicide Squad, as noted above, took more than £11 million in its opening weekend and has been adding steadily ever since. It was the only new entry in a top 10 that includes a raft of family titles – Finding Dory, The BFG and The Secret Life Of Pets among them, that have all taken more than £20 million, the latter leading the way with more than £32 million…
With another trailer unleashed this week, there's more on another of the forthcoming Star Wars tales, as it was confirmed this week that Lucasfilm and Disney are on the lookout for someone to play a youthful Lando Calrissian in the Young Han Solo film, as the character is returning…
Sequel news and the next Bad Boys outing, the third, may have slipped to 2018, but the film was this week given its official title, Bad Boys For Life… Also this week: David Fincher is said to be looking at a second World War Z film, although Jonah Hill said he doesn't think the long mooted Men In Black and 21 Jump Street crossover won't happen…

Reboot news and Antoine Fuqua is believed to be lining up to direct the new take on Scarface, while Jason Momoa is in the frame for a new take on The Crow…
TWEET OF THE WEEK
We were tweeting around the David Brent premiere, among other things – heck we even got a nod from Ricky Gervais himself for one of our posts after the fact… You can follow our nearly famous, nearly libellous Twitter account at www.twitter.com/theraygun
TRAILERS OF THE WEEK
Here's our favourite from this week…
This week's most talked about…
Forthcoming from Netflix, every episode named after a Gangstarr song…
The one we've all been waiting for…
To subscribe to The Raygun newsletter, please email info@theraygun.co.uk
with subscribe in the subject matter
To unsubscribe, email info@theraygun.co.uk with unsubscribe in the subject