ACCESSIBILITY IS THE KEY, SAYS PANEL…
…THE RAYGUN CHAIRS INDUSTRY PIRACY EVENT
TRUST ANNOUNCES CREATIVE KIDS' SCHEME
4DVD CONFIRMS PARALYMPICS RELEASE
BOYLE READIES FINAL STAND-UP TALE…
…AS MILLICAN PREPARES SECOND…
WHO AT MCM, MORE DETAILS…
COCKNEY KNEES UP IN EAST END…
…AS STUDIOCANAL GETS ZOMBIES WALKING
WIZARDS TAKE ON ALIENS FOR FREMANTLEMEDIA
EUREKA UNVEILS 2013 TITLES…
…AND GETS PASSIONATE ABOUT JOAN
---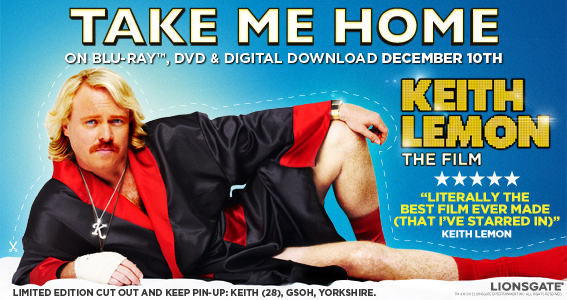 ---
If you can't read this newsletter or see the ads, please click
here
It Was A Good Week For…
Plan B, as Ben Drew's ill MANORS had a strong start in stores following on from The Sweeney's recent theatrical success…
It Was A Bad Week For…
Google, under fire from everyone from Harvey Weinstein to assorted attendees at the LFF piracy panel (see below)…
So, we'll start off with our own event, or at least one we were involved with – why not blow your own trumpet, no one else is going to do it for you? Held at the BFI Southbank as part of the London Film Festival, which finally kicked off this week, the Moments Worth Paying for panel saw some of the great and good from the industry (and The Raygun) appearing in front of an audience discussing the threat to our industry and looking at the issues surrounding piracy. After presentations by Mark Batey from the Film Distributors' Association, Eddy Leviten from FACT and Liz Bales from the Industry Trust, which helped put on the event along with the FDA, the panel was joined by Alex Stolz from the BFI, director Paul Andrew Williams, whose CV includes the excellent London To Brighton, Cherry Tree Lane and Song For Marion, currently enjoying something of an LFF buzz, and producer Jonathan Sothcott, a regular Raygun reader who has been behind some 20 films, including the summer hit The Rise And Fall Of A White Collar Hooligan. The latter two discussed just how much piracy had affected them, and the panel looked at educating consumers, ways of combating piracy and more. A common consensus was that ISPs and other technology driven outfits, with Google among those named, ought to do more to help, while all agreed that greater accessibility and flexibility when it comes to releases is key. Arguably the frankest of the panellists, Williams even called for tougher, higher profile sentences.
Hearing filmmakers discuss the threats posed by piracy was fascinating, and, to our minds, show that one of the strands of the Trust's strategy, talking specifically about how it affects the livelihood of people working in the film industry, is spot on. Sothcott outlined how for many of his films, pirated copies taken from the disc, were available to download illegally on the afternoon of the day they are release. "With low budget films, people may wait until the weekly shop or later in the week, now, chances are they've grabbed it for free by them. It's really difficult." Williams said: "Accessibility is the thing that's really going to stop [piracy]." The Trust's Liz Bales said: "The London Film Festival industry programme showcases issues facing the UK film industry and none is more pressing than the need to tackle piracy. The Industry Trust would like to thank the FDA and FACT for their partnership and support on the event which showed the strategic insight and collaboration of the industry bodies in dealing with the issue." We'll have more on the event on our website in the next few days…
---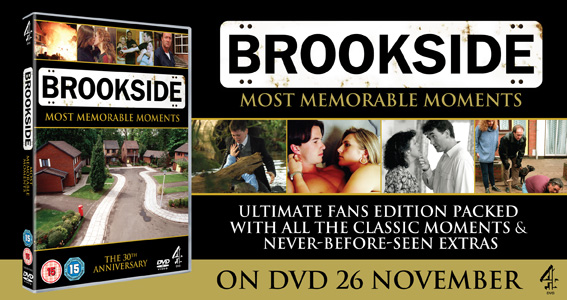 ---
And while we're on the Trust, the organisation has just launched Be©reative powered by ScreenThing, a nationwide competition aimed at school children aged between 11 and 19 years old. The competition charges them with creating their own advertising campaign to highlight the value of the homegrown industry to their peers and to show them why they should chose legitimate content over illegal downloads and streams. It is hoped that the competition encourages children to get their own creative juices flowing, to further illustrate why creativity is so important. Backed by the trust and film charity Film Education, winners will receive iPads and their schools will receive a £5,000 cash bonus. The Trust's Liz Bales said: " We deliberately created the competition in a way which gives students a hands-on immersive experience. There's no better way to understand the importance of protecting creative work than by producing your own." Film Education's head of digital education Emma Bull said: " Feedback from teachers has also been extremely encouraging. By aligning the programme with the academic year and making it complementary to the national curriculum, the aim is to give teachers an opportunity to develop their pupils' key skills ranging from communication, creativity and persuasion to critical thinking and problem solving."
Right, some sales stuff now and congratulations to Revolver, which enjoyed something of a notable success with the release of ill MANORS (weird upper and lower case spelling and all). Its release campaign kicked off with a screening at Three Mills in east London, the setting for some of the film and a stone's throw from the Olympic stadium. That and a signing at HMV helped the title off to a strong start, it's expected to do around the 30,000 mark in its first full week. The company's Martin Hearn said: "We are delighted with the performance to date of 'ill Manors'. With all the activity that has been running throughout the week, including the exclusive signing with Ben Drew and members of the cast at HMV Oxford Circus on Thursday night, we're hoping that the release will have a really have a strong end to the week. It's a great start for Revolver's Q4 and I'd like to thank retailers on behalf of Revolver for their outstanding support."
Going up shortly on our website will be some images from Revolver's launch activity for ill MANORS, as well as Paramount's in-store Indiana Jones bash, a look at 4DVD's comedy strategy, an interview with Ai Wei Wei Never Sorry director Alison Klayman, a cracking trailer for the excellent Excision and all our regular features… See it at www.theraygun.co.uk…
Staying with Revolver, we were lucky enough to see one of its next big releases, the epic swordplay of martial arts title Flying Swords of Dragon Gate. Due at cinemas on October 19 and on Blu-ray on October 29, the film, directed by Tsui Hark and starring Jet Li, boasts some of the best 3D we have ever seen, from the opening credits onwards. Revolver's Dan Gilson said: "We were absolutely delighted with the attendance for the 3D screening - pretty much a full house! The feedback we've got has been universally positive and it's set up nicely for the campaign. Our media kicks in week after next and that, allied with the support from media and retailers, should hopefully see us slice up the charts in three dimensions."
---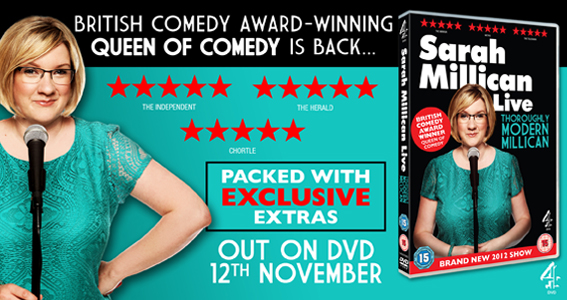 ---
The fledgling UltraViolet format has received a welcome boost with the news that a quarter of BBC Worldwide titles due out in the last part of the year will be UV-enabled. The first four UltraViolet titles are the latest Doctor Who outing (it's series 7, part 1 for the uninitiated), John Bishop's new stand up release Rollercoaster, the latest Top Gear title and Attenborough: 60 Years In The Wild. BBC Worldwide has partnered with Flixster to allow its customers to redeem their digital copies of the four titles and the content delivery site is also working with Worldwide on its initial offering. BBC Worldwide's Claude London said: "We're thrilled to be announcing our first UV-enabled DVDs and embrace this new era for home video – the UltraViolet era. We hope UV will empower consumers to build digital entertainment libraries and continue to enjoy BBC Worldwide releases either at home or on the move. We will continue to work as part of the UV consortium and with our supporting partner Flixster on further releases for early 2013."
Meanwhile, as noted on here previously, BBC Worldwide is readying itself for the forthcoming Olympics DVD and Blu-ray release, with the date now fast approaching. And as it ramps up its marketing, talk of the Olympics brings us on to a major announcement from Channel 4's home entertainment publishing arm 4DVD. For the label has this week confirmed it will be releasing the London 2012 Paralympic Games on three-disc sets on DVD on October 29 and Blu-ray a week later on November 5. It will feature all the highlights of the game, especially the UK athletes' remarkable achievements on track, field and elsewhere. As the company notes, it's an official record of the most talked about sporting event of the year. As part of its strategy, 4DVD will be heavily advertising the title on TV, enabling it, as 4DVD's Jess Scott said, to "really push and promote this fantastic release"". She added: "We're thrilled to be releasing this on DVD. It's a wonderful way to re-live a fantastic and awe-inspiring sporting event that changed the public perception of Parasport forever."
Sticking with 4DVD, we've been speaking to the company this week about its impressive growth in the stand-up comedy field and its increasing reputation within this sector. We've got a major feature outlining the company's strategy on our website, but here's a few more details on its individual titles. The ever-controversial Frankie Boyle is returning with what he is proudly proclaiming will be his final ever live release, The Last Days Of S*dom, as he is retiring from touring. Outlining the marketing, 4DVD's Jess Scott said: "To support the release there will be a massive multi-media campaign across TV, print, outdoor and online, with key PR profile pieces and interviews to really get to know the man behind the beard."
---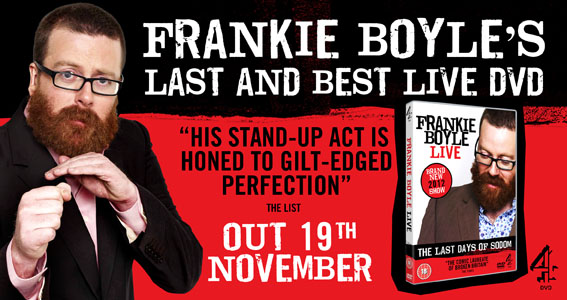 ---
Also from 4DVD comes a sophomore outing from Sarah Millican, who's already been promoting the impending release in assorted interviews and appearances and, notable, in the Radio Times. Her second release, Thoroughly Modern Millican. Again, Jess Scott unveiled the marketing, saying: "We will have a full-scale multi-media campaign backed up by an incredibly strong PR campaign, with some really key interviews, cover stories and features with Sarah."
And lastly from the same 4DVD stable comes, the third release from Rhod Gilbert, the wonderfully titled The Man With The Flaming Battenberg Tattoo, due on November 19. 4DVD's Claire Bosak said: "Rhod Gilbert returns with a brand new live DVD; observe a calmer, less rage-prone Rhod following a course of anger- management. The DVD will have regional outdoor and press in Wales and national TV spots around launch. For the gifting period we have planned a national TV campaign reaching a broad audience along with a heavy weight outdoor campaign. The release will be fully supported with publicity from Rhod."
Last week we mentioned the planned appearance of Doctor Who himself, aka Matt Smith, at the forthcoming MCM event due to be held over three days at the end of October, both signing copies of BBC Worldwide's release of the first part of the seventh series (see above), as well as taking part in a panel discussion. More details are emerging of Worldwide's plans, one of the first times the organisation has made an appearance at the event. Marketing development manager for consumer products, BBC Worldwide, Stephanie McLernon-Davies said: "We are delighted to be attending the MCM London Comicon Expo this year as it gives Doctor Who fans of all ages the chance to extend the enjoyment of their favourite BBC TV show. In addition to a panel featuring Matt Smith and Caroline Skinner, there will be the opportunity to attend a DVD signing and a fantastic BBC Worldwide Consumer Products stand showcasing a range of our Doctor Who merchandise with products to suit all budgets and tastes."
Sticking with MCM, two key announcements have come from the organisation this week. Firstly more details have emerged of plans for the next event. One of the key video-related ones will see Studiocanal hosting a panel to help flag the release of its brilliantly titled horror flick Cockneys Vs Zombies, which, like the latest Doctor Who release, is due out on October 29, the day after the event. The Sunday will see the panel taking place, with members of the cast including Cockney Alan Ford joining writer and producer James Moran and other cast members. The film has won over horror aficionados after successful screenings at events such as Film 4 FrightFest and Manchester's Grimmfest.

---
---
The MCM event is just part of a campaign for Cockneys Vs Zombies that will see assorted zombie events, including a walk as part of World Zombie Day on Saturday October 13, a Zombie Revolution charity event on the Southbank and a zombie evacuation race, which sees competitors running a 10k race away from the undead. There's already been a world record attempt in Sussex. Studiocanal's Mikey Ellis said: "Cockneys Vs Zombies is such a great title to work on and it's really connecting with the audience. With a name like this you would hope that it would be perfect for the DVD buying audience but with the market the way it is at the moment you never quite know. We had a platform theatrical campaign which started great word of mouth at this year's FrightFest and since then it's attracted a load of attention. We knew it would be a great title to create an interesting campaign, but we never realised just how much of a following for zombies there are out there. We're tying in with loads of events in the lead up to the release and Halloween and we'll also be backing this up with a more traditional media campaign including TV and outdoor. The cast including Alan Ford and Honor Blackman have been a great help for the title, the pre-orders are selling strongly and we've got great retail support."
More from MCM and the company has this week announced the acquisition of MyM magazine, a recently launched magazine that takes in films, anime and games, much like the show, with plenty of home entertainment coverage. And, as the company notes, it is a "natural fit" with MCM. The magazine is available through WHSmith and other publications. MCM Group co-owner Paul Miley said: "MCM London Comic Con has always embraced all aspects of popular culture, so when a new magazine launched with the same ethos it immediately caught our eye. We are very pleased to add the publication to our portfolio and believe that we can help MyM Magazine grow into an even more successful title."
As noted here previously, Arrow had a busy weekend over the Saturday and Sunday of October 6 and 7, with its two inaugural Nordic Noir film club nights, and a two-day event. Describing the activity, the company's Jon Sadler said: "We did the first screening on Friday night, previewing False Trail, with an introduction and then Q&A from the great (and the nicest, most charming celeb I've ever met) Rolf Lassgard. The following night we showed the first episode from the forthcoming series 2 of Borgen at Soho Hotel with Birgitte Hjort Sorensen (who plays journalist Katrine) and both events were sold out. The Scandinavia Show was on Saturday and Sunday and we had a stand there under our Nordic Noir umbrella. We had loads of interest from fans of the genre and chatted at length with hundreds of eager customers and on the Sunday had both Rolf and Birgitte signing DVD's and chatting to fans. It was a great experience and we added to our Film Club mailing list, sold some box sets, generated a lot of goodwill and made some new friends."
---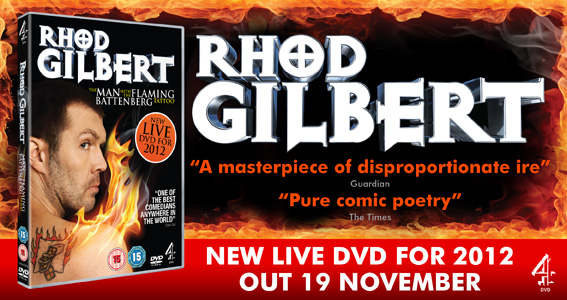 ---
To the BFI Southbank where, ahead of the London Film Festival, FremantleMedia was unveiling what looks set to be one of the hot autumn properties for children, Wizards Vs Aliens. The title itself is fairly self-explanatory, but, given the involvement of the likes of Russell T Davies, the man who effectively reinvigorated Doctor Who, you can see its pedigree too. The series is eagerly anticipated by the CBBC audience, where it will air ahead of its download and, later, home entertainment release. FremantleMedia's head of marketing Julia Rich said, "This is one of those unique occasions when you can confidently pre-sell a show based on the creator's idea, the pedigree of the writer, the invention of the production team and the broadcast platform. To see the first 2 episodes on the big screen as a feature length story with incredible sound and quality special effects is something special and we know that the TV audience is going to be wowed by this! We are straight to market with our iTunes release in November and then onto DVD and Blu-ray on December 31 for the core fans and the new ones that we know this show will attract."
Back to BBC Worldwide and October 22 sees the release of Sinbad, the latest retelling of the legendary tales of the character. The programme has been airing on Sunday nights on Sky1 and, judging by our junior correspondents' reaction to it in recent weeks, it has clearly fits into that slot occupied by some of Worldwide's other key franchises such as Doctor Who and Robin Hood, in that it's an adventure series of boys of all ages. The release of the first series of the high seas adventures will be supported by a campaign that includes press advertising and a view-on-demand campaign on ITV Player and 4OD.
Also on October 22 comes a first ever Blu-ray bow for Steven Spielberg's seminal blockbuster E.T. The Extra Terrestrial, a release that we've already discussed here. But we were particularly impressed with one aspect of Universal's campaign for the release. For on the Monday the Blu-ray arrives, six E.T. Waxwork dummies will appear at key Madame Tussauds locations across the globe, including its iconic London venue. Visitors will be able to take the place of Elliott in the scene that sees him and the creature flying through the sky on a BMX bike, which has already been voted as the most memorable in a Universal film ever. Universal's Eddie Cunningham said: "E.T. is one of Universal's most iconic and beloved characters, and in this our 100th Anniversary year, it is fitting that he is brought to life by Madame Tussauds in their attractions around the world this October. The interactive experience at Madame Tussauds, together with the first ever Blu-ray release of the film, will truly capture E.T. and bring to life this unforgettable character." E.T. is, like Universal celebrating an anniversary this year, the former is 30 years old, the latter is marking its centenary.
And lastly on October 22, Fox is releasing Abrahahm Lincoln – Vampire Hunter, which looks at the politician's entirely fictional battle against the blood-sucking creatures. And to mark the event, Fox will be hosting a live vampire hunt. No, seriously. It's all being done in the style of LARPing (live action role playing for those not of the geek persuasion). The event, publicised here, costs £15 for consumers and is taking place on Sunday October 21.
---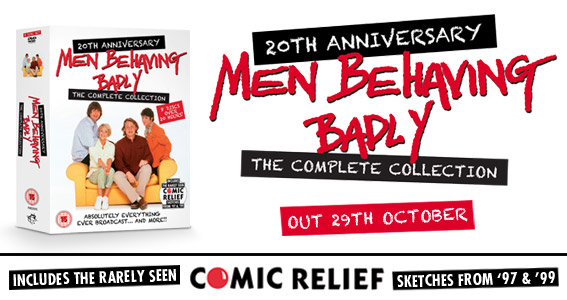 As we noted on the last newsletter, Eureka's quarterly announcements for its Masters Of Cinema imprint have become major Twitter events, and the announcement on Monday October 8 was no different. The company unveiled its releases slated for January and February 2013. The first month of the new year will see a release of the rarely-seen first film from director Stanley Kubrick, Fear And Desire. As the company's Ron Benson noted: "It is an unbelievable privilege to be able to make this thrilling film available in such an extraordinary restoration as carried out by Kino Lorber and the Library of Congress, and to present it in a form which will 'do right' by Kubrick — that director whose exacting standards, more than any other, warrant a conscientious and superb presentation." Also in January comes a dual format Blu-ray and DVD release for the Marlene Dietrich starrer The Blue Angel, directed by Josef von Sternberg. February sees releases for Fellini's "post-punk epic" City Of Women, a new HD version of French classic La Poisin and a Blu-ray upgrade for Japanese horror Onibaba. Benson said: "We're very excited by this Jan/Feb lineup — with new HD elements of all five films, each accompanied by numerous supplements and the kind of lengthy booklets our fans will be thrilled to pore over. But we're only getting started — 2013 might be our most exciting year yet."
Before 2013 arrives, however, Masters Of Cinema has still got plenty of work to do, not least on the eagerly awaited Passion Of Joan Arc. The film has been lovingly restored after being sourced from the Danish Film Institute, a painstaking process that went through the black and white classic frame by frame. Eureka's Ron Benson said: "This restoration of The Passion of Joan of Arc marks the UK premiere of the original Danish version, which includes all the original Dreyer-scripted title cards. This original version of Dreyer's masterpiece has been largely unseen by audiences since its 1928 Copenhagen premiere."
Talking of Eureka's mercurial managing director, Ron Benson has just finished writing his debut novel, iPlot. The book is now available through iTunes and Amazon Kindle and is penned under the name Lord R Benson. It is due to be published in physical formats on January 1 2013. Benson said: "Set in London and Australia, iPlot is a mystery thriller in the style of Lee Childs. It is an electrifying depiction of two average people thrown headlong into a murder plot exacted on Australia's first female leader." You can buy it here and here and find out more here…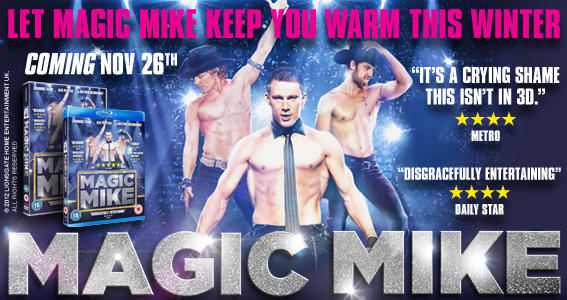 "When you're a $500m corporation like Google or a $600m corporation like Apple somebody is getting paid but it sure isn't the writers, actors, directors and producers. It's like going into a clothing store and saying: 'I'm taking these three shirts because I believe in free shirts.' It's a nonsensical idea. [In France] if an internet company steals from someone who produces content, they shut them down. Then they try them. My kind of justice. Like in the old movie, 'Hang 'em first, talk about it later'. There's no charity needed for Apple France or Yahoo France or Google France or any of the super French companies. They're doing just fine. The internet grows and grows exponentially and at the same time what happened was – now you can't get it for free – people are renting DVDs, people are buying DVDs, people are downloading properly without stealing."
Harvey Weinstein

giving a keynote lecture at the LFF…
Suppliers and distributors, especially staffers on the sales side, trekked up to Birmingham this week for the annual hmv Live event, 2012's saw Keith Lemon there promoting his forthcoming feature release via Lionsgate, as well as bands such as Madness and The Enemy. More on our website soon…
You could very easily argue that Taken was a video rather than theatrical hit, its reputation being sealed on DVD after a relatively modest theatrical performance. And it's interesting to note that the box office of its sequel, Taken 2, surpassed the total earned by the first film in its opening weekend, with a haul of £7.4 million, making it one of the year's biggest earners thus far. Sinister took £1.4 million on the back of some great word of mouth, while The Perks Of Being A Wallflower made its debut with just under £830,000 in receipts.
We've been keeping tabs on The Woman In Black: Angel Of Death, the sequel to Momentum's hugely successful horror flick, ever since it was announced not long after the first outing had a hugely successful release. The latest announcement regarding the film, produced by a revitalised Hammer, is that Tom Harper, the man behind Scouting Book For Boys and The Misfits, the Channel 4 hit, will direct the film. The original was, of course, the highest grossing British horror film for more than two decades.
Ben Affleck's acclaimed Argo has yet to arrive on these shores and yet already talk abounds of his next outing and it looks as if he may return to the Dennis Lehane well. He is said to be eyeing a filmed adaptation of Lehane's latest novel Live By Night. Another Lehane book, Gone Baby Gone, was the subject of Affleck's directorial debut…
That Rocky versus Raging Bull link up looks set to happen, as Grudge Match, which will star Sylvester Stallone and Robert De Niro as two ageing fighters who have one last bout against each other, has moved one step closer. The film is now near certain to start shooting, with all the elements in place, including Peter Segal at the helm and Kevin Hart as a flamboyant promoter. The script has been penned Entourage's Doug Ellin…
Here's the trailer for the remarkable 3D outing Flying Swords Of Dragon Gate…
Gangster Squad trailer, now with any wrong'uns shooting up a cinema excised…
One newspaper was talking up this one's Oscar prospects, and while a trailer is hardly an indication, this does look ace…