Sea Horse Ranch Travel & News, May 2017
Summer Vacation at Sea Horse Ranch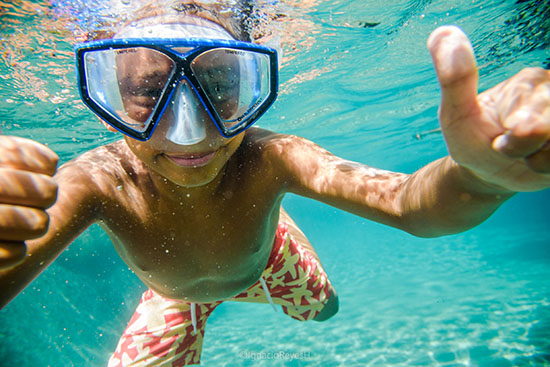 Summer Camp at Sea Horse Ranch is open for all children ages 6-12 (open to non-residents as well). Summer Camp offers a great range of educational activities for children, such as art, music, water sports, tennis, horseback riding, field trips and optional Spanish lessons.
Hours for Camp are from 8:30am-4:00 pm, Monday through Friday. Weekly rates and family discounts are available. Summer Camp is held in two sessions, from June 19 – July 7, 2017 and, July 17 -28, 2017.
Summer Travel Specials for Families
Summer Camp at Sea Horse Ranch is perfect for vacationing guests and long term residents alike. We offer a 10% discount off camp fees for all guests of Sea Horse Ranch, along with two complimentary vouchers for babysitting, perfect for parents to enjoy date night or a leisurely lunch for two.
Please contact us for accommodation options, special long-term summer rates are available. Call us today at 1-800-635-0991.
---
100km del Caribe Marathon 4th Edition, Jun 14-18, 2017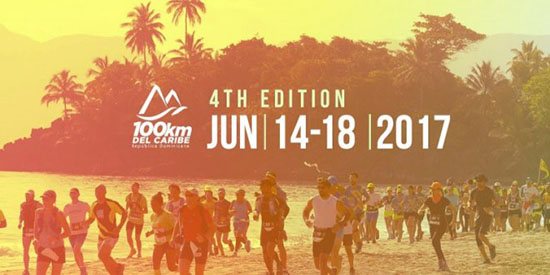 The 4th edition of 100km del Caribe will take place from June 14-18, 2017. The 100km del Caribe is a five stage, multi-day marathon competition, held in the Cibao Valley and North Coast of the Dominican Republic, covering a distance of approximately 100 kilometers. The race is open to runners and walkers, with the option to participate in one or more stages of the race. The cross-country race course varies from mountainous terrain to lush tropical settings, to scenic sandy beaches in the picturesque settings of Puerto Plata, Santiago, Sosua-Cabarete (including El Choco National Park), and Las Terrenas.
This competition brings out the spirit of a challenge, and the chance to participate in a great international event amidst stunning landscapes. Spectators are welcome, so come and cheer the participants on. Contact us to learn more about the event and to find accommodation nearby.
---
1st Annual Optimist Regatta in Cabarete Bay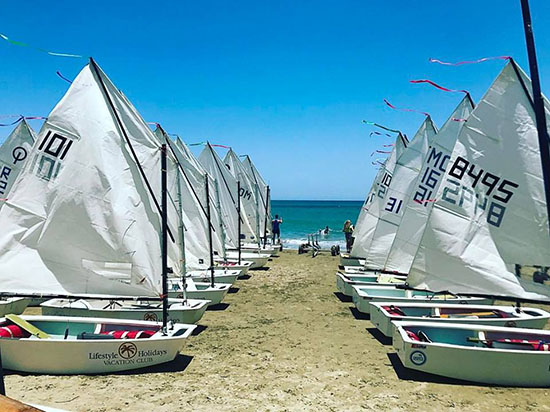 The Cabarete Sailing Club held their 1st Annual Optimist Regatta in Cabarete Bay on May 13-14, 2017. Sea Horse Ranch was a proud sponsor of this event, which was blessed with beautiful sunshine and perfect wind conditions for the young sailors to compete. The Cabarete Sailing Club is the Optimist sailing school associated with Carib Wind and the Laser Training Center in Cabarete, Dominican Republic.
The team sailed nine races in a fleet of twenty-four sailors from all over the Dominican Republic and did an amazing job. We look forward to this annual event, and salute the organizers for their effort and commitment to a positive initiative for local youth.
---
Featured Property – Villa Iris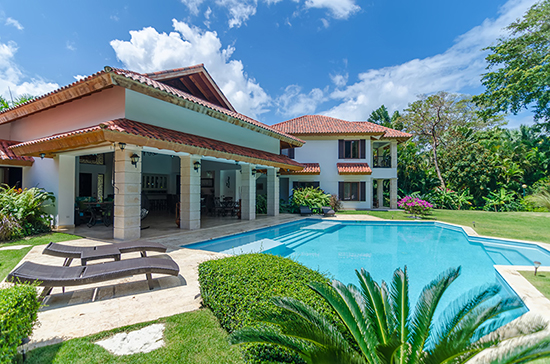 Villa Iris features new construction, which was recently built in 2014. This open-concept Caribbean home is one of the newest villas on the market at Sea Horse Ranch. Villa Iris has five bedrooms and six bathrooms, with an excellent design and layout, featuring a Master Bedroom on a partial second floor with a lovely garden view, and all other living spaces on the ground floor.
Each bedroom has its own en-suite bathroom and walk-in closet. The architectural design is intended to maximize the back yard and full-service gazebo with a built in BBQ and pizza oven. The beautiful antiqued light-colored marble floors throughout is a key factor to the open and airy feel the villa.
For movie watching or music listening there is a comfortable lounge/den which could also be converted to a state of the art home office. The kitchen has new appliances and an excellent layout, perfect for the home cook.
The wonderful location on a V-shaped lot at the end of a quiet cul-de-sac allows for a peaceful and tranquil environment, providing an ideal setting for the two ground-floor wings of the villa, with two bedrooms on each side.
The gated back garden of the villa has direct access to a walking path that leads to nearby sandy beaches, the Beach Club restaurant, and seaside swimming pools.
An ideal Caribbean property, Villa Iris is a must-see real estate property. Contact us today to schedule a viewing.
---
---
Sea Horse Ranch, Cabarete, Dominican Republic