MUST SEE CAMPAIGN COMES OF AGE…
…GROW UP INITIATIVE EARNS COVERAGE
PLUMAGE SHOWS ITS COLOURS
EVIL RESIDES IN THE TOP FIVE
BANK RAID EARNS BIG DOUGH
QUOTE OF THE WEEK
---
---
If you can't read this newsletter or see the ads, please click here
It Was A Good Week For... Lego, still the kids' favourite…
It Was A Bad Week For… Three pirates sentenced this week for their part in an illegal download ring…
More than a year in the planning, the cross-studio and retailer initiative aimed at boosting flagging catalogue sales finally kicked off in a blaze of publicity and in-store activity and, according to ERA, one of the main drivers behind the scheme, it's got off to a good start too. As reported here previously, the first wave of activity is focusing on the children's market under the banner of Must See Movies Before You Grow Up, and features 50 titles in all, put together by Into Film, the education children's organisation. The list was revealed on Monday morning after an embargo was lifted, with Denise Van Outen fronting the titles, which go from classics from the Disney vaults, through to ET and Star Wars right up to the present day. The launch received coverage across the board in numerous national newspapers and beyond, highlighting the worth of using a celebrity and going for the listings angle. As ERA chief Kim Bayley told the The Raygun: "In this day and age people want curation, they want it to be genuine and using Into Film meant we got the 50 best films and not ones dictated by studios.
Having that list gives it quite an emotive angle for PR and marketing purposes." Coverage included features on the BBC,
the Daily Mail and The Sun, among others
.
Paul Reeve, CEO of Into Film said, "Film entertains, educates and inspires. The Must See Movies Before You Grow Up list of the 50 films every child should see before they reach the age of 11 has been selected by our panel to do all of those things. Through the movies and accompanying resources containing a range of activities, we're encouraging families and educators to immerse children in fantastic stories that span decades and genres, and contain themes that can support their understanding and exploration of the wider world around them whilst expanding their minds.
Watching great films, learning through those films and learning about film: we know from our wider work that this contributes positively to nurturing a child's development and fosters a love of movies that can last a lifetime." Must See Movies Before You Grow Up campaign ambassador and television presenter and actress, Denise Van Outen said: "Nothing beats movie night in our family. I love watching my daughter Betsy become totally absorbed in a storyline. It's always fun showing her films that I used to watch as a little girl and then sharing our favourite scenes and characters. I'm certain film's ability to take us to far off places and other worlds helps children develop empathy and imagination."
The Must See Movies Before You Grow Up campaign will run for four weeks and early signs are looking good.
Lynn Li, who has helped usher the project through at ERA said: "It's never easy to get all the studios and retailers to agree on the same concept. The expd8 in-store executions have been really good, with some grocers giving the promotion front of store, which for kids' catalogue is pretty much unprecedented. All digital retailers have got behind it, and it is cutting through. It's ended up bigger in terms of retail engagement than we anticipated which is very encouraging."
Kim Bayley added: "It's demonstrated that working together, we can achieve so much more.
" The campaign will be assessed in full, before ERA and BASE look at further options and ideas to revitalise catalogue in other genres too. More on this in coming weeks here and on our website…
---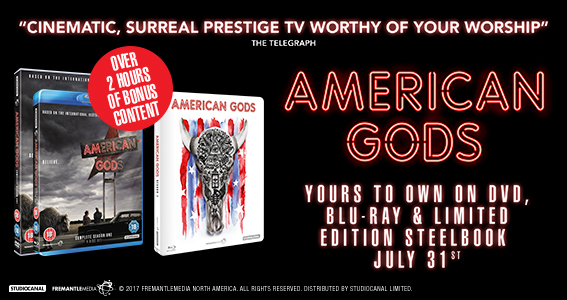 ---
Batman has returned to stores this week in yet another guise, a brick-ish one, as Warner released The Lego Batman Movie, the toy-based adventure that sees the Dark Knight getting the savvy and witty Lego treatment. It kicked off the week of release activity with a launch event on Saturday morning at the Oxo Tower and continued throughout the week, with, as well as above the line activity, a raft of other elements, including a Lego Batman batarang in place at Legoland in Windsor, a Lego build challenge with master builder Duncan Titmarsh teaching influencers and websites such as Joe.co.iuk and Unilad. Characters were out and about at stores around the country, including Tesco and Sainsbury's, with further activity with HMV, which was offering free masks to punters, as well as all sorts of social media activity with the retailer. It all worked too – the film was leading the way in the midweeks, outselling the rest of the top five with sales at the halfway point topping the 61,000 mark, according to the Official Charts Company's midweek bulletin. Commenting heading into its first weekend in stores, Warner md John Stanley said: "Despite the extreme weather conditions this week, people have turned out in good numbers to buy The Lego Batman Movie.
The bright colours and humour packed in the film have made it brilliant fun at retail, which in turn seems to have made it an easy pick up for shoppers.
Sales wise, it so far so good...with fingers crossed for a strong weekend."
Also bursting into the top 10 this week, or at least at the midway stage, was Altitude with the Oscar winner we've been talking about for some time here, Moonlight. The film arrived at number eight in the Official Charts Company's midweek listing, an impressive performance. Commenting on its success, the company's recently appointed head of home entertainment Adam Eldrett said: "
It's been a strong start for Moonlight this week, it remains the second highest new entry on what has been a tough week all round for the trade, snow and heatwaves are never our friends! Our media campaign is mainly running across social media and we are certainly seeing general awareness rise as word of mouth also increases."
As for the rest of the midweeks, The Lego Batman Movie is now outselling the rest of the top five combined, with the four below it (The Great Wall, which overtook John Wick: Chapter 2 in the final lap last week, T2 Trainspotting and Resident Evil: The Final Chapter) all slipping down a place. Moonlight, as noted above, is at number eight, with another new entry, Aftermath, a place below that. Outside the top 10, there are other potential new entries for the latest series of Bones, at number 15, I Am Dragon at number 27 and The Bird With The Crystal Plumage at number 30, more of which below…
---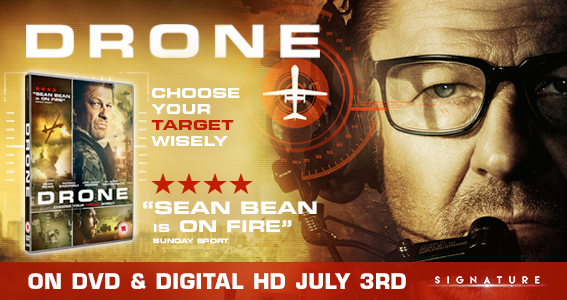 ---
Another week, another Arrow Video title breaks into the top 30 in the Official Charts Company's midweek bulletin, further cementing the label's reputation as the go to imprint for genre fare as well as the growing audience for this kind of product. What's more, as well as an early success for The Bird With The Crystal Plumage, Arrow Video has also been teasing its devotees with a picture of its restoration work on John Carpenter classic The Thing, due further down the line, but a prospect that already has fans salivating. Commenting on its week, the label's Mike Hewitt said: "
Off the back of a couple of strong results recently, we're thrilled with yet another great week for our two-disc limited edition release of Dario Argento's debut, The Bird with the Crystal Plumage. Yet again, we are already very close to selling out our full run and the fan response has been great, with hugely positive comments about the stunning new 4k restoration, the brand new interviews and extras and the utterly gorgeous packaging and artwork by Candice Tripp. We're now excitedly working on a number of fantastic titles for the rest of 2017, including one of our absolute favourites – John Carpenter's The Thing – which is currently receiving a brand new 4k restoration newly scanned from the original camera negative."
Looking back at the previous week, and Sony Pictures Home Entertainment has continued its strong run from 2016 well into this year, with biggies such as T2 Trainspotting being supplemented by a strong performance with franchise offerings too. A few weeks ago it was the turn of the latest from the Underworld universe, Blood Wars, while over the past seven days it has been the newest entry into the Resident Evil series, The Final Chapter. Commenting on its success, the company's Akinyi Gardiner said: "
Consumers were ravenous for Resident Evil: The Final Chapter which lead to a fantastic result across all formats and proves this franchise certainly isn't heading for the grave. To drive excitement and awareness, we orchestrated a highly targeted digital campaign to ensure we reached core fans and gaming communities in the run up to release. We also secured further coverage with a frighteningly immersive escape room inviting media to step into the shoes of Alice and through securing time with director Paul W. S. Anderson and Milla Jovovich. The duo were put through their paces by Empire Magazine in a 'Mr & Mrs' Resident Evil themed pop quiz which resulted in a fantastic double page spread. It might be the final chapter but Resident Evil continues to deliver."
And another big success over the past week or so was one of Signature's recent moves into the production world in the shape of The Hatton Garden Job, which was boosted by its release just ahead of Father's Day and managed to ride the crest of a wav through to the big day. Commenting on its success, Signature's Claire Loewenthal said: "
We are delighted with the performance of The Hatton Garden Job. The film has been the most successful Signature release of the year. Achieving phenomenal, record breaking results across all windows; from PVOD to home entertainment. The Signature team, filmmakers, our partners and cast have worked tirelessly to ensure the release was given the exposure it deserved. From our very first production announcement last summer, the film has received an outstanding response from the UK creating a marketing campaign to rival any studio release. In the words of Phil Daniels, the remarkable story is 'the biggest blingo blag in history' and it is a story that has continued to grip the nation since the news broke two years ago. As Signature venture further into the world of production, The Hatton Garden Job results have given us the experience we need to do so with confidence. We would like to thank all our customers for believing in the film as much as we did."
---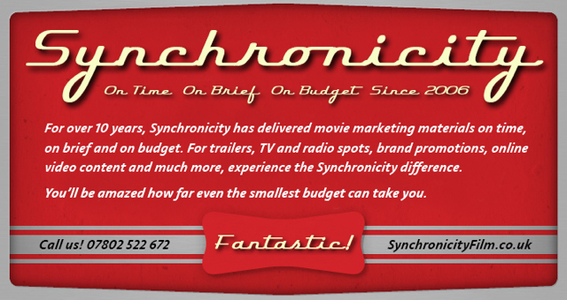 ---
To Leicester Square, where an assortment of trucks, cars and vehicles – but not just any kind – were on display as part of the spectacular premiere of the fifth and latest entrant into the ongoing Transformers franchise, The Last Knight. As well as Optimus Prime and co in vehicular form, the film's cast and crew, including everyone from lead Mark Wahlberg and director Michael Bay down, were in attendance for one of the first big events since the recent terror attacks around the country. The film opens this week at UK cinemas and offers perhaps the biggest and most bombastic outing yet for the robots in disguise, with our junior correspondents rating it "the best Transformers film yet". (Albie's up on www.kidzcoolit.com talking about the film, with a raft of pix from the event with the kidzcoolit kids…) The blockbuster will arrive on digital and physical formats in Q4 from Paramount and Universal respectively, and you don't need us to tell you how well this franchise performs either…
Also out at cinemas this week is a stone cold classic, as The Graduate celebrates its 50th anniversary – that's right – with a timely 4k restoration, ahead of an all-singing all-dancing home entertainment release. Commenting on its five-star rated reissue, Studiocanal's Alison Arber said: "
We are thrilled to announce that American Classic The Graduate hits cinemas this weekend in celebration of the films 50th anniversary. Beautifully restored in 4K, it's an amazing opportunity to see this award winning film on the big screen – still as funny and relevant today as it was on its release in 1967, Dustin Hoffmann shines in his first ever film role. This is followed by the Blu-ray, DVD and EST release on August 14, featuring stunning behind the scenes photographs from renowned photographer Bob Willoughby and a booklet."
Some more Q3 business now and we've been discussing Lionsgate's next few months' worth of product, which takes in everything from a bunch from a look back to the classic VHS era, some classy drama and a blockbuster sci-fi actioner. Here's the company's Beth Hall, unveiling its line0up for the quarter. She said: "Th
roughout Q3 Lionsgate will be releasing a mix of action-fuelled releases, such as Trespass Against Us starring Michael Fassbender and Brendan Gleeson; Unlocked starring Orlando Bloom; and London Heist starring Craig Fairbrass. The publicity will be tailored towards a male audience with a passion for action and adrenalin, via features and activity with popular influencers. Alongside the action, the superhero adventure Saban's Power Rangers will be landing at retail. Marketing will target the family audience with several promotional activities aimed to create a sense of nostalgia and excitement around the release. Meanwhile, psychological thriller ELLE, starring Golden Globe winner Isabelle Huppert, is due to release in July, building on the fantastic reviews at theatrical stage to create an engaging digital and social media campaign, supported by Isabelle Huppert and Paul Verhoeven, alongside eye-catching on-shelf packaging at retail. Sci-fi and horror will be brought into the mix with the restored and remastered Vestron titles, released for the first time on Blu-ray as a limited-edition collection, and sci-fi adventure Origin Wars will be promoted via an online campaign showcasing the fantastic visuals in the film. Last, but not least, irresistible British drama Their Finest will have the all-star cast at the centre of the marketing campaign with promotional activities aimed to engage the 35-years-old and over audience including an exclusive screening at the Imperial War Museum."
More on that London Heist, as the film was recently acquired by Lionsgate for UK, US and Latin American territories and producer Impact Entertainment announced itself delighted with securing a deal with the company. Luke Fairbrass from Impact said
: "Impact Entertainment is thrilled to partner with Lionsgate UK. I always felt London Heist deserved a quality distributor and Lionsgate UK is the perfect partner to release our hard hitting thriller to audiences across the globe."
---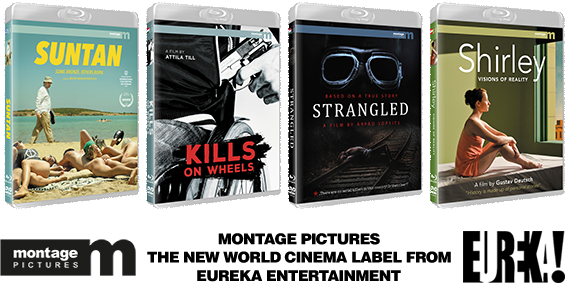 ---
Ahead of the Q3 rush, there's still a few other titles on the way before June is out, chief among them being Patriots Day on Monday. Here's the company's Ben Grunbaum on the release. He said: "Lionsgate is proud to be releasing Patriots Day on DVD, Blu-ray and 4K UHD on Monday. Already available on digital to own now, the film casts a spotlight on the inspirational stories that arose in the aftermath of the 2013 Boston Marathon bombings. We've centred the marketing and publicity on applauding the courageous survivors, first responders and investigators who were caught up in the event, and have been lucky enough to meet and work with some of the real life heroes portrayed in the film. Patriots Day tells the story of how love can overcome hate."
Also out on Monday is the rather saucy sequel, Fifty Shades Darker, due from Universal hot on the (high) heels of its hugely successful theatrical release. It follows the formula used so successful by predominantly comedy films in that it's an extended edition ("Unmasked", as it proudly proclaims), offering up 13 minutes of unseen footage. A Tesco exclusive has an extra 30 minutes of additional content, while Sainsbury's has a book exclusive, offering a free copy of the third instalment, Fifty Shades Freed/ In store point of sale features a new consumer call to action, highlighting the title is "new to Blu-ray and DVD". Above the line marketing support comes in the shape of TV, radio, print and digital, but perhaps best of all, is a promotion with the Instagram account @hotdudesreading, with a new hashtag entitled #hotdudeswatching. PR includes coverage from a fan event in the Mail and Now magazine, with press drops to media and celebrities. Senior product manager Lucia Magadan said: "
Working on Fifty Shades has been so much fun and I will surely miss looking at Jamie Dornan's pictures every day! It's been great being part of such a phenomenon and I hope the fans are pleased with everything we have done."
A trio of online pirates have all been sentenced this week for their part in a piracy ring that had cost the industry millions. The trio were nabbed after a four-year long investigation by the City of London Police and its specialist PIPCU anti-piracy arm, as well as FACT. Eric Brooks, of Bolton, was given a 24 month jail sentence, suspended for 12 months, and ordered to serve 140 hours of unpaid work, while accomplices Mark Valentine, from Manchester, and Craig Lloyd, of Wolverhampton, were both given 18 month jail terms, suspended for 12 months, and ordered to complete 80 hours of unpaid work. Brooks had rented server space and was offering users illicit films, TV programmes and other copyright material for a fee; the other two had been subletting server space and operating similar schemes. All were finding new customers via forums and chat rooms. Brooks alone had made more than £500,000 and estimates state he and the others defrauded the industry out of at least £2.5 million. All are subject to a confiscation hearing.

Detective Constable Chris Glover who led the investigation for the City of London Police said:

"The success of this investigation is a result of co-ordinated joint working between the City of London Police and FACT. Brooks, Valentine and Lloyd all thought that they were operating under the radar and doing something which they thought was beyond the controls of law enforcement. However what today has shown is that activity of this kind is illegal and most definitely has its consequences. The actions of Brooks, Valentine and Lloyd and the result should act as deterrent for anyone else who is enticed by abusing the internet to the detriment of the entertainment industry."

Kieron Sharp, chief executive of FACT,

said:

"Today's sentencing should send a strong warning to anyone involved in piracy; this is a crime which is taken very seriously and the repercussions can be severe as these men now realise. These individuals exploited the works of the creative industries for their own financial gain, pocketing hundreds of thousands of pounds. However, the harm to the industry was far greater as it reached the millions. There are so many people behind the scenes of our favourite films and shows such as set designers, make-up artists and electricians. If we let intellectual property crimes like this continue, the livelihoods and future of these people's careers could be in jeopardy."
Back at BASE and, after the excitement of the awards, the organisation has announced a new PR and social media executive has joined. Andy Neilson replaces Lauren Rooney, who has exited to join eOne as international marketing co-ordinator. Neilson, who has six years' experience in marketing and PR from the music business, most recently at Island Records, will work across BASE, the Industry Trust and DEG Europe. He said: "

I'm extremely excited to be starting my new role, with the hopes of truly immersing myself within the Screen Entertainment sphere. I intend on bringing my past experiences and a fresh perspective to all aspects of this position." Liz Bales, Chief Executive, BASE said: "Andy is a great addition to the team, his skills and experience from the music industry complement the existing skillset and I am sure that he will bring great value to the role and further strengthen what is already a talented team."
More appointment news, as the BBFC has announced a new policy director, overseeing not just the classification organisation's policy work, but also its public affairs responsibilities too. David Miles has been a consultant since earlier this year and now takes up the policy director role. He said: "

The BBFC is an intelligent and innovative organisation with a growing remit online, as well as an important legacy as a British institution and one of the most respected film and video regulators in the world. I am very pleased to join the BBFC as its Policy Director and look forward to working with all BBFC staff to ensure the BBFC's Classification Guidelines continue to adapt shifting public opinion and the BBFC provides the best possible, transparent and accessible guidance for anyone making a film, DVD/Blu-ray or VOD viewing decision for themselves or on behalf of children.

I also look forward to the opportunity to work on the BBFC's proposed role as the age verification regulator for pornography online, a significant and vital step in reducing children's exposure to online pornography available in the UK, and a role I believe the BBFC is well equipped to fulfil."
---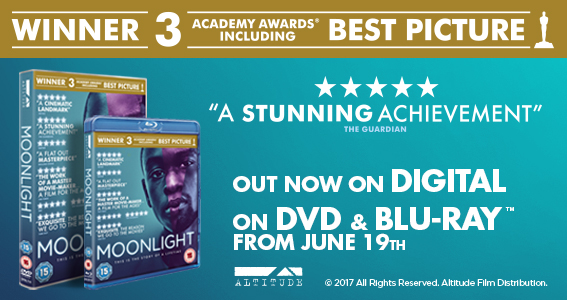 ---
"This is an exciting time for cinemas and their business partners all around the world as the industry enters a new era of global collaboration and ongoing innovation. We decided to establish the Global Cinema Federation to give our industry a much stronger global voice in this new landscape and will in the coming months actively reach out to leading operators and their trade bodies around the world to establish an inclusive organization that is able to speak on behalf of a large share of the global cinema exhibition community."
Cinépolis CEO Alejandro Ramirez Magaña announcing the formation of a new group, the Global Cinema Federation, aiming to look after exhibitors' interests worldwide. Its aims include fighting piracy as well as ensuring "theatrical exclusivity".
AT THE MOVIES
The heatwave hit cinemas hard over the weekend, as box office receipts around the UK fell dramatically as consumers chose the beach and the sun over the multiplex. The Wonder Woman success story continues – more than £16 million and counting and it's still atop the charts at UK cinemas. Meanwhile, new entries included Churchill, with just under £400,000, and Gifted, with just over £300,000, as well as Dogwoof doc Whitney: Can I Be Me with a touch under £100,000.
Turmoil in the Star Wars universe, as this week has seen a huge upheaval from the set of one of the next offshoots, the standalone Han Solo film, called, er, Han Solo.
For directors Phil Lord and Chris Miller, the team behind, among other things, The Lego Movie, have left some months into shooting, with the old chestnut of creative differences being cited.
As Star Wars geeks were thrown into a state of confusion, speculating on the real reasons for their departure, it took little more than a day for Disney and the Star Wars team at Lucasfilm to announce his replacement. And it's gone to a safe pair of hands in the shape of veteran helmer Ron Howard… Cue predictable outrage, as every Star Wars fan seemingly remembered that he was in Happy Days before his career took off…
And more from the blockbuster world, as there's been another big announcement this week, but while it may not be a vast story, it's still earned plenty of column inches. So the Jurassic World sequel will, it has been revealed, not merely have a "2" suffix, rather it will be Jurassic World: Fallen Kingdom. The first teaser poster also revealed a tagline, Life Finds A Way, itself a line that refers back to previous Park outings…
Avatar news now, and September 2017 will see the first of the quartet of sequels begin filming, as part of the onslaught of James Cameron sequels that will see us right through to 2025. Exoect a regular drip of stories of the next eight years, along the lines of the fact that Oona Chaplin has also joined the cast…
And lastly, make way for The Watchmen… This week's comic book news sees Damon Lindelof, he of The Leftovers fame, in talks with bosses at HBO to develop a series based on damn-near unfilmable comic book epic The Watchmen. Zack Snyder had a crack at it, in a film that infuriated creator Alan Moore and split audiences everywhere. Now, however, TV, with its wider scope, could offer another chance to tell this saga…
TWEET OF THE WEEK
Follow us on www.twitter.com/theraygun…



TRAILERS OF THE WEEK


This week's Netflix business…
Great word of mouth on this…
Not the story of Les, sadly…
Male chauvinist pig vs hairy-legged feminist…
To subscribe to The Raygun newsletter, please email

info@theraygun.co.uk
with subscribe in the subject matter
To unsubscribe, email

info@theraygun.co.uk

with unsubscribe in the subject
For editorial or advertising queries, contact

tim@theraygun.co.uk