| | |
| --- | --- |
| What have I been up to... | |
A new year also means cleaning up from the previous year and I've been cleaning up my 2018 (and some earlier) live shows and demonstrations and have made them available on the RopeMarks.com site. You can see me boxing with my model in "The Rope, The Ring, The Knockout", rotating my model in "agura kinbaku", butchering my model in "Fleisch" and a whole lote more!
Photo's | Video's | Events | Testimonials
We have 'm, our very own RopeMarks Nawa Ato butt plugs, and they are for sale. Always wanted to have RopeMarks up yours... or your partners "yours", now you can!
Read on for the first RopeMarks shenanigans of 2019
"Fleisch"

a RopeMarks show

The show "Fleisch" I have been performing all over the globe in 2017 and 2018 and now I am making it available online for everyone to see.
The working title for what became "Fleisch" was "Bloody Hell", I wanted to create a kinbaku show with a lot of blood and spice it up further with sexual elements. In the end we do bondage for the sex right, why not show some of that? [read the blog]
| | |
| --- | --- |
| Moscow Knot | |

Ever since the first Moscow Knot in 2013 I've been trying to make it fit in my schedule and 2018 was the year it did!
After all the preparations, it's not easy to enter Russia, there were some interesting strict procedures involving stamps, long waiting lines and (once) even a flashlight, we hopped on the plane to arrive in Moscow just in time for the Moscow Knot pre-party and get ready for the three day extravaganza of rope bondage shows and demonstrations. [read the blog]
Shooting Vikalita

with CarmineWorx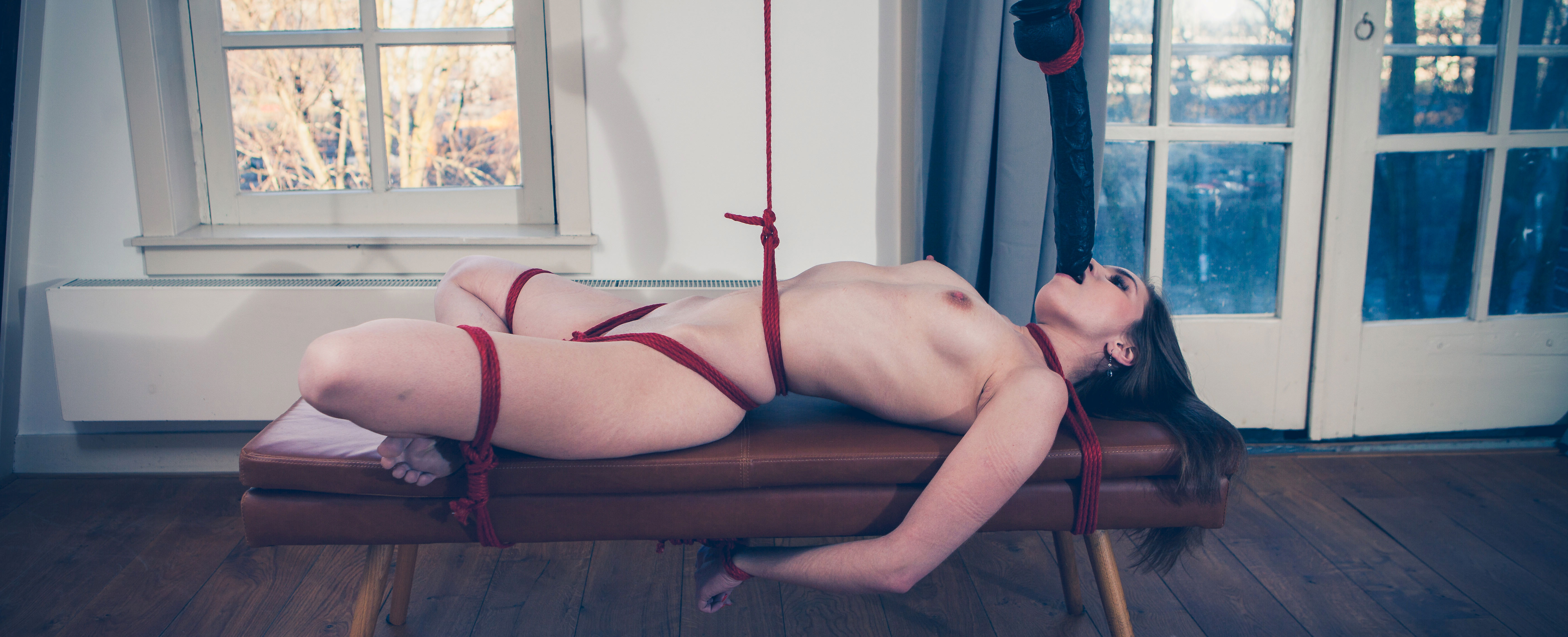 Sometimes you find small gems, bondage-diamonds in the rough, within the community and you have the greatest moments and immediatly start planning for future fun.
That was the situation with this girl, a Russian pearl, Vikalita; sweet, bondage loving, sexy and very easy going.
Vikalita | CarmineWorx | RopeMarks
material will appear on
RopeMarks | Club RopeMarks | Club Rubber Restrained | Club Leather Restrained
Shooting Arienh

with KinkyStyle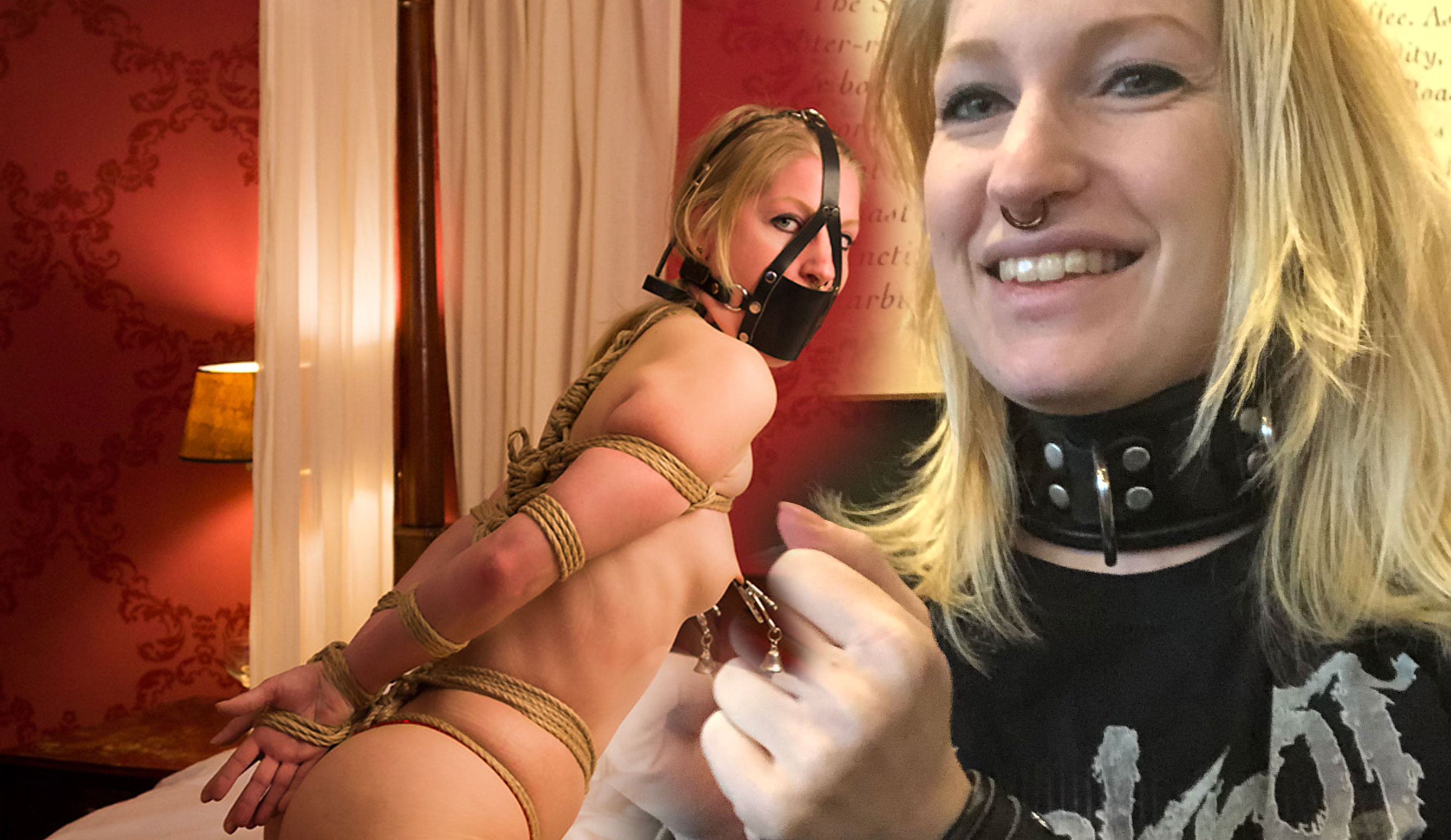 Arienh, my household bimbo, having her in my ropes, makeing her suffer and scream and scream louder is my pleasure, Then, when she is still looking at me with red pleading eyes for more... bliss... she's a true joy to play... work with.
This time I took her to KinkyStyle and we did some hardcore kinbaku, heavy rubber and there was this thing with a toilet and some TP...
Arienh | KinkyStyle | RopeMarks
material will appear on
RopeMarks | Club RopeMarks | Club Rubber Restrained | Club Leather Restrained
| | |
| --- | --- |
| RopeMarks' Nawa Ato butt plug | |
A stainless steel plug with the RopeMarks "Nawa Ato" logo on top.
The small buttplug is 7cm in length and 2.5cm in diameter.
The medium buttplug 8cm in length by 3cm in diameter.
The large buttplug is 10cm in length 3.8cm in diameter.
Materials:
resin, metal, high quality stainless steel
Nawa Ato butt plug | Shop RopeMarks
| | |
| --- | --- |
| Workshops | |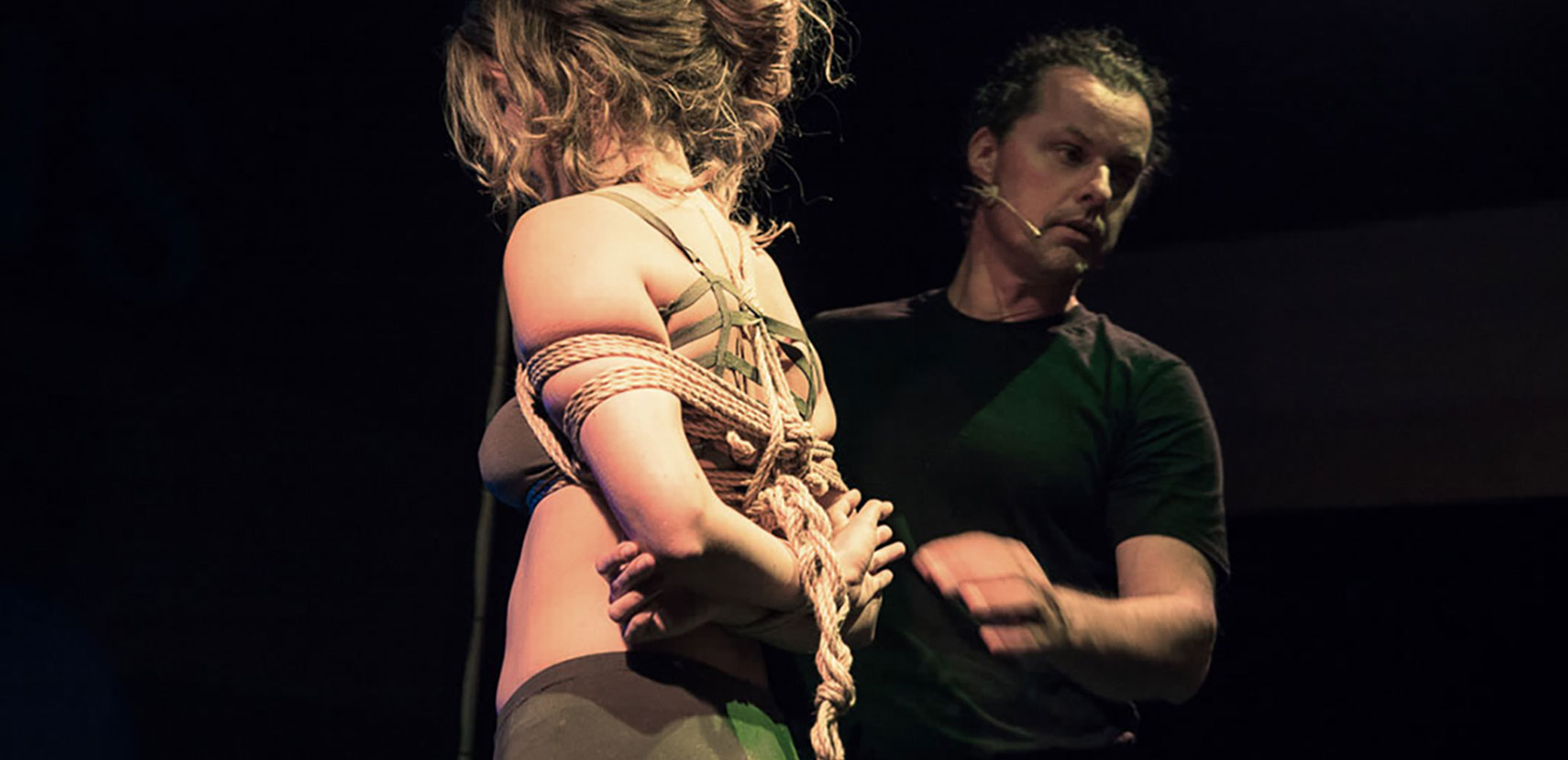 When I provide a private workshop it's always a surprise what to expect and this period I met a new couple interested in the noble art of Japanese rope perversion. Their interest was more sexual, or perhaps I should say, more sexual than most people usualy admit :) This day turned out very sexy, very fun and with a lot of sexy and sexual variations with kinbaku.
Do you want to learn the noble art of Japanese rope bondage? Shibari? Kinbaku?
Workshops | Testimonials | Sign-up | Glossary
| | |
| --- | --- |
| Schedule | |
The best place to know where I am and what I'm up to is my online schedule.
http://www.RopeMarks.com/events
If you run into me, come and say hi and chat, remember to bring a drink :).
| | |
| --- | --- |
| Affiliate program | |

Do you want to earn some $$$ from RopeMarks?
RopeMarks is running three very profitable affiliate programs for
Club RopeMarks | Club Rubber Restrained | Club Leather Restrained
50% share

share for memberships

50% share

share for downloads

(indvidual videos or imagesets)

Full payout

No hidden costs

We cover all fees and other expenses
You can find the portal to all of the programs right here http://www.RopeMarks.com/webmasters, all you have to do is sign up, use the content and start earning some $$$. Easy enough right?
Thank you for reading all the way to the end.
Until next time,
Bob / RopeMarks