WAR CONTINUES
GREEN ROOM GETS HOSPITALITY TREATMENT
SHOWING COMMITMENT
A RELEASE TO TREASURE
TRAIN ARRIVING SHORTLY
QUIZ FOR CHILDREN
YOUTUBERS PROMOTE COPYRIGHT…
…AS UNIVERSAL GETS LAID
THRONES SITS ATOP THE PILE…
…AS HBO PREPARES FOR NIGHT OUT
DAYS WILL ARRIVE SOON
CULT LABEL TO LAUNCH
RETRO FOR GUYS
MUBI MAKES TOOM
THE "STRIMINALS" ARE HERE
PIRATE PUB FINED
HMV LAUNCHES NEW AD
QUOTE
OF THE WEEK
SITE OF THE WEEK
---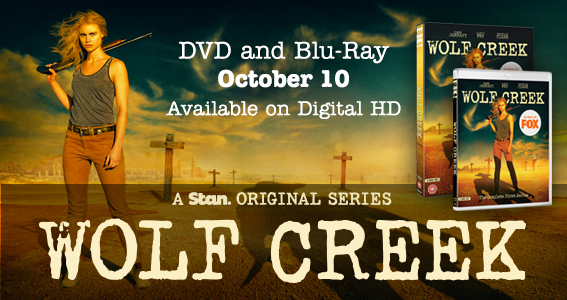 ---
If you can't read this newsletter or see the ads, please click
here
It Was A Good Week For... In a strange week for sales, Green Room has started strongly…
It Was A Bad Week For… Sainsbury's digital entertaiment site has just been shuttered…
It's been a interesting week for anyone observing the charts – as one industry insider noted, some titles have done far worse than you'd have imagined, while there have been a few sterling performers. Chief among these, for the third week running, is Captain America: Civil War, the latest Marvel spectacular released by Disney and all set, according to the Official Charts Company's midweek bulletin, for a third week in the number one position, achieving that with a further 21,000 copies sold in the first few days of the week. The only other title to remain in pole position for as long in 2016? Step forward Disney, with another of its key franchises, Star Wars, and The Force Awakens, managing to do three weeks on the bounce as the week's top seller. Elsewhere, the highest new entry, and no mean feat, is a title we've been raving about since we saw it at London Film Festival almost a year ago, Altitude's Green Room – more on that below. Big week for horror too, as Ash Versus Evil Dead enters at number five. On the fringe of the top 10 and around and about are Viking Legacy at number 10 and NCIS Los Angeles Season 7 and A Hologram For The King at 11 and 12 respectively. Further down the charts comes Friend Request at number 22, Labyrinth at number 23 (see more below), Whiskey Tango Foxtrot at 25, Hawaii Five-O S6 at number 28, Hard Target 2 (29) and Sleepy Hollow S3 at number 32.
One of the year's biggest success stories so far, certainly in terms of the box office to units sold ratio, is The Works' Bone Tomahawk, which, as we noted last week, has shifted more than 62,000 units in a matter of months, all off the back of a box office of £100,000. Could this week's highest new entry in the Official Charts midweek bulletin, Green Room, repeat that performance? Well, it is a strong possibility. The film, which we discussed last week here, has all the right credentials: a box office take that wasn't nearly as much as it deserved, strong critical acclaim, festival support, a well established name in one of the lead roles (Patrick Stewart is the veteran talent in Green Room) and the kind of scenes that will have viewers hiding behind cushions (the shock among the audience after one of Green Room's more gruesome moments was palpable). And so well done to Altitude and partner Spirit for their efforts on the title thus far and here's hoping it will continue. As the company's Tom Austin said: "Everyone at Altitude and Picturehouse is extremely happy with the Green Room result and it looks on course to be not only the biggest new release of this week but Altitudes biggest week 1 result of 2016. The support from retail has been incredible and along with the critical acclaim has helped position Green Room as the thriller to own in 2016. We have a lot more planned for the title in the lead up to Christmas starting with the film playing at Empire Live this weekend." (More on Empire Live below, incidentally…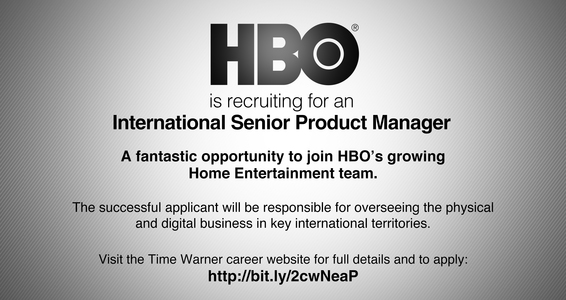 ---
To the Borderline in London's West End on Monday night to mark the launch on DVD and Blu-ray of the 25th anniversary edition of seminal Irish soul film The Commitments, released on September 19 by RLJ. We've covered the title extensively here in recent weeks and months, but the party (next door to a London Fashion Week soiree hosted by Burberry no less) was a belter and everything you need from a launch: a good turnout from retailers and press as well as a few other familiar faces from assorted agencies and associated companies), a cracking goodie bag at the end (including a copy of the film, which looks a treat and contains some cracking extras) and a well thought out theme too – the venue hosted a live concert by a band featuring some of the film's stars, with actor Robert Arkins (Jimmy Rabbitte in the flick) belting out a few songs as well. Commenting on the night, which was the culmination of a day's worth of activity by the stars and band members adding to the coverage already earned, RLJ md Stuart Shaw said: "Following a fantastic and well attended launch party on Monday night we are delighted to see sales of this 25 year old movie coming through and as of Wed we have a 72 per cent share for Blu-ray. It was great that so many partners turned up on a Monday evening and I was delighted that we managed to give so many of them thick heads come Tuesday morning. A big thanks to Gareth Brown, our joint head of marketing and Debbie Murray of Aim Publicity for organising such a great event." Said Gareth Brown: "It's been a long year working on the launch of The Commitments 25th Anniversary Edition - but what a privilege. Interviewing Alan Parker, Glen Hansard, Ken McCluskey and Robert Arkins for the anniversary feature and then working with Ken's band The Stars From the Commitments joined on stage by movie original Dave Finnegan and Robert Arkins made for a unique launch event which we hope our guests enjoyed. The three key players undertook a swathe of press while in town which really cemented the anniversary for us."
And not long after that event, RLJ was closely watching both the viewing figures and the impressive amount of coverage earned by the far more sombre TV drama National Treasure, which kicked off its TV transmission on Wednesday. The programme, which follows in the wake of the Savile and Operation Yewtree investigations, stars Robbie Coltrane as a fictional TV presenter accused of being what we'd lovingly refer to as a nonce, and the associated fall out from the trial. It's been acquired for release by RLJ, which is releasing the title on its Acorn imprint on November 7. The Channel 4 four-parter was described as "gripping well-crafted TV" by the Financial Times. "And that" said Stuart Shaw "is a perfect example of what we look for in Acorn's TV-on-DVD label."
To the Odeon Leicester Square for a suitably railway themed world premiere of eOne's forthcoming biggie The Girl On The Train. From the train track "red" carpet onwards, through to the platform-style embellishments and flourishes at the venue (and square itself) the event was a triumph in smart thinking and clever design and perfectly in keeping with the film's railway setting. Oh and it also points a way forward for the eventual home entertainment release likely to depart (weak train pun there) early in 2017. We can't tell you too much about the film – it's worth going into it cold anyway – but, aside from what we think about it, it's a guaranteed commercial title, the must-read book has sold more than 2 million copies in the UK and 11 million worldwide, the kind of numbers you can't argue with. Commenting on the title, eOne's Louisa Mitchell said: "We are excited to be bringing this publishing phenomenon to the home entertainment market this Q1 and look forward to working with all our retail partners to make this highly anticipated thriller a runaway success."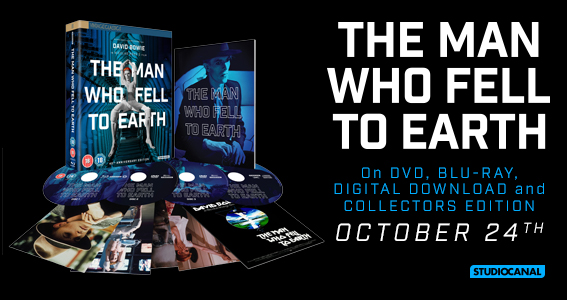 ---
And rounding off our busy week inside (we'd tell you more about our trip to Rough Trade for a book reading, but that'd make this newsletter even longer and it's not really video-related) was a charity quiz night held to raise funds for Action for Children, a charity long supported by the video and film industry. A whole raft of industry companies were out in force – trade bodies such as ERA and BASE were represented, as well as the big studios (Universal, Paramount) and a wealth from the independent sector (everyone from our marvellous hosts at Arrow as well as the likes of Lionsgate and Studiocanal). The proceedings, including a raft of rounds taking in all different subjects, a silent auction and live auctions and more, all helped swell the coffers of the charity and were overseen by Alastair Stewart, Anthea Turner and Gaby Roslin…
The YouTuber phenomenon of young fresh-faced chatty youngsters earning scores of subscribers and viewers through the channel, has, as we've noted here, already arrived in the home entertainment business and this week the Industry Trust's Moments Worth Paying For campaign is joining in too, after signing up two YouTubers for the latest thrust as part of the ongoing attempt to educate the pubic about the importance of copyright. Ahead of the release of the feature Laid In America, due from Universal (more on that below) it has enlisted the help of KSI and Caspar Lee (ask your kids or a young relative) to talk abut why paying for content is key. As well as airing through cinemas and its usual channels, the Industry Trust hopes that it will also spread online via YouTube, the pair's natural home. As the organisation's head of audience engagement Sylvia Wan said: "Working on a title with two hugely successful YouTuber's is something new and exciting for the Moments Worth Paying For campaign. Our research shows that 16 years old is the tipping point for piracy, which makes Laid in America a great title for the campaign as KSI and Caspar Lee capture the attention of this hard to reach age group. It's important that we continue to evolve the campaign and deliver our message in a way that reaches our audiences where they are and inspires them to pay for those film moments they love." Universal's Katy Richardson said: "It has been great working with The Industry Trust again on another Moments Worth Paying For trailer. The Laid In America Moments Worth Paying For trailer delivers an important message to such a vital audience. The Industry Trust's work is extremely important to the film industry and continues to evolve the campaign to encourage audiences to choose legal sources through FindAnyFilm.com." We'll have the ad on our website shortly…
And so what of Laid In America itself? Well, the title is launching on Monday September 26 with a huge event featuring a wealth of stars who have made their names on YouTube, with Universal hosting its global premiere. Here's the company's Lindsey Halldron on the launch: "On Monday, Laid in America will launch with a Global Premiere at the O2 in London, to hail its digital and Blu-ray/DVD release, both in the US and UK. Laid In America assembles a host of highly influential YouTube superstars — including KSI, Caspar Lee, Josh Leyva, Deji Olatunji, Bart Baker, and Timothy Delaghetto — with a combined following of tens of millions of their own subscribers. The extensive campaign for the film kicked off on July 4, and over the course of the past couple of months, countless assets have been created and launched to excite this enormous fanbase. The anticipation across social media is feverish. The campaign will culminate with a YouTube-star-studded premiere on Monday - with a nationwide invitation to join the red carpet action via livestream on facebook and youtube. KSI and Caspar Lee have invited all of their fans to 'press play' at the same moment as the stars in the premiere screening, and join the conversation across twitter and snapchat to discuss their favourite moments with the cast themselves."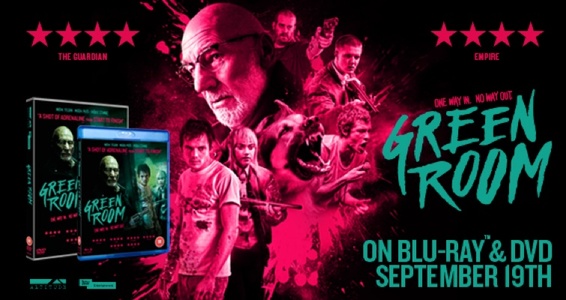 ---
Game Of Thrones returned to the headlines this week after scooping another raft of awards at the Emmys, with its haul making it not only just one of this year's big winners, but also the most successful show ever in terms of gongs it was won at the Emmys. What's more, it has achieved that feat in six years, while the awards themselves started in the 1940s. It was another good night for HBO too, for its shows came out tops in key categories, with Games Of Thrones winning best drama and the best comedy going to Veep. It's timely too, given the impending arrival of the sixth season of the series on Blu-ray and DVD in November, the first time it's enjoyed a Q4 release. Commenting on its success and the forthcoming bow, HBO's Colin Smith said: "Every year the Emmy success just seems to get bigger and better, and a reminder that HBO shows like Game Of Thrones are that magic category of television that cross over with both critics and fans. With our ongoing campaign to maintain Game Of Thrones as the best-selling TV product around the world, and the HBO brand continuing to gain traction as a trusted distributor of fantastic content, these wins really help us reinforce our messaging that we have a very strong portfolio of products that retailers and customers can continue to invest in time and time again."
Sticking with HBO, and it is currently enjoying a huge success with a new series, which has the kind of word of mouth some of its other recent big hits have enjoyed (think the likes of True Detective). We are, of course, referring to The Night Of, which is slated to arrive on Blu-ray and DVD on October 17, ahead of the November release for Game Of Thrones. HBO's Colin Smith said: "We're so excited about The Night Of and the buzz surrounding it; with all the critical acclaim and social chatter, it really helps us build momentum for the digital and physical product releases later this year. Sky Atlantic themselves said this week on their social channels that they had 'never had a response quite like it' for the show – a simple but effective statement which pretty much encapsulates the great reaction we've been seeing around the world."
Following on from Studiocanal's recent Bowie-related activity for The Man Who Fell To Earth, and sandwiched neatly between the theatrical and home entertainment releases of the restored Nic Roeg masterpiece, comes one of David Bowie's other finest film roles, Labyrinth, given an all-new, collector's edition release on Monday September 19 from Sony Pictures Home Entertainment. The classic children's adventure film featured as part of a collector's book inserted into SFX and Total Film magazines, while this weekend sees the film airing at Empire Live, the film magazine's huge consumer event and screening programme, with a Q&A with its creators Brian and Wendy Froud. Its higher profile has helped the film off to a bright start, as it also appears in the Official Charts Company midweeks at number 23, no mean feat for a catalogue release. Commenting on the film, SPHE's James Gallagher said: "Labyrinth is one of the absolute gems in our catalogue and to celebrate its 30th anniversary we have fully remastered the classic fantasy adventure in 4K. This beautiful new print is available across multiple formats including the UK's first ever 4K UHD Steelbook. These new versions use the fondly remembered classic original poster as the sleeve artwork and include brand new bonus features remembering the legacy of Jim Henson and the majestic David Bowie. We're really pleased with the reaction from the fan base so far and proud to be re-releasing such an iconic movie."
And talking of Empire Live, SPHE is one of the most forward thinking companies when it comes to supporting the event, it's airing a raft of its home entertainment friendly titles, with not just Labyrinth activity, but also selected films from its Criterion Collection screening at the huge film get-together, with the likes of Easy Rider, Dr Strangelove and Stand By Me all being shown on the big screen at the O2 in Greenwich, south east London. Commenting on its involvement, SPHE's John Biggin said: ""We're really pleased to be working so closely with Empire to present some of the best-loved titles in our catalogue on the big screen. In particular, we're thrilled to be closing the weekend with a world-first 'slime-along' screening of Ghostbusters on Sunday."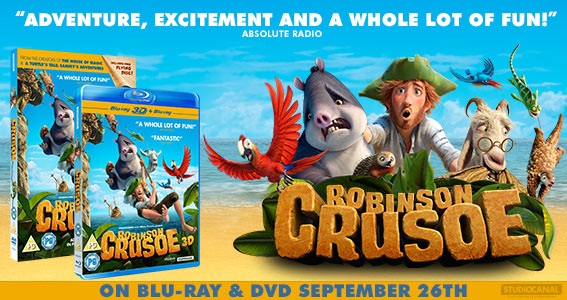 ---
Last week we were raving about The Beatles film Eight Days A Week and it's good to see this week that the DVD and Blu-ray release plans for the film have been officially confirmed. The excellent film, which follows the Fab Four's touring years, will be released on November 21 with a whole raft of additional material. Here's Studiocanal's Kelly Morris on the release: "Following the fantastic world premiere last week, the campaign focus for The Beatles: Eight Days A Week The Touring Years quickly turns to the home entertainment release, scheduled for November 21. Available on digital download, Blu-ray, DVD and two-disc special edition (on DVD or Blu-ray), we're really pushing the special edition format which has over 100 minutes of extras, including exclusively created featurettes with unseen interviews with Paul and Ringo, five great but rarely seen full length performances of The Beatles live in concert – plus a 64-page booklet with an introduction from director Ron Howard, essay by music journalist and author Jon Savage and rare photos from The Beatles' private archive. We really do think this brilliant documentary is going to be one of the key gifting propositions this Q4 and our marketing campaign will be pushing it as such." More on this in the coming weeks…
Independent labels Nouveaux Pictures and Argent Films has joined forces to create a new label, Cultfilms, offering the best of both labels' worlds under one banner. The new operation is aiming to release what it proudly claims will be "high-end collectible product" from the art house and world cinema worlds, and as well as offering quality in terms of the transfers, it is aiming to include at least one if not more in-depth documentaries and features alongside the main films. Its first titles are two Sophia Loren award-winners due in October, Two Women and A Special Day. The latter will be the focus of a special screening at the ICA in London on 23 October, complete with a panel discussion following Ettore Scola's classic. It is aiming to build a definitive collection of Loren's work, while it is also readying the classic Battle Of Algiers for release in September, marking the art house classic's 50th anniversary. Next year will see titles such as La Dolce Vita and 8 1/2 released under its banner.
Retro vibes of the week come from Icon, which has launched a superb 70s themed trailer for The Nice Guys, due out on all the right formats on Monday. Another 2016 favourite of us at The Raygun, and with the tube ads and rest of Icon's marketing up and running (see our Twitter timeline for a picture of one of the Underground posters in situ), Icon has also issued a suitably, ahem, funky spy for the Russell Crowe and Ryan Gosling comedy actioner. You can see that here, at the same time as hearing what the company had to say about the release and how it is shaping up. As Icon's Chris Warrington said: "The Nice Guys is shaping up nicely with release of the week level support across retail and a marketing campaign that includes TV, outdoor, online, press advertising n'stuff. The film has been getting lots of online coverage recently as being one of the best, most enjoyable films of the summer season. It's very re-watchable and the love for the film is definitely out there so we hope to see it translate into sales. Thanks to all our retail partners for their support in making it the success we think it deserves to be."
A busy week for Mubi, with a slew of announcements and activity coming from the curated svod company. The Blue Room arrived for the requisite month on the service on Friday September 25 after its theatrical release, while another exclusive picked up by the company, Baden Baden, premiered and screened with its director Rachel Lang over for the trip. Commenting on its week, Chiara Marañón, MUBI's UK programmer, said: "We have been delighted to welcome director Rachel Lang to London this week to take part in press and a series of warmly received screenings for her film Baden Baden. Rachel is a fantastic new filmmaking talent and one that we feel privileged to be able to support with the theatrical release of Baden Baden this week and subsequent streaming release of the film on October 7th. This weekend also sees Mathieu Amalric's The Blue Room launch on MUBI after a theatrical run and with prestigious titles such as Finnish Oscar entry The Happiest Day in the Life of Olli Maki and Eugène Green's The Son of Joseph screening as part of BFI London Film Festival as well as our upcoming release of acclaimed film I, Olga, it's a busy and extremely exciting time for the service."
Some rather sobering news comes from a new report put together by Anatomy Media which seems to suggest that as many as 69 per cent of millennials are using at least one form of piracy to illegally watch content. and of those, a whopping 60 per cent are streaming content without paying. The report stated: "Sixty seven per cent of young millennials mistakenly believe at least one form of piracy is legal. Their perceptions, we suspect, are in part a function of their user experience. Illegal streaming and downloading sites have evolved. They now look like legitimate services and are particularly deceptive for users. They are professionally produced, well designed websites with network logos
and content prominently displayed. There is nothing to distinguish a pirate site from a
legitimate content aggregator or to signal to the user that they are participating in
something illegal. In addition to taking legal action against these sites for content piracy, legitimate producers of content should aggressively go after the pirate sites for the unauthorised use of brand marks and trademarked images. Swiftly removing the visual
trappings of legitimacy is an easy first step to disrupt and degrade the business models of illegitimate sites." It also coined a new phrase, striminals, for or streaming criminals.
And talking of piracy, FACT continues to work across all forms of the scourge of the industry; this week it has won a successful prosecution against a pub owner in Leeds for showing Sky Spots illegally. Martin Adamson of The Bay Horse Hotel was found guilty in his absence of two offences of dishonest reception of a TV transmission and ordered to pay a total of £10,554 in fines and costs. FACT prosecuting manager Stephen Gerrard said: "This case clearly demonstrates that if a licensee shows Sky broadcasts in their premises by any other means than a Sky commercial viewing agreement they will be prosecuted. If convicted they will receive an unlimited fine and can expect to pay substantial legal costs. Additionally they risk having their Personal Licence suspended or revoked."
hmv has headed to the cinemas this week, as it launched a new cinema advertising campaign, set to appear in 33 theatres, which are near to 37 of the 128 existing HMV stores. The ad is pushing hmv's credentials as the "home of vinyl since 1921", and its status as the country's longest serving – and biggest – vinyl retailers. The company has already noted that it will sell 1.5 million albums on the once-thought-dead format this year in its stores and online. Commenting on the ad, which you can see here, hmv head of marketing Patrizia Leighton said: "We wanted to highlight the craftsmanship behind the manufacturing process of vinyl records, a process that has hardly changed in decades, where skilled craftsmanship and specialist machinery blend perfectly to produce the much loved format. Thanks to music lovers' passion for the format, and the determination of The Vinyl Factory we are lucky enough to continue to manufacture vinyl in the UK and have been able to share a glimpse of the process. We celebrate the format of choice for music lovers everywhere and we are proud to be the home of vinyl since 1921, when His Masters Voice first opened its doors at 363 Oxford Street, London to sell the finest selection of recorded music and the latest gramophones."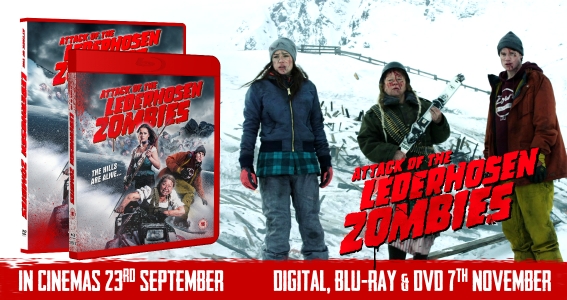 ---
"Given that we observe a much more powerful predictor of behaviour in perceived benefit, changes to legal frameworks may not be the most effective route to change behaviour. Specifically, one strategy to combat unlawful file sharing would be to provide easy access to information about the benefits of legal purchases or services, in an environment in which the specific benefits UFS offers are met by these legal alternatives. It is perhaps no surprise that legal interventions regarding UFS have a limited and possibly short-term effect, while legal services that compete with UFS have attracted significant numbers of consumers. Our findings suggest that it may be possible to diminish the perceived benefit of UFS by increasing risk perception, but only to the extent that UFS is considered emotionally, and users trust industry and regulators. Increasing trust in industry and regulators may be one route toward encouraging UFS to be considered in emotional rather than rational terms. However, given the limited impact of risk perception upon behaviour, a better strategy would be to provide a desirable legal alternative."
UEA researchers Dr Steven Watson and Dr Piers Fleming on a report published in Risk Analysis
Any sneaking suspicion that Bridget Jones didn't have the chops to pull off a big opening weekend were dispelled as the third instalment of the Londoner's adventures landed at number one in the UK theatrical charts, with Bridget Jones's Baby delivering a bouncing box office of £8.1 million in its opening frame. Blair Witch, reviving another long thought dead franchise, took just shy of £1 million while The Beatles band and their Eight Days A Week took more than £650,000.
And here's one of those stories about something we don't really understand being made into a film: after Angry Birds, Emojis and more, make way for a Fruit Ninjas film. Yup, the mobile phone app is getting its own feature film. And no, we have no idea how they'll get a ploy out of that one either…
In the future, he'll definitely be famous for 15 minutes… He's been the Joker in this year's Suicide Squad, but now Jared Leto is being lined up to pay an entirely different pop culture icon, in the shape of artist Andy Warhol. A new biopic is being created. based on the authoritative biography by Warhol and Velvet Underground biographer Victor Bockris…
Everyone's favourite stars are now a couple…
Blue band trailer. Probably.
This looks very promising…
To subscribe to The Raygun newsletter, please email info@theraygun.co.uk
with subscribe in the subject matter
To unsubscribe, email info@theraygun.co.uk with unsubscribe in the subject