Morning Sunshine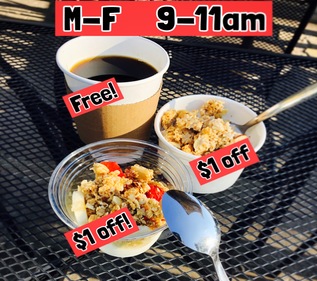 Beginning October 1, your mornings are getting brighter with
BOWLA GRANOLA
& PERFECT PARFAIT
If you haven't tried our house made, vegan, coconut almond granola yet, now is the perfect time! Add to that our freshly-brewed bottomless coffee and what's not to be happy about?
Yogurt fact:  We use a very particular and delicious full-fat yogurt in our Perfect Parfait.  It's hormone, gelatin-free and only very-lightly acidic.  We offer both "natural" and sweetened. 
So good!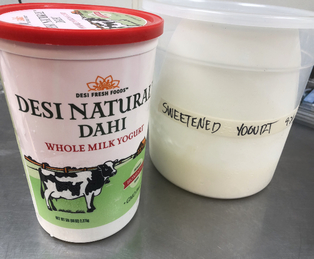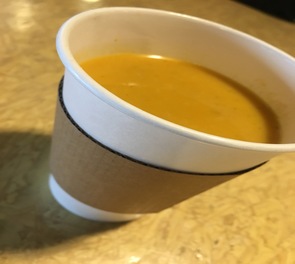 Our hearty, simple and buttery Maddy's Gold soup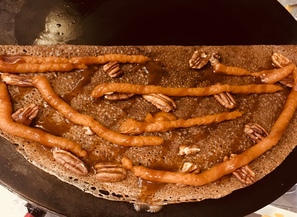 The Pumpkin, with our housemade pumpkin butter, nuts and caramel is now available!  Ask for it on a sweet crepe or as pictured above on gluten free buckwheat!
Below, check out our newest entrant in the "everything pumpkin" craze--
la Pumpkin Cheesecake!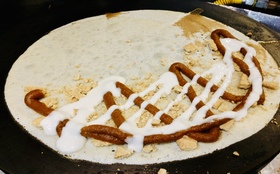 NEW ON TAP!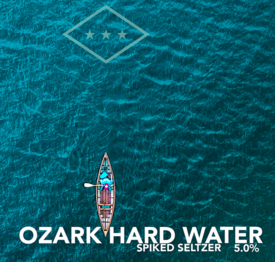 GRAPEFRUIT

in our light cocktail riff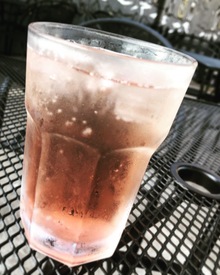 of Pomegranate Juice Cocktail,
(don't forget $1 off all adult drinks and full-sized crepes 4-6pm M-F)

This month's fundraiser...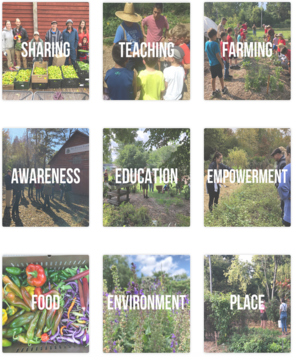 Throughout this month, all donations to our "Give a buck, get a cup" fundraiser will go to Tri Cycle Farms, a local non-profit working "to grow community through soil as [they] steward food awareness, education and empowerment." We salute their mission and hope you'll drop a buck in the bucket to help this worthy cause. You can also visit their facebook page to catch up on their latest work.

Last month, we collected $144 for Bea Apple's NYC Marathon effort to benefit Team for Kids.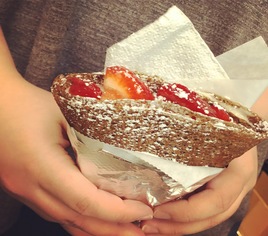 Stay up-to-date on all the most timely CP news!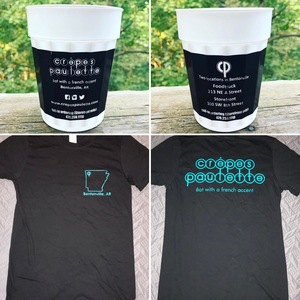 CALL IN ORDERS:
CP ON 8th
479.250.1110

M-F  9am-8pm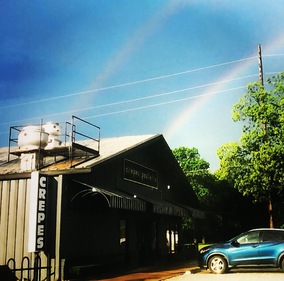 CP AT THE PLAZA
(foodtruck)

213 NE A Street
479.250.1110 (info)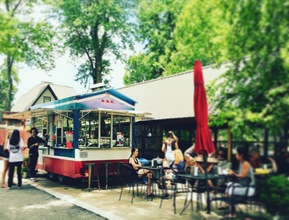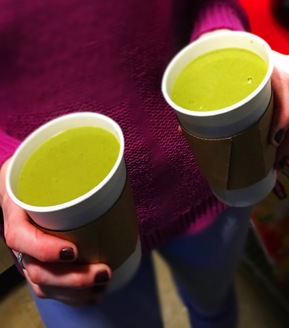 We pack this luscious green ambrosia with veggies and rich pesto and blend it so it goes down smooth, healthy rich
Check out the nutrition facts
(available in 6oz, 10oz and
quart size to go)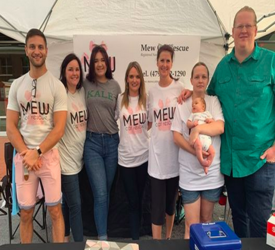 We had a great day last Saturday with
and all their adorable kittens!  This dedicated group of volunteers and fosters work tirelessly to care for stray and abandoned cats in the Greater Bentonville area.  Through their efforts last Saturday at the Farmer's Market and Crepes Paulette Food Truck, they raised $800 and placed four kittens!  Please visit their FB page to donate and watch for them again soon at the Saturday food truck and for our storefront fundraiser!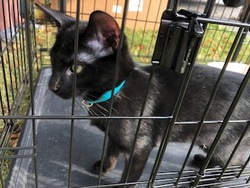 We love our furry friends!
Free doggy crepes at the foodtruck
Sundays 11am to 2pm!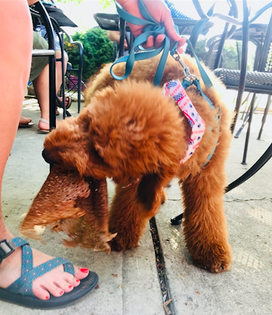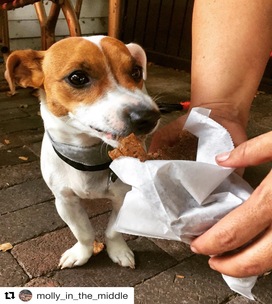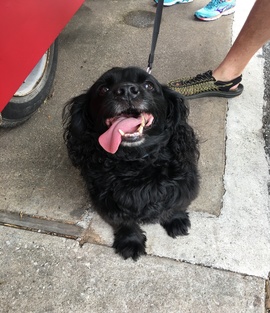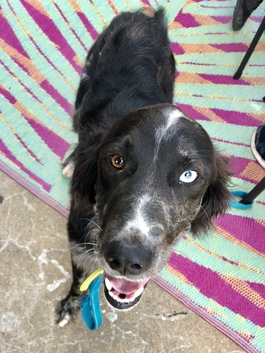 EVERYTHING'S GOOD ON 
OUR SIGNATURE
GLUTEN FREE
BUCKWHEAT CREPES!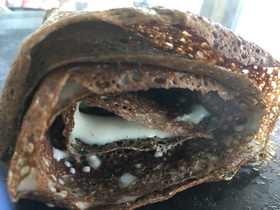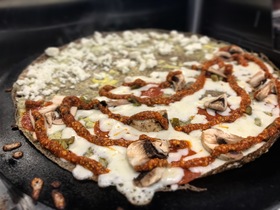 LA SLICE