IN THIS ISSUE:

---
Sponsors this week:
The Carpenter Shop
358 North Rockwell
OKC, Ok
405-942-2644
The Carpenter Shop is a full line cabinet and countertop shop that travels all over the state building dream kitchens for discerning customers
okcgunshow.com
okcgs.com
Claude Hall has always take care of the Tea Party and the Ron Paul activist community at his gun shows.
His next OKC dates are:
May 19th - 20th,
July 14 - 15th,
Oct 6 - 7th
Nov 17 - 18th
Dec 15 - 16

This guy is a Noble Oklahoma based company that has great prices on electronics of all types and inexpensive toner and ink for your printer.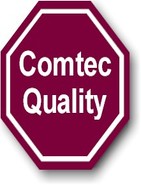 Comtec provides residential and commercial security systems in Oklahoma.
There is only one thing you really need to know about Comtec's quality and pricing, they do not require a contract for their services.
Customers are free to walk away if their service isn't top quality.
Rodent ResistantChicken Feeders!
$50 + Shipping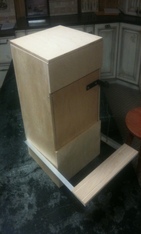 Advertise Your Business, Event, Or Service Here!
$25.00 per week, tens of thousands of Oklahoman
impressions every newsletter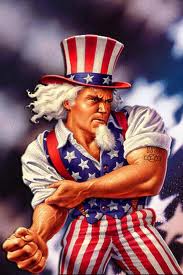 Most of the first issue has been delivered as of today. Plenty of volunteers stepped up to roll and wrap the papers and even more stepped up to distribute them. We sorted out our voter vault for Cleveland County and parts of McClain and Pottawatomie County into the most frequent voters then dropped the excel spreadsheet into a mapping program that showed each address as a red dot on the map when you zoomed in and gave large red dots with the number of frequent voters when the map was zoomed out. Once we knew where the concentrations of frequent voters were we saturated the area with newspapers, frequent voters and their neighbors alike.
I learned a new sound, the "thwap" that a newspaper makes when it lands on a concrete driveway. It is a lovely sound because it reminded me that each newspaper thrown was a slap across the face of a bad politician, a pat on the back of a good politician or candidate, and another voter that has a shot at awakening from the political coma that many of us were in prior to 2009. We learned that one person could throw between 300 and 700 papers per hour depending on the density of the homes. I usually worked alone so I would do one side of the street and turn around at the end and do the other side. Many times I would see people stop to get their mail or walking out to see what we had delivered, watching them pick up the newspaper and start unwrapping it as they walked back to their homes.
We have sixteen days before the primary on June 26th. Sixteen days to make a difference by exposing some bad voting records and defeating some bad politicians. Ad sales are slow but there is enough as long as donations continue to come in to cover the difference between costs and advertising income. When you look at an established paper like the Oklahoma Constitution there aren't a lot of ads, less than a half dozen in the last issue, and since we aren't planning on developing a repeat territory to cover again and again it is going to take a certain type of advertiser to support the newspaper. But we have a start and it will grow.
The next issue will go to print early next week.
Here is the first page
but we are still adding stories on Kevin McDougal who is running against Senator Brian Crain and Louis Jacobs who is running against Rep. Weldon Watson. I don't think that we are going to have the time or the advertisers to fund dropping copies in those two districts but the candidates can at least use the stories in their campaign literature and websites.
The issue after that will be Edmond where we will hammer Rep Marion Cooksey and Senator Clark Jolley on their horrible voting records. High Noon Club leader Bob Dani and Pastor Paul Blair are campaigning hard to defeat the two incumbents but they need our help as the State Chamber is pouring untold amounts of money into the RINO incumbent's campaign chests.
And if more donations come in or if advertising picks up we should be able to do one, maybe two more issues into either Ada, Northwest OKC, or the Midwest City area. Rep Todd Thompson, Gary Banz, and Guy Liebmann all have good challengers that can win if we all pitch in money and help wrap and distribute the newspapers.
But, remember that we don't have to win a single race to be successful, the political pain and embarrassment of seeing their slimy voting record exposed is enough to turn around many of the bad politicians and encourage those legislators that are sitting on the fence to stand up and represent Oklahoma values. They are afraid, they are anxious, they are working harder than ever to survive, and spending time away from their families all the while selling more and more of their soul and integrity to the State Chamber money men. Even the State Chamber is getting the message after the loss of the bond issues at the end of the legislative session, enough so that they are telling legislators that they are going to change the way they distribute money next year. Citizen activists can beat corporate donations any time and the politicians understand this too well which is why you saw the bond issues defeated, the desperate attempt to put an second ALAC bill through the Senate, and why Open Carry passed this year.
We are going to need a lot of volunteers to help roll, wrap, and distribute newspapers in the next two weeks so please email or call to get connected. We need people in Oklahoma City and Tulsa and anyone that can travel to help out.
We also need as much money as you can give to print more copies of the paper for distribution. A nickel will cover the cost of educating one voter as there are usually two or more voters at each frequent voter house. Take your spare change down to the bank or to a Coin Star machine and cash it in if that is all you can do but donate now. It will be another two years before we will have the chance to defeat so many bad politicians for so little cost.
Advertise with us if you have a business, the cost is 100% tax deductable unlike a political donation which is generally not other than a few hundred dollars, and the ads will increase your business and brand name awareness. We can help make the ad, just get in touch ASAP to make the printing deadlines. We will work with new advertisers on the pricing and the advertising will bring in new business.
You can mail checks to Sooner Tea Party, 358 North Rockwell Ave, Oklahoma City, Ok, 73127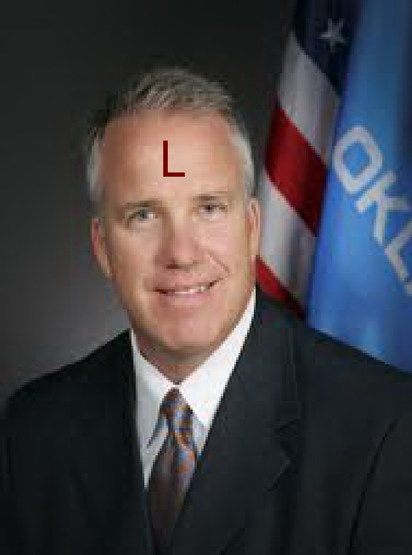 Liberal Glen Mulready Rejected by
Local, State, and National Republican Groups
RINO Republican Representative Glen Mulready, the father of the Obama Care/Fallin Care Health Insurance Exchange bill, continues to lose the support of Republicans during his effort to reclaim his House seat on June 26th. Despite fundraising help from Speaker Designate Representative TW Shannon and Governor Mary Fallin, Representative Mulready lost the endorsement vote by several prominent Republican groups. His opponent, Darren Gantz, was endorsed on Saturday by the Tulsa Area Republican Assembly, the Oklahoma Republican Assembly, and the National Federation Republican Assembly.
Help put this liberal Republican back to work for Blue Cross/Blue Sheild by pitching in with
Darren Gantz
the next two weeks or volunteer to help us distribute the newspaper in his district in the next week to ten days.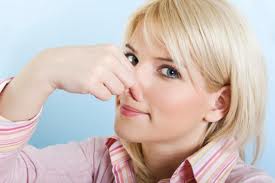 Governor Fallin Has a Gas Problem
By Ms PM
No, the Governor's staff hasn't started calling her stinky Mary yet but a different kind of stench is permeating 23
rd
& Lincoln lately. Last year, upon hearing different stories in the news about the abuse of eminent domain, I became concerned for Oklahomans. The research took me to an article where Governor Mary Fallin had signed off on SB 124. You can
read the bill here
. Look for the menu tab that says versions
SB 124 makes wind turbine companies unable to acquire private land through eminent domain. After reading the bill I wondered why this bill only pertained to wind turbines.
In this article
, DCP Midstream is seeking eminent domain lawsuits against landowners in the northeast part of the county to build their natural gas pipeline.
In this article
, there are a couple of land owners that have something to say about the strong arm tactics DCP Midstream is using.
Joe Freund lives on 40 acres of forestland about a mile east of Arcadia and states that DCP Midstream offered him $8,000 for almost 6 acres cut through the middle of his property. Freund states he did not cut any more trees than necessary to build his house and barn. "We even brought in 36 trees from our previous residence in Edmond." Joe also states that some of the trees to be cut down are over 100 years old.
Harold Westermier understands that eminent domain is necessary but the pipeline is detrimental to his long term plans he has had for his property which he has owned since the mid 60's. He may want to develop his land and had only asked that the pipeline lay at the edge of his property line instead of a 1,700 foot diagonal right through.
I had called the Governor's office over a year ago after my initial findings regarding wind turbine companies as the only ones not being able to use eminent domain. I asked why, and with all reasonable questions, I didn't get an answer and was told the issue would have to be researched and the findings would be mailed to me. I did get the packet of useless documents mailed with taxpayer money, which took two weeks to arrive and then ended up in the garbage can because the answer to a very simple question was nowhere to be found. Because of the skepticism I have acquired after numerous dealing with Oklahoma government, I knew there was a reason the Governor only stipulated wind turbine companies as the ones who could not enforce eminent domain, and now I know why.
Instead of going to bat for the citizens, Governor Fallin has once again, pretended she is doing a great deed by standing up for SB 124 in hope of citizens being pacified into thinking she is protecting Oklahoma land owners. In my mind she had to have known what was coming or at the least, something may come and she wanted her options open allowing her to play both sides, something government has mastered over the years. I say this because of the on-going issue, as an example, with the water rights between the tribes and the state. The same tactics are being used again. The water issue was covered in a previous story and the insight I had then came to be true when the state pitted the citizens against the tribes, as I had predicted.
Governor Fallin has left a way out for her to act as if she still walks on water by touting her accomplishment of protecting the citizens against eminent domain lawsuits. She will not stand up to the oil and gas companies by working with the citizens to pass a law that states they must follow the perimeter property line of land owned by citizens. This would allow the swath at the edge of their property instead of being cut through the middle. This scenario would cut into the pockets of DC Midstream along with any funding to Governor Fallin later in her political career.
This approach would be a win-win situation, the pipeline would be laid and property owners would have to allow the most unobtrusive route. As it stands, property owners must allow pipeline workers access and what was once a private yard, in some instances, will no longer be the case.
The governor could be seen in a positive light instead of another mark on her dismal record. You can bet money is involved and sometime in the future she will be paid off for her greedy deeds, this is the way she operates. If there is anyone out there that thinks government will take care of you, you are sadly mistaken. Governor Fallin is not what Oklahoma needs, she could be, but as long as her main objective is to spend her time plotting the deception against Oklahomans, hoping not to be found out and being paid off by multi-million dollar company's, this is what we will continue to get. These corrupt tactics are what she has used in the past, continues to use now and will be her agenda in the future.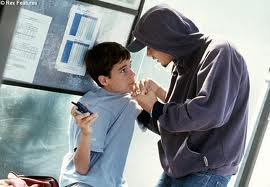 State Chamber Plans on Bullying Judges
Last week Sallisaw Representative John Bennett laid into the State Chamber of Commerce for their plan to begin intimidating judges with their new judicial rating system set up by their new Oklahoma Civil Justice Council. In a press release John Bennett called on State Chamber CEO Fred Morgan to disclose who is paying for the new council:
"As a state representative, I completely respect the State Chamber's attempt to voice their opinion about legislation that is being considered," said Bennett. "Because the State Legislature is the proper avenue for outside groups to have their voices heard. However, I am outraged that any group is attempting to bully the independent judiciary here in Oklahoma, including the State Chamber's Oklahoma Civil Justice Council."

When asked why Bennett was opposed to the State Chamber's judicial rating system, he replied:
"The Appellate and Supreme Court justices have one litmus test when deciding cases: Is it Constitutional? Whether it's pro-Chamber or anti-Chamber is not how our judges should be deciding law. That's why I'm calling on Fred Morgan to release all information behind the Oklahoma Civil Justice Council. Who is really behind this and how much have they poured into this bully organization?"

Bennett continued:
"And I call on all business owners who are members of the Chamber of Commerce to contact Fred Morgan and let him know that bullying judges is not the right way to influence legislation."
John Bennett has been a great Representative the last two years and he is number one on the State Chamber's Most Wanted List so his opponent has recieved thousands and thousands of corportate donations. John could use all the help he could get, both money and people willing to go knock on doors or deliver his flyers.
The Sooner Tea Party helped John get elected and he stood tall and principled through a lot of heat. The man is a patriot, won't sell his vote, and will become stronger the longer he stays at the Capitol. Understand that if we lose as few as three seats to the RINO then the House Speaker Designate race can be undone and a RINO Chamber Rat will take control of the House.
You can contact John or donate through his website but hurry as he faces a RINO Republican opponent in the upcoming June 26th primary
One of the complete shocks in politics was the number of police officers and former police officers that are adamantly opposed to increased police powers and for our 2nd Amendment rights. Like most people I rarely had contact with the police and the few I knew personally I had assumed were "different" as they thought like I do on a lot of issues. I hate to admit it but I had bought into the liberal/progressive B.S. that cops were out to protect themselves at all costs and damn the public.
Then I started meeting more and more police officers and former police officers that were hard core constitutionalists and my views completely changed on cops. Sure there are some bad apples just like there are bad apples in all professions but I'm finding that more are just trying to do a tough job, go home alive at the end of the day, and keep the human trash from harming the rest of us.
Dave Bell, one of the retired officers that I have met in politics sent me this link this week with the headline
"More Thug Cops!".
Dave is
running for Senate
up in North Tulsa, has an easy race until late fall when he has to face Democrat Representative Jabar Shumate or former Tulsa City Councilman Green Williams in a General election. Dave supports police officers of course but he also demands that the bad ones get culled out and pay for any crimes they commit.
The video shows a Chicago police officer hassling camera men trying to do their job and report the news. What is worse is that the cop is a black man, and one would think that if anyone had some sense of where brutal police tactics lead it would be a black man.
Oklahoma is a single consent state meaning that as long as one person in the audio or video knows that the conservation is being recorded then it is legal to record the event but there have been problems with police harrassing and even arresting citizen activists for filming or recording.
Authority goes to people's heads and without someone watching the watchers we will find that basic human nature will lead rational people to do ill rational things. Like it or not tyranny is inside all of us and we must be vigilant to constantly push back against this sort of behavior.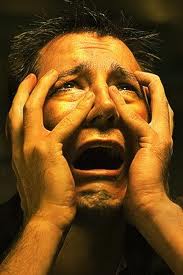 The end of the legislative session was May 25th so it is time to begin picking bills for the 2012 RINO Index. The RINO Index was born after OCPAC leader Charlie Meadows failed to include a half dozen major bills into the 2011 Conservative Index published by the Oklahoma Constitution.
Charlie has two major flaws that make him a poor choice for being the final say on what bills are chosen and yes, I know they "vote" on the bills but as a leader Charlie had the responsibility of making sure that the most important bills were on the list.
Charlie's first major flaw is that he believes that God put the politicians over us and therefore he should limit his action to chiding and cajoling to nudge them back into representing Oklahoma values.
Second, Charlie would stand on his head naked in front of the Capitol before he would allow Representative Jason Murphy to make less than 100% on the Conservative Index. Murphy is a fine legislator, don't get me wrong on this, but he doesn't always vote the right way and usually it is when he needs to continue to claim "moderate" status.
A perfect example of this is
SB 1969
which abolished the Board of Investors of the EDGE (Economic Development Generating Excellence) Fund and the EDGE Fund Policy Board. We are not defending the EDGE legislation, it was a bad idea but what the RINOs did with it this year was worse than the program itself.
SB 1969 directs the State Treasurer to transfer interest from the $156,900,000.00 EDGE fund into the Quick Action Closing Fund, Governor Mary Fallin's slush fund for bribing businesses. Recent earnings projections from the EDGE Fund indicate earnings may approach $7,200,000 based in FY-12 certified estimates.
The principal of any investments made prior to July 1, 2012, and maturing or otherwise available for expenditure on or after July 1, 2012 will be deposited to the State Regents Endowment Trust Fund. That is 157 million dollars sunk into a investment rat hole drawing interest to pay college professors more money. More taxpayer money that is gone forever with zero legislative oversight on how the cash is spent. Far better that that 157 million dollars be returned to the taxpayers and let the universities justify their needs to the legislature or earn their money from tuition.
The EDGE fund was pretty much used for high tech companies that came out of university studies, funding development of private patents that university professors took out on work they performed while being paid by the taxpayers and using taxpayer funded equipment and laboratories. It was a horrible idea but sweeping over $164,000,000.00 into a corporate welfare slush fund and the endowed chair trust fund is even worse.
What was worse was that Rep Murphey didn't support the effort to use that money to pay for repairing the Capitol buildings. He did help defeat HB 3156, the $200,000,000.00 bond issue that was to be used to repair the capitol but not once did he stand up in debate and argue against HB 3156.
HB 3156 points out the dire need for the RINO Index. Watching the video of the debate on HB 3156 is like Alice in Wonderland, everything is upside down and backwards. If you watch the video of the debate on the bill you will see Democrats standing with conservative Republicans fighting to kill the borrowing of .2 billion dollars that our kids and grandkids would have to repay. House Minority Leader Scot Inman, a Democrat, stands up and asks why we would pay 130 million dollars in bond fees and interest for a 200 million dollar project when we have the money already in the bank.
Inman goes on to list a huge list of Oklahoma government agencies that could be funded for a year just from the 230 million dollars we pay each year on our 11 to 13 billion state debt.
Watch the video,
use this link
and choose the Video tab on the menu bar.
You get to see Representative Reynolds pointing out that the bond issue is unconstitutional and he reads the relevant sections of the Oklahoma Constitution that state a bond debt must be less than 25 years and must be submitted to a vote of the people.
HB 3156 does go down but there were 15 legislators that voted for the bill despite knowing that it was absolutely unconstitutional as well as bad fiscal responsibility. The voting record is missing (not an uncommon occurrence on controversial bills) but from watching the videos and looking at the committee vote we can guess who most of the 15 were.
The 15 miscreants appear to be Don Armes, Lisa Billy, Brown, Doug Cox, David Dank, Lee Denney, Dale Dewitt, Guy Liebmann, Scott Martin, Jason Nelson, Ron Peters, Earl Sears, and Speaker Kris Steele as all voted for this unconstitutional bill either in committee or on the House floor. Randy Grau is a possible suspect from his debate on the bill and Skye McNiel is almost a certain pick, basically all of Republican House leadership.
Now why would Republican House leadership vote to put the state in debt to the tune of .2 billion dollars when they had cash sitting in the bank? Because of the special interests that bought and paid for their elections that want to be able to sell the profitable bond issues and rake in enormous fees and lucrative interest rates for their clients and their own investment portfolios.
So SB 1969 and HB 3156 are certainly going to be on the 2012 RINO Index. Another one that looks promising is JCR SB1984 which is authorizing the Tax Commission to close businesses under certain circumstances. Another possibility is SB1983 that raises vehicle taxes by limiting circumstances where tags might be purchased late. Two other picks, SB 1989 is the POP museum in Tulsa, and SB 1990 the American Indian Cultural Center that is rotting away Southeast of Downtown OKC. And lastly SB 327 that was to make sheriff race non partisan, something being pushed by incumbent Sheriff Whetsel in a desperate move to escape the Democrat label that has sunk so many politicians since 2010
The RINOs are desperate to stay in power. We don't need to protect any legislators or sugar coat anything, let them stand tall or slink away based on their voting record. Another much needed point is to split the House and Senate votes, not using one bill that had both House and Senate votes cast or recorded. Instead we pick out votes by going through the almost 1,000 bills filed this year to find the good and the ugly votes that draw a clear line between those good legislators that represent their constituents and those legislators that support the special interests that have bought and paid for their souls.
We welcome suggestions from both the public and legislators on both sides of the isle. Our goal is to have the 2012 Index completed and published before the June 26th primary election so get those submissions in quickly along with a link to the voting record and a paragraph or two on why the bill should be in the RINO Index.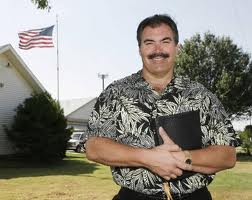 Not a Shy One, Paul Blair Speaks Out
By R. H.
The voters of Senate district 41 will have a choice this year between the incumbent who claims to be a conservative, and a challenger who is a true conservative.
Paul Blair was an offensive Lineman for the Oklahoma State University Cowboys. He went on to play for several years in the NFL for the Chicago Bears. After his career in the NFL was over, he returned to Edmond to run a business and to become a Pastor for a local church.
During the contentious debate over gay rights legislation, Pastor Blair was at the forefront of the opposition to the legislation. His visible opposition, stemming from his deep religious background, became the ire of the pro-gay rights radical and violent retaliation. Death threats were made to the Pastor.
Paul Blair interviewed with me for this story and his answers were the most direct that I have received yet.
Q. If the majority of your constituents want you to vote for a bill that is unconstitutional, what would you do?

A. I would vote NO. I have to follow the Constitution. I would then have to explain to my constituents why I voted the way I did. The only way a person should vote is by following the rule of law

.
Q. Would you vote for a bill from someone else in order for them to help you pass your bill, knowing that it would be a bad vote? A. No. A bill should be able to stand alone. Trading votes like that is the reason we're in the mess we're in.
Q. You are paid per diem and part of your travel along that same route would be for your personal visit somewhere, how would you handle that?
A. I would not collect per diem. I chose to run for this office. I knew that there would be travel to and from my home to the capital. I would choose to pay for it myself. Now if state business took me someplace other than the capital, then I would collect per diem.
Q. If your vote, either for or against a bill was controversial and you would get flak from your constituents, would you just not vote?
A. You know my record. You know that I would vote. That's the problem now. Too many legislators are afraid to make a vote. Not casting a vote is the reason we get too many bad laws.
Q. Are there any instances where you would put a bill together knowing it will not pass, just to say to your constituents, "well, I tried." ? Explain why or why not.
A. No. If a bill is submitted it should have a reasonable chance of passing and stand for a substantive change.
Q. Do you think it's okay to get mandatory pay raises, health insurance and a retirement package all paid for by taxpayers? A. No. I have two jobs now. What do I need with an additional insurance and retirement package? I can understand the paycheck, but the pay raise should not be automatic.
Q. Will you be a career politician?
A. No. In fact if I am elected and am challenged by an individual who is more conservative than I am, I will vote for them.
Q. What is your definition of Public Servant?
A. An individual who has the desire to serve the public not just the desire to serve special interest groups.
Q. What are your thoughts on the NDAA? What would you do to stop it. A. The NDAA s unconstitutional. I would work for legislation invoking the states 10th Amendment rights to stop enforcement of NDAA.
Q. Do you believe that every Senator's bill deserves to be heard in committee?
A. Yes. All bills deserve consideration at the committee level.
Q. Do you believe the President Pro tem should have the power to decide which bills would be heard on the Senate floor? Why or why not?
A. No. If a bill comes out of committee and is recommended by the committee for approval, then it obviously has merit and is deserving of review by the entire Senate.
Q. As an elected official, is your loyalty to the President Pro-tem, the Party, the State Chamber of Commerce or the people who you represent? Explain your answer.
A. Without doubt the people I represent. They sent me here to do a job and I intend to do the job to the best of my ability within the Constitution of the United States of America and the State of Oklahoma.
Pastor Blair is without doubt one of the most conservative candidates I have interviewed. He's in a tough fight and could use some help. If you have some time contact him at
his website
There's a good comparison between him and Senator Jolley on his home page.
Here are all the House members in two
fifty member blocks of email addresses
. Use Bcc in your email address header and email fifty of them with one email yet they won't know who else got the email.
ember to strip the unsubscribe link before forwarding this newsletter to prevent someone from taking you off our list! Use our forward this email link at the top of the newsletter to prevent being accidently unsubscribed.
Money is always needed for printing costs, postage, sign materials, and robo call costs. We are tightfisted; we will spend your hard earned money wisely and frugally as we do our very best to clean up Oklahoma politicians so we can begin to clean up our country.
You can donate by sending a check to Sooner Tea party, 358 North Rockwell Ave, Oklahoma City, OK, 73127 or visit Soonerteaparty.org and use the Paypal donation button.