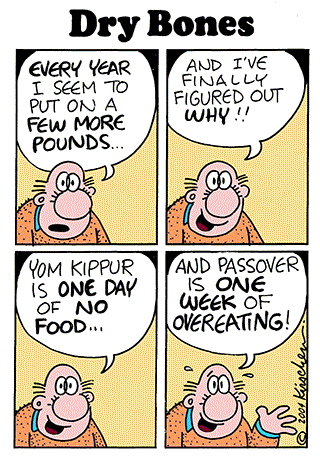 Passover is behind us and Jews around the world are counting the Omer. Holocaust Remembrance Day is next Sunday. Meanwhile, Iran moves its troops into Syria, Pennsylvania Senator Bob Casey supports same-sex marriage, and a dangerous state religion bill is proposed in North Carolina.
Philadelphia Jewish Voice authors Ronit Treatman, Adena Potok, Rabbi Goldie Milgram will be among the speakers at Limmud Philly along with other reknowned speakers and music from The Shuk and The Mama Doni Band.
Read about all that and more in the Philadelphia Jewish Voice:
Never Forget: Include Holocaust in Pennsylvania school curriculum.
Passover Recap: Celebrations in Philadelphia and Washington, D.C.
Gap Year Diary: Growing into an independent adult.
Road Safety: Bike lanes, billboard campaign, and more.
New Film: UN-supported schools preach "armed struggle" against Israel.
Cartoon courtsey of Yaakov "Dry Bones" Kirschen.