RECORD DIGITAL RESULT FOR FOX
SKY'S BUY & KEEP DRIVES SECTOR
BROADCHURCH FEVER REIGNITED
…AS TV GIANT READIES FOR BIG Q1
DISNEY UNVEILS THEATRICAL SLATE
ARROW'S TRANSATLANTIC TITLES
TAKE PART IN THE RAYGUN'S YEAR-END SURVEY
---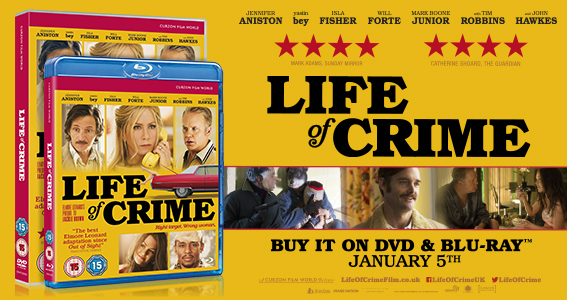 ---
If you can't read this newsletter or see the ads, pl
ease click
here
It Was A Good Week For... It's nearly Christmas and there's some strong sellers out there…
It Was A Bad Week For…
If only there was some kind of major international incident involving a major studio we could mention…
Frozen, the film that just won't quit, is having another storming week at retail and, as one industry expert recently said, Disney has more reason than any to be happy with its 2014 performance, thanks in no small part to the animated adventure, which has sailed past the 3.5 million mark in terms of sales and, as reported here last week, is still there or thereabouts at the top of the overall sales charts. It's helping drive the whole market too, as noted by the BVA's Liz Bales, who gave us an update into the state of the business from the organisation's perspective as the industry headed into the final week ahead of Christmas. She said: "As 2014 draws to a close it finishes with mixed reviews, some areas of the category remain challenged but there are notable highlights and some stand out performers – on the content side with titles such as Frozen remaining unstoppable, and on the consumption side, with initiatives like Sky's Buy & Keep exceeding expectations. For 2015 there is much to be excited about, a strong film slate should keep the category buoyant and the BVA looks forward to supporting its members with the delivery of a range of collaborative initiatives."
As we noted in this very newsletter a few weeks ago, this is the year the digital side of the business finally came of age and Fox has confirmed that by announcing record figures for some of its recent releases and 2014 overall. Digital film purchases, including biggies such as X-Men: Days Of Future Past and Dawn Of The Planet Of The Apes are up a whopping 280 per cent year on year, while the studio's overall business is up 36 per cent for the quarter compared to the same period in 2013. There's more too: the aforementioned X-Men film is Fox's biggest ever digital title, with 15 per cent of its sales being digital HD. Compare that to last year's The Wolverine, where less than three per cent of sales were on the format. The latest in the Apes franchise has seen digital make up 14 per cent of sales in its first month. And, as mentioned by the BVA's Liz Bales, Sky Store's Buy & Keep has driven much of this it boasts a market share of some 50 per cent, more than any other Fox title. Fox md Robert Price said: "
It's clear from our results that the proliferation of digital platforms and devices in the UK has led to fans becoming increasingly comfortable in accessing digital entertainment and we have seen a step-change in our business. The introduction of innovative services like Sky' Store's Buy & Keep, which offers both a digital download of a movie and a physical DVD copy, has been instrumental in developing consumers' digital consumption habits. Our increased sales this quarter are testament to this." Sky Store's Nicola Bamford said: "We are breaking down the barriers to digital ownership in the UK with our 'Buy & Keep' service. We are proud that we have been able to quickly realise a healthy share of the Digital HD market. I'm delighted with the results from our partnership with Fox and its impressive product slate this year."
BBC Worldwide has amassed an impressive amount of coverage for its comedy and TV acts this year, with its stars lining up to appear on all the key chat shows. We'd noticed this, but the organisation's own figures bear witness to this too – there have been 63 appearances on chat shows this year compared with 21 in Q4 2013, which boasts an equivalent advertising value of some £7.5 million. Sales are doing well too, here's BBC Worldwide's Benvon Crumpler said: "
We've been really pleased with the performance of our key Q4 releases, across both new and returning franchises. We've got two top 10 titles in the mix at the time of writing, with all the others (bar one) being movies. Top Gear Perfect Road trip 2, is enjoying a 61 per cent week on week sales increase and growing by the day. We're really pleased to see the strength of stand ups this year with the genre growing year on year, big name comedians still make great gifts. It's been great to see Miranda's first ever stand up DVD establish itself as the second biggest stand up in the market with a 31 per cent uplift in sales week on week. Still Game has performed brilliantly in Scotland and with Lee Mack named Male Comic of the Year 2014, we anticipate this will have a positive impact on the last few days of trading. Peaky Blinders Series 2 and the 1&2 box set has also been a notable success. As far as Blu Ray successes for this period, almost one in three Doctor Who Series 8 sales have been Blu-ray and one in four for Human Universe and Lifestory. In addition to great support from our retail partners, we're TV advertising Miranda and Top Gear Perfect Road Trip 2 right up to the big day and expect the last few days in the run up to Christmas to be huge trading days for our titles."
---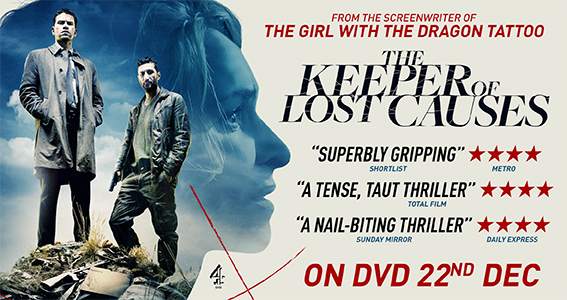 ---
Released on Monday December 15 and effectively one of the final big releases ahead of Christmas, was Lionsgate's Sin City 2: A Dame To Kill For. Lionsgate has pronounced itself pleased with the sales, which come on the back of its excellent week one for The Expendables 3, while its marketing activity included a unique exhibition of creator and comic book legend Frank Miller's work at a gallery over in east London. Commenting on the title, its marketing and sales thus far, Lionsgate's Susie Bould said: "The action packed Sin City 2: A Dame to Kill For was released this week in perfect time for Christmas. The film has an incredible cast and classic signature style from Frank Miller and Robert Rodriguez so we created a slick, eye-catching and action packed marketing campaign to match. Releasing across multiple SKUs including separate 3D Blu-ray, Steelbook, standard twin packs and a deluxe double pack alongside the traditional DVD and Blu-ray, we are offering the consumer a great range of quality product to pick up as the perfect gift for film lovers this Christmas. The results so far this week have been very pleasing and with a special Frank Miller exhibition that took place this Thursday and Friday we are confident of a great sales curve moving into the weekend."
When it comes to looking back at 2014 at the end of December, one homegrown film is likely to stand out as being one of the best performers of the year. In fact, with sales at 90,000 plus units after a mere eight weeks or so on release, Northern Soul, a film we've been banging on about for months now, is set to be the year's bestselling title with a box office of less than £1 million. What's more, as information released by the Industry Trust this week highlights, the film's success is inextricably linked to FindAnyFilm, the website directing audiences to legitimate sources of content that now falls under the Trust's watchful eye. A case study put together by the Trust looks at how FindAnyFilm was an integral part of the marketing campaign, especially given its Friday theatrical release and Monday home entertainment bow. As the Trust's Sylvia Wan explained: "With opportunities for consumption across these channels FAF became crucial in informing our audience where and when they could access the film. Audiences are slowly getting used to this model but it is not the norm and so sites such as FAF become a Trojan horse in getting a clear release message and call to action to consumers." The figures back it up: box office is at £721,000, making it the most successful short window release of all-time for a non-live event, its impressive DVD and Blu-ray sales and digital figures that "exceed expectations". Wan concluded: "As distributors consider more day in date releases, it's increasingly important to look at how we can communicate this new flexible model to consumers. Our audiences are very familiar with the traditional windows and on short release such as Northern Soul, FindAnyFilm can be a great tool in supporting this flexible model. Each individual film page, housed across FindAnyFilm covers all the formats available across the titles lifecycle. So from one webpage, consumers can easily find cinema times, pre-order or buy their DVD/Blu-ray. Northern Soul – used the

www.findanyfilm.com/Northernsoul

URL across all print & Online advertising as well as featuring it on social media posts to an army of crazed fans. All this activity led to the link reaching over 4m consumers. The film was a smash hit across all distribution channels and came to the attention of the UK film industry at large as a fantastic example of a multi-platform release. It has shown how quickly public awareness can grow when a film is offered to them and supported across multiple platforms."
Interesting to note that, since Broadchurch fever kicked in again with the launch of promotional activity for the secoNd series, due to air in January, the Acorn home entertainment release of the acclaimed series has added a further 20,000 sales, taking the David Tennant and Olivia Colman outing beyond the 100,000 unit mark. The second series will air from January 5, with RLJ's Acorn imprint again releasing the home entertainment version after transmission. New md Stuart Shaw has certainly arrived at a golden era for RLJ and its Acacia, Acorn and Image labels. The night before Broadchurch screens sees what is being heralded as the last ever Foyle's War will begin airing, with the DVD also due from Acorn. Oh, and ahead of those, Acorn is releasing two of 2013's most talked about – and finest – homegrown TV programmes, The Missing and The Fall. Shaw said: "As soon as teasers began to hit ITV for the new series of Broadchurch, this title, which was touching 100,000 units began picking up speed again notching up a further 20,000 – and this is before the new series begins on Monday 5 January. Both The Fall and The Missing have generated the biggest ship ever in the Acorn label's history along with their biggest ever media buy and with news of The Missing Series Two, both DVD releases promise to be far from Missing in action." You can see the joint TV spots for those here…
---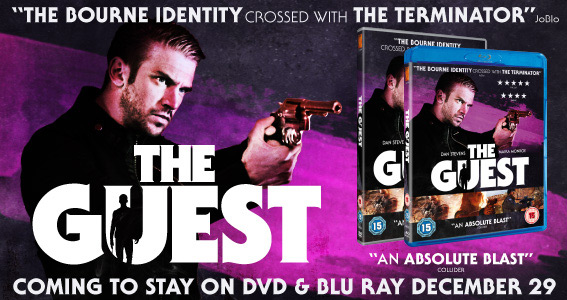 ---
Sticking with RLJ and its Acacia label is releasing fitness title Yoga for Weight Loss with Roxy Shahidi featuring the Emmerdale star and, as Shaw said, it "also promises to be one of the biggest sellers in years for the Acacia label". He continued: "Having only recently come on board, I really have to put this great end of year down to the terrific team that came out of Acorn Media. We're ending 2014 and beginning 2015 with the kind of strong, high-profile, well-crafted drama that the company has always been known for, and we're going from strength to strength. I have every faith that 2015 will soon evolve into the company's best year ever."
Ever wondered how to wrap your Christmas presents and, in particular, how best to make those box set gifts even more special? Well, thanks to HBO, consumers are being advised as to how best to wrap the TV giant's box sets such as Game Of Thrones and True Detective. You can see the clips here, here and here and they're part of HBO's Christmas gifting campaign, one that has seen both of the aforementioned titles re-entering the top 10 TV sellers, at numbers three and 10 respectively. HBO's Grace Alexander said: "We're really pleased with the uplift we've seen in sales of our gifting titles and to showcase what brilliant gifting opportunities they are, we've even enrolled Arona Khan- an international gift wrapping expert to advise fans how to wrap the boxsets in a fun and creative way."
Meanwhile, 2015 is looking ridiculously busy for HBO, with three titles, the final outing for Boardwalk Empire, the latest series of Girls and brand new series - Looking, all arriving on January 12. That's ahead of the February launch of the latest series of the most-talked about series of the year, Game Of Thrones. Commenting on the releases, HBO's Grace Alexander said: "We're really looking forward to Q1 which will be our biggest ever quarter, with a plethora of titles being released in the first part of the year. One of those titles being Game of Thrones season 4, which has already surpassed where season 3 was at this time in terms of pre-orders!"
---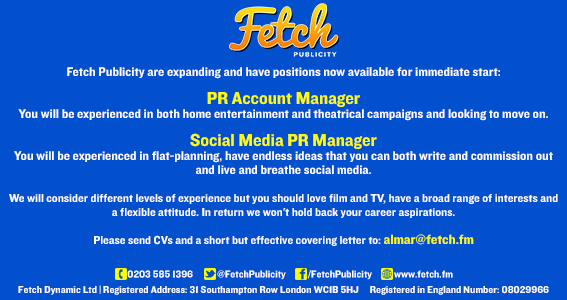 Meanwhile, Disney this week hosted a major event to unveil its 2015 theatrical slate to key film writers, journalists and bloggers. And some slate it is too, most of which will be making their way to home entertainment formats before the end of the year. It is divided up into five key brands, with the mighty Marvel and Lucasfilm joining its live action, Disney animation and Pixar strands. its Walt Disney Animation Studios arm kicks off its year in cinemas with Big Hero 6, due in January, accompanied by short film Feast. Live action includes the January release of musical Into The Woods, followed by a new version of Cinderella in March and, in May at theatrical, Tomorrowland A World Beyond, which boasts an impeccable cast headed by George Clooney. Marvel has two high properties in the shape of the latest from The Avengers, in Age Of Ultron, as well as Ant-man. After journeying into space and beyond, Pixar is moving into our heads with Inside Out, the trailer for which we featured last week and, beyond that July cinema release later in the year, The Good Dinosaur. Oh and as for Lucasfilm – there's the not inconsiderable matter of the rejuvenation of the Star Wars franchise in The Force Awakens.
With its most notorious release for some time – Nekromantik – under its belt (the title came out on Monday December 15), Arrow Video unveiled March releases from its own imprint and sister Arrow Academy label too on Friday (December 19), with just the kind of enthusiastic response and reaction from its diehard fans on social media. March releases planned from the two labels include Tales Of Terror, the latest that sees it dipping into Roger Corman's Edgar Allen Poe adaptations, in a 1962 film starring, among others, Vincent Price, Basil Rathbone and Peter Lorre; more Poe in the shape of The Raven; Burt Lancaster and Tony Curtis starred The Sweet Smell Of Success; another sideswipe at the New York media in the shape of the prophetic Network, with an Oscar-winning turn by Peter Finch and, perhaps the one we're looking forward to most, Rollerball, which again featured smart social commentary along with a healthy dose of sporting violence. It has also announced its first US titles (the label used crowdsourcing to fund its American excursion, as reported here previously), namely Mark Of The Devil and Blind Woman's Curse. And in Day Of Anger it has its first dual territory release, taking in both America and the US. All will get the Arrow Video treatment, including newly commissioned artwork, a wealth of extras and stunning transfers. Commenting on the slate, Arrow Video's Francesco Simeoni said: "March is an especially exciting month for us because some releases falling in this month will not only be released in the UK but North America too. With such a welcome reaction from fans and peers alike, along with our increased Academy slate, awards and recognition from Home Cinema Choice and Little White Lies we're delighted with 2014 and ready to go into 2015 with greater ambitions than ever before, cementing the label as a global brand."
To the BFI library on the Southbank for a fascinating talk given by the organisation's head of video publishing Sam Dunn. He was outlining the work the label does, its releases, the effort that goes in to them and what's in store for the not just BFI Video but the industry as a whole. The good news? Well, Dunn believes DVD and physical media has a few years left before it disappears. "People have been telling me DVD is dead for at least 10 years," he said. "I think it's still got 10 years left." He outlined the efforts that go into releasing titles – the workload to put together the old BBC sci-fi series Out Of The Unknown, right down to recording commentaries in his flat with assorted experts, is breathtaking. As for its strategy, Dunn explained: "The rule of thumb is we release one third foreign films, world cinema titles, one third British feature films and one third British non-fiction, documentary titles. People seem to be buying more and more peculiar things, which is great, because there's nothing we like more than publishing peculiar and interesting titles." We'll have more on this on our website shortly…
Meanwhile the BFI is now gearing up for one of its first big releases of 2015, The Battles Of Coronel And Falkland Islands. The 1927 film, which recreates naval battles of World War One, is the latest undertaking from the BFI's archive arm, fully restored and with a newly commissioned score. It aired at the London Film Festival earlier this year and is another fine example of the BFI's work. Commenting on the release, Phil Roberts said: "It's a film that reaches beyond the core silent film fanbase, like our 2013 release The Epic of Everest. The new score is performed by The Band of Her Majesty's Royal Marines, and we are really excited to be working with the Royal Navy in promoting the DVD release through their communication channels. We will also be targeting towns with a strong naval connection, such as Portsmouth, Plymouth and Greenwich.'.
And now, the year is almost over, there's just one or two loose ends to tie up, not least our industry-wide year-end survey, where we ask our regular readers and key industry figures to answer a handful of easy questions, which will be going live on our website early in 2015. Just note down your answers to the questions below and send them to tim@theraygun.co.uk… And please feel free to forward it on to colleagues, the more the merrier…
Favourite three releases of the year:
Highlights of 2014:
Lowpoint of 2014:
Event of the year:
Biggest challenge in 2015:
What I'm looking forward to in 2015:
And before we go on to our quote section, movie news round-up and usual trailers, there's just time to wish all our readers a very happy Christmas and a prosperous 2015. Thanks for all your support in 2014, especially those who provided words of encouragement during the difficult months at the end of the year. The Raygun loves you all…
---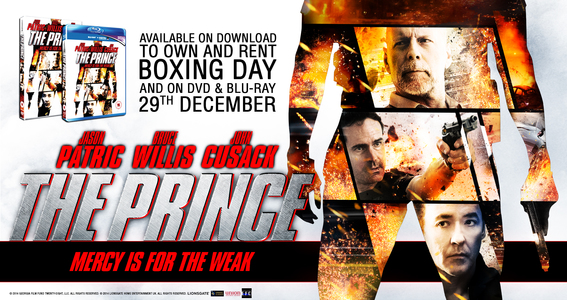 "Now we want you never let the movie released, distributed or leaked in any form of, for instance, DVD or piracy."
Statement from the Guardians of Peace Sony hackers, after the film was pulled from theatrical release by Sony Pictures.
"There has not been one major VOD or one major ecommerce site that has said they are willing to step forward and distribute this movie. There are a number of options open to us and we have considered those, and are considering them."
Sony Entertainment ceo Michael Lynton after President Obama waded in…
AT THE MOVIES
An impressive start for The Hobbit: Battle Of the Five Armies, which bowed at UK cinemas with some £9.75 million in its opening frame. Paddington is still going strong, while the arrival of Tinkerbell Legend Of The NeverBeast (with just under £400,000) means there are now five family films in the top 10…
It's been a strange old week in Hollywood – no stranger than when President Obama criticised Sony for its decision to pull The Interview, the controversial Seth Rogen and James Franco North Korea-based comedy, from cinemas as the fallout from the Sony hacking and threats continued (see above). Another casualty of the row was the Pyongyang, the Steve Carell starrer directed by Gore Verbinski. It's based on a cartoonist's year spent in North Korea and it has now been shelved…
A relatively quiet week for our two normal sources of stories in this section – Star Wars and comic books – and nor are we covering anything that may have been gleaned from hacked emails. So let's instead head to the world of TV, where David Fincher is getting busy. The Gone Girl helmer (that film has this week been announced as a February 2 release on home entertainment formats) is developing a series for HBO based on the (mis)adventures of a music video director in the early 1980s, the first golden era for the form. The Entourage-like comedy will draw from Fincher's own experiences – he directed promos for acts such as Madonna early in his career. Fincher is already developing another series for the TV giant, working with James Ellroy on a 1950s crime drama…
TWEET OF THE WEEK
TRAILERS OF THE WEEK
Here's It Follows, one of 2015's most eagerly awaited…
Good week to launch a James Franco trailer…
This looks exceptionally good, and we're already Horrible Histories fans…
That Broadchurch trailer…
Duke Of Burgundy trailer, will be one of 2015's best, we reckon…
Happy Christmas from the Babadook in the US…
To subscribe to The Raygun newsletter, please email info@theraygun.co.uk
with subscribe in the subject matter
To unsubscribe, email info@theraygun.co.uk with unsubscribe in the subject
For editorial or advertising queries, contact tim@theraygun.co.uk