…SQUAD AND DORY GO HEAD TO HEAD
AMAZON TRUMPETS SALE ACTIVITY…
…AND ITS DECEMBER 25 TIMELINE
IRELAND'S OWN VIDEO CHART
WILLIAMS UPPED AT SIGNATURE
UNIVERSAL'S BOXING DAY PURGE…
CINE ASIA RESPONDS TO CALL
CUNNINGHAM ENTERS HALL OF FAME
---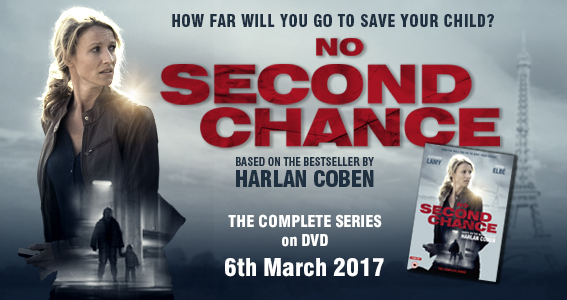 ---
If you can't read this newsletter or see the ads, please click here
It Was A Good Week For... Rogue One, storming at the box office and adding to a strong 2017 home entertainment slate…
It Was A Bad Week For… Let's start looking at what happened in December after Christmas, OK?
There's precious little time left for any last minute Christmas shopping and the sales have all pretty much started, with the week-long drift of staff away from offices around the industry having almost finished, and only retailers left working in stores, mopping up and eking out the last few sales from last minute gifters at the same time as preparing for a further Boxing Day onslaught and raft of releases… This week we've got a slightly truncated version of The Raygun newsletter, also offering up a few hopefully buoyant thoughts on 2017 in our final edition of this year…

So what of sales in the final week? A quick store visit to a couple of West End locations in the heart of London in the middle of the week showed a busy store, packed full of shoppers picking up product to buy friend and family. And, according to the Official Charts Company's midweek bulletin, which suggests that it's a neck and neck race between Warner's Suicide Squad, the bad guys turned sort of good comic book franchise, and the far cuter Finding Dory, the Disney Pixar animated sequel. At the halfway point, there were only 1,100 or so units separating the pair, with the DC Comics tale edging ahead around the 60,100 mark for sales during the first few days of the final pre-Christmas week. It was as you were, or almost, for the rest of the top five, with The BFG, The Secret Life Of Pets and Jason Bourne all present and correct. Notable risers include The Beatles Eight Day A Week, which we've already praised for its performance thus far, up to seven, while Elf also returns to the top 10 once again; Billy Connolly is the best performing comic, up three to number 11. Oasis' Supersonic also gets a further new lease of life, as many predicted, as a gifting item.

Christmas Day, meanwhile, will see a rush to the online sales, followed swiftly by Boxing Day physical sales 24 hours later, which should kickstart a new raft of activity. Amazon has this week talked about its activity, saying December 25 will be its busiest ever (its sale actually starts on December 24), with sales more than double what they were a mere five years ago. And as well as announcing a timeline of what it expects to happen throughout Christmas Day, it has also announced that just after 9pm will be when orders peak. Its timeline for the day includes digital downloads and streaming properly kicking off around midday, while it reveals that last year's TV schedule-inspired sales of Michael McIntyre and Downton Abbey DVDs and Amazon Video streams and downloads. Post-7pm will, Amazon said, see streams and downloads of seasonal flicks such as Home Alone, Love Actually, Miracle On 34th Street and Die Hard. Streaming and sale buying is also busy after 9pm. Its sale items are set to include the likes of the complete Breaking Bad at £30, representing 40 per cent off.

Commenting on its Christmas activity, Jay Marine, vp of Amazon Video in Europe said: "With the number of new devices under the tree, digital streaming and downloads are set to soar on Christmas Day. The moment that people receive their new device, they want Kindle books to read, apps to play, music to listen to, and movies and TV shows to watch. With hit TV shows like the record breaking The Grand Tour, The Man In The High Castle, and recent BAFTA TV Award winning Transparent, we expect Christmas to be the season to stream for Amazon customers." Further comment came from UK country manager Doug Gurr, who said: "An in-depth look at Christmas Day shopping shows that we're a nation that loves a festive routine, from the last minute gift voucher print out in the morning to giving our undivided attention during The Queen's speech, followed by an evening of TV and films. This year, we'll be launching the End of Year Sale on Christmas Eve. Many lucky customers will receive a new device for Christmas and it's the perfect time to download Kindle books, apps, music, TV and film content to enjoy throughout the festive break. The sale continues until the end of December, with great deals on TVs, video game consoles and coffee machines amongst many others, so there's plenty of time to treat yourself from the comfort of your sofa."
---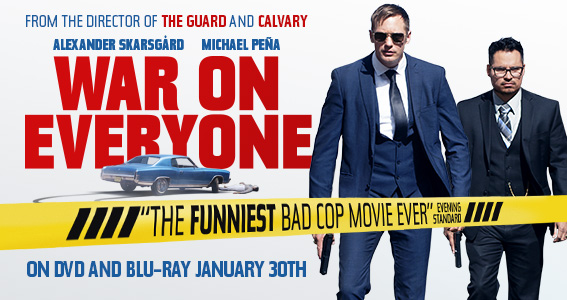 ---
More Official Charts Company news now, as the organisation has this week confirmed it is launching a new Irish video chart and data service from January 2017. It comes as the organisation takes over Ireland's music charts in the new year, and will use the same retailers – Goldendiscs, Tesco, Tower, HMV online, Pennys, Argos and Boots – for the service. It will give an Irish version of all the information provided to UK companies, with online data, sales flashes, market shares and more. Chief executive Martin Talbot said: "We are absolutely delighted to be offering this new weekly service covering the Irish video market. Over the past 20 years plus, we have established a reputation for providing one of the best, fastest and most comprehensive chart and data services in the world – and we couldn't be happier to be extending this service to the Irish market."

Promotion news now and congratulations to Signature's Elizabeth Williams, who has been upped to the role of head of acquisitions and development. Williams, who has been at the company for more than two years, continues to oversee acquisitions at the company, while the additional role sees her also overseeing its increasingly busy production slate. The promotion recognises Signature's move into production and the growing slate of titles it is backing. Titles due under its own banner in the coming year include the likes of Final Score and The Hatton Garden Job. She said: "As the UK's leading independent film distributor, we are keen to continue working with the best of British talent and deliver a wide variety of films, both produced and acquired, to appeal to a broad spectrum of audiences in 2017 and beyond. I'm delighted my role is expanding further into the area of production and can't wait to see what that brings in the New Year." Founder and ceo Marc Goldberg said: "As we look to grow the company, and with all our great relationships around the world, we see a real opportunity to produce and own content where we know there is a significant demand globally. Elizabeth is ideally placed to add this new dimension to her broader acquisitions brief. These are exciting times for Signature."
Boxing Day is, of course, a biggie for releases, we've already covered some of the big fitness releases, but there are a wealth of bloke-friendly titles due out on the day after Christmas. Universal has a brace of biggies, in the shape of the latest in The Purge franchise as well as Popstar, rated by those in the know as one of 2016's best comedies… The Purge: Election Year, which features the horrific events surrounding a US election (probably not as scary as the real thing) as a candidate wanted to outlaw the Purge night is targeted. It's being supported with TV spots, vod and Facebook activity. It has already scored a PR coup by sending out creepy Statue Of Liberty masks (we desperately need one of these, by the way), which mirror the main image and even light up, leading Yahoo Movies UK to say it was "the greatest thing we've ever been sent". Commenting on her release, Universal junior product manager Emily Evans said: "I am delighted at how well this campaign has been received so far, especially the masks. Fingers crossed for next week."
In Popstar: Never Stop Never Stopping, Universal has one of the year's most acclaimed comedies, which stars Brooklyn Nine-Nine's Andy Samberg as rapper and singer Conner4Real, whose popularity is on the wane. Universal's activity focuses on Facebook and YouTube activity. As the company's Emily Evans said: "This is my favourite film of the year! I have had so much fun working on it."
Over at Sony, SPHE has another of the year's most highly rated comedies and one of the big unexpected box office hits of 2016, Sausage Party. The 18-rated animated comedy sees Seth Rogen and chums voicing the food in a convenience store and is as outrageous as you'd expect. Commenting on the title, SPHE's John Biggin said: "We're ending the year with a real banger! Sausage Party is hilarious and completely unique. It was a breakout hit in cinemas and is now set to deliver a great result over the holidays."
---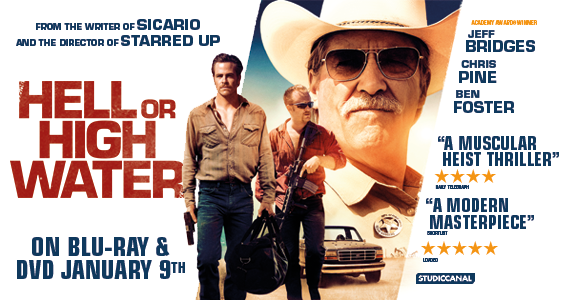 ---
Out a week later, on January 2, comes a release under the Cine Asia banner, as Trinity Film revitalises the classic Asian action and martial arts imprint with the epic Call Of Heroes. Commenting on the release, Trinity's Nick Roberts said: "Cine Asia in its tenth anniversary year plans to bring an exciting mix of Asian box office smash hits, highly acclaimed martial arts action, along with cult classic re-releases. With our first new release Call Of Heroes, we are grateful to be presenting some of Asia's rising stars such as Eddie Peng and Wu Jing, and shall be continuing to bring content with both new stars and icons of martial arts cinema as 2017 progresses. We have been thrilled with the positive response regarding the return of the Cine Asia film label, and eagerly look forward to bringing fans a raft of content in the new year.
A belated congratulations to ex-pat Eddie Cunningham, now firmly ensconced in California, as the Universal Pictures Home Entertainment president was inducted into the Variety Home Entertainment & Digital Hall of Fame for his work though out his distinguished career. In a far-ranging interview with Variety, Cunningham spoke about the future of digital and more. He said: "I think the role of the studio is to make great movies, tell great stories, and our job is to respond to changing consumer behaviour brought about by technological changes or any other changes. "When people are consuming EST, they are connected to the Internet so what does that allow us to do that we couldn't do on a physical piece of content? That allows us to use that connectivity as a gateway to so much other bonus content that you couldn't really put on a physical disc. It allows us to change and update that content on a daily basis."
And now, the year is almost over, there's just one or two loose ends to tie up, not least our industry-wide year-end survey, where we ask our regular readers and key industry figures to answer a handful of easy questions, which will be going live on our website early in 2017. Just note down your answers to the questions below and send them to tim@theraygun.co.uk… And please feel free to forward it on to colleagues, the more the merrier…
Favourite three releases of the year:
Biggest challenge in 2017:
What I'm looking forward to in 2017:
And that, as they say, is your lot for 2016… The Raygun will return in the new year, on Friday January 6 with a bumper issue looking at the highs and lows of 2016, the year-end figures, top 10s and a whole lot more, including reasons to be cheerful in the months ahead. One of those will be a renewed focus on our newsletter and website, including early Friday deliveries of the newsletter (a long-term freelance contract has hampered this in recent months). Oh, and we're also going to unveil plans for a social event to bring the industry together for a beer or two (to register your interest now, drop Tim Murray a line). Thanks for all your support in 2016 and wishing you all a Happy Christmas and a prosperous New Year…
---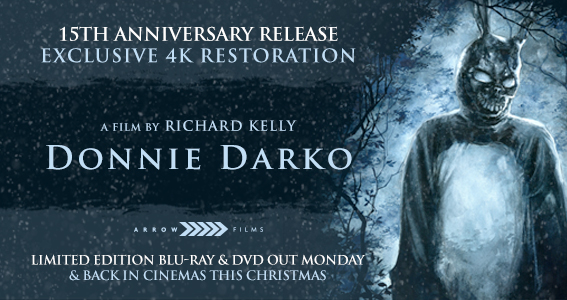 ---
QUOTE OF THE WEEK
"The feeling is that the DVD player was a Christmas present. It's probably the most bizarre delivery by a drone at a prison ever. Perhaps the inmate wanted to watch a film on Christmas Day."
News that as if the riots weren't bad enough, prisoners are now using drones to deliver all kinds of contraband illegally into UK jails, including a DVD player…
AT THE MOVIES
Rogue One: A Star Wars story, went into Christmas atop the UK box office charts (and around the rest of the world, incidentally), taking more than £17 million in its opening frame and sweeping all the competition aside. Its success bodes well for another Star Wars home entertainment release in 2017…
As you may or may not know, the original supernanny Mary Poppins is set to return to the big screen, courtesy of a sequel of kinds from the ever-smart Disney, which is proving to be hugely adept at mining its franchises. This week it's upped a gear with its new Poppins outing with the news that the original Mockney geezer, Dick van Dyke, now at the ripe old age of 91 years old, is set to reprise his role as Ben the chimernee sweep. Other cast McClure Emily's Blunt and Mortimer, Ben Wishaw and Colin Firth.
Big news for sci-fi fans: in a week where the trailer and a raft of exclusives about Denis Villeneuve's eagerly awaited sequel Blade Runner 2049 (see below for more) have been all over the Internet, a story has emerged that the acclaimed director is now circling a new take on Dune…
TWEET OF THE WEEK
We'll be tweeting loads over Christmas and the New Year, with important breaking news (year-end figures and more) and the usual scurrilous gossip and snide remarks. Follow us on www.twitter.com/theraygun…
TRAILERS OF THE WEEK
The trailer everyone's been talking about this week…
Even the bits you've already seen are still ace…
Yes, the Emoji Movie is an actual thing…
"There is a sickness inside us…"
To subscribe to

The Raygun newsletter, please email
info@theraygun.co.uk
with subscribe in the subject matter
To unsubscribe, email
info@theraygun.co.uk
with unsubscribe in the subject
For editorial or advertising queries, contact
tim@theraygun.co.uk