BELLY BLITZ IS TUMTHING ELSE…
…AND DAVINA'S STILL FIT TOO
BOYHOOD GROWS UP IN PUBLIC
SLEEP OFF TO A LIVELY START
BVA AWARDS; NEW VENUE, NEW LOOK…
BVA Q4 MARKETING CONTINUES INTO 2015
AMAZON'S PLAN IS TRANSPARENT…
…AS PIRATES SETS SAIL AGAIN
ISTANBUL FILM IS NO TURKEY
EONE'S ROUTE TO MAPS SUCCESS
LIONSGATE'S HOLIDAY PLANS
REWIND THIS DVD AND BLU-RAY…
YERSHON MAKES AN IMPRESSION AT OSCARS
---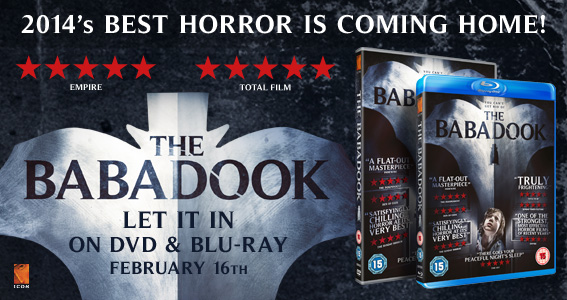 ---
If you can't read this newsletter or see the ads, pl
ease click
here
It Was A Good Week For...
Fitness, back with a bang…
It Was A Bad Week For… The Epsom pirate jailed for three years…
Who said the fitness DVD was dead? For after an admirable end to 2014 and start to 2015, the category is back with a bang, thanks in no small part to Universal and new star Charlotte Crosby. The former Geordie Shore star and Celebrity Big Brother winner's workout title, 3 Minute Belly Blitz, released by the major has become the fastest-selling fitness title EVER according to Official Charts Company. It has shifted a whopping 101,000 copies in its first four weeks, outdoing Dirty Dancing's Official Dance Workout which sold more than 77,000 over the same period. It's already the sixth biggest fitness title of the decade and, perhaps even more remarkably, it has already gatecrashed the all-time top 40, at number 35. Commenting on the success, Universal's Lindsay Theodossiades
said: "
Universal is absolutely thrilled at the success of Charlotte's 3 Minute Belly Blitz and it demonstrates how robust the fitness market still is. To have the fastest-selling fitness DVD of all time is a huge achievement for the whole team involved". Crosby herself added "I'm absolutely thrilled - when I was fat and miserable a year ago I couldn't have imagined I'd end up with a new body and a record-breaking DVD! Incredible!"
Also performing as strongly as ever in the fitness sector is Davina McCall, whose continuing her admirable track record with her current release, 7 Minute Fit. In fact, it's even outperforming last year's McCall release. The latest is going through Spirit, whose Robert Callow said: "The fitness sector has got the 2015 market off to the most amazing start with the two very different lead titles performing fantastically well. In our case the level of support from our retail partners has been tremendous enabling Davina 7 Minute Fit to outperform last year's title at the same point even without a pre-Christmas release.
Davina is continuing to promote heavily via social media and various TV appearances which we are confident will help drive sales success over the coming weeks and months."
Back to Universal and it's been a lively start to 2015 for the major. It is already looking forward to one of its busiest years ever in terms of theatrical releases, but has already found success with not just the aforementioned Belly Blitz, but also Lucy (currently sitting at number one) and Boyhood, released on Monday January 19 and off to a flying start. Commenting on the latter title's success, Universal's Oriane Charlier said: "We are delighted with the performance of Boyhood so far. The unique nature of the film, its critical acclaim and all the awards buzz seem to have really resonated and connected with the audience and we are on track to exceed our sales expectations. With the BAFTA and Oscars ceremony still to come, we expect Boyhood to keep a strong momentum."
---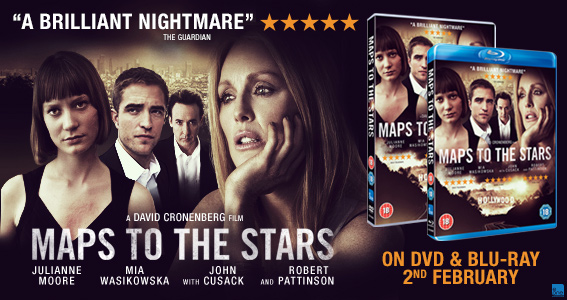 ---
Also off to a strong start, and again presaging a very strong 2015, is Studiocanal's Before I Go To Sleep. It kicks off a particularly strong first part of the year for the thriving company. Studiocanal's Mikey Ellis said: "We're off to a great start to the year with Before I Go To Sleep having a strong conversion. Our strategy of releasing the title in January to give it space from all of the noise of Christmas seems to have paid off. We had strong retailer support and a targeted multi-media ATL campaign targeting the older DVD buying audience which has now set it up for great sales throughout the year."
While the BVA Awards have been fairly trouble and stress free in recent years (apart from the odd ambulance and despite gripes about who has and hasn't won), we've had the feeling that, in 2014 certainly, many across the industry felt it was time for a change. And so the news this week from the BVA's Soho Square HQ that the awards event is being given a new lease of life and – crucially, we reckon – a new venue for 2015 should be welcomed by many. First things first - the next BVA Awards will take place on Thursday June 11, with Tobacco Dock over towards the east of London providing the all-new venue for the annual event. As for the judging, well, this too will have a new feel to it this year. Entry forms are now available at the BVA website and entries will be submitted as "entry packs" to the BVA. These will be sent out to assorted judges (there will be more specialist and expert judges brought on board this year too), who will make shortlists before convening together in March at an event where the identity of the eventual winners and runner-up will be thrashed out.
As for the categories, many will be retained, but new ones include Retail In-Store Initiative Of The Year, PR/Publicity Initiative Of The Year (with a single Supplier Of The Year award alongside it), Digital Marketing Campaign Of The Year, Home Delivery Retailer and Retailer Initiative Of The Year, while the film marketing categories are being tweaked in line with the market. Entry forms are now available on the BVA website, further details can be gleaned from there or by emailing

vicki@bva.org.uk

. We'll have plenty more details in the coming weeks, let us know your thoughts on the categories and what the BVA has planned. Meanwhile, BVA chairman, Fox md Robert Price said: "We are delighted to be holding the awards in the middle of what is set to be a great year for the £2 billion video sector. While digital revenues continue to grow, physical platforms continue to underpin this, driving new and innovative approaches to home entertainment campaigns. With the inspiring ingenuity on show each year and with the countless support from our sponsors, the 2015 Awards are set to be a great opportunity for our industry to celebrate all the hard work dedicated to getting video not only into people's hearts and homes, but onto their multiple devices too."
Sticking with the BVA and, after the organisation's efforts to pull together assorted distributors and studios for a marketing initiative towards the end of 2014, it's good to see that it is pledging to deliver further collaborative initiatives for 2015. Members joined forces to use the same tagline and creative across their assorted titles, ending with the payoff "Bring your Christmas stocking to life with Blu-rays and DVDs". While it's hard to quantify the exact success of the campaign, which appeared in nine distributors' gifting activity across different media, including TV, press and outdoor with a total spend of more than £2 million, the fact that the BVA and its members are looking to work together again this coming Q4 is heartening in itself. BVA chief executive Liz Bales said: "The strength of film titles coming into store for 2015 and beyond provides multiple opportunities for us drive consumer engagement and promote the entire category in collaboration with our retail partners. 2015 is set to be a challenging but exciting year".
---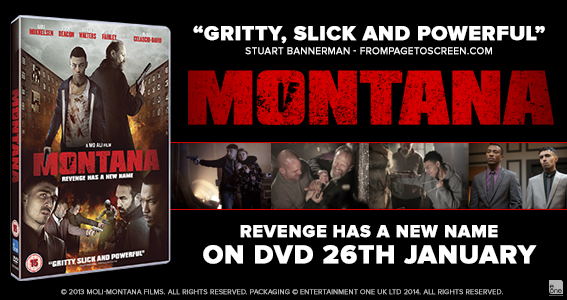 ---
Back to awards and Curzon Artificial Eye is celebrating its most successful awards season ever, notching up a raft of nominations across the Academy Awards (nine nods in total) and BAFTAs (a whopping weight nominations in all) as well as two Golden Globe wins. And what's more, many of the titles that have been recognised, are either out or on their way: Two Days One Night and Ida are already both in stores and available to capitalise on renewed interest, while Leviathan, one of the big hitters in the foreign language category (a Golden Globe in the bag and Oscar and BAFTA nominations in the ams category too) is due on March 9. Other titles, such as the much talked about Still Alice, is out on DVD and Blu-ray in July, after fellow nominees Wild Tales and Force Majeure are released on physical formats in June. Commenting on its success, Curzon's Steve Lewis said: "We are thrilled and honoured to have so many films recognised by the British and American Film Academies. The nominations underline what a fantastic line-up of titles we have for 2015 and we're excited about working on their home entertainment release."
Interesting to note that Amazon Prime Instant Video is aiming to capitalise on the success of Transparent, its exclusive series that recently picked up not one but two Golden Globe gongs, using it to drive interest in its service. Saturday January 24 will see it offering up all 10 episodes of the series for free to potential customers without paying the subscription. All customers need to do is go to

www.amazon.co.uk/transparent

. Commenting on its success, Amazon founder Jeff Bezos said: "We're incredibly proud of everyone involved in the making of Transparent—the team took a risk and it paid off. Big kudos and congrats to director Jill Soloway, star Jeffrey Tambor, and all the cast and crew."
Also at Amazon Prime Instant Video – the second series of pirate adventure Black Sails is making its exclusive bow through the service on Sunday January 25. Chris Bird, film and TV strategy director at Amazon Instant Video said: "We're delighted to be making Season Two of Black Sails exclusively available to Prime Instant Video customers in the UK. Incredibly popular among Amazon Prime Instant Video customers, Jonathan E. Steinberg, Robert Levine, Michael Bay, Brad Fuller, and Andrew Form delivered an outstanding first season of Black Sails. We're excited to see what lies in store for viewers as this gripping new season unfolds."
---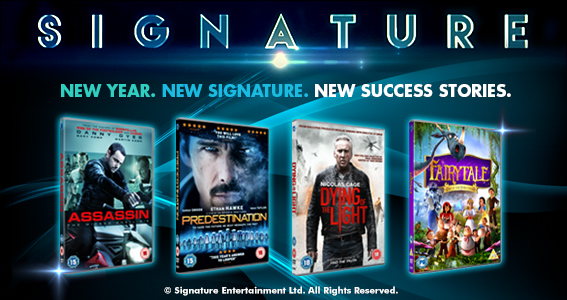 ---
It's FA Cup weekend and one of the big games sees Manchester City taking on Middlesbrough at the Etihad Stadium. And in an interesting bit of pre-match promotional activity, the cast and crew of independent football mock documentary (or soccumentary) United We Fall – a spoof of the Class Of 92 – will be taking to the pitch to promote the home entertainment release of the film, which arrives via Metrodome on February 9. The fact it takes the mickey out of Manchester United is obviously the hook for City fans, always keen to wind their rivals up, but an appearance of this ilk is a real coup for the crew, as it's such a rarity. Commenting on the unique PA, director Gary Sinyor said: "This is a great way of getting our core audience – football fans – talking about the film ahead of its release. It's appropriate that we're here for the FA Cup because in the film the United players win FA."
Sticking with football and Liverpool were in cup contention this week with a big game on Tuesday night against Chelsea and the second leg of the Capitol One cup due to follow next week, so it's as good a time as any to note the most glorious night in the club's recent history is the focal point for feature film One Night In Istanbul released on February 2 by Stray Dogs Films going through Spirit Entertainment. The film weaves the story of Liverpool cabbies (Paul Barber and Steven Waddington) who come up with a scheme to get them to their beloved club's 2005 Champions League final in the Turkish capital, only to get involved with some shady characters, around the memorable victory for the Reds.The film has the support of Liverpool Football Club and there is some exciting activity planned around the release. Commenting on the release plans Stray Dogs' James Marquand said "It's a film that proves the fans do make a difference. By the fans for the fans. Every fan has an amazing story. Here's one of them." Adam Perrin who's handling the marketing added: "We've got some great activity lined up to support the release including a targeted Press and Online campaign that will reach both LFC fans and anyone in search of a good comedy. With Liverpool Football Club also providing extensive support across their various media channels we can't wait for the campaign to kick off." One more comment, from Spirit's Sarah Stanley, who said: "The trifecta of, a great British comedy
,
the backdrop of the incredible events that took place 10 years ago and LFC putting all of their considerable marketing muscle behind the release
,
has created a very exciting sales opportunity for our retail partners."
Meanwhile, eOne is continuing its busy Q1 with more releases, such as the forthcoming Maps To The Stars, the latest from the eminently watchable director David Cronenberg. Here's eOne's Louisa Mitchell on the release: "We are proud to be releasing David Cronenberg's Maps To The Stars which explores the darker side of celebrity obsessed Hollywood and stars Julianna Moore, who won the Best Actress award a Cannes for her performance, as well as Mia Wasikowska, Robert Pattison and John Cusack. We'll be supporting the release with an above the line campaign targeting film fans as well as a PR and social media campaign which includes interviews with the Cronenberg and the cast, as well as a sensational interview with a real life celebrity PA."
Documentary specialist Dogwoof is keeping itself busy in February, with a trio of big releases due in the first part of the month alone. The titles due include the outstanding Manakamana; the look at legendary film critic Life Itself and the acclaimed The Overnighters. Commenting on the forthcoming releases, the company's Daniel Green said: "February is shaping up to be an excellent month for home entertainment with Manakamana, The Overnighters and Steve James' Life Itself all making their way onto DVD and digital platforms. As ever, we've really strived to bring together the very best extras available for all three releases, be it the trio of additional cable car journeys on Manakamana, the director's commentary from Jesse Moss and Pastor Jay Reinke on The Overnighters or the extended interview with Steve James on Life Itself. We're also looking forward to launching Kim Longinotto's Love Is All and Sergei Loznitsa's Cannes hit Maidan on demand in tandem with their theatrical runs later in the month."
Monday sees Lionsgate's What We Did On Our Holiday arriving in stores and online, timing neatly with star David Tennant's current starring run n the excellent Broadchurch. Commenting on its release, Lionsgate's Ben Grunbaum said: "We're really excited to be releasing What We Did On Our Holiday on Monday. One of the British family hits of last year cannot come soon enough during this cold spell. Our feel-good TV and press kicks off this weekend with a focus on the great cast and Billy Connolly's wit. The support has been fantastic with particular interest from Scotland."
---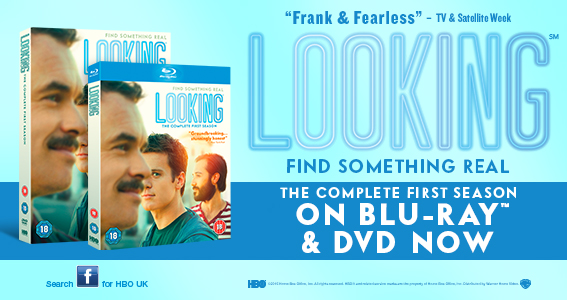 ---
Independent label Renown Pictures, which releases classic British feature films, among other things, is organising an event celebrating the best of British. The first Renown Pictures Festival of Film is taking place in Rickmansworth, Herts, on Sunday February 8, with screenings of both feature length films and shorts and documentaries, along with talks and Q&As with experts in the field, including representatives from Deluxe and Shepperton Studios. Screenings include London Entertains, starring a whole host of comics, and Tons Of Trouble. There will also be a variety of stalls sited at the venue. Commenting on the event, Renown's Sarah Cronin said: "We just thought it would be a great way of likeminded old film lovers to meet up and have a fun day out, with guest speakers that genuinely would be of interest and 'lost' films that would be theIR first screening in a cinema since their original release along with a variety of stalls and the bring and buy sale. The festival is a small step to raising awareness of our label and classic films in general." Tickets are available via 0808 178 8212.
The music documentary sector seems to be enjoying something of a resurgence, aided by theatrical screenings and events around release followed by a swift DVD bow. The latest in this succession of releases is from independent November Films, which is releasing No Manifesto, a documentary charting the story of the Manic Street Preachers throughout their lengthy history. It's being released at cinemas from the end of January, kicking off with a sold-out "home" screening in Cardiff, ahead of an eventual February 16 release DBD and Blu-ray and vod bow. James Collie from November Films said: ""The film was made over twelve years with lots of interviews with the band over the years so it has that 7-UP feeling as you watch it. The film also contains the band's first ever gig in 1986 where the audience threw beer cans at the band and charged the stage, which is a must see for fans." You can see the trailer for the film here…
Recruitment news and Soda Pictures has posted a further statement of intent to grow its business in 2015 with the appointment of Nick McKay as head of distribution. He will officially start in April, joining Soda from Studiocanal, where he has been since its old Optimum Releasing days, most recently as head of theatrical sales. Soda merged with Canadian outfit Thunderbird last year and has ambitious plans to become a bigger player in the business this year. In a joint statement, Soda joint mds Eve Gabereau and Edward Fletcher said: "We very excited about Nick joining Soda to work with us on taking the business to the next stage, bringing a new perspective to our film releases and adding his personal touch to all that we do." Gabereau added: "Nick was one of the first people I met when I moved to the UK - we worked at the London Film Festival together - and it has been great to be industry colleagues over the years. Now, it is even better to be working together. His achievements at StudioCanal are commendable and I look forward to having him as a business partner in this exciting time of change and growth for us." McKay himself said: "I am delighted to be joining Soda at what is a truly special time for the company – I have been a long-standing admirer of what Eve and Ed have already achieved and I cannot wait to contribute to this significant phase as the company continues to drive onwards and upwards."
Mixed fortunes in the fight against piracy in the UK, much of the news over the past week or so coming from the courts. First an Epsom man was jailed for three years after being found guilty of 13 different offences related to flogging pirate DVDs on sites such as eBay. He also faces a Proceeds Of Crime hearing. FACT director general Kieron Sharp said: "The sale of counterfeit DVDs on online market places presents considerable risks to consumers and the creative industries alike. This is a significant result arising from extensive and exemplary partnership work between Surrey Trading Standards, Border Force and FACT, and Mr Pegg's sentencing today demonstrates that these are serious offences which carry severe penalties."
Meanwhile, less successful was a prosecution against a film student charged with trying to sneak two cameras in to a Birmingham cinema to record the 3D version of Gravity. The judge threw out the case against Ciprian Florea, saying: "I am sure everything was done with the best of motives. However I have real concern as to whether this prosecution should have been brought at all. It ought to have been absolutely clear there was no legal basis for it." FACT countered: ""The circumstances of Mr Florea's actions in entering a cinema with equipment constructed to capture a 3D film provided strong evidence that he intended to commit a criminal offence. FACT supported the prosecution brought against him by the police and the Crown Prosecution Service on the basis of the serious damage caused to the film industry by those who illegally record films in cinemas. We are disappointed with the verdict, but respect the decision of the court." Perhaps the most bizarre aspect of the case is the fact that Florea was a film student…
And we'll end with more awards business and the Oscar nominations and current race to the Academy Awards is resonating even closer to home for one industry veteran. For Brian Yershon, long-time Golds employee now running his own wholesale distribution company BYDS is the first cousin of nominee Gary Yershon. Yershon the composer picked up the nod for his work on forthcoming eOne home entertainment release Mr Turner; the ceremony takes place a week ahead of its UK DVD and Blu-ray bow. Commenting on his cousin's success, Yershon the wholesaler said: "The family are all extremely proud. Music has always run in the family, my Father was a choir master, I played in the primary school orchestra and once won a singing competition (age 8) with my twin brother singing Seven Little Girls Sitting In The Back Seat… There's no answer to that, but it is true!"
---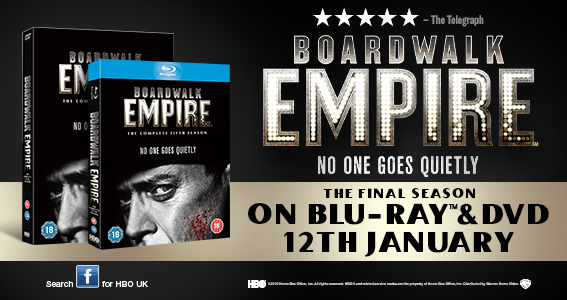 ---
QUOTE OF THE WEEK
"TV has never been better. I think the reason why TV has been able to displace movies in our culture is because distribution has never been better. Now people have no reason to miss an episode of their favourite show. I think the exclusivity is the value. You get more return out of growing the audience that way."
Netflix chief executive Ted Sarandos on plans to create more programming and further expand into there territories…

AT THE MOVIES
Taken 3 remained in the top slot, while American Sniper impressed with a bow of more than £2.5 million in its opening frame. Wild was the only other new entry with more than £500,000, while the Met Opera's The Merry Widow took almost £500,000.

Oh look, just when you were getting tired of reading about Star Wars, along comes another Star… prefixed franchise story to take your mind off it. And you have to admire Simon Pegg, a man who used to willingly chat to the trade press and sign magazines for people, who was a genre fan and now, as well as starring in films such as the reignited Star Trek franchise, will now also be writing it too. For Pegg, who shot to fame in classic sitcom Spaced, is now penning the script for the third in the revitalised franchise, currently titled, er, Star Trek 3.
Superhero rumour of the week: after the news that Tom Hardy is to exit DC baddies title Suicide Squad, the latest (possibly made-up) story doing the rounds suggests that Ben Affleck's Batman will appear in the film, partly as a scene-setter for a Batman versus Joker film. This will, of course, follow Batman V Superman: Dawn Of Justice.
And if you thought that was unlikely, get ready for a title who's mere existence is even ore bewildering. For news has emerged again this week about the Eddie The Eagle film. If you don't remember the hapless Brit ski-jumper, whose feeble attempts at the sport brought him fame and notoriety in the 1980s after his failed Olympic attempt then ask your parents, but the rumoured movie project took a step closer this week, as it emerged that Taron Egerton, starring in Kingsman: The Secret Service, may star as the famous loser, with Hugh Jackman also in the frame to star. Dexter Fletcher may direct…
SITE OF THE WEEK
Our mammoth Top 10 Of Everything feature, rounding up everything from 2014, is up on

www.theraygun.co.uk

, while we talk to Arrow Video and more about Nekromantik for our regular column at The Ransom Note here
TWEET OF THE WEEK
TRAILERS OF THE WEEK
Forthcoming from Icon, this is a cracking trailer…
Sean Penn does a Liam Neeson…
Next from Netflix and Tina Fey and co…
"I can't do that, I live next door," is already one of our best lines of 2015…
Forthcoming from Peccadillo…
To subscribe to The Raygun newsletter, please email info@theraygun.co.uk
with subscribe in the subject matter
To unsubscribe, email info@theraygun.co.uk with unsubscribe in the subject
For editorial or advertising queries, contact tim@theraygun.co.uk