Sea Horse Ranch Travel & News, January 2017
Spring Vacation at Sea Horse Ranch - Special Offer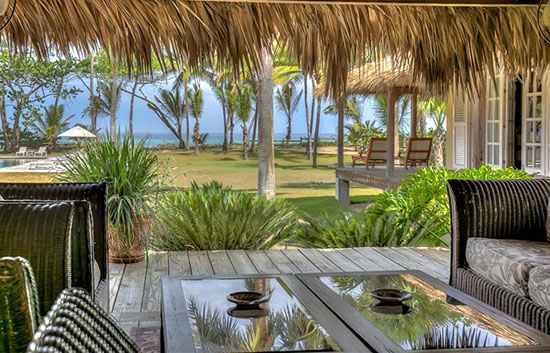 Sea Horse Ranch is offering 20% off all villa rentals until Easter (April 16, 2017). Reserve your spring luxury getaway now and enjoy a discounted rate. Put your savings toward splurging on other indulgences like our in-villa spa services, private chef, nannies for children and custom curated day-trips and excursions, perfect for the whole family.
All villas have their own private pool and tropical gardens, range from three to six bedrooms with en-suite bath and have modern, fully appointed kitchens and living areas with media centers. Enjoy privacy, tranquility and comfort during your luxury getaway at Sea Horse Ranch
Guests of Sea Horse Ranch are welcome to enjoy the fine resort amenities, such as our Tennis Center with five clay courts, our oceanfront swimming pools, and an Equestrian Center. The Equestrian Center is professionally staffed, with a stable of impeccably cared for Thoroughbreds, Paso Finos and more, and encompasses miles of oceanfront bridal paths, prefect for your horseback ride along the beach.
Our on-site restaurant, The Beach Club is currently closed for renovation and will reopen later this year, but our concierge team will arrange reservations for you at the many outstanding international restaurants in the area. Private chef services are also available.
The touristic areas of Cabarete and Sosua provide the perfect playground for a fun-filled vacation with the multiple beaches, watersports, hiking, biking, golf and spas to choose from. Come and enjoy an amazing getaway, please contact us for more information.
---
Action and Adventure in the Dominican Republic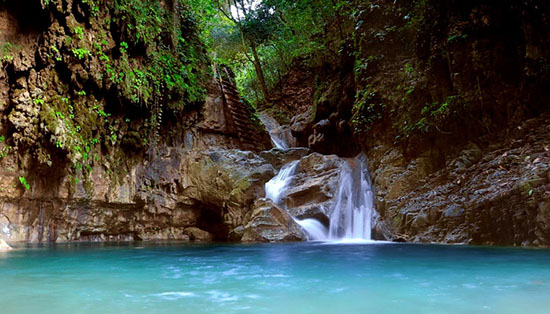 Action and adventure are synonymous with the Dominican Republic, as this beautiful, tropical island is home to some of the best attractions in the Caribbean. With waterfall cascading, kiteboarding, surfing, cave diving, extreme bike tours, zip lining and more, the Dominican Republic is a thrill-seekers paradise.
To make the most of your vacation day-trips in the Dominican Republic, we recommend going on excursions with one of the professional tour operators in the area. The concierge team at Sea Horse Ranch can help plan a perfect itinerary for your friends and family. With action-packed vacation choices ranging from Waterfall Adventures to Mountain Biking to White Water Rafting, Kite Surfing, Canyoning and more, you are sure to experience something new and exciting. Contact us for more details.
---
Caribbean culinary delights for foodies and rum lovers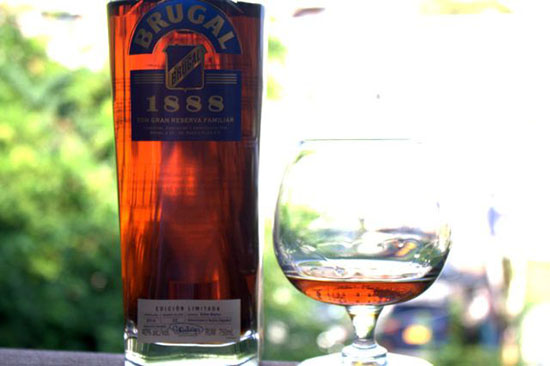 The Dominican Republic offers gourmands many choices to explore such as chocolate and cacao farms, the famous Brugal rum factory, organic fruit and vegetable farms and farm to table dining.
A trip to see one of the Dominican Republic's chief exports is a must. A tour of the Brugal Rum Factory, located in nearby Puerto Plata city, will educate you on how raw sugarcane is turned from golden brown to crystal clear in color, and produced into wondrous rum, known locally as the nectar of the Gods.
The tour highlights the history of the Brugal family, how sugarcane is harvested from the fields, the distillation process, and ends with a free tasting of a variety of their different rums.
Connoisseurs of rum will enjoy this trip to the Brugal Rum Factory which offers limited and special editions, available in the sampling room and the gift shop. A Sea Horse Ranch concierge will be happy to arrange a tour for guests, please contact us for more details.
---
Featured Beachfront Property – Casa La Bandera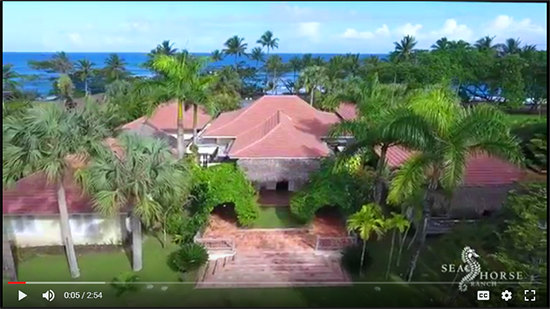 Casa La Bandera is a six bedroom oceanfront villa, with private sandy beach access and an oceanfront swimming pool. The unique layout of the spacious villa is designed for privacy as each of the well-appointed six suites has its own en-suite bath and terrace.
Reminiscent of Caribbean manor homes with louvered windows and doors, vaulted ceilings and rustic beams, this villa embodies the charming tropical design perfectly suited for a tranquil vacation. The joyful colors and thatch-accented roof exemplify the fun carefree Caribbean lifestyle you will enjoy during your stay.
The refreshing trade winds and turquoise ocean views are enjoyable at Casa La Bandera, whether you are lounging on the wrap-around terrace at the villa, sitting poolside or relaxing in one of the many master suites. Casa La Bandera is superbly decorated with the finest of Indonesian, European and native hard wood furniture. A well-appointed gourmet kitchen with stainless steel appliances is perfect for the chef in your family, and the outdoor dining area over an exotic pond offers a unique feature.
Mexican tile floors and white washed hard wood throughout create a light and sunny interior atmosphere that is sought-after in a Caribbean villa. Casa La Bandera is fully staffed with two housekeepers, and our concierge team at Sea Horse Ranch is on call to help you.
Please contact us to learn more about this exclusive oceanfront villa available for your Caribbean vacation.
---
---
Sea Horse Ranch, Cabarete, Dominican Republic